Sony RX100 VII – At a Glance
$1,200 / £900
24-200mm equivalent, f/2.8-4.5 lens
20MP 1in sensor
Pop-up electronic viewfinder
Tilting touchscreen LCD
20 fps shooting
4K video recording
Sony's RX100 series has produced some of the best compact cameras of recent years, and when the RX100 VII landed in late 2019 it marked yet another jump in capability. While it may share the same 24-200mm effective focal length, pop-up EVF and tilting touchscreen as its predecessor, the Sony RX100 VI, the new model introduced a new 20.1-MP, 1-inch type Exmor RS CMOS sensor to the series, along with Sony's Bionz X processing engine.
Aiming it at the growing vlogging community, Sony also gave the RX100 VII a 3.5mm mic port, enhanced video features and a more sophisticated AF system.
Sony revolutionised the pocket camera in 2012, when it released the original RX100 that employed a 1-inch type sensor to give significantly better imager quality compared to anything that had come before it. Since then, smaller-sensor cameras have lost favour with enthusiast photographers, with only Canon and Panasonic continuing to challenge Sony in this area of the camera market.
Since then, Sony has released successive RX100 generations almost every year up until the RX100 VII debuted in 2019, while keeping all the older models on sale. The most significant updates came with the Sony RX100 III, which sported a large-aperture short zoom and a pop-up electronic viewfinder, and then the RX100 VI, which adopted a brand-new 24-200mm equivalent zoom. As of spring 2023, the Sony RX100 VII remains the latest iteration of the camera.
Sony's RX100-series compact cameras have always been at the top end of the price bracket, and the Sony RX100 VII became the most expensive to date with a retail price of $1,198 / £1,200 at its launch. This price tag has come down slightly in the three years since it launched. In the UK, you can now find the camera for around £850-900. In the US, its launch price is still the RRP.
The problem, as is often the case with Sony, is this price tag puts it squarely at the top as the most expensive compact camera of its kind on the market. For comparison, Panasonic's long-zoom Lumix TZ200 can be found for less than $700 / £600. Canon also offers an interesting competitor too, in the shape of the PowerShot G5 X Mark II with its large-aperture 24-120mm equivalent zoom and a price tag that's nearly $100 / £100 lower than the RX100 VII. So how can the RX100 VII conceivably justify its astronomical cost?
Sony RX100 VII – Features
On paper, the RX100 VII has almost the same core specifications as last year's model. It's built around a 20-million-pixel 1in stacked-CMOS sensor that offers a sensitivity range of ISO 100-12,800. The lens is the same 24-200mm equivalent f/2.8-4.5 zoom, and the pop-up viewfinder and tilting touchscreen are unchanged. Indeed in one respect, the VII has gone slightly backwards, with 'just' 20 frames per second continuous shooting rather than 24 (which is still twice as fast as you'll likely need).
So what has actually changed? Most importantly, Sony has combined a new generation sensor with its latest Bionz X processor, and this brings a significant update to the camera's hybrid AF system. It now combines 357 on-chip phase-detection points covering 68% of the frame with 425 contrast-detection areas. Sony claims that the AF acquisition time has reduced from 0.03sec to 0.02sec, and while that 1/100sec difference won't be noticeable very often, it should help with fast-moving subjects. The new innards also eliminate viewfinder blackout during continuous shooting.
What's more important in practice is that you get the firm's impressive Real-time Eye AF and Real-time Tracking systems, which in its recent cameras has proven to be incredibly effective at holding focus on subjects as they move around the frame. Set the camera to continuous focus and tracking, and you can almost forget about moving the AF area or changing focus modes ever again.
Sony has also added an oddly-named 'Single Burst Shooting' option, which takes a burst of seven frames from a single press of the shutter button in very quick succession; either 90fps, 60fps or 30fps. The idea is that you then select one frame that catches the perfect moment, similar to modes we've seen on some recent smartphones. It can be combined with the self-timer in a bid to catch group shots where nobody's blinking, but this requires a separate trip into Sony's impenetrable menus to set up. Other additions include a comprehensive intervalometer function for timelapse shooting, as first seen on the Alpha 6400 earlier this year.
As usual from Sony, the RX100 VII has an impressive video specification. It can record 4K 3840 x 2160 footage at 25fps with full pixel readout, which delivers highly detailed footage with no field of view crop. There's a raft of additional advanced features, including S-Log2 and S-Log3 profiles for easier colour grading in post-production, Hybrid Log-Gamma for HDR recording, and super-slow motion video at 250fps, 500fps, or 1000fps. Real-time Eye AF is also available during video recording, meaning the camera should keep human subjects in focus no matter how they move. At long last, there's a microphone socket for recording higher quality audio, but with no hot shoe, you'll need to use a bracket to fix one to the camera.
Wi-Fi is built in for connecting to your smartphone or tablet, using Sony's Imaging Edge Mobile app. This allows remote control of the camera from your phone, with a live view display and the ability to change most camera settings. Inexplicably, though, you can't set the focus point by tapping on your phone's screen, which is generally the second-most useful control after the shutter button. Also, while the app has a playback option, it doesn't show the pictures on your camera's memory card, but instead only those already transferred to your phone. To copy images you're expected to browse them on the camera instead, and push them over by pressing the Fn button (which actually works well). Sadly, there's still no in-camera raw converter for optimizing your images before sharing them.
Bluetooth is also on board, but disappointingly is only used for geotagging your images. Unlike with Canon or Panasonic, you can't use your phone as a simple remote release, or browse through your photos while your camera is safely stowed in your pocket or bag.
Sony RX100 VII: Focal points
The RX100 VII shares its core design with its predecessor, with the main changes being internal
The 24-200mm equivalent 8x zoom lens uses 15 elements in 12 groups, with 8 aspheric elements including 4 Advanced Aspheric lenses, and 2 ED glass elements.
The Micro USB connector can be used for charging the battery or powering the camera directly, attaching a wired remote control, or copying your images onto a computer. Below it is a micro HDMI port, with a stereo microphone input now found above.
One disadvantage of the pocket-sized body it that is can only accommodate the small NP-BX1 battery, which is rated for just 240 shots using the viewfinder, or 260 with the LCD – 20 more than the RX100 VI.
A tiny flash unit pops up out of the top-plate, released by a sliding switch just behind the power button.
The RX100 VI's touchscreen gains no new functions, which means it can only be used to set the focus point and zoom into your images in playback, but not change settings. It can be set facing forwards for selfies or vlogging.
Secondary settings are accessed most easily using the onscreen function menu, by pressing the Fn button. It's clearly laid-out and quick to use, and can be customised for stills and video independently.
Built-in Wi-Fi allows connection to a smartphone or tablet for image transfer or remote control via Sony's free Imaging Edge Mobile app for Android or iOS. NFC can quickly set up a connection with compatible Android devices, while Bluetooth can be used for geotagging your images.
Sony RX100 VII – Build and handling
While the RX100 VII gains new innards and features compared to its predecessor, in other respects Sony has recycled the same old design. Unfortunately, this isn't entirely a good thing. On the positive side, the metal-shelled body feels reassuringly robust, and the clean lines make it easy to slip into a pocket. But Sony still hasn't fixed any of the RX100 design's many and varied handling flaws.
As a result, the super-smooth body will try to slip through your fingers like a bar of soap at any inopportune moment, so you'll need to use a wrist strap at the minimum. In fact the first thing buyers should do is add the stick-on Sony AG-R2 grip, which adds nothing to the camera's size while vastly improving its handling. It should really be included in the box, or even better built-in from the start, but instead you need to pay £15 extra just to keep hold of the camera properly.
As with the previous six RX100 generations, the latest model is also pretty horrible to use if you want to treat it as anything more than a basic point-and-shoot. A good camera should get out of your way and make it easy for you to change all the key settings, but the RX100 VII prefers to fight you every step of the way. The control dial on the back is awkwardly positioned, while the smoothly rotating one around the lens is awful, as it gives no tactile feedback at all. By default both do the same thing most of the time, which completely misses the point of a two-dial camera.
The buttons are all tiny and difficult to locate by touch with the camera to your eye, with the most important exposure settings (ISO and exposure compensation) placed on buttons as far away from your thumb's resting position as Sony could possibly have put them. Luckily, it's possible to set the front dial to control exposure compensation directly. As on the RX100 VI, the zoom lever works just a bit too quickly, making it difficult to set precise composition. This speed is customisable, but only to an even-faster setting. You can get more precise control by assigning zoom to the lens dial, but this feels like a waste of the camera's limited control set.
Secondary functions are accessed from the well-implemented onscreen Fn Menu. Usefully, this can be customised separately for stills and video shooting, which will let you minimise trips into the huge, poorly organised and often cryptically-labelled menu system, that's now ballooned to include over 170 settings spread across 35 sections. Thankfully you can build a list of your most-used settings in the My Menu section, and save multiple shooting configurations for recall from the MR position on the mode dial. Both are well worth taking the time to set up.
One new interface update inherited from the Alpha 6400 is its My Dial function, which allows you to temporarily re-assign the two controls dial by pressing a function button. This should be a valuable feature, but unfortunately it suffers from the same fundamental flaw of not telling you what it's doing during viewfinder shooting, which makes it surprisingly awkward to use.
With other brands' small cameras we find the touchscreen goes a long way to offsetting their handling quirks, but unfortunately Sony still hasn't bothered programming it with many functions. You can select the focus point when you're shooting with either the screen or the viewfinder, and double-tap to zoom into images during playback, then scroll around them to check focus and detail. But you can't change any shooting settings, or make menu selections by touch. Given that Canon and Panasonic both have excellent, fully integrated touch interfaces, this is a poor showing from Sony.
Overall it's now impossible to ignore that the RX100 VII's technological prowess has completely outgrown its body design and control layout. You have to question the logic of adding all its clever autofocus and continuous shooting features, if they take so long to find and set up that you've missed the moment anyway.
Sony RX100 VII – Viewfinder and screen
One area where the RX100 VII excels is when it comes to composing your images, thanks to its pop-up EVF and tilting screen. The latter's double-hinged design means it can tilt 90° downwards for overhead shooting, or 180° forward for selfies or vlogging. Its main failing is that it's not bright enough to be usable in direct sunlight. A super-bright Sunny Weather menu setting is available to help with this – I'd add it to the My Menu.
Popping-up the viewfinder also turns the camera on, which makes perfect sense. Unfortunately pushing it down again turns the camera off, which is irritating given that you probably just wanted to use the screen instead. Thankfully you can disable this behaviour, but only by trawling through the menu to decipher 'Function for VF close' and set it to 'Not Power OFF'.
On a more positive note, the viewfinder itself is very good: the 2.36-million-dot OLED is bright and clear, and its 0.59x equivalent magnification gives a decent sized view. Its design is a considerable improvement on the Canon G5 X II or the short-zoom RX100s, as you don't have to pull out the eyepiece after popping-up the EVF, or retract it before pushing the finder back down. But I still prefer using a finder that's fixed in place and always available, like on Panasonic's TZ models.
Sony RX100 VII – Autofocus
Sony's big update this year, across all of its camera range, is its new AI-based real-time autofocus. Technically, the firm says that the RX100 VII now keeps track of the subject by analysing its colour, pattern and distance in real time, including face- and eye-recognition, while the camera conducts 60 autofocus calculation every second. The camera can seamlessly switch between focusing on the subject's face and eye, and even hold focus if they turn away from the camera.
Real-time Eye AF works for both humans and animals, although not at the same time. Instead you have to select in the menu whether you prefer your family or your pets to be in focus. Also, while Eye AF can be combined with focus tracking for humans, this isn't allowed for animals, which is odd, as many pets have been known to run around a bit. Otherwise, Sony's new AF system has real practical advantages. When photographing people, you no longer have to specifically enable Eye AF by pressing a function button – it just works all the time.
The tracking mode is also incredibly good at sticking to your specified subject, no matter how it moves or you recompose your image. I found that this means you don't necessarily even have to move the focus area around the frame – instead you can acquire focus and recompose, with the AF point sticking to the subject and keeping it in correct focus. With a camera like the RX100 VII that doesn't have a dedicated AF area controller, this turns out to be a godsend.
Out of the box, AF tracking isn't enabled, and when you try to turn it on, the camera will first declare that you can't, because you need to switch to AF-C first. But once it's set up, it works really well, with autofocus being ludicrously quick, essentially silent, and highly accurate. Even with fast-moving subject the hit-rate is very high, and the camera is no longer prone to dropping a sequence of three or four frames slightly out of focus like its predecessor did.
If you'd prefer to specify the focus point manually, this is still an option, and when you're shooting with the rear screen, you can simply tap on the subject. But with the viewfinder you'll need to either enable the Touch Pad function to use the touchscreen, or if this doesn't work for you, press the button in the centre of the rear dial then use the d-pad to set the focus point. This is pretty clunky, but no zoom compact is really much better. Thankfully, you can now set the focus area to be displayed in red, rather than the invisible middle-grey Sony has favoured in recent years.
Sony RX100 VII – Performance
Just like its predecessor, in most respects the Sony RX100 VII is an exceptionally snappy performer. It powers up in about a second, and from then on responds instantly to all of the controls. In particular its high-speed focusing and shooting means that you should very rarely miss a shot, just as long as you can set it up in time.
Auto white balance likewise does a very good job, and Sony seems to have reduced the tendency towards overly cool results in sunny conditions that I observed with the previous model. The JPEG colour has also been pepped up a bit, and the overall result is that the RX100 VII gives some of the most attractive files directly out-of-camera that I've seen from any Sony camera. In many cases I'd be perfectly happy to share them on social media directly, although some still benefit from brightening and colour-cast correction.
I found the metering to be exceptionally reliable in the multi-pattern mode, so while the usual array of modes are available such as average and spot, I didn't need to use any of the others. The electronic viewfinder gives a reliable preview of how the image should turn out, so you can apply exposure compensation if necessary. There's perhaps a slight tendency towards underexposure in certain conditions, which means the camera generally won't clip highlight detail. Sony's Dynamic Range Optimiser function does a great job of bringing out shadow detail in high-contrast scenes.
Like all compact cameras, the lens-shutter design is extremely quiet in operation. In fact if you turn off the various operational beeps and fake shutter sounds and engage the electronic shutter, the camera is completely silent. Thankfully in a welcome improvement over the RX100 VI, it uses the same subtle visual cues as the high-speed Alpha 9 to indicate when it's shooting.
The camera only has a conventional SD slot rather than the faster UHS-II type, so it can take a long time to record a burst of images to card, especially if you shoot 20fps bursts. This doesn't have too much impact on operation, as you can still shoot more images and change many settings while the camera is writing. However you can't initiate video recording until it's finished, or adjust the flash or drive modes.
The lens is an excellent performer, especially considering its relatively long range. It's very sharp in the centre wide open, but the corners are slightly soft, particularly at the extremes of the range. As a result, you'll want to close it down a stop or two when shooting scenes such as landscapes where there's detail right across the scene. I'd avoid the minimum aperture of f/11, as it gives very soft images due to diffraction.
Battery life isn't great, with the small NP-BX1 rated for 240 to 640 shots per charge, depending on whether you use the LCD or viewfinder. To get the most out of it I'd recommend setting more aggressive power-management settings than Sony's defaults, and making a point of powering the camera off after shooting. Even then, it makes sense to buy a spare battery and a charger to ensure you can get through the day.
Sony RX100 VII – Image quality
While the RX100 VII sports the latest generation of Sony's 20MP 1in sensor, this doesn't bring much obvious change in terms of image quality. So just like the RX100 VI it delivers highly detailed images at low ISO settings, while keeping noise fairly well under control at sensitivity settings up to ISO 1600 or so. The top ISOs are just about tolerable if you convert to black & white, but even then, visible banding artefacts can creep into shadow regions.
This means that the RX100 VII has no significant advantage over other compact cameras with the same size sensor, including the Canon G5 X Mark II and the Panasonic TZ100 and TZ200 in terms of raw image quality. Instead the main differentiators between these cameras will be the lens, and for JPEG shooters, the in-camera processing.
Sony RX100 VII – Resolution
Looking at the JPEG output, the camera resolves around 3200 lines per picture height at ISO 80, with the camera's processing blurring higher frequencies in a bid to minimise sampling artefacts. Switch to raw and this improves dramatically, with almost 3600 lph resolved in our chart test. As always, increasing the sensitivity results in a progressive drop in resolution, with 3200 lph achieved at ISO 400, and 2800 lph at ISO 3200. The top two settings deteriorate even more rapidly, with just 2600 lph attained at ISO 6400, and 2400 lph at the highest option of ISO 12,800. From the 100% crops below, multiply the number below the lines by 200 to calculate the resolution.
Sony RX100 VII – ISO and noise
At low ISOs the RX100 VII produces excellent image files with no visible noise and plenty of fine detail. There's very little deterioration up to ISO 400, but beyond this, noise becomes more prominent and fine detail deteriorates. However you'll still get entirely usable images at ISO 1600 if you don't need to print them large. However at ISO 3200, fine low-contrast texture has essentially been swamped by noise. The top two settings really don't look great, with lots of noise and some banding creeping into shadow areas. ISO 6400 might be OK when there's no other option, but I'd steer clear of ISO 12800 completely.
Sony RX100 VII review – Verdict
With the RX100 VII, Sony has done what it does best, and crammed an astonishing amount of technology into a tiny package. Somehow it's fitted a 24-200mm equivalent zoom, electronic viewfinder, tilting screen, 20 fps shooting and 4K video recording into a body that you can slip into a jacket pocket. Its new autofocus system is a genuine advance too, especially if you regularly shoot erratically moving subjects such as sports or children. This is, without doubt, the most accomplished pocket camera on the market.
Unfortunately, though, the RX100 VII is also a glaring example of Sony doing what it does worst, and cramming complex features into an interface and body design that's ill equipped to integrate them. Sometimes it's merely unpleasant to use, but other times it feels actively obstructive. It's a real shame that Sony hasn't put the same effort into improving the RX100 design as it has into evolving its Alpha 7 series models.
The big other question is whether you're prepared to pay a huge premium for a bunch of advanced features you may rarely, if ever use. Its cheaper competitors may not have quite the same capabilities, but they're really not that far off. So if you want a small pocket camera with a viewfinder for creative photography, then the Canon G5 X Mark II might be a better bet. Meanwhile if you just want a long zoom lens and decent image quality in a compact design, Panasonic's Lumix TZ100 or TZ200 both deliver this at a much lower price.
Ultimately, then, the RX100 VII is much the same story as its predecessor: incredible technology in a deeply flawed body design at an eye-watering price. And much as I said with the RX100 VI, I'd struggle to justify spending $1,200 / £900 on a point-and-shoot that's so frustrating to use, no matter how good the results. But if you can afford it and are prepared to live with its flaws, the Sony RX100 VII is a phenomenally capable pocket camera.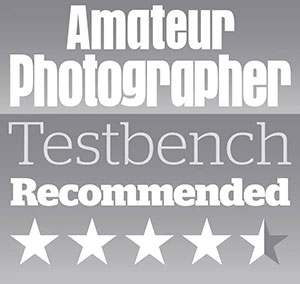 Sony RX100 VII review – Specifications