With a 5-year head start over its rivals in building up its full-frame mirrorless system, Sony is now replacing its older lenses with updated versions. Following hot on the heels of the FE 70-200mm F2.8 GM II and FE 24-70mm F2.8 GM II, the Sony FE 16-35mm F2.8 GM II completes the firm's second-generation trinity of pro-spec zooms, which represent some of Sony's very best lenses. With its wideangle view, it should be attractive to photographers shooting subjects such as architecture, landscapes, and interiors.
Sony FE 16-35mm F2.8 GM II: At a glance
Wide-angle zoom lens
For full-frame Sony E mount cameras
Aperture range f/2.8 – f/22
22cm minimum focus distance
82mm filter size
87.8 x 111.5mm, 547g
Compared to its 2017 predecessor, the new lens promises improved optics and superior operability, all in a smaller, lighter package. Costing $2300 / £2400 at launch, it commands a premium over the older lens's street price, but is broadly in line with its equivalents from other major brands.
Sony claims this is the world's smallest and lightest lens in its class, although the small print says this specifically refers to full-frame 16-35mm f/2.8 autofocus zooms. It's 1cm shorter and 133g lighter than its predecessor, and while its high-end rivals from Canon, Nikon and Sigma are all larger still, they offer wider angles of view in return. It's also worth noting that both Sigma's 16-28mm F2.8 DG DN and the Tamron 17-28mm F/2.8 Di III RXD are smaller, lighter, and considerably cheaper. But they don't have the same pro-level build and handling.
We've been extremely impressed by Sony's updated 24-70mm f/2.8 and 70-200mm f/2.8 GM II lenses, so does their 16-35mm sibling follow suit?
Sony FE 16-35mm F2.8 GM II: Features
Sony's GM (or G Master) series lenses come with a no-holds-barred approach to optical design. In this case, that means 15 elements in 11 groups, with a cornucopia of special elements to minimise aberrations. This includes no fewer than 3 extreme aspherical (XA) lenses, along with one 1 aspherical, 2 extra-low dispersion (ED) glass, 1 ED glass aspherical, and 1 super ED glass element. The aim is to provide excellent sharpness all the way across the frame, along with attractively blurred out-of-focus backgrounds. The latter is aided by an 11-blade aperture diaphragm.
Four XD linear motors are used for focusing, two each for the two focus groups. This delivers a floating focus mechanism that promises to maintain high levels of sharpness over the full distance range, all the way in to its 22cm minimum. At this point, the lens delivers 0.32x maximum magnification at its 35mm position, which is handy for close-up shooting.
A seal around the metal mount helps prevent dust and water getting into the lens and camera. Credit: Andy WestlakeSony says the autofocus supports 30 frames per second shooting on the Alpha 1, along with 4K video recording at 120 fps.
As befits a pro-level optic, the lens features dust and moisture resistant construction. A fluorine coating is applied to the front element, which helps to resist water splashes and fingerprints. Like its 24-70mm f/2.8 sibling, the lens accepts 82mm filters.
Sony is keen to point out that the supplied lens hood has been shortened compared to that used by the older 16-35mm f/2.8 GM lens, as if it's some kind of advantage. Personally, I'd rather have a hood that's as long as possible, to provide the front of the lens with the maximum physical protection against rain or knocks. On a more positive note, though, the hood does have a locking button to prevent it from falling off accidentally.
Sony FE 16-35mm F2.8 GM II: Build and handling
In terms of design, the Sony FE 16-35mm F2.8 GM II is a close match to its 24-70mm sibling. However, it's a bit smaller, at 87.8mm in diameter and 111.5mm long. It achieves its relatively light weight of 547g by employing high-quality plastics for the outer shell, and as a result, it feels nicely balanced on the Sony Alpha 7R IV body that I used for the majority of my testing. I didn't find it quite as well-matched to the compact-bodied Sony Alpha A7CR, due to that camera's much smaller handgrip, but it's still entirely usable.
Alongside the zoom and focus rings, the lens now gains an aperture ring that clicks at 1/3 stop intervals from f/2.8-f/22. Alternatively, it can be set to clickless operation via a switch in the underside of the barrel. Beyond f/22 you'll find an A position, which allows the aperture to be controlled using a dial on the camera body if you prefer. A small Iris Lock switch prevents inadvertent switching between these two modes of operation.
Other controls include a conventional AF/MF switch and a pair of AF-stop buttons on the barrel, one each for landscape and portrait format shooting. These are perhaps more useful with longer telephoto lenses, but it's good to see Sony providing consistency of operation across all three zooms in the GM II set. All the controls operate exactly as they should, with smoothly operating zoom and focus rings and positive clicks on the aperture ring.
Physically, the lens is at its shortest at the 35mm position and extends slightly on zooming out to 16mm, but only by 9mm. But this results in a minimal change in balance, which should be welcome to those shooting video using a gimbal.
Sony FE 16-35mm F2.8 GM II: Autofocus
As we've come to expect from Sony, focusing performance is exemplary. The lens autofocuses silently and practically instantaneously, even when shifting between very different distances.  And while a wideangle zoom may not necessarily be your first choice for shooting moving subjects, the lens tracks focus impressively well, too.
Manual focus is likewise extremely well behaved, should you have reason to use it. The focus ring is very smooth and feels perfectly intuitive, thanks to Sony's Linear Response MF. Rotating the ring brings up a rough distance scale in the viewfinder, so you can see which direction you're shifting the focus. Used in concert with magnified view, this means you to make extremely fine focus adjustments with ease.
Videographers will be pleased to find that focus breathing is minimal, especially at the 16mm setting. Zoom to 35mm and the angle of view narrows visibly on focusing closer, but probably not enough to spoil a focus transition over sensible distances. The lens is compatible with the in-camera breathing correction function in recent Sony cameras, too, which should eliminate the effect entirely.
Sony FE 16-35mm F2.8 GM II: Performance
In use, the Sony FE 16-35mm F2.8 GM II produces the kind of excellent results we've come to expect from Sony's GM range. Used as it's designed to be, with in-camera corrections for optical aberrations enabled, it delivers wonderfully clean, detailed images at all apertures and focal lengths. There's no visible distortion, chromatic aberration, or vignetting, all of which are cleaned up by the camera's JPEG processing. They'll also be automatically fixed in Adobe software, just as soon as a lens profile becomes available.
Sharpness is, on the whole, superb, especially at the lens's best apertures of around f/5.6-f/11. Yes, you might see a little pixel-level blurring towards the corners at large apertures if you examine images close-up onscreen, but it's nothing to worry about in real-world terms. Likewise, there's visible softening due to diffraction at f/16, and even more so at f/22. But that may well count as an entirely acceptable trade-off against extended depth-of-field.
Even if you disable all lens corrections to get a sense of the underlying optical characteristics, the results are still highly impressive. You'll see some wavy barrel-type distortion at the 16mm setting, changing to pincushion at 35mm, via a neutral point around the 24mm mark. But it's not especially pronounced, and probably less than most wideangle zooms for DSLRs.
Likewise, there's a little colour fringing towards the edges of the frame due to lateral chromatic aberration. But it's minimal even on the A7R IV's 60MP sensor, and a one-click fix in most raw conversion software.
Vignetting is visible when shooting at f/2.8 and all focal lengths, with a fall-off pattern that's somewhat abrupt into the corners. This might, in some situations, detract from images with evenly toned areas such as clear blue skies. But you can eliminate it by enabling in-camera lens compensation (which Sony applies to both JPEG and raw files), or simply by stopping down to f/4.
The lens maintains its impressive image quality at close shooting distances, too, although you can see a little haloing effect when shooting close to the minimum focus distance and at f/2.8 – a symptom of residual spherical aberration. But the flipside of this is surprisingly attractive background blur, especially at the 35mm position, which provided me with some unexpectedly attractive close-up shots.
I saw little problem with flare, even when shooting directly into the light. There can be some loss of contrast and visible ghosting patterns when the sun is placed towards the edges of the frame, but that's pretty much inevitable with a lens this wide. Meanwhile, landscape photographers will find it's possible to induce nicely defined sunstars by stopping down to f/11. However, with 22 rays from that 11-blade aperture, they do look rather fussy.
Sony FE 16-35mm F2.8 GM II: Our Verdict
With the FE 16-35mm F2.8 GM II, Sony has made it a hat-trick of excellent updates to its trio of pro-spec zooms. In fact, there's barely anything not to like about this lens. It's impressively small and light for a full-frame f/2.8 wideangle zoom and delivers consistently excellent images. It also focuses rapidly and silently, while the aperture ring counts as a very welcome addition. Photographers who regularly shoot outdoors in less-than-perfect weather conditions will be reassured by its dust and moisture-resistant build.
There are, however, several other impressive wideangle zooms that Sony users should also keep in mind. For example, Sigma's 14-24mm F2.8 DG DN provides a usefully wider view while costing about half the price; however, it doesn't accept screw-in filters. For those on a budget, both the Tamron 17-28mm F/2.8 Di III RXD and the Sigma 16-28mm F2.8 DG DN are serious contenders, providing high-quality optics in small, lightweight designs.
However, for professional and demanding enthusiast photographers for whom only the best will do, the Sony FE 16-35mm F2.8 GM II is very much the logical choice. It's a nice improvement over its predecessor and the perfect companion to Sony's other updated GM II zooms.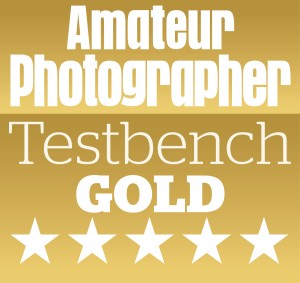 ---
Follow AP on Facebook, Twitter, Instagram, and YouTube.
---
Sony FE 16-35mm F2.8 GM II: Full Specifications