Two of the latest lenses to be added to Nikon's growing Z-mount lineup are the Nikkor Z 50mm f/1.2 S and the Nikkor Z 14-24mm f/2.8 S. While the Z 50mm f/1.2 S (£2299) slots in between the cheaper Z 50mm f/1.8 S (£529) and the astronomically expensive Z 58mm f/0.95 S Noct (£8,299), the Z 14-24mm f/2.8 S sits above the Z 14-30mm f/4 S as the new premium ultra-wide-angle offering for Nikon mirrorless users.
The Z 14-30mm f/4 S (£1149) is an excellent lens in its own right, but for serious enthusiasts and professionals who've made the switch to shooting on full-frame Z-series cameras and want to use a native Z-mount lens rather than an F-mount lens via an FTZ adapter, the Z 14-24mm f/2.8 S with its faster maximum aperture, advanced optical construction and high-end build quality is the lens many landscape, nightscape, architectural, interior and event photographers have been waiting for.
Given the success of Nikon's legendary AF-S 14-24mm f2.8 G ED for F-mount, expectations are high. So just how good is the Nikkor Z 14-24mm f/2.8 S? Let's find out…
Nikkor Z 14-24mm f/2.8 S: Features
At the time of writing, the Z 14-24mm f/2.8 S and Z 14-30mm f/4 S are the two widest lenses Nikon offer in Z-mount. The Z 14-24mm f/2.8 S is the larger of the two, doesn't feature a retractable design like the Z 14-30mm f/4 S and remains a constant length at all times with an internal focusing system.
It has a different optical construction than the 14 elements in 12 groups found within the Z 14-30mm f/4 S and arranges 16 elements in 11 groups. Included within this arrangement are four extra-low dispersion (ED) glass elements and three aspherical elements, with Nikon's Nano Crystal and latest multi-layer ARNEO coatings being applied throughout.
As well as mitigating flare and ghosting, these coatings compensate for light entering the lens from vertical angles and maximize contrast and sharpness when shooting directly towards the light. Nikon has added a fluorine coating to the front element to prevent dust, water, grease and dirt adhering to its surface, which also makes it easier to clean.
Keeping on the topic of construction, the lens features a 9-blade rounded diaphragm (the Z 14-30mm f/4 S has seven diaphragm blades), which can be set across an aperture range of f/2.8 to a minimum of f/22. The 9-blade aperture sees it render natural looking bokeh and like other premium Nikon Z-mount lenses we've tested, it uses a powerful stepping motor to ensure it goes about its business of focusing in a fast, accurate and silent manner.
The minimum focus distance of 28cm (0.92ft) is the same at all positions in the zoom range and the lack of VR initials in its name tells us it doesn't have an optical vibration reduction system built-in like the Nikkor Z 70-200mm f/2.8 VR S. Z-series users will need to rely on the in-body image stabilisation (IBIS) offered by their camera to counteract any shake that may occur as a result of using the lens handheld with slow shutter speeds in low-light situations.
Interestingly, the lens is supplied with not one, but two plastic lens hoods. As well as a smaller petal-shaped hood (HB-96) it comes with a larger lens hood (HB-97) that accepts attachment of 112mm screw-in filters. Like the smaller HB-96 hood, it has a lock and requires a release button to be pressed before it's removed.
The larger hood is supplied with its own lens hood cap, which can be used when filters are attached. Though it's good to see Nikon providing their own solution to using the lens with filters via the larger of the two hoods, be warned that it does suffer from light leakage unlike the custom designed threaded lens hood that NiSi make for the lens. Packing the two hoods and two lens caps as part of your kit also takes up a fair bit of space in your bag.
Nikkor Z 14-24mm f/2.8 S: Build & Handling
The Z 14-24mm f/2.8 S conforms to the styling and build quality of Nikon's other premium Z-mount zooms. It has extensive seals around all moving parts of the lens to keep dust and moisture out and is 320g lighter than the older AF-S 14-24mm f/2.8 G ED (450g with the FTZ adapter included), which represents a significant weight saving.
From the rear looking forward, you'll notice its robust metal mount and AF/MF switch at the side that clicks positively at both positions. Ahead of this is the control ring that can be customised to control aperture, exposure compensation or ISO and is useful during video recording or situations where silent operation is crucial.
Users will quickly discover the control ring is highly sensitive when it's rotated. With it set to control ISO on the Nikon Z7, I got from ISO 32 to ISO 102,400 in less than a quarter turn. Operating the control ring slowly with finesse is required to prevent going too far past your desired setting. I didn't find myself knocking or accidentally adjusting settings, which I put down to the control ring having a good level of resistance. There's always the option to turn the lens control ring off from the camera if you'd like to.
Further down the barrel there's a customisable L-Fn button that allows you to set it up to perform one of 22 different functions from the custom control assignment in the camera's main menu. I would have preferred it if it was positioned a fraction lower, but the good news is it doesn't click when it's pressed.
The DISP button, which is also silent to use, ties in with the dimmable, built-in electroluminescent (EL) display that lets users switch between viewing aperture, focus distance and focal length information. It doubles up as a useful way of ensuring the focal length or focus distance is identical between shots.
Focal length information is displayed in 0.5mm increments between 14mm and 24mm and the panel only illuminates when the camera is powered and the user presses the DISP button. It automatically turns off within 10 seconds of no lens-based activity to prevent wasting battery power.
Moving further forward we come to the zoom and focus rings. The zoom ring is delightfully damped and has a consistent feel across the zoom range. There are focal distance markings for 14,15,16,18,20 and 24mm, which are engraved and stand out in white like most other markings on the barrel. The zoom ring has a short throw under a quarter turn so it's possible to get from 14mm to 24mm and vice versa very quickly.
The manual focus ring, like the zoom ring, is rubberised. It's one of the smoothest and most satisfying manual focus rings I've used. Despite it being fly-by-wire rather than mechanically coupled, the feel and control is excellent and allows you to make any manual focusing adjustments precisely without any lag whatsoever.
Nikkor Z 14-24mm f/2.8 S: Autofocus
The lens behaved superbly with the Nikon Z7 I paired it with for testing and there were no signs of hesitation when it was asked to acquire focus quickly in challenging low-light scenes at dusk. It is possible to make out some faint whirring sounds as it focuses when it's held next to your ear, but it's of such low frequency it can't be traced in audio recorded by the in-built microphone when shooting video.
Setting the camera on a tripod and rotating the focus ring from close focus to infinity revealed focus breathing isn't entirely eliminated, but shouldn't be a major concern. I found it helpful that the illuminated display panel indicates when the lens is set to AF or MF when the AF/MF switch is used and the way the L-Fn button can be touched to wake the camera quickly from its standby mode in an instant is a nice touch.
Nikkor Z 14-24mm f/2.8 S: Image Quality
Nikon Z-series users expecting outstanding results get just that and will be made up by its sublime optical performance. Examining a series of images of the same scene at three zoom settings (14mm, 18mm and 24mm) across its aperture range revealed edge sharpness at 14mm doesn't match the phenomenally impressive level of sharpness in the centre at f/2.8, however there's an obvious improvement by stopping down to f/4.
By the time f/5.6 and f/8 is reached it becomes harder to tell a difference in sharpness between the centre and the edge. Zooming in a little to around 16mm and 18mm sees the lens return sharper results at the edge of the frame than at 14mm. Once again I identified the best corner-to-corner sharpness around f/5.6, which I judged to being its sweet spot in the aperture range all zoom settings.
I was stunned by the sharpness of my test shots and real-world images in the centre at 24mm between f/2.8 and f/8 too. It's only when the lens is stopped down beyond f/11 and used at f/16 and f/22 that you start to notice fine detail being affected by diffraction when images are inspected at high magnification.
The built-in lens correction profile that's automatically applied to .NEF files in software is intended to correct for distortion, chromatic aberration and vignetting. Taking a close look along high-contrast edges of back-lit subjects revealed chromatic aberration is non-existent. No trace of green or purple fringing was identified in any of my sample images whatsoever.
The lens creates striking sunbursts when it's aimed towards the light and its resistance to exhibiting any flare when it's directed straight at the sun is quite astonishing. With built-in lens corrections applied, vignetting is still evident towards the edges when it's used wide open and is most obvious at 14mm, however it gradually subsides as it's stopped down to f/4 and f/5.6. I found myself applying some manual vignette correction to a few images captured between f/2.8 and f/4 during post processing.
There's little reason to ever need to turn Auto distortion control off, but doing so reveals the lens exhibits prominent barrel distortion at 14mm, which is accentuated the closer you get to subjects. There's also some pincushion distortion at the 24mm end, however the distortion correction that's applied to JPEGs and the automated lens correction profile that's applied to Raws does help to keep the distortion at either end of the zoom under control.
Nikkor Z 14-24mm f/2.8 S: Verdict
By introducing the Z 14-24mm f/2.8 S into its lineup, Nikon has three fabulous high-end zooms with a fast f/2.8 aperture covering a focal length range of 14mm to 200mm. It's unlikely to sell in the same volume as the Z 24-70mm f2.8 S and Z 70-200mm f2.8 VR S, which cost £500 and £100 less respectively, but it's good to see Nikon catering for the most demanding of photographers who ultimately insist on nothing but the best from a wide-angle lens.
Nikon has picked up great momentum and released some truly sensational zooms over the last eighteen months. After thorough testing and close examination I regard the Z 14-24mm f/2.8 S to be up there with the finest examples.
The fact it's 450g lighter and considerably more compact than pairing the Nikon AF-S 14-24mm f2.8 G to a Z-series camera with an FTZ adapter are tempting reasons to consider it. On top of this you get Nikon's state-of-the-art optics and coatings that resolve exquisite image quality and sharpness on high-resolution cameras like the Z7 and Z7 II, as well as enriched functionality thanks to its control ring, illuminated display and customisable L-Fn button.
Anyone who'd like to use it with 100mm filters can do with NiSi's filter holder that's made exclusively for the lens. It's likely we'll see other filter manufacturers release adapter rings to support their filter systems in due course.
As spectacular as the performance and build quality is, this does come at a price and an extremely high one at that. Those who can't stretch to it and don't mind their wide-angle zoom being a stop slower have the excellent Z 14-30mm f/4 S to fall back on. With rumour of Sigma soon to start making lenses for the Z-mount, it might not be all that long before we see a third-party 14-24mm f/2.8 become available for a lot less than the Z 14-24mm f/2.8 S. Now there's some food for thought.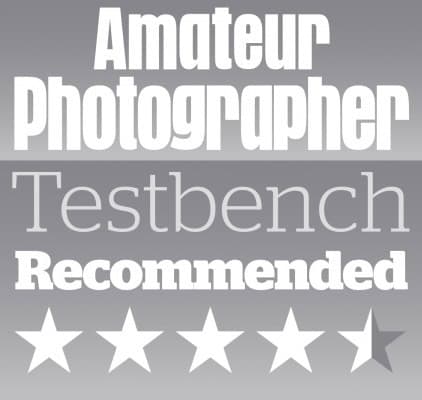 Nikkor Z 14-24mm f/2.8 S: Specification