The Sony Alpha 6000 offers a great entry into the mirrorless camera market, and even now, nearly 10 years after its launch, it's a remarkably capable Sony mirrorless camera and great value on the second-hand market, giving access to Sony's wide-range of E-mount lenses. But is it still a good buy in 2023? Find out in our full review.
Sony Alpha 6000 at a glance:
Used $330-400 / £350-400 body only
24.3-million-pixel Exmor APS HD CMOS sensor
ISO 100-12,800 (expandable to ISO 25,600)
Three times faster Bionz X image-processing engine
179-point hybrid AF system
Fast 0.06sec autofocus time
FullHD video at 60/50/25/24p
Wi-Fi, NFC and Bluetooth built-in
Sony Alpha 6000 review – Introduction
When Sony launched the A6000 back in 2014, it marked a turning point for the company as it shifted focus away from its popular NEX range of – as they were then called – compact system cameras and began seriously developing its Alpha series cameras.
The Sony A6000 is an entry-level APS-C format mirrorless camera which can still be purchased today. It has been superseded several times by the Sony A6100, Sony A6300, Sony A6400, Sony A6500, Sony A6600, and most recently by the Sony A6700, showing just how popular this model has been. And while its siblings offer better AF performance and 4K video, nevertheless the Sony A6000 remains one of the best cameras for beginners.
The Sony A6000 marked the marriage of the portable NEX cameras into the Alpha family. The Sony Alpha 6000 was an update to the NEX-6 which, at the time was one of the most popular compact system cameras on the market. The Sony A6000 retained the distinctive NEX body shape, but that is pretty much where the similarities end. Inside the E-mount-compatible Alpha 6000, Sony included some of its best technology at the time.
With the Sony A6000, the company was trying to blur the lines between the DSLR and compact system camera markets. To help the Sony Alpha 6000 compete with DSLRs, Sony included its  Bionz X processor, which featured in the then-flagship Sony Alpha 7R, plus an improved version of the APS-C-sized, 24.3-million-pixel Exmor APS HD CMOS sensor that featured in its previous SLT flagship, the Alpha 77.
In short, the Sony Alpha 6000 represented a change in direction for Sony and helped kick-start its drive to become the leader in the mirrorless market.
Sony Alpha A6000 firmware updates
Sony has updated the Alpha 6000 numerous times in the years since its launch. Its most recent firmware update, version 3.21, came in 2019 and provided improved stability of the camera's AF operation.
Previous updates in 2016 optimised the camera's performance with the latest Sony lenses, while firmware updates in 2015 and 2014 shortened the start-up time, enabled shooting movies in 60p/30p/24p in the XAVC S format and added support for Sony's Smart Remote Control app.
You can download all of the Sony A6000 firmware updates from Sony's website.
Sony Alpha 6000 review: Features
The 24.3-million-pixel, APS-C-sized image sensor in the Sony Alpha 6000 features a gapless on-chip design, increasing the camera's light-collecting efficiency for improved low-light shooting and reduced noise throughout its ISO 100-25,600 sensitivity range. It is also worth noting that there is no anti-aliasing filter in this model.
In the past few years, the high-end interchangeable-lens camera landscape has become increasingly competitive, with Olympus's OM-D range, Fujifilm's X-series and Panasonic's GX and GH cameras all continually pushing the boundaries of what is possible in a mirrorless camera.
However, the Sony Alpha 6000 enters the market with one of the most impressive feature lists in its class, greatly benefiting from the improved processing power of the Bionz X engine, which is three times as fast as the original Bionz processor used in the NEX cameras. The increased speed is particularly notable in terms of start-up time. From switching the camera on, I can begin shooting in about a second, even in hi-speed burst mode, which is fantastic for sharp shooters wanting to capture shots at a moment's notice.
Improvements to areas such as autofocus speed have been enabled by this extra power, with the Alpha 6000 recording a rapid focusing time of 0.06sec according to the CIPA standard. Under ideal conditions, the Alpha 6000 has one of the fastest focusing systems on the market, even faster than that of the impressive Fujifilm X-T1. It also helps that the shutter lag is imperceptible, with the Alpha 6000 achieving focus almost instantaneously.
Burst-mode shooting at up to 11fps, continuous for 21 raw + JPEG frames or 49 fine JPEGs, is also possible before buffering becomes an issue. This will appeal to anyone considering using the camera for sports, action or fast-moving family members.
The Sony Alpha 6000 has 25 precision contrast-detection AF points, as did the NEX-6. But there's a more significant improvement to the number of phase-detection points, up from 99 previously to 179 points, covering almost 100% of the frame. The new hybrid autofocus system not only makes it easier for the camera to recognise scenes, but it also boosts the ability of the Alpha 6000 to lock onto the correct subjects and track them tenaciously.
AF-A (a combination of continuous and single-shot AF) is featured in the Alpha 6000, which is a first for the Sony E-mount family. When in this mode, and faced with situations where subjects aren't predominantly stationary or moving, the camera will select the appropriate focusing mode for the scene. I'm also pleased to see that Sony has enabled active AF point visibility, making it easier to check whether focusing is accurate or not, particularly while shooting burst frames and tracking.
Sony Alpha 6000 review: Sony PlayMemories apps
The Alpha 6000 comes with some fantastic features straight out of the box, including Sony's PlayMemories app library, which is accessible through the camera's menu when connected to Wi-Fi.
This provides you with a host of additional features that you can download (for free or purchase) to expand the camera's functionality.
A couple of the applications I really liked were Liveview Grading and Light Shaft.
Liveview Grading enables you to add colour effects to your videos in real-time, adjusting various aspects such as colour-depth saturation or applying preset effects. Costing £7.99, it's a downsized version of what video editors spend hours doing on programs that cost 20 times as much.
Light Shaft does pretty much what you'd expect, and for £3.99 you can use it to craft the light in your images using one of four light shapes: flare, ray of light, star and light beam. It's a really interesting effect that can add atmosphere and drama to an otherwise flat image. Light intensity, width, direction and position are all adjustable, and the app makes a copy of your image so that the original is untouched. I also enjoyed using Cinematic Photo, Smart Remote Control and Catch Light.
I did experience some stability issues with certain apps, but the camera's firmware has since been updated so hopefully these will have been addressed, and for the most part I found them straightforward to use. Sony PlayMemories apps are a fun and affordable way to expand the Alpha 6000's capabilities and create effects in-camera, saving you time in front of a computer.
Sony Alpha 6000 review: Build and handling
Designed to operate like a DSLR, the Alpha 6000 has dual shutter and aperture control via a shoulder dial behind the shutter and the selection wheel on the rear of the camera.
The ergonomically moulded, rubberised grip provides a firm hold, and Sony has smartly placed the dedicated movie record button just on the outer side of where your thumb naturally rests, making it easy to access while avoiding accidental pressing. The first of the two custom buttons, C1, sits beside the shutter button, while C2 can be used to delete images during playback mode, as well as be set to access a number of functions and quick menus.
The Fn button above the rear control wheel opens the shortcut menu and can also be used to connect to a smart device for image transfer. Auto-exposure lock (AEL), main menu and manual flash buttons sit along the top of the LCD screen, although given the numerous ways in which the Alpha 6000 can be customised, there's little reason to delve into the main menu once you've got the camera set up how you like.
I found the Alpha 6000's controls easy to access and operate during use. Within a short time of using the camera, I could adapt controls swiftly without even looking at the LCD or averting my attention away from compositions.
In terms of portability, most of the camera's weight sits in the grip, which houses the battery and memory card, but this is countered by the weight of the lens, making the Alpha 6000 well balanced. It's comfortable to operate one-handed, but for optimum comfort I preferred to use two hands and shoot through the EVF in the majority of instances.
Sony Alpha 6000 review: Metering
The 1,200-zone evaluative multi-segment metering does a superb job of rendering true-to-life levels of exposure in most instances. The Alpha 6000's ability to take a reading from a large portion of the frame makes for reliable meter readings that produce consistent results. Shooting a foreground subject with bright sunlight behind is one of the most challenging scenarios a metering system can face, but when left to its own devices the Alpha 6000 still captured pleasing results, only naturally losing highlight detail in the out-of-focus background.
Taking advantage of the camera's spot and centre weighted metering does help, though, and the camera's extensive ±5EV exposure compensation in 1⁄3 steps gives great additional control over exposures.
Sony Alpha 6000 review: Dynamic range
Shadow areas in high-contrast scenes retain a good amount of detail, particularly the raw files, but I found compressed JPEGs also contained recoverable shadow and highlight detail. In our dynamic range tests, the Alpha 6000 scored 12.26EV at ISO 100, which is on a par with Canon's EOS 1200D and keeping up with the recently released DSLR throughout its sensitivity range.
In most conditions, I found colours from the Alpha 6000 to be rich and vibrant, and the reproduction of highlight and shadow detail is instantly pleasing, without the need to apply curves or adjustments in post-production.
Sony Alpha 6000 review: Autofocus
The response time of the Alpha 6000's 179-point hybrid AF system is exceedingly fast, with no discernible shutter lag. When the shutter button is half-pressed to lock onto a subject or scene, focus is attained almost instantly, even in relatively low ambient light.
The combination of improved phase and precision contrast detection, powered by the new Bionz X processor, gives the camera the ability to create a 3D map of the subject so that it can read the distance of each element in the focus area.
Benefits from the improved system also carry over into AF performance, as the Alpha 6000 can drive its lenses 35% faster than Sony's previous system. In use, the Alpha 6000 switches focus points rapidly when tracking subjects using its 11fps hi-speed continuous burst mode, demonstrated by small red AF points lighting up in the display as your subjects move across, towards or away in the frame. It's the closest thing many users will get to shooting fast-moving subjects with a Nikon D4S or a Canon EOS-1D X, for a fraction of the price.
I did experience dropped focus in a few frames, but I was able to capture so many frames either side of the failures that it wasn't a significant issue. Overall, I was very impressed with the Alpha 6000's AF performance: it's one of the fastest cameras in its class and snappier than any comparable DSLR.
Sony Alpha 6000 review: Noise, resolution and sensitivity
Considering the resolution of the Alpha 6000's 24.3-million-pixel, APS-C-sized sensor, we expected the Alpha 6000 to perform well – and it did. It scored 32 on our resolution chart, which is comparable to the 31 scored by the Nikon D5300.
Multi-frame noise reduction (MFNR) is now included in ISO settings in-camera rather than via a downloadable app, as was the case with the NEX-5R and NEX-6. This is deployed in low-light situations, firing off six frames in quick succession and then stacking them into a single image to combat noise. At lower ISO levels, there's no distinct advantage to using MFNR, but at higher sensitivity settings the improvement in noise reduction and detail retention is impressive, particularly beyond ISO 1600.
There's almost no visible colour noise in any images until about ISO 6400, and looking at the raw files it's possible to balance the noise reduction enough to remove any damaging noise while still retaining a good level of edge sharpness and texture. The camera is capable of applying area-specific noise reduction that is intelligent enough to avoid being too aggressive, until you push it to its extremes. Beyond ISO 8000, photographs begin to look more artistic than accurate when viewed any larger than they automatically appear on the Alpha 6000's 3in screen.
I'd happily print JPEG images straight out of the Alpha 6000, but for scenarios where light is very limited and you need a fast-enough shutter speed to shoot handheld, the Alpha 6000's capable sensitivity performance is a great support.
These images show 72ppi (100% on a computer screen) sections of images of a resolution chart, captured using the 16-70mm lens set to 36mm and f/5.6 . We show the section of the resolution chart where the camera starts to fail to reproduce the lines separately. The higher the number visible in these images, the better the camera's detail resolution is at the specified sensitivity setting.
Sony Alpha 6000 review: White balance and colour
I was happy with the white balance and colours captured by the Alpha 6000. Regardless of which colours dominated the frame, the camera was able to intelligently read and apply the appropriate settings.
However, there are 11 white balance presets as well as the option to assign one custom option if you want more precise settings, plus 12 creative style modes to add some in-camera colour options. The only one I wasn't particularly impressed with was portrait mode, as its default effect made people look either unwell or hot.
That said, the best thing about the colour styles is the ability to adjust their contrast, saturation and sharpness to achieve a look that suits your tastes.
I prefer to make colour adjustments myself in post-processing and leave the camera in its default mode. Standard colour captured by the Alpha 6000 is rich, and saturated enough to be vibrant without being unrealistic.
Sony Alpha 6000 review: Viewfinder, LCD
On paper, the Alpha 6000's Tru-Finder-branded, 0.39in, 1.44-million-dot OLED EVF appears to be a downgrade from the 0.5in, 2.3-million-dot XGA OLED viewfinder that featured on the NEX-6. Even the magnification has been slightly reduced, from 1.09x in the NEX-6 to 1.07x, equivalent to 70x in 35mm terms.
However, in use, the smaller, lower-resolution EVF on the Alpha 6000 appears to render a 100% field of view with greater vibrancy and clarity than its predecessor. The refresh rate is impressive, meaning that lag is barely noticeable when moving the camera, so while it may not be as good as an optical viewfinder, it's certainly not poor.
At 921,600 dots, the Alpha 6000's 3in TFT LCD screen is a match for the NEX-6 that it replaces, but it's not quite as impressive as the LCD on the pricier Fujifilm X-T1, or even the cheaper touchscreen-operable Olympus OM-D E-M10, both of which sport 1.04-million-dot screens.
Video recording
The 16:9 aspect ration of the Alpha 6000's tilting LCD screen works great for video, but leaves two black bars either side when in photo mode, cropping the screen. It didn't bother me too much because I prefer to shoot stills using the EVF, but it does make the screen appear quite small when using it during live view.
People keen to shoot video will be pleased to learn that the Alpha 6000 includes some useful functions, including zebra patterning, and that it can record 1920×1080-pixel full HD, AVCHD Ver2.0/MP4 video at 60p and 24p. It also has a Type D Micro HDMI connection, providing a clean HDMI output for video recording. It's a little disappointing that there's no headphone jack to monitor audio, but the multi-interface hotshoe at least allows you to connect an external microphone.
Sony Alpha 6000 review: The competition
With the Alpha 6000, Sony is aiming to attract those considering buying their first DSLR or looking for a compact mirrorless camera. While there are many cameras that will be suitable for both audiences, from the likes of Olympus, Panasonic, and Canon, it's the wide range of Sony E-Mount lenses that make the Sony a particularly appealing option, as well as the low price on the second-hand market.
Sony Alpha 6000 review: Verdict
Striking a strong balance between aesthetics and performance, the Sony Alpha 6000 is a desirable camera with no standout flaws. Of course, improvements can – and will – always be made, but Sony largely hit the nail on the head with the NEX-6 and NEX-7 cameras, so rather than drastically overhauling those designs for their replacement, it has simply advanced the imaging technology and processing power of this updated model.
The improvements, particularly in low-light performance and speed, are significant enough to justify an existing NEX user upgrading, and I also believe the Alpha 6000 will challenge the entry-level DSLR market and appeal to advanced enthusiasts, just as Sony is hoping it will.
Top-spec technology and a host of cutting-edge features may just see the Alpha 6000 mirror the longevity and success of its predecessor and keep it competitive in years to come.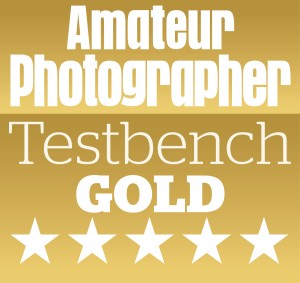 Is the Sony A6000 still worth buying in 2023?
Though it is pushing on 10 years old, the Sony A6000 remains an excellent camera, particularly for those looking for a budget camera they can learn and grow with. It may lack the 4K video and AF capabilities of some of Sony's more modern cameras, but it still delivers beautiful images. It has been discontinued but there are plenty of options in the used market with excellent condition models at around $350-400 / £350-400.
---
6 Key features
Pop-up flash – The Alpha 6000's flash pops up via a manual button on the rear of the camera. Its guide number of 6m @ ISO 100 is a good enough distance to use the flash for small group photos in low light.
AF points – The combination of fast 179-point hybrid autofocus and impressive 11fps continuous shooting means you should easily be able to home in on the action and get a winning shot.
Tutorials – Shooting tips in the Alpha 6000's home menu provide photographic guidance on more than 100 subjects, from camera basics to scenario-specific advice, such as how to shoot star trails.
Titlable LCD – The ability to tilt the 3in LCD screen gives greater control over compositions, making it possible to capture images with unique perspectives that stand out.
Ergonomics – One of the issues I often have with cameras that have a compact design is controls that are too small and difficult to use. The Alpha 6000's dials, wheel and buttons are big enough to operate with ease, even while wearing gloves.
Dual control – Being able to adjust both the shutter speed and aperture independently is a great strength of the Alpha 6000, and will appeal to anyone keen to have DSLR-like control over settings.
---
Hands-on review
Replacing the NEX-6 and NEX-7, the A6000 borrows some of the best technology from Sony's latest models and squeezes them into a compact body, which will no doubt attract a lot of attention from discerning enthusiasts and prosumers looking for a highly portable solution that packs a premium punch.
Physically there are very few differences between the A6000 and the NEX-7, which will be a good thing for many people who have become loyal followers of the NEX brand. It's a popular form factor amongst the mirrorless camera class and it instantly looks like a high-end piece of kit.
Despite sharing many similarities with its predecessors, the A6000 is unmistakably modern and will likely peak the interests of many enthusiasts and pros following its announcement at this year's CP+ expo in Yokohama, Japan.
Key Features
The 24.3-million-pixel APS-C Exmor APS HD CMOS gapless design sensor that featured in the Sony SLT-A77 and the Alpha a7 is utilised in the A6000. However, operation and focusing are noticeably snappier following the development of a new focusing algorithm and the Bionz-X processor, three times more powerful than the original processor used in the Sony SLT-A99.
Engineers from Sony also revealed to AP that they have begun using a new undisclosed material in their colour filter array, which they say has increased the signal response by 20%, the accuracy of the A6000's colour reproduction appears to be improved as a result.
Sony has managed to record a 0.06 seconds autofocus speed by the CIPA standard, which is faster than the much-celebrated Fujifilm X-100S. In the limited time I had with the pre-production model, AF did appear to work well, with the selection of the correct subjects being seemingly instantaneous. I do look forward to seeing how well focusing performs in lowlight, but the inclusion of a built-in flash with AF-beam assist, and a multifunction hotshoe will provide additional lighting options.
The A6000 is also capable of shooting 11fps of RAW+JPEG for 21 frames or 49fps of fine JPEG before it begins buffering, I was still able to continue shooting but at a much slower 1-2fps. Fast burst shooting and performance of the A6000 will certainly appeal anyone planning on shooting action sports.
During the hands-on preview we were shown various image and video comparisons between the Sony A6000 and some comparable mid-level CSCs and DSLRs, the results were impressive. Looking at 100% crops of a garden scene containing a mix of stone and plant detail, the A6000, utilizing diffraction reduction technology, managed to resolve sharper edge detail and reduced haloing compared to the 24.2-million-pixel Nikon D5300, particularly at f/11. Colour and contrast also appeared slightly more accurate on the images printed from the camera.
Viewfinder and Display
In contrary to the fears of rumour site readers, the A6000 does indeed have an EVF, positioned to the left on the back of the camera. The 1.44-million dot resolution OLED "Tru-finder" EVF provides 100% frame coverage, and it works very well in practise, although it's not quite as clear as an OVF, the additional shooting information displayed on it is very clear indeed, reducing the need to take the camera away from your face whilst shooting. The EVF protrudes slightly from the back of the camera, and the buffering around it is rubberised for extra comfort.
The A6000 also has a 3.0-type 921K-dot tiltable LCD, which is bright enough to be used in daylight, and even fairs well in direct sunlight thanks to anti-reflective coating.
Other Features
Collaborating with their camcorder division, Sony appear to have delivered HD video recording performance as good as I've seen on any camera in this class, thanks to the inclusion of a highly effective SteadyShot feature and continuous hybrid autofocus during movie mode, combining contrast and phase detection AF capable of recognising and focusing on subjects in motion. The 179-point hybrid AF can cover 90% of the field of view and also uses defocus mapping to calculate the distance of each element in the frame.
Capable of ISO sensitivity from 100 to 25,600 (multi-shot mode only), the images I saw show promising lowlight potential well beyond ISO 800. The camera's area specific noise reduction appears to work well to preserve highlight detail, demonstrated best in a night video scene of a waterfront. Whilst the buildings were clear in the other camera's examples, their NR had all but completely lost the ripples of light on the water, these were clear in the A6000 example. However, on darker surface the NR smoothes the details a little too heavily as very little luminance noise is visible. The resulting effect is slightly unrealistic dark surfaces that lack in texture.
Build and Handling
Judging the A6000 by its size, you could make the mistake of not taking it seriously, at only 120 x 66.9 x 45.1mm, it's only slightly larger than the pocket-sized but highly capable Panasonic Lumix DMC-TZ60, but it's a different class of camera entirely. Dual dial and wheel control, plus six customisable buttons make it possible to tailor your shooting experience to your needs, this will appeal particularly to the advanced enthusiast photographer.
When you pick it up, the 285g A6000 is a good weight for its size with the 16-50mm kit lens mounted. Made from a mix of brushed metal and polycarbonate tough plastic, it's a camera that has been made for photographer with a discerning appreciation for modern design and quality build.
Sony have also redesigned and simplified their menus to be uniform across all of their current cameras, the new look is very straightforward and makes the system user friendly and slick.
Initial Thoughts
The Bionz-X processor is helping Sony's latest range of cameras squeeze some excellent performance from technologies that have already proven solid and popular in its NEX range. As a result the familiar feeling Sony A6000 feels like a souped-up NEX-6 with improved handling. But with the addition of extra processing power and impressive video features, many people will find themselves considering this new camera, even previous NEX owners will now have a good reason to consider upgrading.