Available at a reasonable price, the Panasonic Lumix S 14-28mm F4-5.6 MACRO lens is lightweight lens and designed to work well for both photographers and videographers. With its ultra-wide angle, it's ideal for photographers looking to shoot subjects such as landscapes and architecture, but it also offers 0.5x magnification at the 28mm end, making it also suitable for some macro work.
That wide angle also makes it well-suited to recording videos, particularly if any crops or applied, or for recording pieces to camera handheld or in tight spaces. We'll come on to other specifics which make it good for video work in due course.
This is an L Mount lens, so it'll work for full-frame Panasonic cameras, as well as those in Leica and Sigma ranges which also share the same mount.
Priced at £699, this is a lens that is well-priced for the potential flexibility it offers. While it might not be "cheap" as such, being able to use it in a variety of situations, both in terms of stills and video make it good value for money. It also serves well as a travel lens for those that don't want to carry too many different optics around with them.
There are already some similar lenses available for L Mount, including Sigma's 14-24mm f/2.8 DG DN Art lens, which doesn't have the same macro capability, and is slightly shorter, but does offer a wider and constant maximum aperture. It is however nearly twice the price of the Panasonic lens, as well as weighing more than twice as much at 795g.
There's also a Sigma 16-28mm f/2.8 DG DN Contemporary lens, which is more similar in price (£749), as well as weight (450g). It offers an f/2.8 constant aperture, but doesn't go quite as wide angle, and again, doesn't have the macro magnification. Prime lenses of 14mm, 18mm, 20mm, 24mm and 28mm are all available from either Sigma or Panasonic. Panasonic also has a 16-35mm f/4 PRO lens which is worth considering if you don't want the ultra-wide capacity and would prefer something more versatile for every day usage.
Panasonic Lumix S 14-28mm F4-5.6 MACRO Features
The Panasonic Lumix S 14-28mm F4-5.6 MACRO lens features 14 elements in 10 groups, including three ED (Extra-low Dispersion) elements and features seven diaphragm blades for creating out of focus bokeh. At the narrowest point of the lens (28mm), there is a maximum magnification ration of 0.5x, making it suitable for macro work. This is coupled with close-focusing capability of 0.15m, which is measured from the sensor and means in practice you can be almost touching a subject and it will still focus.
There's no inbuilt image stabilisation in the lens, which is not particularly surprising for something of this focal length. Instead, you'll find yourself relying on in-body stabilisation, such as is found in the Panasonic S5 that we tested the lens with.
Dust and splash resistance is included, but as usual, while the lens should be able to withstand a rain shower, fully immersing it in water is to be strongly avoided.
For video, we've got fast and quiet autofocusing. It's also lightweight and the overall length remains the same no matter which zoom setting you're working with – making it ideal for use with a gimbal.
Panasonic Lumix S 14-28mm F4-5.6 Build and Handling
Weighing in at just 345g, we've already mentioned how light the 14-28mm lens is. It pairs well with the S5 or S5 II, which are on the smaller side of Panasonic's S series cameras. Despite its light weight, it's reasonably chunky, so it would likely also balance fairly well with larger models such as the S1R.
Around the centre of the lens, there's a zoom ring which is marked from 14-28mm, with 17, 18, 20 and 24 also marked. A simple twist of the lens extends the zoom in and out, but as it's entirely internal the overall size of the lens remains the same. Just in front of the zoom ring is a manual focusing ring, which is narrower. It moves with a good amount of resistance to allow for precise manual focusing, but it doesn't feature hard stops at either end.
There is a switch for moving between autofocusing and manual focusing, but otherwise the outward design of this is very minimal. A hood comes with the lens which you can attach to the front of the lens to minimise flare.
Autofocus
Focusing is impressively rapid, locking onto a subject with ease in almost every situation. The only time it might struggle is in very low light, or, if you're too close to the subject. Happily, a false confirmation of focus is almost never displayed.
Perhaps just as importantly for video shooters, autofocusing is also pretty close to silent. That means it shouldn't be picked up on video and it also won't disturb any quiet situations.
Although we wouldn't ordinarily think of an ultra-wide angle lens being ideal for macro work, having both the macro magnification of 0.5x (at 28mm) and the close-focusing capability means it does work in certain situations. For example, you might want to pick out a detail and throw the background out of focus in an architectural setting, or you can even use it for things like model and prop photography too.
Panasonic Lumix S 14-28mm F4-5.6 Image Quality
The overall impression of sharpness in images and video taken when using the Panasonic Lumix S 14-28mm F4-5.6 MACRO lens is very good. This is true across the focal length range, and also across the aperture range.
As we'd expect, we see the softest results at the narrowest aperture of f/22, but otherwise it's a very good performance. Centre sharpness is very good at the widest f/4 aperture, but probably the absolute sharpest results can be seen at f/5.6-f/8 if you're examining very closely. Sharpness is also good towards the edges of the frame, again you can only really see softness if you're scrutinising very closely.
Distortion is very well managed by in-camera lens correction, with images looking natural in most situations. Of course, if you shoot in a tight space with the 14mm end of the lens, you won't have a natural point of view – but that may be the effect you're going for. You can also remove the automatic correction in post-processing if you shoot in raw and want to apply your own – or leave the more exaggerated effect.
Chromatic abberation appears to be pretty much non-existent, even when shooting in high contrast situations. That's excellent for the price point. There is some slight vignetting which can be seen when shooting wide open at the widest point (f/4, 14mm), but it's not particularly obtrusive in most scenes and can be corrected at a later point if you don't like it. Of course, some might again choose to keep it in for effect.
In terms of bokeh, focus drop off is smooth and pleasing. With a maximum aperture of f/4-f/5.6 and a wide-angle it's not necessarily one you'll think of for super shallow depth of field effects most of the time. That said, if you shoot super close at 0.5x magnification with the 28mm end, you can get some very creamy out of focus areas.
Panasonic Lumix S 14-28mm F4-5.6 MACRO Verdict
These days, Panasonic is pretty firmly positioned as being video-first, rather than photo but it's safe to say that the Panasonic Lumix S 14-28mm F4-5.6 MACRO makes for a nicely versatile optic for both kinds of creators.
If you're somebody that likes to shoot ultra-wide-angle scenes, such as landscapes and architecture, but perhaps don't want the inflexibility of a prime lens for travel and everyday usage, it's a good option.
Although it doesn't have the wider aperture of the comparable Sigma lenses, it's arguable that in most ultra wide angle scenarios, a wide aperture is probably not needed. It helps to keep the size and weight down to a manageable level – as well as the cost – making it tempting as a nice to have optional extra for slinging in the kit bag.
Having the (half) macro capability at 28mm gives the lens an added flexibility too, and in some scenarios it works rather well allowing you to get virtually on top of the subject to create frame-filling images. This might not work with certain genres, but for still lives and so on it's pretty good.
Image quality is good, and near-silent autofocusing is good news for video shooters. Its ability to shoot in compact spaces makes it appealing for vloggers, a core audience for the Panasonic Lumix S5 / S5 II which it pairs with very well.
If you're shooting with an L mount camera and want something ultra wide, but with the flexibility to zoom a little, and don't want to spend a fortune, this is a very nice lens that produces solid results.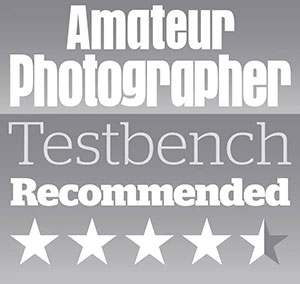 For more options, have a look at our guide to the best wide-angle lenses.