Folding phones, love them or hate them, appear to be here to stay. Often, they don't tend to have space for the same level of camera setup as standard smartphones, but on the Pixel FOLD, they've tried to offer a similar level of camera choices as the Pixel 7 Pro.
Does it do enough to make it into the list of the best phones for photography, or would you be better off with a non-folding phone? Find out in this full review.
Key Features at a glance:
48MP wide-angle camera, f/1.7, OIS, PDAF, 25mm equivalent
10.8MP ultra-wide-angle camera, f/2.2, no AF, 16mm equivalent
10.8MP telephoto camera, f/3.05, with AF, OIS, 5x optical (110mm equivalent)
9.5MP f/2.2, no AF, 24mm equivalent
8MP f/2.0, no AF, 24mm equivalent
4K video at 60/30fps video from internal/external cameras
5.8inch outer screen, 120Hz, Gorilla Glass Victus, always-on, 17.4:9 aspect (up to 1550 nits)
7.6inch inner folding screen, 120Hz, always-on, 6:5 aspect (up to 1450 nits)
4821mAh battery, 30W wired charging, wireless
12GB RAM, 256/512GB storage options
Android 13, upgradeable to 14
79.5×139.7×12.1mm folded, 158.7×139.7x unfolded
283g weight
Google Pixel FOLD Features
We review smartphones from the perspective of choosing a smartphone for it's photography and camera performance, so we'll be starting by looking at what the Google Pixel FOLD offers in terms of the cameras and what features are included for photography and video.
The cameras…
The 48MP main camera, whilst at first glance looks similar to the camera in the Pixel 7 Pro and 8 Pro, the sensor is smaller, at 1/2inch. This is somewhat made up by the brighter aperture of f/1.68 which matches the newer 8 Pro. This main camera features PDAF (phase-detection auto-focus), as well as Laser AF, and optical image stabilisation (OIS). Pixel-binning is employed to give 12MP images.
The ultra-wide-angle camera offers a 10.8MP sensor, but does not offer auto-focus, which means you'll struggle to get super close-up photos.
The 10.8MP telephoto camera offers 5x optical zoom, but has an aperture of f/3.1, which doesn't match the improved f/2.8 aperture of the 8 Pro. Optical image stabilisation is included, as well as auto-focus.
Both the telephoto and ultra-wide-angle cameras use relatively small sensors at 1/3inch, both slightly smaller than those found in the 7 Pro and 8 Pro.
There's a selfie camera for the external screen with 9.5MP, and another one for the internal, larger folding screen, with 8MP. These don't feature auto-focus, so for the best self-portraits and selfies, you're better off using the main camera.
Video recording gives you 4K video at frame rates up to 60fps, using the main rear cameras, and the external selfie camera. If you switch to the inner selfie camera, then the maximum resolution is Full HD. Stabilisation options include locked, standard, and active, and there are options to record 10-bit HDR video as well.
The camera app
You can get quick access to the camera by simply double pressing the power button. Once there the settings, options and shooting modes are quick and easy to access, with all the usual photo and portrait modes as well as Google's Night sight, Long Exposure and Action Pan modes.
There is no pro or manual mode, with manual controls limited to exposure and white balance. You can however switch on raw shooting in the advanced photo settings.
On-screen shortcuts make it quick and easy to switch screens and cameras when needed.
Design and Handling
The rear screen isn't at tall as other folding phones, like the Samsung Galaxy Z Fold5, and this makes the phone feel a little bit different to taller phones. Personally, I quite like this, but others may not.
The inner folding phone is also wider than most other folding phones, and again, this will come down to personal preference, and isn't a huge issue, as you can simply turn the phone around if needed.
However, one thing that isn't about personal opinion, is the fit and finish of the folding screen, which when compared to other folding phones, is somewhat disappointing, and ultimately sub-standard (if I was to be a bit harsh).
The phone does not fold out into a flat surface, and there always seems to be a slightly bend in the phone, even when open. This is not as well done as other folding phones.
It's something you can get used to I'm sure, but it does make the crease in the fold all the more noticeable.
It's easy to add a screen protector to the outside of the phone, and you can get an additional screen protector for the inner screen, however, you do not need to install one, as the phone comes with one pre-installed.
There's an IPX8 rating, which means it should survive a little bit of wetness, but we wouldn't recommend any prolonged use in wet conditions.
There's a 4821mAh battery rating, and this should give at least a days usage. However, your mileage may vary depending on how much you use the phone, and what you're using it for. Wireless charging is available.
Google Pixel FOLD Performance
Colours are generally very pleasing, and not as saturated as some other phones like Samsung. The majority of the time, this is pleasing, but there are times when a little more saturation would be nice, for example in the photo of a red toadstool (see below).
Flare was an issue at times when using the ultra-wide-angle camera, and this was much stronger than ideal, when a bright light source was in the frame, such as the sun.
Main camera – flare is much better controlled – but in situations where there are trees against a bright sky, then purple fringing does rear it's ugly head.
Using the telephoto camera, you have a 5x optical zoom, compared to the main camera. You can also use digital zoom anywhere in-between 1-5x, with 2x on-screen as a pre-set zoom. Beyond 5x, you can go all the way up to 20x digital zoom.
There's no dedicated "Macro" option, but you can get fairly close to subjects using the main camera, and then use 2x zoom to crop into the scene, giving reasonable results.
As soon as light levels dropped, the Night mode will be automatically activated, or you can switch to this mode directly. You get the option of a longer exposure or a quicker exposure.
The 9.5MP selfie camera does a good job, but for best results you can switch to the main camera and use the external screen to compose the shot. It's quite quick and straightforward to switch screens when needed.
Video stabilisation is relatively good, with the camera recording stable footage when using the phone handheld. 4K video can be recorded using the external cameras.
Value for Money
The Pixel FOLD is available for £1649 for the 256GB version if you shop around (or less as part of Black Friday), but it's normally $1799 / £1749 on Google's website. In comparison the Samsung Galaxy Z Fold5 is available for $1799 / £1849 (512GB) and the OnePlus Open (512GB) is $1699 / £1599.
These prices show that the Pixel FOLD is competitively priced for a folding phone (although more storage would be good), however, if you go for a non-folding phone you'll save a huge amount of money, with the Google Pixel 8 Pro available for $999 / £999 (or less).
Google Pixel FOLD Verdict
The Google Pixel FOLD is an interesting option for those looking for a folding phone with Google's photo features. It's not as feature packed as the new Google Pixel 8 Pro, which weaker camera hardware, as well as lacking newer software-based photo features.
There are some compromises to be found in the folding phone, when compared to the 7 Pro and 8 Pro with a weaker ultra-wide-angle camera, which lacks AF, and therefore macro performance isn't as good as the others. But if you're prepared to live with this, then the main camera and the telephoto camera perform well.
The ultra-wide-angle camera was also more susceptible to lens flare than I expected, and this will mean that some images will be poor as a result, unless of course, you like excessive lens flare in your photos.
Ultimately, like the Samsung Galaxy Z Fold5, the cameras on the Google Pixel FOLD are a compromise compared to the cameras found on other non-folding phones, like the Google Pixel 8 Pro, and for the ultimate in photography from a phone, the Pixel 8 Pro is the one to go for.
If you want a folding phone experience, then the Pixel FOLD could be a good choice, however, I can't help but feel that when Google release an updated version of this phone, it'll be much more refined, and might feel like it's worth the high price tag. Currently the Pixel FOLD feels a little rough around the edges for the price.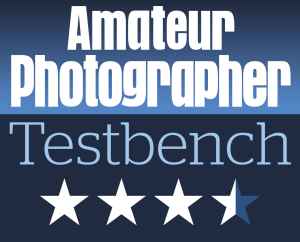 Follow AP on Facebook, Twitter, Instagram, YouTube and TikTok.