The Samsung Galaxy Z Fold5 is the 5th version of the Galaxy Z folding phone, a combination of a folding phone and a tablet, it could be just the thing for those who want a large screen experience from a phone. With a triple camera setup, multiple selfie-cameras, and a very high price tag it's going up against some of the best phones for photography, so let's see how it performs.
Key Features at a glance:
50MP wide-angle, f/1.8 aperture, OIS, PDAF, 23mm equivalent
12MP ultra-wide-angle, f/2.2, fixed focus, 19mm equivalent
10MP telephoto, f/2.4, OIS, PDAF, 3x optical
10MP selfie, f/2.2, 24mm equivalent (fixed focus)
4MP selfie, f/1.8 (under-screen camera), 26mm equivalent, fixed focus
8K 30p video, 4K 60p video
7.6inch folding screen, AMOLED, 120Hz, ASPECT: 10.81:9 (roughly 5.4:4.5)
6.2inch outer screen, AMOLED, 120Hz, 23.1:9 aspect
4400mAh battery, 25W wired charging, 15W wireless
12GB RAM, 256GB, 512GB, 1TB storage options
Android 13
154.9×129.9×6.1mm unfolded, 154.9×67.1×13.4mm folded
253g weight
Samsung Galaxy Z Fold5 Features
We review smartphones from the perspective of choosing a smartphone for it's photography and camera performance, so we'll be starting by looking at what the Samsung Galaxy Z Fold 5 offers in terms of the cameras and what features are included for photography and video.
Once you've read the warning about how to look after the phone (see above), you can go on to use the phone like most other smartphones, except this one folds open to reveal a giant 7.6inch screen. Whilst this may not sound large compared to 6.8inch smartphone as seen on the likes of the Samsung Galaxy S23 Ultra, it's the roughly 5.4:4.5 aspect ratio that means you get a much larger screen than any other normal smartphone.
The Google Pixel Fold is another folding phone, with a 7.6inch screen, and a very similar price of £1749, along with a smaller 5.8inch external screen, and a horizontal rather than vertical aspect ratio.
The cameras in the Samsung Galaxy Z Fold 5 are very similar to the cameras you'll find in the Samsung Galaxy S23 (and S23+) except with a slight change to the ultra-wide-angle camera, which lacks auto-focus.
The selfie cameras are also a bit of a downgrade, (10MP, without AF, in the Fold 5 vs 12MP with AF in the S23), but as you can use the main cameras for selfies, this shouldn't be too much of an issue, as long as they're quick and easy to access (more on this later). There's another 4MP selfie camera underneath the large screen.
The main camera features a 50MP sensor which uses pixel binning to give 12MP images. There's an f/1.8 aperture, and optical image stabilisation (OIS) to help with low-light shooting, and of course, there's phase detection auto focus (PDAF). This is a 23mm equivalent, according to Samsung's EXIF data.
The ultra-wide-angle camera is a 12MP camera with an f/2.2 aperture, and fixed focus, which means real macro photography is going to be an issue. According to the Samsung EXIF data, this gives a 13mm equivalent.
The third camera is a 3x telephoto camera, with a 10MP sensor, f/2.4 aperture, PDAF, and of course, OIS. This gives roughly 66mm equivalent, according to Samsung's EXIF data.
The selfie cameras are made up of a 10MP camera above the external screen, with fixed focus, and a 4MP camera under the folding screen.
Video recording is up to 8K resolution, at 30fps, with the rear camera, and 4K 60fps video with the main camera and the selfie camera.
Design and Handling
The large screen looks amazing, with photos looking bright, vibrant, with saturated colours and deep blacks. If you don't mind the crease in the screen, then the large 7.6inch screen is simply stunning.
Surprisingly the Fold5 has an IPX8 waterproof rating, meaning that it's water resistant up to 1.5m for 30 minutes. Impressive considering the folding mechanism. However, you'll note there's no dustproof rating, and it's recommended that dust and dirt is kept away from the phone, in case it damages the screen.
On the side of the Z Fold5 is where you'll find the fingerprint reader, which is built in to the power button.
The folding phone feels extremely well made, and I can't really emphasis this enough, the folding mechanism is as good as it gets, easily better than the Google Pixel Fold's mechanism. When open the phone is completely flat, something the Pixel Fold can't match. There are no strange creaks, or noises, and when folded closed it folds perfectly.
There's a 4400mAh battery, plus wireless charging support, and wired 25W charging is supported. This is reasonable, but nowhere near the high-speed charging available with other brands. The stereo speakers sound great, and an improvement over other flagship phones like the S22 Ultra. Samsung say the phone will get security updates for at least 5 years.
The camera app
There are also a good range of normal shooting modes, as well as portrait, slow-motion, hyper-lapse, night, food and more, including Pro video, and portrait video modes.
There's a pro mode (which supports raw shooting when switched on in advanced options), as is usual with most Samsung phones. The user interface is easy to use, and makes changing settings quick and straightforward.
There's quick access to shooting, simply double-click the power button to open the camera app.
However, try and use the main cameras with the external screen, for selfie's, and it's a frustratingly awkward experience, as you switch the cover screen preview on, then you turn the phone around, then you have to unlock the external screen, before you can use the on-screen controls. If there is a quicker way to access this, I haven't found it yet. Flip phones tend to make this a much easier process, simply due to the screen being in the same location as the main cameras.
Samsung Galaxy Z Fold5 Performance
This is where we look at the image quality performance of the cameras on the Samsung Galaxy Z Fold5. The camera has some very nice colour reproduction, with good levels of saturation.
In good lighting conditions, colour, detail, and exposure is always very good, with good levels of dynamic range captured, with images looking natural. It's extremely rare for images to look overly processed, and the phone does a good job of making HDR look natural, unlike some other phones.
The ultra-wide-angle camera does a good job of capturing detail, with no significant issues to mention. Detail is relatively good, and it certainly puts in a good performance. The lack of auto-focus is only going to be an issue for macro work.
The main camera gives great results with plenty of detail, and low noise levels, with only a little bit to be found in darker areas of the image. When photographing close up, there's a nice level of background blur.
The 3x telephoto camera puts in a good performance, with pleasing colour reproduction, and good levels of detail. You can zoom further than 3x, with 10x being an on-screen option, but as this uses digital zoom it's best avoided.
PEACOCK (Animal) – get the distance just right as shown in this shot, and you can get some detailed shots with the telephoto camera, however, get it wrong, as two other shots were, and you'll get a mess of digital zoom.
This is due to there being no dedicated macro mode.
You can try and use the telephoto camera, for close up photography, but if you go outside of the focus range for the telephoto camera, then it switches to digital zoom, which results in images with low-levels of detail. It's easy to do this without realising, and it's not until you check the photos later than you notice that they're all lacking detail.
As soon as light levels dropped, the camera will automatically activate the night mode, and this helps get better low-light shots, with good levels of detail, and a well balanced image when there are both dark and bright areas in the image.
Selfie cameras….
The phone has two selfie cameras, one for the smaller outer screen, with 10MP and fixed focus. When cropped this gives you 5.7MP images. There's another selfie camera, underneath the large folding screen, with a 4MP resolution, when this is cropped, this gives a 2.8MP image.
Using the main camera is going to give you the best results, as you get 12MP images, and the lens features auto-focus, however, as explained this can be quite an awkward process to access these cameras.
If you do use the other selfie cameras, you end up with 5.7MP and 2.8MP images (on default, cropped settings). The 5.7MP image looks reasonable, but the quality from the under-screen 4MP camera is particularly low, both indoors and outdoors, as you can see when you view the images above.
Video recording
Video stabilisation is relatively good, with the camera recording stable footage when using the phone handheld. Switching between the ultra-wide-angle, main, and telephoto cameras isn't the smoothest experience.
Value for Money
Compared to the Google Pixel Fold, they are both at the same price point of $1799 / £1749, and both feature an inner 7.6inch screen, however the Pixel Fold features a wider screen, rather than the tall screen on the Z Fold 5. The Pixel Fold also offers a larger battery at 4821mAh, compared to the Samsung's 4400mAh battery.
If you do go for the Z Fold 5, you're looking at $1799 / £1749 for the 256GB version, $1919 / £1849 for the 512GB version, and $2159 / £2049 for the 1TB version.
If you don't want a folding phone, then the Samsung Galaxy S23 Ultra offers a large(ish) screen, and more advanced cameras as well as an additional telephoto camera. If you do still want a folding phone, but don't want to spend so much then the Samsung Galaxy Z Flip5 is available for around $1050/£1050.
Samsung Galaxy Z Fold 5 Verdict
The Galaxy Z Fold 5 is, without doubt, an impressively stylish smartphone, with a gorgeous and large folding screen. Some people I've shown the phone to have thought that the large screen is amazing, and loved using the phone, others simply thought it was like a tablet, and didn't see the appeal. Which camp you fall into could be the deciding factor, and if you're happy with a triple camera system then the Z Fold 5 can deliver great images.
However, for those that want the ultimate in camera technology, there are a number of competitors that offer more, with more telephoto zoom, as well as more from the selfie camera. Samsung's own Galaxy S23 Ultra offers more cameras, with more telephoto zoom, and a better selfie camera, with AF.
So whilst the Z Fold 5 is definitely overpriced for the camera features on offer, for those that want a folding tablet phone, then the Fold5 is downright impressive.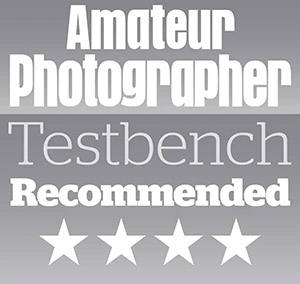 For more options have a look at the best camera phones for photography.
---
Follow AP on Facebook, Twitter, Instagram, YouTube and TikTok.