Fujifilm GFX50S II at a glance:
£3500 body-only
£3900 with 35-70mm F4.5-5.5
51.4MP medium format sensor
ISO 50-102,400 (extended)
3.69m-dot EVF, 0.77x magnification
3.2in, 2.35m-dot tilting touchscreen
5-axis in-body image stabilisation
It's just five years since Fujifilm revolutionised medium format digital with the launch of its GFX 50S. This camera provided 51.4MP resolution and mirrorless architecture for £6,200 body-only, which was a ground-breaking price at the time. Since then, the GFX system has gone from strength to strength, with the GFX100S that appeared earlier this year offering 102MP for £5,500, in body that's similar in size to a full-frame DSLR. Now with the GFX50S II, Fujifilm has brought the price of entry even lower, to just £3500 body-only, or £3900 with the new matched GF 35-70mm F4.5-5.6 WR kit zoom.
Despite its name, the GFX50S II isn't based on the original GFX 50S. Instead, it employs the same 51.4MP sensor, but places it into the exact same body as the GFX100S, while mating it with the updated X-Processor 4. As such, it promises fine image quality in an excellent, proven camera design. In effect it'll replace the rangefinder-style GFX 50R as the entry point to the GFX system, with that model no longer in production.
Of course, even this sub-£4000 price point is still a long way off being mass-market. But it makes the GFX50S II look competitive with high-resolution full-frame cameras such as the 45MP Canon EOS R5, 45.7MP Nikon Z7 II or 61MP Sony Alpha A7R IV, which launched for £4200, £3000 and £3,500 respectively. As we'll see, it's somewhat less of an all-rounder, with less sophisticated autofocus and slower shooting. But for certain subjects that benefit mostly from raw image quality, it's a really interesting alternative.
Fujifilm GFX50S II: Features
In essence, the GFX50S II offers the same imaging specifications as the older GFX 50S and the flat-bodied, rangefinder-style GFX 50R. Its 51.4MP sensor is, at 44x33mm, 70% larger in area than full frame, which means it promises images with extremely low noise and high dynamic range, especially at low ISOs. It provides a standard sensitivity range of ISO 100-12,800 that's extendable down to ISO 50, although with a greater tendency to clip highlight details, and up to ISO 102,400 at the cost of noisy images.
One area where the sensor shows its age is a continuous shooting speed of 3 frames per second, which is pretty pedestrian by current standards. There's no live view between frames, either, just playback of your previous images, which makes it difficult to keep track of moving subjects.
The camera is also only capable of recording video in Full HD resolution, rather than 4K, which feels decidedly outdated. But if you're thinking of buying into medium format, chances are you'll be far more interested in shooting still images anyway.
Timed shutter speeds are available for as long as an hour, which is great for those shooting landscapes with neutral density filters, and as fast as 1/4000sec using the mechanical shutter. It's possible to go higher still using the silent electronic shutter, right up to 1/16000sec. But this comes with a considerable risk of rolling shutter distortion and banding under artificial light, so I'd avoid generally using it.
Instead, I set the shutter to its EF+E mode, which employs an electronic first-curtain shutter at slower speeds to eliminate vibration. Strangely it also locks you out of using the extended ISOs, but as far as I'm concerned, that's not a big problem.
Unlike its 102MP siblings, the sensor lacks on-chip phase detection, so autofocus is based on contrast detection only. But thanks to the faster processor, it should generally be quicker than the older GFX 50 models. Even so, it's inevitably not going to be a good choice for tracking erratically moving subjects, meaning the camera is best suited to landscape, portrait or studio work, rather than sports or wildlife.
One notable feature is 5-axis in-body image stabilisation (IBIS) that promises up to six and a half stops of shake reduction. This is great for shooting hand-held at much slower shutter speeds that you could otherwise contemplate, but more generally, it ensures you get sharp pictures hand-held as a matter of course. This means you don't have to use a tripod all the time, which at one time was considered de rigueur with medium format.
The IBIS unit also enables a 205MP multi-shot mode in which 16 exposures are compiled to produce a single high-resolution image, although this is will only work with completely static subjects. In addition, the camera won't create a 205MP file itself, which instead requires Fujifilm's Pixel Shift Combiner software for Mac or PC.
You also get the benefit of Fujifilm's industry-leading colour science, with a full set of Film Simulation modes that provide a wide range of attractive looks for your images. There are 19 to choose from, ranging from the punchy, saturated Velvia to more subtle, muted options such as Pro Neg and the cine optimised Eterna. The GFX 50S II also gets Nostalgic Neg that first appeared on the GFX100S, while monochrome lovers are well served by Fujifilm's excellent Acros mode.
Wi-Fi and Bluetooth are built-in for connection to your smartphone or tablet, offering the usual set of functions via the free Fujifilm Camera Remote app. You can copy files across to your phone for sharing, control the camera remotely from your phone, or geotag your images using its GPS while you're out shooting.
Fujifilm GF 35-70mm F4.5-5.6 WR kit zoom
To complement the GFX50S II, Fujifilm has also launched a new kit zoom, the GF 35-70mm F4.5-5.6 WR, which equates to a 28-56mm equivalent range. It features a retracting design to take up less space in your bag, while also being the first GF lens without an aperture ring.
However, like the rest of the system it features weather-resistant construction, and Fujifilm says the optics should match up to the demands of its high-resolution sensors.
Fujifilm GFX50S II Key features:
With the same body design as the GFX100S, the GFX50S II shares many of the same features.
Storage  Two UHS-II SD card slots are available for recording images. These can be used in either sequential or backup modes; alternatively, you can record raw files to one and JPEGs to the other.
Remote release  On the side of the handgrip, you'll find a standard 2.5mm TRS socket that works with a huge range of electronic cable releases originally designed for Canon or Pentax cameras.
Connectors  Microphone and headphone sockets are found under one cover on the left side, with USB-C, Micro HDMI, and PC sync sockets under another cover lower down.
Power  Fujifilm's NP-W235 Li-ion battery can deliver 455 shots per charge, according to CIPA-standard ratings. I got close to this in real-world use.
LCD light  Pressing a tiny button on the side of the viewfinder housing illuminates the top LCD status panel.
Grip  No vertical grip is available, but Fujifilm offers the add-on MHG-GFX S grip extension, which boasts an Arca Swiss profile baseplate for tripod use and costs £139.
Fujifilm GFX50S II: Build and handling
Physically, the GFX50S II looks identical to the GFX100S, with the only way of telling the two apart being the subtly placed product name on the camera's side. To users of Fujifilm's older GFX models, or most of its APS-C X-system mirrorless cameras, the design philosophy might come as a surprise, as instead of using the company's signature analogue dials for the main exposure settings, it behaves more like a conventional DSLR. So there are twin electronic dials under your finger and thumb, an exposure mode dial on top, and a joystick for positioning the focus point. This isn't necessarily a bad thing, though; just different.
Overall, the body is about the same size and shape as a high-end full-frame DSLR, and is built for pro use, with magnesium alloy construction and extensive weather-sealing. A large, deep handgrip makes it very comfortable and secure to hold, even with the larger lenses in the GF line-up.
With lightweight lenses such as the 35-70mm kit zoom, it's entirely possible to shoot one-handed, which isn't something you'd normally associate with medium format. On the whole, the controls are large and well-spaced, making them easy to use while you're wearing gloves, while a large status panel on top shows all your settings at a glance.
Unusually, both electronic dials can be clicked inwards like buttons. With the front dial, this switches between controlling aperture and ISO, which comes into its own when using the 35-70mm lens. By default, clicking the rear dial engages live view magnification, but I think there's a better way to use it.
This is because Fujifilm has persisted with the same tiny exposure compensation button as the GFX100S, which I find awkward to use. But by changing a couple of menu settings, you can set the camera up so that clicking the rear dial switches between shutter speed and exposure compensation instead, which makes it much nicer to shoot with. (In Setup – Button/dial setting, first change Function (Fn) setting – R-dial to Expo Comp, and then Expo Comp Button Setting to On/Off Switch. I also reassigned the exposure compensation button to Focus Check.)
Compared to a lot of other high-end cameras, the back plate is relatively clean. There's a joystick for positioning the AF area and navigating menus, a dedicated button for changing the drive mode, and a small switch beside the viewfinder for the focus mode. But most other settings are accessed via Fujifilm's enviably clear Q menu.
A couple of unmarked buttons on top of the camera can be customised to suit your preferences, as can one on the front, while swipe gestures across the touchscreen (up, down, left and right) can also be used like custom buttons. Meanwhile the exposure mode dial has no fewer than six custom positions for saving camera set-ups for specific purposes.
One of the few criticisms of the design is that the touchscreen is underemployed. You can use it to set the focus point, select and change Q Menu items, swipe though images in playback, and double-tap on them to zoom in to inspect focus. In video mode, enabling Movie Optimised Control allows exposure settings to be changed silently using the screen. But there's still no option to operate the menus by touch.
Fujifilm GFX50S II: Viewfinder and screen
The GFX50S II inherits the same large, high resolution electronic viewfinder as the GXF100S. At 3.69 million dots and 0.77x magnification, on paper it looks very good indeed. But as a reminder that the numbers don't always tell the whole story, the user experience doesn't quite match up to its more expensive sibling. Instead, the GFX50S II's live view feed suffers from visible artefacts, with jagged edges and false colour along high-contrast angled lines. Unlike several of Fujifilm's other cameras, there are no boost modes available to fix this. It's not a huge problem, but it's noticeable, especially when shooting architecture.
One a more positive note, the EVF displays a huge range of information about camera settings, which Fujifilm allows you customise to show only what you want and hide the rest. When the shutter button is half-pressed, the camera stops down the aperture to the shooting setting, clearly previewing depth of field. It also provides a pretty accurate rendition of how your pictures will come out in terms of colour and exposure, which is great for judging when to apply exposure compensation.
With the more contrasty Film Simulation modes, though, this isn't always what you want, as the shadows can block up quickly, hampering composition. In such situations, help is at hand in the shape of Fujifilm's Natural Live View setting, which mimics the experience of using an optical finder in terms of contrast and colour. I like to assign this to a function button, such as the one on the camera's front which is particularly easy to hit with the camera up to your eye.
Below the EVF there's an excellent 3.2in rear LCD, with its 2.36m-dot resolution providing a detailed view with few visible artefacts. A proximity sensor beside the viewfinder eyepiece allows automatic switching between the LCD and EVF. The screen tilts in three directions, allowing high- and low-angle shooting in both portrait and landscape orientation, while being quicker to use than a side-hinged fully articulated unit. This is my favourite screen design for shooting stills, with its only limitation being that it can't be set facing forwards. But I doubt many GFX users will care about that in the slightest.
Fujifilm GFX50S II: Autofocus
With only contrast detection to fall back on for autofocus, the GFX50S II is unable to match the performance of the GFX100S II, let alone the incredibly sophisticated AF systems on its full-frame rivals. But whether this will actually matter depends entirely on your expectations, and the types of subjects you intend to shoot.
If you want to photograph rapidly or erratically moving subjects, then it's not going to be a great choice. But if instead you want an autofocus system that's capable of consistently acquiring accurate focus on a static subject wherever it may be within the frame, it'll do the job very well.
One situation where it can struggle, though, is in low light, which is exacerbated by the  relatively small aperture of the kit zoom. When shooting at twilight it's not only slow and hesitant, but also has a habit of missing focus slightly. In such situations it's best to select the largest focus area that's practical – the size can be adjusted in six steps – and to make a point of identifying a high-contrast edge for the camera to focus on.
For those who wish to speed things up, Fujifilm has included a Rapid AF function, which by default is activated using the function button on the front plate. According to Fujifilm, the main disadvantage of using it is reduced battery life. But with the lenses I mostly used for this review – the GF 35-70mm F4.5-5.6 WR and GF 50mm F3.5 R LM WR – it didn't make a noticeable difference, as both are among the snappiest in the GF arsenal already.
When you need to engage manual focus, Fujifilm offers the usual focusing aids of peaking and magnified view, which generally work well. In a clever piece of interface design, both can be accessed from the same button – pressing it engages magnified view, while holding it down for a second turns on peaking.
Another neat feature in manual focus mode is that you can use the magnified view to zoom in on your subject, and then use the AF-ON button to autofocus precisely on that point. Again, though, manual focusing can get difficult in low light, as the viewfinder image becomes noisy and indistinct.
Fujifilm GFX50S II: Performance
Historically, medium format digital cameras have generally been clunky and awkward to use. But with Fujifilm's recent GFX models, that's no longer true. Like its 102MP sibling, the GFX50S II mostly works just as well as its high-resolution full-frame rivals, to the extent that you soon forget that you're shooting with medium format.
Indeed the experience of working with the GFX50S II is much like any other modern mirrorless model. A flick of the power switch sees it ready to shoot in less than a second, and after that, it's quick and responsive to the controls. The well-damped, low-vibration shutter also means it's relatively quiet and discreet, especially if you engage the electronic first curtain mode.
Crucially, where using medium format used to mean lugging around a heavy bag full of kit, the GFX50S II is no larger or heavier than a high-end full-frame DSLR. I took it on a ten-mile walk along the North Kent coast with a couple of lenses (the 30mm f/3.5 and 35-70mm f/4.5-5.6), and never once felt weighed down by the kit.
A knock-on benefit is that you don't need to carry a large, heavy tripod, either. Indeed the image stabilisation is so effective that a lot of the time, you don't need a tripod at all; I got sharp images as shutter speeds as low as 0.8sec hand-held at the wide end of the 35-70mm lens, and 0.3sec at 70mm. This gives you the mobility to explore creative compositions and exploit the tilting screen to shoot from low or high angles.
As always from Fujifilm, the automated systems work brilliantly. Metering and auto white balance are both supremely well-judged; I occasionally applied a little negative exposure compensation to tame bright highlights, but that's all. The in-camera JPEG processing is typically stunning, with those lovely Film Simulation modes giving a wide range of attractive options.
I particularly like Astia for everyday shooting and Acros for black & white, while Velvia is great for punchy, saturated landscapes. In fact, the JPEGs are so good that sometimes there's no point in trying to improve on them by reprocessing from raw.
Of course it's the raw image quality that potentially marks the GFX50S II apart from full-frame mirrorless, and as with its predecessors that used the same sensors, the files are superb. They show sensational levels of detail coupled with huge dynamic range at low ISOs, so you can expose to retain highlights and then bring up shadow detail by at least four stops in post processing without any problem with noise.
However, with little or no advantage over the latest full-frame sensors in terms of pixel count, the case for buying into the GFX50S II isn't as clear cut compared to the GFX100S. But it's crucial to understand here that lenses are just as important as the sensor when it comes to overall image quality, and Fujifilm's GF range is superb.
Special mention here must go to the GF 35-70mm F4.5-5.6 WR, which is anything but a stereotypical kit zoom. Instead, it delivers superb levels of detail, with just a little softening visible in the extreme corners at the wide end. The key is to remember that you need to stop down more than you would on full frame to get sufficient depth of field, with apertures of f/11 to f/16 often being advisable.
About the only thing that doesn't work brilliantly is the 205MP pixel-shift mode. Each set of 16 raw files takes up to 900MB of space, which will fill up your SD cards rapidly. Also, the Pixel Shift Converter program isn't capable of scanning through a folder of images on your computer and identifying sets automatically; instead, you have to hunt them down and feed them into the software manually.
The converter program churns out massive DNGs up to 800MB in size, which in turn must be processed using a raw converter. At the time of testing, Adobe software doesn't allow you to apply its Fujifilm camera-matching profiles to these DNGs, so you're stuck with the generic colour and monochrome looks as start points.
Examining the resultant images close-up reveals that the pixel shift converter can't deal with any subject motion at all, giving ugly coloured artefacts. Even with static subjects such as architecture, it will often end up rendering strange grid-like artefacts in some areas, perhaps due to the light changing subtly between frames. As a result, it only really works satisfactorily for studio still-life work under completely controlled lighting. But when everything does come together, it's capable of producing excellent results.
Fujifilm GFX50S II: ISO and noise
At low ISO settings the GFX50S II gives superb images, with a no visible noise and impressive rendition of even the finest detail. It's only really at ISO 3200 that we see any degradation when examining images close-up onscreen. By ISO 12,800 quality is suffering from noise, although the camera's own processing does a better job of maintaining colour than Adobe Lightroom or Camera Raw. Beyond this, however, things go downhill fast, with colours fading and serious problems with noise. ISO 25,600 might sometimes be usable at a pinch, but I'd steer well clear of the top two extended settings.
Below are 100% crops taken from our standard test scene – click on any one of them to see the full-size image.
Fujifilm GFX50S II: Our Verdict
Before Fujifilm launched the original GFX 50S, digital medium format kit was bulky and expensive, and completely out of the question for most photographers. So it seems remarkable to be discussing the GFX50S II in the same breath as high-end full-frame models. But this is a camera that serious enthusiasts might now genuinely contemplate buying. It can seamlessly replace a full-frame DSLR kit, fitting into the same bags and sitting happily on the same tripods, while delivering fantastic image quality.
Of course, it might be tempting to dismiss the GFX50S II based on those areas where it lags its full-frame rivals, particularly with regards to continuous shooting, autofocus and video. But the reality is that not everybody needs to shoot at 10fps with eye-tracking AF, and some users' requirements are geared more towards the highest possible image quality. This is where the camera excels, with superb colour, detail, and dynamic range.
It's not just the image quality on offer that matters, either, but how readily you can take advantage of it. In particular, the effective in-body stabilisation and soft, discreet low-vibration shutter help you get the best results from that excellent sensor when shooting hand-held. Fujifilm's GF lenses are absolutely superb, too, although they're also large and expensive, which remains the system's biggest drawback; only two cost less than £1000. Then again, high-end full-frame optics aren't exactly cheap, either.
Ultimately, with its sub-£4000 price complete with an impressively fine lens, the GFX50S II comes the closest yet to bringing medium format digital to a mainstream audience. It's a truly impressive camera that's a pleasure to use and delivers superb images in both JPEG and raw. For photographers who prioritise image quality over shooting speed, it's a wonderful tool.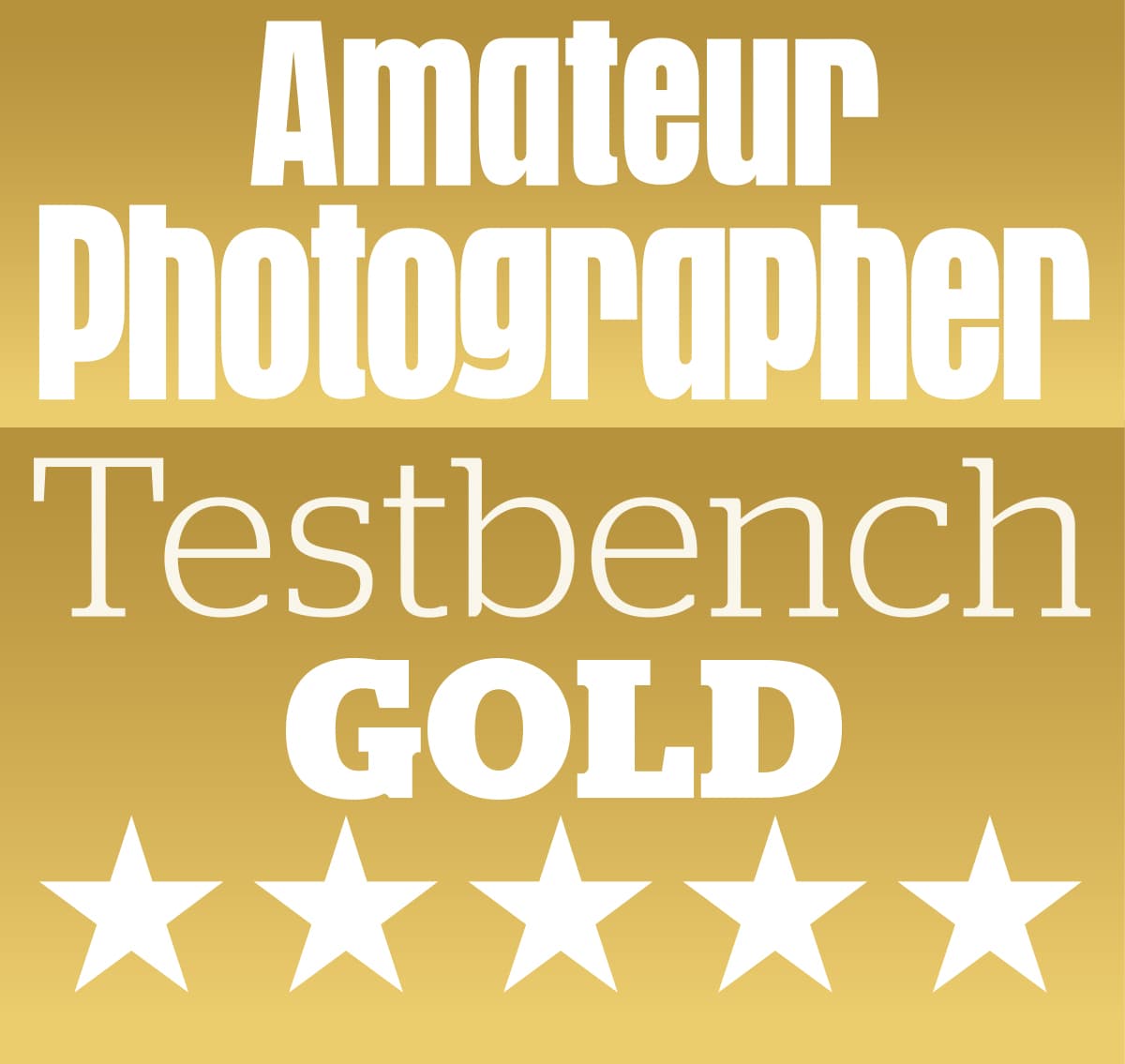 Fujifilm GFX50S II: Full specifications