Canon announced the RF 24mm F1.8 Macro IS STM alongside the RF 15-30mm F4.5-6.3 IS STM ultra-wide zoom in July last year. But it has more in common with the RF 35mm F1.8 Macro IS STM that was introduced with the company's first mirrorless full-frame camera, the Canon EOS R, back in September 2018.
It's attractively small and light for a full-frame lens, has a large maximum aperture and offers a wider view than the older 35mm optic, along with impressively close focusing – all of which could appeal for landscape, travel and street photography. At £720, it costs £190 more than its 35mm sibling.
Canon's close-focusing wide-angle prime looks great on paper. Angela Nicholson investigates if it delivers on this promise.
Canon RF 24mm F1.8 Features
Like its 35mm f/1.8 counterpart, the RF 24mm F1.8 Macro IS STM is constructed from 11 elements arranged in 9 groups. Amongst those elements there's one PMo (plastic-moulded) aspherical element and one UD (ultra-low dispersion) element, both designed to reduce distortion and aberrations. In addition, Canon's Super Spectra Coating is applied to reduce flare and ghosting.
To keep the size of the lens down, Canon has used a gear type STM (stepper motor) for the autofocus system, which should also ensure fast, quiet focusing. The lens can focus on subjects just 14cm from the sensor and when it does so, the subject is reproduced at half its natural size on the sensor.
Technically, that means the 24mm f/1.8 isn't a 'true' macro lens. But it focuses much closer than the average 24mm prime, making it very versatile as it can capture wide vistas of scenery or small details at close range.
As indicated by the 'IS' in its name, the lens features optical image stabilisation. Canon claims this will allow you to shoot hand-held at shutter speeds five stops slower than would otherwise be possible without seeing blur from camera shake. It's worth noting, though, that image stabilisation is always less effective at macro distances.
Canon RF 24mm F1.8 Build and handling
Although it has a metal mounting plate and feels pretty well made, the lens barrel is mainly constructed from plastic. It's also not weather sealed. Both these points help to keep the weight down to just 270g, making it barely noticeably on a camera like the Canon EOS R5. The filter thread is also just 52mm, helping to keep the cost of filters down – although if you have a selection of 77mm filters, you're unlikely to want to mount them a via a step-up ring (or three).
There are two rings around the barrel, including a narrow customisable control ring that sits just behind the front element. This enables key settings such as the AF method, shutter speed, aperture, exposure compensation or ISO value to be changed via the lens. Its movement feels good, neither too firm or loose. I tended to use it to adjust the aperture or the exposure compensation, depending upon my subject.
The second ring is the slim manual focus control. Placed roughly at the mid-point of the lens, it's the natural resting point for your fingers when you support the camera with your left hand. Again, this ring has a nice action, and as usual it operates by wire with no hard stops at either end of the focus range. The only focus scale is a digital one that's visible in the viewfinder or on the screen.
Although the autofocusing system is very reliable, it's nice that the focus can be adjusted manually even when the AF system is engaged. That's especially useful with close subjects when you might want to make a very small adjustment in the focus position.
Canon RF 24mm F1.8 Autofocus
I tested the RF 24mm F1.8 Macro IS STM on the Canon EOS R5, which has an excellent phase detection autofocus system. Paired with the lens's large maximum aperture, it delivered an assured focusing performance. Even in low light conditions the subject is rendered sharp very quickly with little sign of hunting. It even copes well when the subject is close to the nearest focusing distance, which is handy given its 'macro' aspirations.
The focusing is also very quiet, which is good news for anyone wishing to use the lens for shooting video. However, there's a slight shift in the framing when the focus distance changes significantly, with the angle of view narrowing a little as the subject gets closer. This focus breathing isn't dramatic, but it could be noticeable in a video and may causes issues for anyone wishing to focus stack across a wide focus depth.
Canon RF 24mm F1.8 Image quality
With its focal length of 24mm and a maximum aperture of f/1.8, you'd expect to see vignetting at the wider aperture settings, along with some barrel distortion. And that's certainly the case if you decide to turn off the automatic correction profiles when you process the raw files. However, with the profiles applied, any bowing of straight lines is corrected and most of the vignetting is removed.
In the absence of a correction profile, the corners look very dark in images shot at the widest aperture settings and it doesn't become negligible until around f/5.6. With the profile applied, however, the vignetting is much subtler at f/1.8 and it's effectively gone by f/2.8.
Images from the Canon RF 24mm F1.8 Macro IS STM look very sharp at the centre, but if you check the corners at 100% on screen, you'll see fairly obvious softening at the wider apertures. Fortunately, it's only in the very far corners and it's not really apparent in images that are sized to fill a 27-inch screen, so it's likely to go unnoticed in most A3 prints.
The corner sharpness is much better by f/2.8 and by f/4 it's very good. There's a suggestion of softening caused by diffraction at f/16 and it's more obvious by f/22, so I'd be inclined to make f/16 the minimum aperture I would use. Fortunately, the extensive depth-of-field achieved at f/16 should be more than enough on most occasions.
Lateral chromatic aberration, or coloured fringing along high contrast edges towards the corners of the image, is another optical flaw that can be removed by image processing. Again, there's an automatic profile to remove it from images shot using this lens. Turning this off in Adobe Camera Raw revealed the odd minor instance of chromatic aberration in a few of my images, but it's not a major issue and, as I've mentioned, it's easily dealt with.
Flare is one of the optical problems that can't dealt with automatically, and it can be very tricky to remove it manually in post-capture processing. This makes it all the more annoying that Canon doesn't include a lens hood in the box. Instead, you have to buy one as an optional extra and at £49, the matched Canon EW-65B doesn't come cheap. Fortunately, flare isn't a major issue, but you will see areas of reduced contrast and hotspots if you shoot into the sun.
Canon claims that the lens's optical stabilisation delivers up to 5 stops of camera shake compensation, rising to 6.5-stops when it's paired with the in-body IS in a camera such as the EOS R5. The actual figure will vary from person to person and with the shooting conditions, but I found I got around 40% of my handheld images sharp when I used a shutter speed of 0.6 second, which equates to a compensation of around 4 stops.
Canon RF 24mm F1.8 Verdict
Lots of photographers favour a 35mm lens as an everyday 'walkabout' lens, but I prefer something a little wider. The Canon RF 24mm F1.8 Macro IS STM makes a very attractive choice because it's small and light at just 270g, and can focus as close as 14cm from the subject. This means you can capture both sweeping landscapes and little details.
It also means you can get in close to a small subject so it's at half life-size, and capture it in context with its surroundings, in contrast to a conventional short-telephoto macro lens. The large maximum aperture enables you to blur the background and isolate your subject, or you can close down to capture a bit more depth. You also get a dedicated control ring and an excellent AF system with the option to adjust the focus manually should you need to.
In addition, the lens is impressively sharp even wide open and, aided by the automatic profile corrections, it delivers high-quality images without distortion and minimal vignetting and chromatic aberration. The only disappointments are the lack of the lens hood in the box and the fact it's not weather sealed.
The price seems a little on the high side, especially when you add the optional lens hood, but the RF 24mm F1.8 Macro IS STM has the potential to be a real favourite optic for a day out with your camera.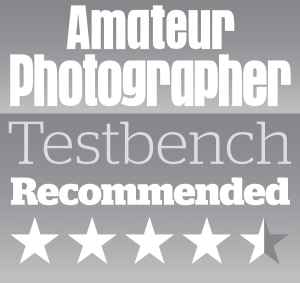 ---
Related articles:
Best full frame mirrorless cameras in 2023
Canon EOS R8 review: hands-on first look
Canon releases entry-level EOS R50
---