The Canon RF 24-50mm F4.5-6.3 IS STM came out at the same time as the Canon EOS R8, designed as a super-compact kit lens for that camera but also sold separately. It's classified by Canon as a 'beginner' lens, so it could also be a good match for the Canon EOS RP. At $299 / £359, it's the cheapest zoom in the RF line-up.
Canon RF 24-50mm F4.5-6.3 at a glance:
$299 / £359
2x 24-50mm zoom range
f/4.5-6.3 maximum aperture
Retracting mechanism for compactness
4.5-stop IS
Only 58mm long and 210g
However, it's not the only affordable kit lens option for full-frame Canon mirrorless cameras. There's also the very competent Canon RF 24-105mm F4-7.1 IS STM lens, which is an enthusiast-orientated lens that's both cheaper and a lot lighter than Canon's L-series RF 24-105mm f/4.
The Canon RF 24-50mm F4.5-6.3 IS STM is particularly interesting, though, for its ultra-compact size and lightweight, especially at a time when full-frame mirrorless lenses seem to be getting bigger and heavier. It follows the same idea as the Nikon Z 24-50mm f/4-6.3 and Sony FE 28-60mm F4-5.6 lenses, which sacrifice zoom range and maximum aperture for a compactness not normally found in full-frame camera kit lenses.
Features of the Canon RF 24-50mm F4.5-6.3 lens
We're used to standard zooms or 'kit' lenses having a zoom range of at least 3x and often longer. The Canon RF F24-50mm F4.5-6.3 IS STM goes in the opposite direction, shrinking the zoom range to little more than 2x. However, with a focal length of 24mm at the wide-angle end of the range and 50mm at the other, it's still a pretty versatile optic.
The other compromise needed to make a lens this small is the maximum aperture, which is f/4.5 at 24mm and f/6.3 at 50mm. That is quite limiting, and means that you'll probably end up using slower shutter speeds or higher ISO settings in low light. It also reduces the usefulness of the lens aperture for exposure or depth-of-field control.
Low light shooting should be aided, however, by this lens's 4.5-stop IS system, which increases to a maximum of 7 stops of combined IS with a stabilised camera body. That's the official rating, though as our own tests show, you might not always achieve that.
Other features include Canon's STM autofocus mechanism, which the company claims offers near-silent autofocus, plus the ability to focus manually using the control ring on the front of the lens. This can also be customised to control exposure compensation, shutter speed, aperture, ISO, white balance and more, either directly or while half-pressing the shutter release.
Canon RF 24-50mm F4.5-6.3: Build and handling
For a full frame standard zoom, the Canon RF 24-50mm F4.5-6.3 IS STM is impressively small and light. You do have to remember to turn the zoom ring right past its 'parked' position to extend it for use. There are no buttons to press as it's just a simple click detent. It feels like a plastic mechanism rather than a metal one, but worked fine all through my testing and shows no signs of loosening or sloppiness.
This lens also uses a plastic mounting plate rather than a metal one, and this has a lighter almost friction-free feel as you attach it to the camera body.
Once the lens is extended for use, the zoom ring has a light and reasonably smooth action. The short zoom range means that this zoom ring and extending inner lens barrel don't have far to travel anyway.
The front focus/control ring has a very smooth, fluid feel with just the right amount of damping. It's very easy to turn inadvertently while handling the camera, though, so the custom functions work best if you enable them only for when the shutter release is half-pressed in the camera customisation settings.The AF/Control/MF switch on the side of the lens barrel is a little small and fiddly to use, but unless you're constantly swapping from auto to manual focus, it's probably better this way than having a switch that's too easy to move by accident.
This is a very quick and easy lens to use, thanks to the very short zoom throw. It doesn't do much in terms of zoom range, but it does what it does in such a straightforward way that it's practically effortless. The only annoyance is the constant reminder that you need to extend the lens for shooting.
Canon RF 24-50mm F4.5-6.3: Autofocus
Canon says the RF 24-50mm F4.5-6.3 IS's STM autofocus is near-silent, and it's right. Even if you listen very carefully, it's almost impossible to hear the motor in single-shot mode. But it does become audible in continuous (Servo) AF mode, especially if you're using subject recognition and tracking. It's still very quiet, though, and unlikely to be audible in video.
Near-to-far focus shifts for stills photography are very fast and smooth, with no hesitation or hunting. Focus shifts in video are just as smooth but appear somewhat slower, though a lot will depend on how you have your camera's AF areas and tracking set up.
The 0.3-0.35m minimum focus distance is pretty typical for a standard/kit zoom and makes it possible to fill the frame with objects a few inches high. However the restricted zoom range means the close-up trick of using the longest zoom setting to give the highest magnification and an uncluttered background is less effective.
Canon RF 24-50mm F4.5-6.3: Performance
The Canon RF 24-50mm F4.5-6.3 IS STM performs surprisingly well. It's a pretty cheap lens, and feels it, but if you're expecting the images to reflect that, you're in for a surprise. This lens relies on a common practice these days, that of combining optical corrections (this lens has two high-precision moulded aspherical elements) and digital distortion corrections.
In normal use you won't be aware of any of this. Canon cameras will apply digital corrections automatically to in-camera JPEGs, and if you shoot raw then most software, including Canon Digital Photo Professional and Adobe Lightroom (and some others) will automatically apply a lens correction profile.
The result of this combined optical/digital correction approach is aberration-free images with unexpectedly good edge-to-edge sharpness. It's certainly unexpected in a cheap, retracting lens design like this.
The only time you'll see how hard the digital corrections are working is if you open a raw file in software that doesn't have a matching profile. At the time of writing, Capture One (for example) does not have a profile for this lens, and the result is that images shot at 24mm have an almost fisheye-like distortion effect and have such extreme vignetting that the image corners are black.
Otherwise, if you shoot JPEGs, or shoot raw files and use Lightroom, you've nothing to worry about. You won't see what the corrections are doing, but you will see a remarkable level of image quality from such a low-cost lens.
The image stabilisation is less impressive. Canon claims a 4.5-stop advantage, but I couldn't get close to that. With repeated handheld tests with the IS enabled and disabled, I found I got at best a 2-stop advantage at 24mm and 50mm. Beyond that, the IS does reduce blur but does not guarantee full sharpness. The IS performance is disappointing, but there's often a considerable gap between claimed image stabilisation figures and real-world results.
Canon RF 24-50mm F4.5-6.3: Our Verdict
The Canon RF 24-50mm F4.5-6.3 IS STM has a couple of key characteristics that could instantly rule it out for many photographers. The 2x zoom range is one, and means that you effectively lose any kind of short telephoto capability, or longer 'portrait' focal lengths and perspectives. The other is the very small maximum aperture, which will place more emphasis on the in-built image stabiliser or force you into higher ISO settings in low light.
The in-built IS is certainly worth having and makes a visible difference – just not as much as Canon's claimed 4.5 stop advantage might lead you to hope. The STM autofocus, though, is very impressive, with fast and smooth focus transitions for stills and equally smooth transitions in video – thought the autofocus becomes more audible when tracking is enabled.
The short zoom range and restricted maximum aperture are easier to adapt to than you might think in actual everyday use, and the key winning feature for this lens is its lightweight and compact, retracting design. For full-frame Canon RF camera owners, there is no other lens like this, unless you're happy to use primes. Yes, it's cheap. Yes, it's limited. But it turns your camera into a portable, easy-to-pack go-anywhere outfit.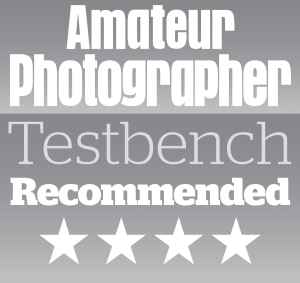 ---
Related articles:
---
Follow AP on Facebook, Twitter, Instagram, YouTube and TikTok.