The Essential Film Holder Kit, which received our Gold Test award last August, is about to reach its 10,000 sales milestone. The kit, described by our chief tester Andy Westlake as "an elegant and affordable holder for digitising film," sells for £90.
The idea came about after Andrew Clifforth (below), an electronics engineer and corporate executive by background, tired of the variable results he was getting with a flatbed scanner.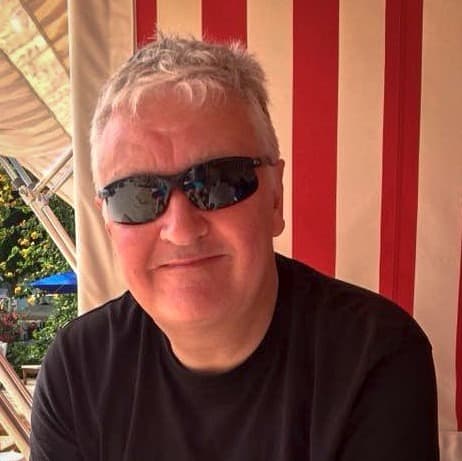 "I am very much into photography and I just wanted an easy way to digitise film negatives," he explains.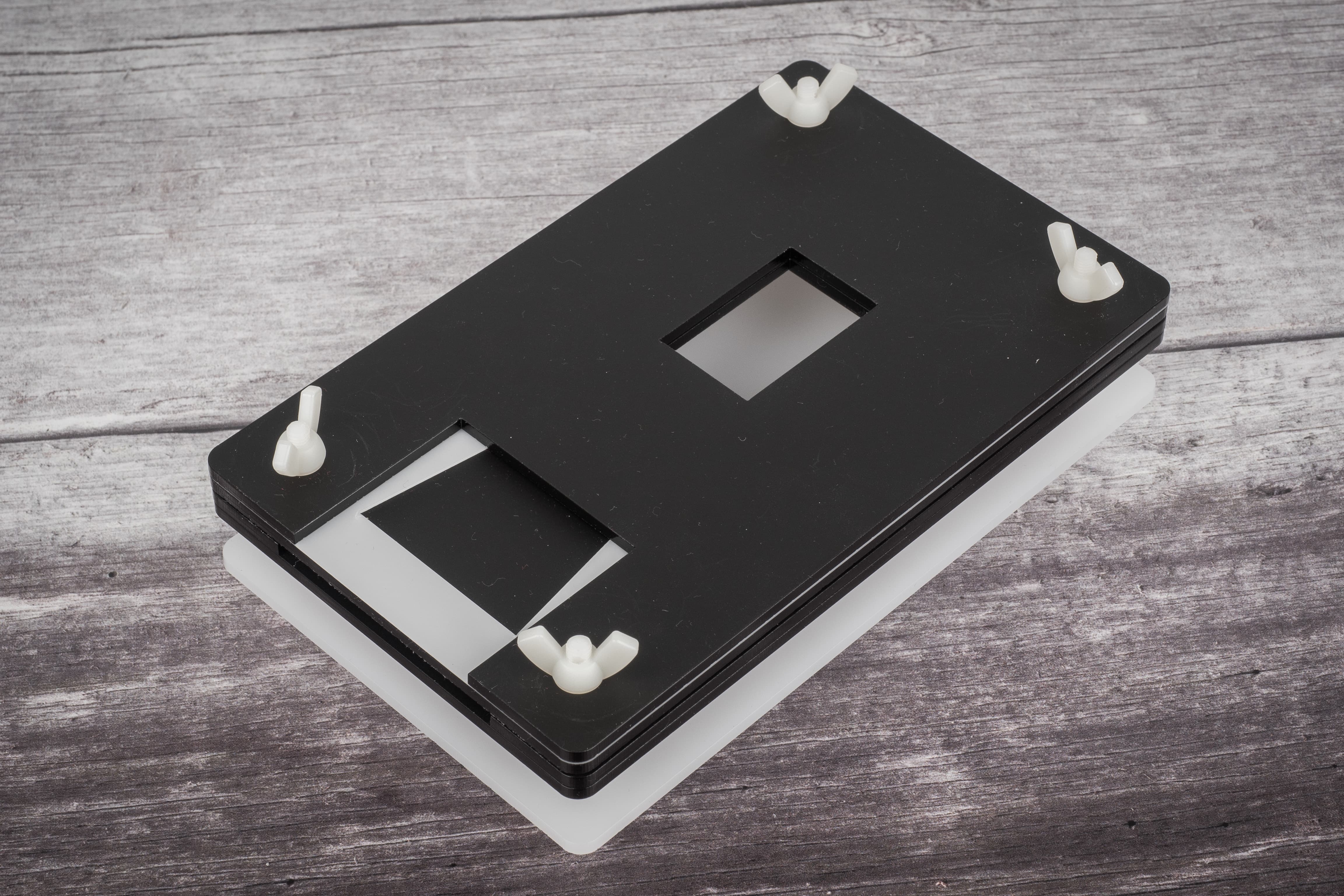 A negative experience with scanners
"I found my flatbed scanner frustrating, as the results were fairly random. I did some research and found out you could digitise negatives with a digital camera and the rest followed on from there. At the time, an exquisitely made Negative Supply film carrier, which supported 35mm and 120mm format film, would have cost about £1400 in total, which I thought was somewhat expensive for the task of keeping negatives perfectly flat."
The first lockdown gave Andrew the opportunity to work on the project and he came up with the Essential Film Holder. "When it launched in March 2020 I told my father in law I'd be happy if it sold 50 units… now we are about to ship our 10,000th unit!"
Kickstarter nein danke
Andrew financed the project himself, rather than turning to crowdfunding.
"Most of the investment was my knowledge. I considered Kickstarter, but the success rate of general Kickstarter projects has been variable; indeed, some I have invested in have been a disaster, and I lost money. Or, the projects have been massively delayed owing to the inexperience of the originators.
My background is in volume electronics – I reckon there about 80 million products out there in the wild with my name associated with them. Everything from traffic light systems to home broadband technology and set-top boxes. So handling the design and supply of the Essential Film Holder was not a major challenge."
He also reckons the product pretty much sold itself at the beginning.
"In terms of marketing. I didn't do much apart from figuring out what I would personally want as a film photographer in the digital world, and things progressed from there.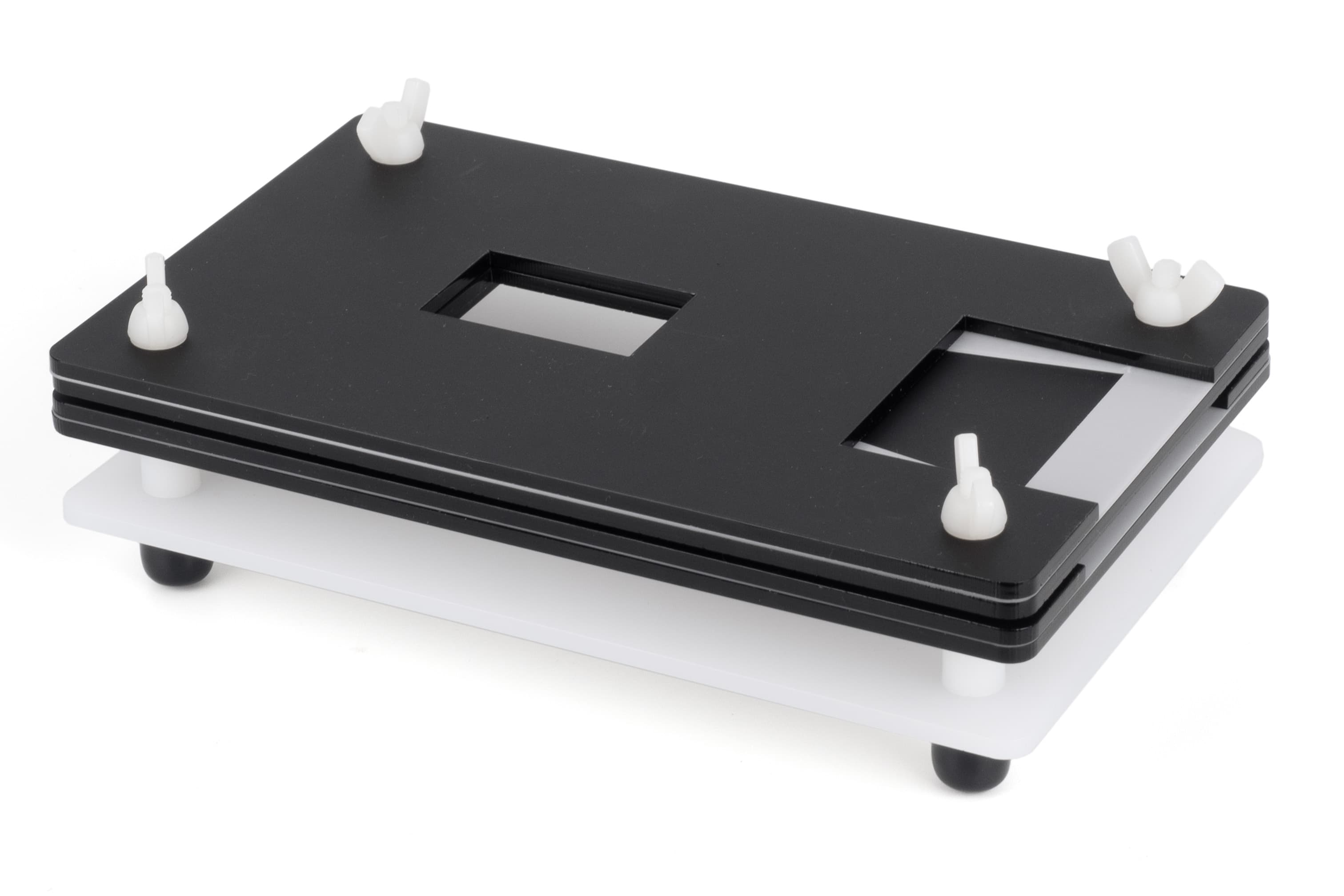 Further upgrades planned
The first 50 units sold quickly through social media promotion, particularly as the main alternatives were very expensive in comparison.
Having shipped to nearly 50 countries worldwide, the explosive growth in sales of the Essential Film Holder reinforces the fact that there is still massive enthusiasm for film photography, Andrew reckons.
"It's still just me and my partner, Alison, handling everything," he added. "We source parts only from within the UK, then we hand-assemble and fully film-test every single unit. The soon-to-be released 4 x 5 film masks are probably the largest I'll release with the current Essential Film Holder concept.
I want to retain the Essential Film Holder as the 'go-to' mainstream product rather than moving into highly specialised and niche markets such as true Large Format. However, if there is enough demand, who knows."
---
Win an Essential Film Holder
We have three Essential Film Holders up for grabs. Simply click below to enter – we are also asking a few questions to find out more about your interest in film photography so we can ensure AP continues to meet your needs.
---