Sigma has announced a fast new wide-angle prime for L-Mount and Sony E-mount, the 14mm F1.4 DG DN | Art – it's the world's first 14mm F1.4 aperture lens for mirrorless cameras, excluding fisheye lenses, and should appeal to fans of night shooting and astrophotography. 
According to the company, the Sigma 14mm F1.4 DG DN | Art has been designed from the ground up for wide-angle applications; not only star shooting, but also landscapes, weddings and interiors.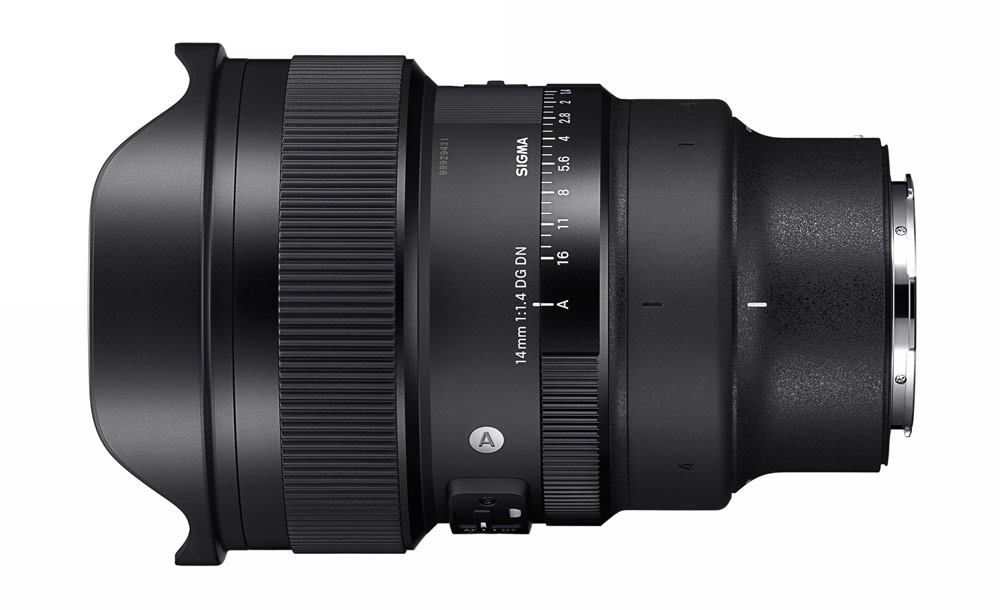 ---
Sigma 14mm F1.4 DG DN | Art – key features
Wide aperture
The F1.4 aperture is two thirds of a stop brighter than its predecessor, the Sigma 14mm F1.8 DG HSM | Art for DSLRs, which means it allows 58% more light on to the camera's sensor, according to the company. This makes it suitable for photographing the night sky, as well as for using hand-held in low light or dark environments.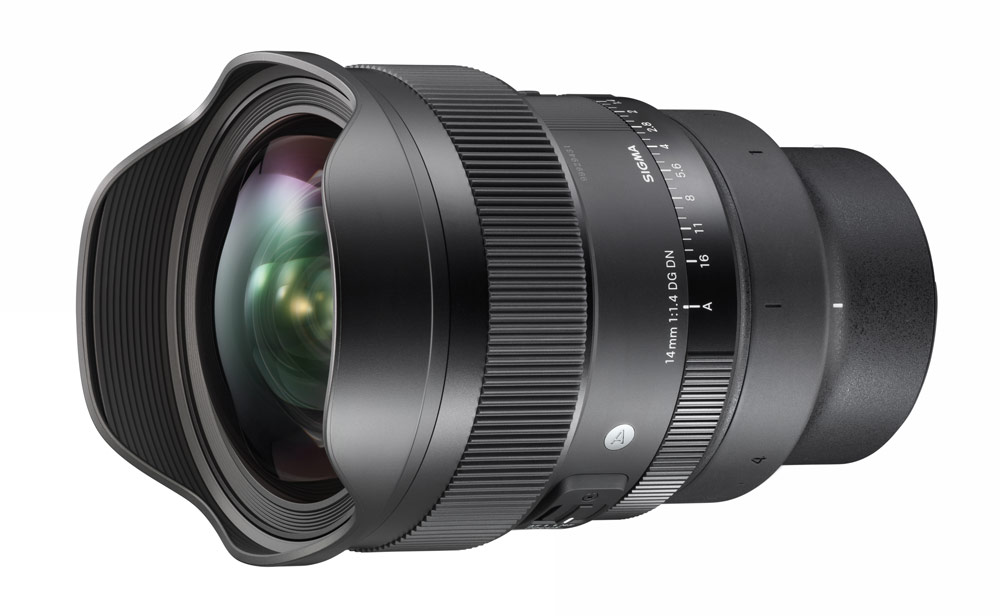 Astrophotography slant
The Sigma 14mm F1.4 DG DN | Art includes 19 elements, 15 groups (1 SLD, 3 FLD and 4 aspherical elements). With an emphasis on optical quality at infinity focus, Sigma claims it has well-controlled optical aberrations and sagittal coma flare, which ensures that stars and other bright points of light remain sharp and round at all apertures and across the entire frame.
The lens uses in-camera optical aberration control profiles to help correct for any distortion or vignetting, whereas optical issues that are more difficult to improve digitally, such as corner softness and chromatic aberration, are eliminated by the lens's optical design, it is claimed. Using optical aberration control selectively in this way helps to keep the size and weight of the lens down (it weighs 1170g).
Aperture ring and Lens Heater Retainer
Built in to the barrel of the is Sigma14mm F1.4 DG DN | Art is an aperture ring, which can be set to auto for aperture control on the camera. The ring can also be de-clicked if preferred, or locked in place so that it's not accidentally knocked. At the front of the barrel is a Lens Heater Retainer, which was a feature introduced on the Sigma 20mm F1.4 DG DN | Art. This helps hold a heat strip in place when shooting out in the cold, in order to prevent condensation build-up on the front element.
The Sigma14mm F1.4 DG DN | Art also features a rear filter holder that allows sheet-type filters to be attached. Soft type filters are preferred by astrophotographers as they make stars appear softer, larger and brighter. Other types of sheet-type filter can also be used.
A new front lens cap (below) has been designed with these types of filters in mind. Two filter slots are provided to store pre-cut sheet-type filters, allowing them to be carried with the lens. The new front cap also features a secure lock mechanism to prevent the cap from falling off.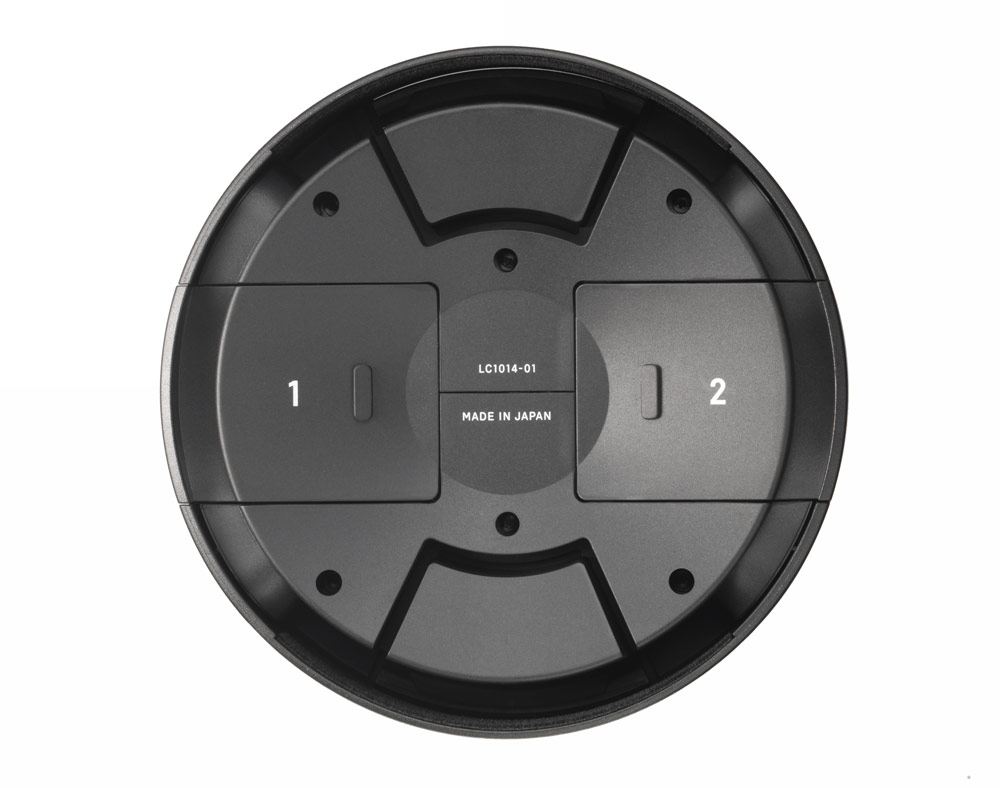 Focussing with the Sigma14mm F1.4 DG DN | Art
A manual focus lock (MFL) switch can be found on the side of the lens barrel, to enable astrophotographers to find infinity then switch the MFL switch to Lock, which disables the focus ring. This means that even if the ring is knocked the focus will remain at infinity. The lens also has a TS-141 Tripod Socket, which ensures a more balanced set-up closer to the centre of gravity when mounted on a tripod.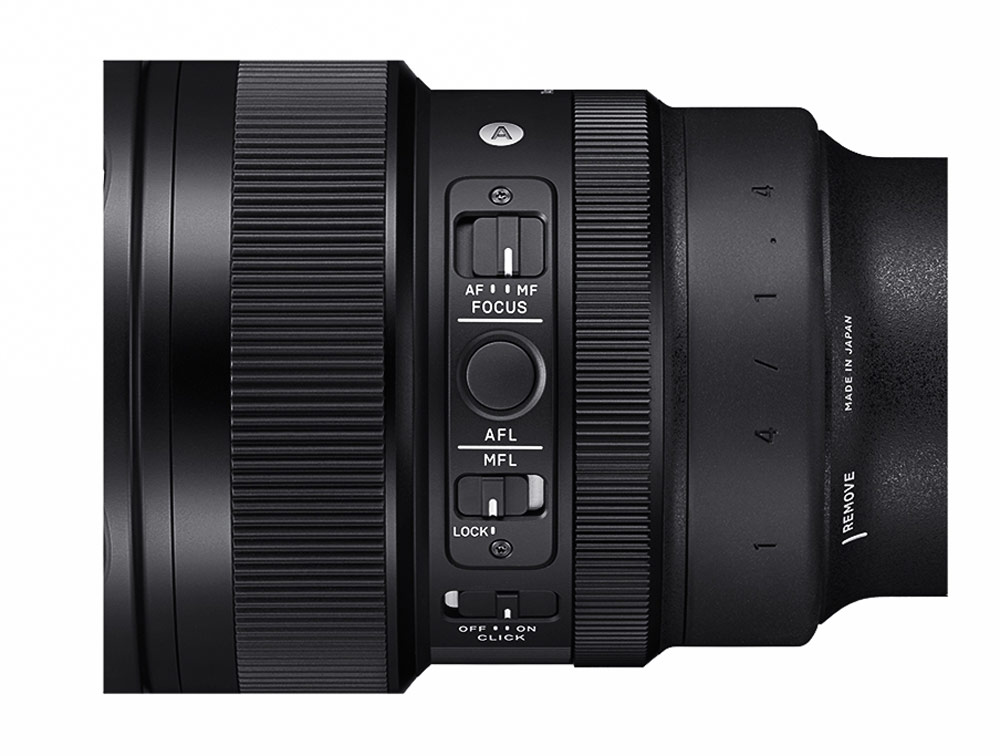 The Sigma 14mm F1.4 DG DN | Art is fitted with the High-response Linear Actuator (HLA) motor, which delivers faster, smoother, quieter and more accurate focusing than a stepping motor, according to the company. 'This is only the third Sigma lens to be designed with this technology, ensuring very responsive focusing in all shooting situations.'
An AFL button is included on the lens barrel, which can be customised depending on the camera and system.
---
Other specifications of the Sigma 14mm F1.4 DG DN | Art
Angle-of-view: 114.2°
Number of diaphragm blades: 11 (rounded diaphragm)
Minimum aperture: F16
Minimum focusing distance: 30cm
Maximum magnification ratio: 1:11.9
Dimensions (max diameter x length): 101.4 × 149.9mm
Weight: 1170g
Supplied accessories: Case, Cover Lens Cap LC1014-01, Rear Cap LCR II, Tripod Socket TS-141, Protective Cover PT-41, Guide Plate GP-11
The Sigma14mm F1.4 DG DN | Art goes onsale on the 23rd June 2023 and will cost $1599 / £1399
You can watch a YouTube video about the new lens, presented by Sigma CEO Kazuto Yamaki, at 1pm BST today.
---
Further reading
Best Sony E-mount lenses
Best cameras for astrophotography
Improve your night photography
How to photograph the moon
How to photograph star trails