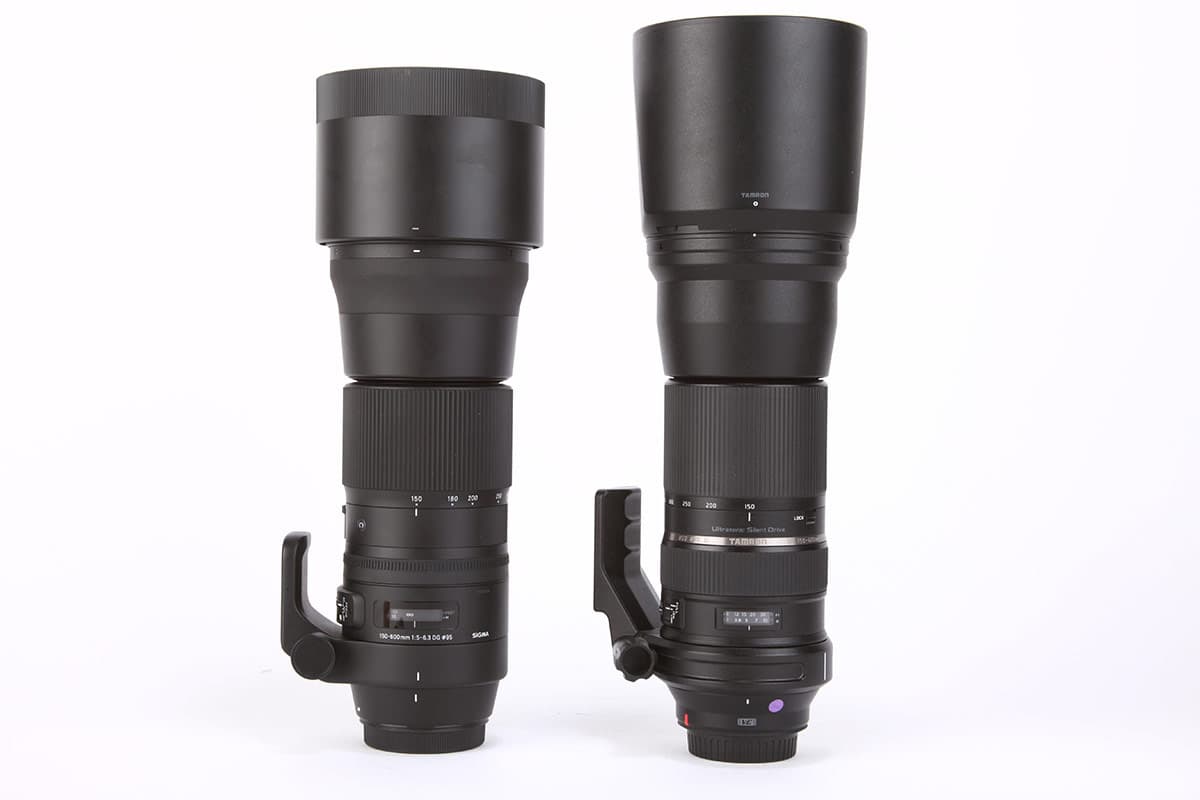 If you're looking to buy a 150-600mm telephoto zoom, you could be forgiven for being a little unsure as to your choice. There are currently some very competitive lenses in that exact market, courtesy of some one-upmanship between Tamron and Sigma.
With a budget of £900 you can pick up either the Tamron 150-600mm f5-6.3 SP Di VC USD or the Sigma 150-600mm f5-6.3 C DG OS HSM. The 'C' stands for 'Contemporary', denoting Sigma's relatively cheaper line of lenses. A more sophisticated 'S' or 'Sport' version is available for around £1500, which promises better image quality – see here for our field test.
Not only are these lenses similarly priced but they also share a number of other characteristics – they obviously carry same zoom and aperture ranges, but also weigh roughly the same (around 1,900g apiece) and both contain ultrasonic-type autofocus motor and optical stabilisation systems.
There are, however, a number of key differences that could affect which one of these lenses is right for you. We've rounded up the main different features between theses two lenses to which one, on the surface, looks like the better buy.
Tamron vs Sigma 150-600mm – The Key Features
1. Manual focus ring
One of our favourite aspects of the Tamron lens' controls is its large, thick manual focusing ring, which is easy to grip and makes the lens easy to operate By contrast, the Sigma's manual focusing ring is smaller, thinner, and a little on the fiddly side.
2. Focus distance limiter
Both lenses feature a focus distance limiter, however on the Sigma you've got an extra option to play with as it features both 10m to infinity and 2.8-10m settings. The Tamron only has a focus distance limiter of 15m-infinity.
3. Customisation
Comparing the controls of the two lenses side by side, you may notice an additional switch on the Sigma model. This controls attachment of the Sigma USB dock, an optional accessory that allows for customisation and calibration of auto and manual focus – Sigma boasts 16 levels of customisation for zoom lenses. It also allows the user to quickly download firmware updates.
Bear in mind this will cost you an extra £40 or so, on top of the £900 you already laid down.
4. Additional collar
One thoughtful touch on the Sigma model that's missing from the Tamron – when the tripod collar is removed, an additional rubber collar can then be placed on the lens for extra protection. Pleasingly, Sigma have also made sure the extra collar fits with the style and look of the lens.
5. Lock mechanism
It's always useful to have a lock mechanism to prevent zoom creep, and both Tamron and Sigma have put one in place. The Sigma version, however, is a good deal more sophisticated – while the Tamron lens only locks at its widest setting of 150mm, the Sigma can lock at several focal settings, and also boasts a nice feature where it can be unlocked with a sharp twist. This is useful for shots that need quick reactions.
6. Tripod collar
One aspect of the Tamron lens that we really liked was its tripod collar – it's solid, fits well in the hand and is  easy to carry the lens with. The tripod collar on the Sigma is disappointingly smaller and generally harder to grip.
7. Optical Image Stabilisation
Both lenses feature their own version of stabilisation technology – Tamron's VC (Vibration Compensation) and Sigma's OS (Optical Stabilisation). However, while the Tamron's can only be switched on and off, the Sigma version has two separate settings – 1 and 2. OS 1 is the standard version that corrects for all lens movement, but OS 2 corrects only for shakes on the vertical axis. The use for this is in handheld panning – if you want to track a fast-moving subject like a car or a sprinter, OS 2 will correct for up/down movement but allow you to sweep cleanly along.
Conclusion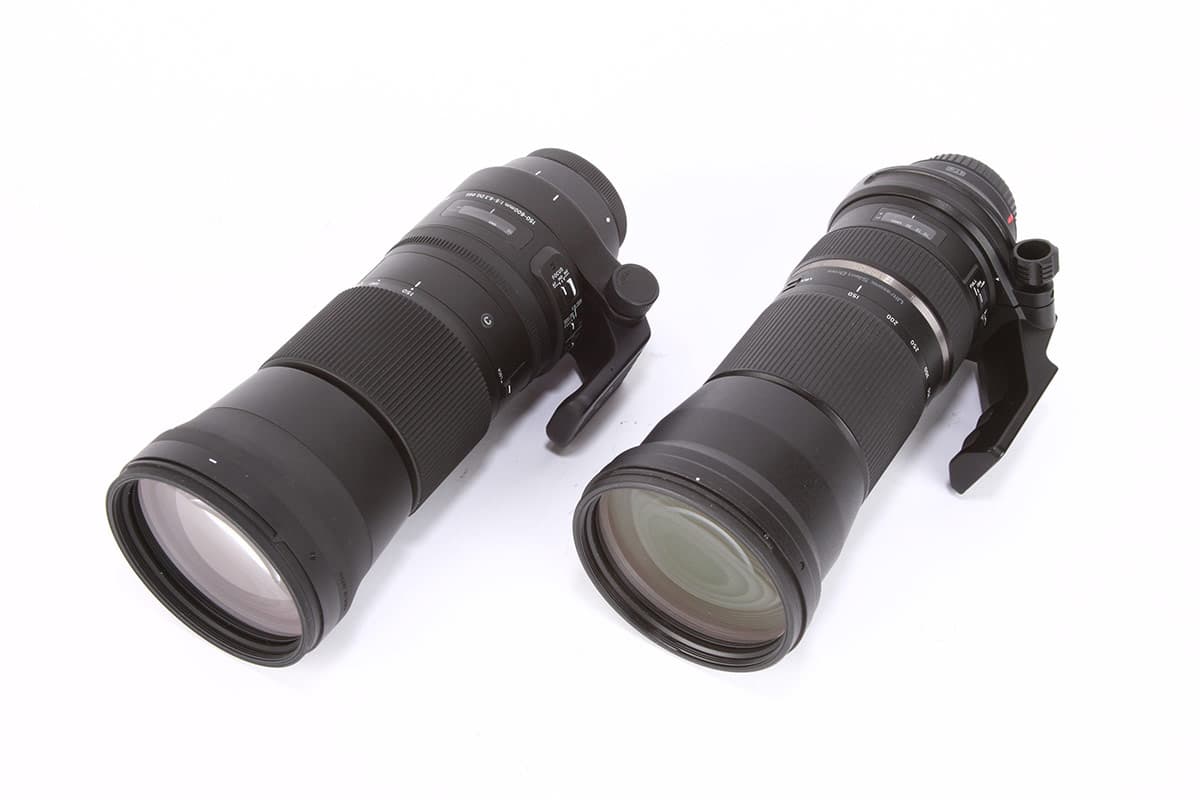 While both lenses have been well-engineered and are a treat to use (though not to lift up for long), the Sigma generally outpaces the Tamron in terms of features. That's not to say that the Tamron doesn't have a few innovative touches, and some may prefer its design with the thick focusing ring and hefty tripod collar, but the Sigma is overall a more versatile lens.
You may not want to make a decision just yet however, as we plan to put these two lenses up against each other in a head-to-head test revealing how each one performs optically. Watch this space!