Sometimes, a neat compact camera with a decent zoom is all you'll want to carry around for travel photography, rather than large, heavy DSLR or mirrorless combination. Will Cheung finds the best used buys
Many keen photographers will travel with a DSLR or mirrorless camera plus a couple of lenses and when it's not practical to have versatile kit to hand, many will turn to the camera phone. However, while smartphones are incredible devices there's something much more satisfying about using a 'proper' camera and that's where compacts come into play.
Largely thanks to the almost universal popularity of camera phones, there are fewer compacts to choose from and new models tend to be niche products targeted at specific types of user. However, there are many excellent options in the pre-owned market. Even those from a few years ago are powerhouses of imaging tech that make shooting unforgettable images an absolute breeze.
Why consider a travel zoom camera?
You don't have to worry about focusing, exposure or white balance because it's all automated – freeing you to concentrate on the subject. Of course, as with any imaging tool, a compact might not get every shot spot-on, so you have to lend a helping hand, but these cameras are equipped with overrides and manual control to deal with awkward situations. Plus, there's usually a flash built-in for shooting convenience and creative picture settings and art filters when you want to express yourself.
Opting for a zoom lens compact makes sense from the perspective of versatility and there is massive potential in the pre-owned market, although you might have to shop around for a sample in very good condition. Generally, the shorter the zoom range the more compact the camera, while a broader range has more potential but at the price of extra bulk.
How much zoom power you want is your call but a 35mm equivalent range of 24mm wide to 70mm telephoto would suit most situations, from general scenes and groups to portraits and detail shots. In this guide, we have highlighted six models with relatively short zoom ranges.
If you are tempted to go for a more powerful lens range, check out our guide to the Best Used Bridge Cameras
We've also got a guide to the best cameras under $500 / £500 here
Read on for our guide to the best used travel zoom compacts.
---
Canon PowerShot G5 X Mark II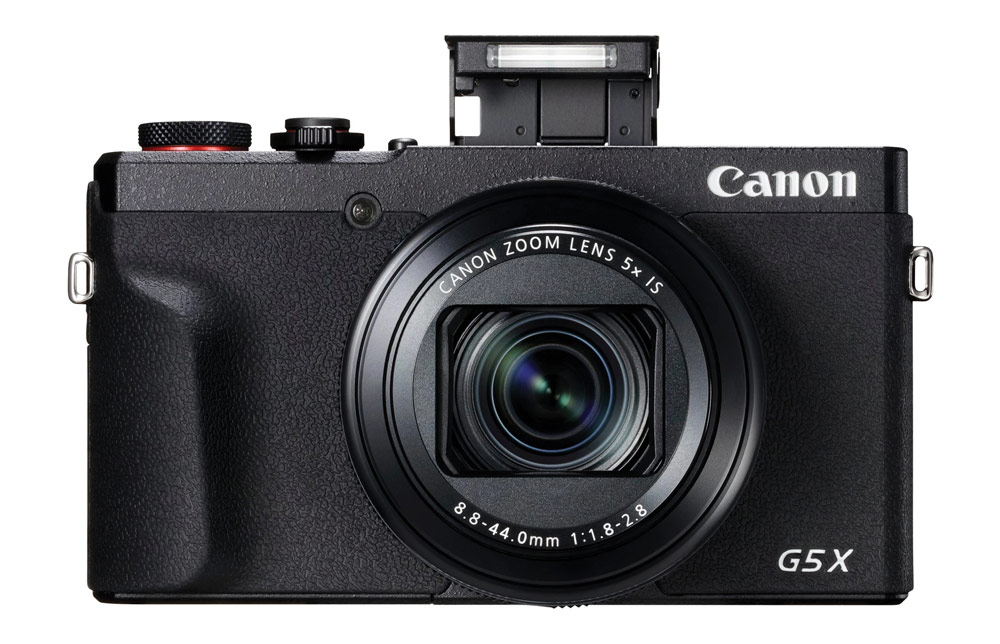 At a glance
5x zoom
20.1MP resolution
ISO 125-12,800
7.5cm touchscreen
Typical used price: $850 / £700
The Canon PowerShot G5 X Mark II is a premium-quality zoom compact with an awesome raft of features and comes in a sleek profile body form, very different from its angular predecessor. It features a stacked 1.0in sensor giving a 20.1MP resolution and this combines with Canon's renowned DIGIC 8 image processor for sparkling, colour-rich and low-noise pictures in all sorts of lighting.
Its 5x zoom lens gives a 35mm equivalent range of 24mm to 120mm and features 5 advanced glass elements for leading-edge optical performance. A 5-axis lens shift stabiliser claims a 4-stop benefit.
The G5 X Mark II has benefited from some of the advanced technology featured in Canon's more high-end cameras. In autofocusing, for example, it has 31 AF points with the option of single point, face detect and touch AF with face and object detect and tracking. Buy new and the PowerShot G5 X Mark II has a street price of around $899 / £870 but buy used and you can make a significant saving.
Read our original review of the Canon PowerShot G5 X Mark II
---
Leica D-Lux (Typ 109)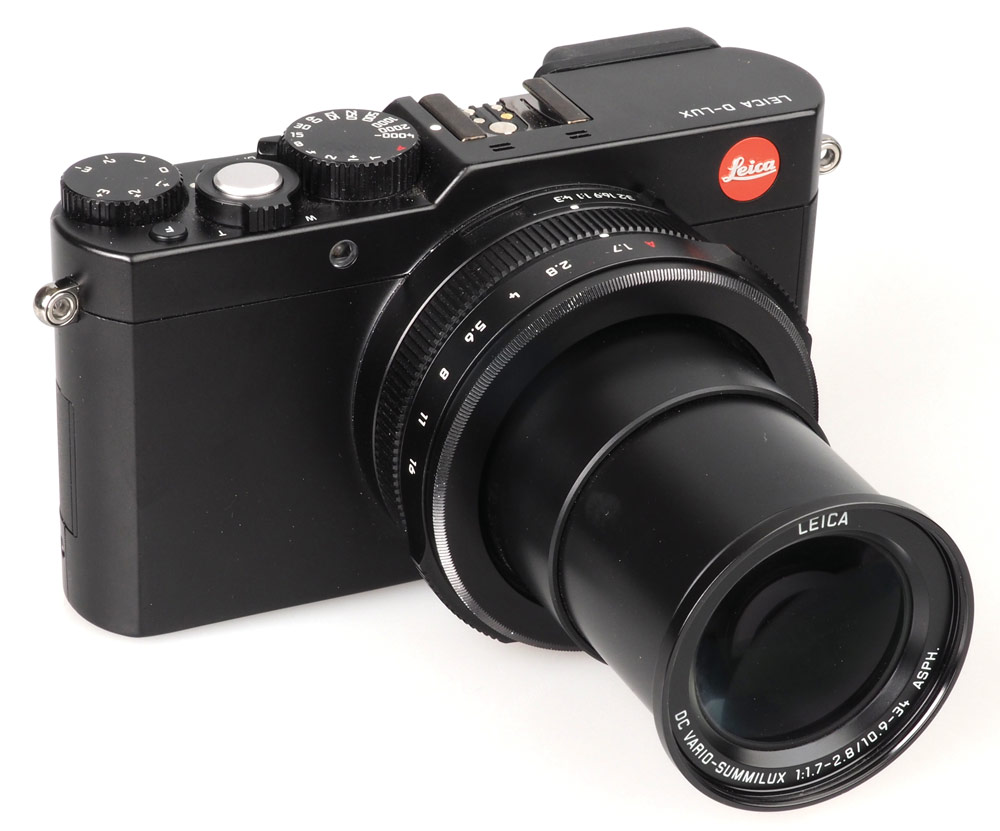 At a glance
2.9x optical zoom
13MP MFT sensor
11fps shooting
ISO 200-25,600
Typical used price: $700 / £650
Leica is one of photography's premium brands and its D-Lux family has proved popular among discerning photographers. While the D-Lux (Typ 109) was introduced back in 2014, its second-hand value has held up very well. The camera's skill set makes it worth serious consideration. The Typ 109 has a Micro Four Thirds sensor and the built-in high-grade Leica DC Vario Summilux lens makes the most of its 13MP resolution.
In 35mm terms the high-performing lens covers a 24-70mm range, so it's perfectly suited for general shooting. Its fast f/1.7-2.8 maximum aperture lets you enjoy shallow depth-of-field effects and nice bokeh as well as letting you keep ISO low for high image quality. When you need more speed, the ISO range tops out at ISO 25,600. Other key features to enjoy include a very detailed EVF with 2.76m dots, 11fps burst shooting with the mechanical shutter, 40fps with the electronic shutter, and 4K video.
---
Nikon Coolpix P7700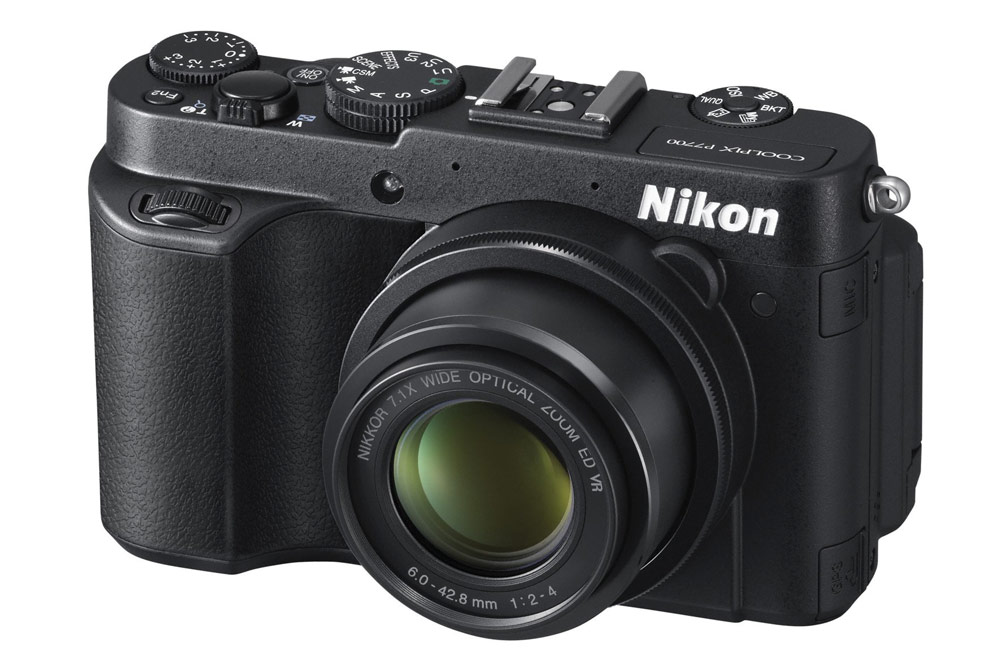 At a glance
7.1x zoom
12.2MP
ISO 80-1600
Lens shift VR
Typical used price: $280 / £255
Nikon's current compact camera range is firmly focused on powerful zoom bridge cameras, but go back a few years and the brand had a strong presence in more modest zoom compacts; and the Coolpix P7700 was one such popular camera.
The P7700's svelte body is ideal for travel and home to a capable back-illuminated 12.2MP sensor that works in tandem with Nikon's Expeed C2 image processor. The combination produces bright, high-quality shots even when shooting at high ISO settings. The Nikkor 7.1x lens gives a 35mm format equivalent range of 28-200mm so it's well suited to most subjects and it's a leading performer optically, as you would expect from Nikon.
Its fast f/2-4 maximum aperture also makes it a user-friendly camera when light levels drop and there's even a pop-up flash if you need it. If your taste is for a classy compact, the P7700 is worth seeking out
Read our original review of the Nikon Coolpix P7700
---
Panasonic Lumix LX100 II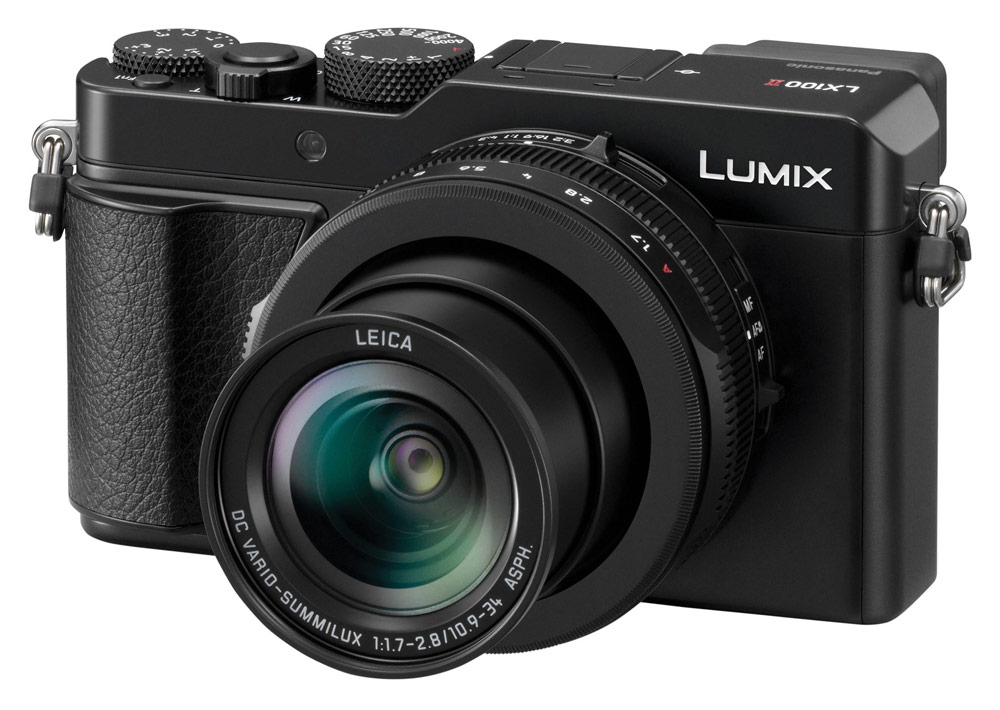 At a glance
17MP resolution
3.1x zoom
Power OIS
11fps
Typical used price: $750 / £640
Panasonic's LX100 II is a delightfully pocketable compact despite being built around a Micro Four Thirds sensor boasting a 17MP resolution. The built-in zoom is a Leica DC Vario-Summilux giving a 35mm format equivalent of 24-75mm. This 3.1x range is modest compared with many zoom compacts but it does help to keep size down and the LX100 II is an ideal – and very discreet – take-everywhere camera, great for grabbing snapshots as well as for enjoying street and landscape photography.
Its fast f/1.7-2.8 maximum-aperture lens is ideal for low-light shooting and works well when you want to enjoy shallow-depth-of-field effects too. The LX100 II is capable of exceptional-quality stills and 4K video, plus it has a 4K Photo capture burst mode where 8MP stills of the decisive moment can be extracted in-camera. It can also shoot at 11fps if you prefer full-resolution files.
Read our original review of the Panasonic Lumix LX100 II
---
Sony Cyber-shot RX100 VI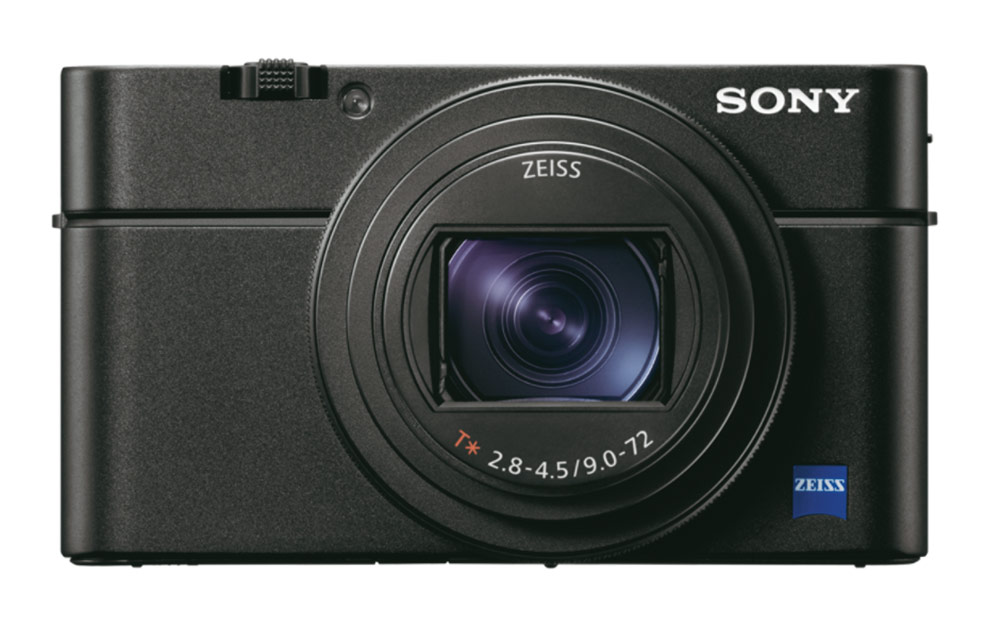 At a glance
8x zoom
20.1MP 1in sensor
4EV benefit image stabiliser
24fps shooting at full resolution
Typical used price: $650-700 / £700
While the Sony RX100 IV has been superseded by the VII, the benefits of the new model are minor when it comes to stills photography and it's pricey too at £1,049, so the older model represents a good value pre-owned buy. For travel, the impressive 8x zoom lens covers a really useful 24-200mm 35mm equivalent and it does this without compromising the camera's compact stature. Imaging performance from this optic is impressive too, delivering crisp, contrasty images throughout its aperture and zoom ranges.
The camera's high imaging performance is assured by its stacked, backlit 1in sensor which gives a fast readout with low digital noise and its native ISO of 125-12,800 means it's equipped to tackle the most challenging light. The image processor is the same powerful Bionz X found in Sony's top-end A9 camera, giving the RX100 VI the power to race along at 24fps at full resolution with AE/AF adjustment between frames, and it will keep this up for up to 233 JPEGs.
Read our original review of the Sony Cyber-shot RX100 VI
---
Sony Vlog ZV-1
At a glance
2.7x optical zoom
20.1MP
ISO 100-12,800
315 phase-detect AF points
Typical used price: $550 / £499
Sony introduced the Vlog ZV-1 for content creators and vloggers but of course it is a very capable stills camera in its own right providing pro-level image quality. Its headline feature is a stacked 1.0 type Exmor RS CMOS sensor with integral DRAM giving serious video skills, including 4K and super-slow motion. It's capable of live streaming too. The Zeiss Vario-Sonnar T* lens gives a 24-70mm coverage in 35mm terms with a f/1.8-2.8 maximum aperture, and minimum focusing is good too for close-up shooting.
Sony autofocus systems are among the very best, and the responsive AF on the ZV-1 is well up to the brand's standard. The fast hybrid AF system uses 315 phase-detect AF points and 425 contrast-detect points and there's a wide choice of AF modes and zones to cope with almost very scenario.
Read our original review of the Sony Vlog ZV-1
---