They're known by several names – all-in-one, ultrazoom or bridge cameras – and come with versatile built-in zoom lenses. Will Cheung finds the best used models money can buy
With the shooting convenience of compacts combined with the creative and manual options offered by interchangeable-lens cameras, the bridge camera is a superhero of the imaging world with incredible potential in a relatively portable bodyform.
Of course, every superhero needs a superpower and in the bridge camera that is its integral zoom lens. A compact camera might have a 4x, 6x or 8x zoom range which in practice means coverage from 24mm wideangle up to 200mm telephoto in 35mm terms. For general shooting, that range is fine – but if you want frame-filling shots of distant subjects, the bridge camera is difficult to beat.
Bridge cameras are useful for many genres but are particularly well-suited to landscape and travel, where you might not want to have to carry around a big bag of extra lenses. In other words their all-in-one design helps you keep the weight of your camera bag down.
Key features of bridge cameras
A bridge camera's zoom lens might be 20x, 30x or more, giving the 35mm equivalent of 500mm, 1000mm or even 2000mm so all you have to do is push a control to capture that tiny songbird in the far distance. And you get all this pulling power without any extra accessories and in a portable package. Such powerful telephoto lenses, however, present challenges to camera and user; the longer the lens the greater the risk of shake, so any assistance the camera can provide is very welcome.
That assistance comes in the form of an image stabiliser that can compensate for camera movement to minimise blur, and all our chosen models in this guide have this feature. Stabilisers are a worthwhile benefit but when it comes to shooting with long lenses, good handholding technique is important too.
Learn to hold the camera with the left hand supporting the lens to keep it as stable as possible. Focusing is key too because there is no room for error, so check the camera has got it spot-on before you press the button. Bridge cameras are remarkable devices so if you want a portable imaging solution that can cope with almost any subject, they are worth serious consideration. And if you take the pre-owned option, there's value for money to be had too.
If you are looking for a new camera, see our guide to the best ultra-zoom cameras in 2023
While ultra zoom or bridge cameras have the advantage of a much longer zoom lens, see our guide to standard compact cameras, too.
Read on for our money-saving guide to the best used bridge cameras you can buy right now.
---
Canon PowerShot G3 X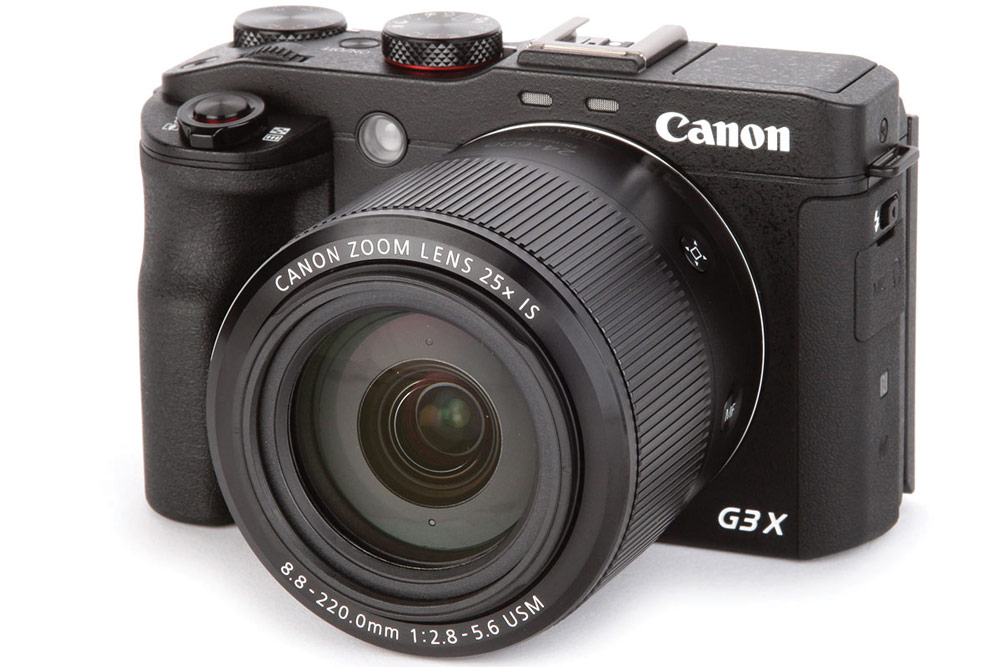 At a glance:
20.2MP
25x zoom
ISO 125-12,800
3.5EV benefit image stabiliser
Typical used price: $300-400 / £325-360
Canon's PowerShot G3 X is a powerful camera with a premium imaging performance thanks to its large 1in sensor and 25x zoom lens. The sensor is a back-illuminated model that turns in 20.2MP images and it works with the DIGIC 6 image processor for low-noise, sparkling colour shots straight out of the camera.
The built-in zoom gives a 35mm equivalent of 24mm wide to 600mm telephoto and has a host of advanced glass elements to produce a high-class optical performance. The lens maximum aperture range is f/2.8-5.6 so it's not the fastest around but a 3.5-stop benefit, intelligent 5-axis image stabiliser is provided to help neutralise any camera shake.
Autofocus is handled by a 31-point system with user-friendly features including face detect, touch AF with object/face select and track, and servo AF. The lens has the benefit of being able to focus as close as 5cm from the lens front at the wide end of the zoom and 85cm at the long end.
Read our original Canon PowerShot G3 X review
---
Leica V-Lux 5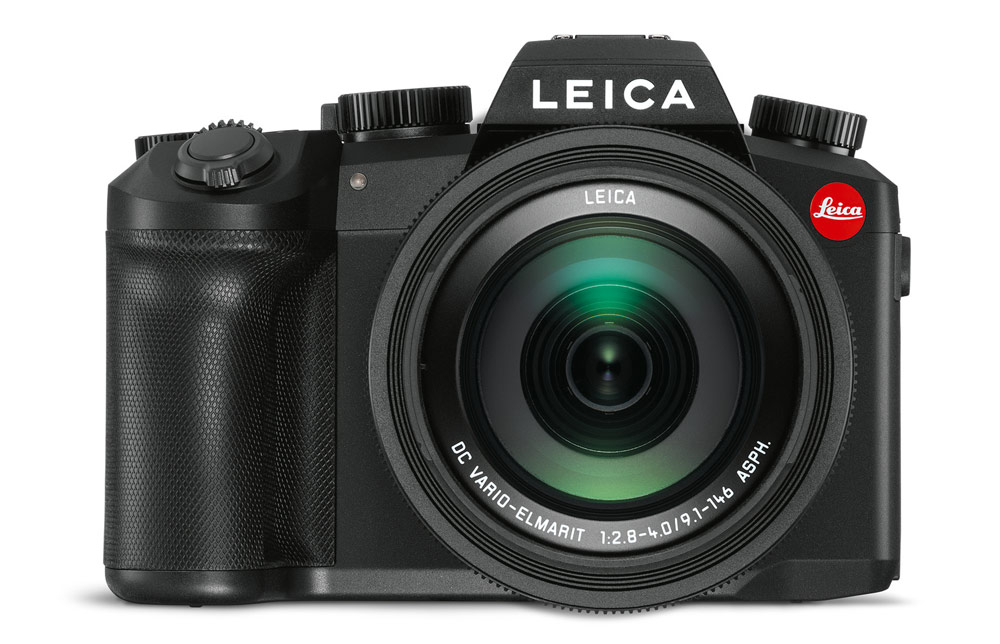 At a glance:
20.1MP resolution
16x zoom
ISO 80-12,800
Optical image stabiliser
Typical used price: $800 / £759
Leica is a renowned premium brand and its red dot products are highly sought after. The V-Lux range is designed for image makers wanting a single camera solution for all their adventures and the V-Lux 5 is its current bridge representative.
While its lens is not as ambitious compared with some rivals, the DC Vario-Elmarit still stretches from 25mm out to a very useful 400mm. Its maximum aperture is f/2.8-4 so it's respectably fast too, while an ISO range that tops out at 12,800 and an optical image stabiliser helps sharp shooting in a wide variety of lighting levels.
Other key selling points of the V-Lux 5 is a super-fast AF system which claims to take a mere 0.1sec to focus on the subject, a high-resolution 2.36k-dot EVF for lifelike viewing and a vari-angle 3in touchscreen. Add face detect AF, 12fps shooting and 4K video and you have a formidable bridge camera from the brand with the red dot.
---
Nikon CoolPix P900
At a glance:
16MP resolution
83x optical zoom
ISO 100-6400
5EV benefit VR system
Typical used price: $520 / £460
Typically Nikon, the P900 is a classy and powerful bridge camera chock-full of features to help users of all experience levels achieve fabulous pictures. Let's start with its high- performing 83x optical zoom that has incredible pulling power giving the equivalent of 24-2000mm coverage in 35mm terms and the f/2.8-6.5 maximum aperture is still fast for a lens of this amazing range.
At the Coolpix P900's heart is a backside illuminated 16MP CMOS image sensor that provides crisp, highly detailed still images and video with minimal digital noise, and Coolpix Picture Control gives plenty of creative options including 19 scene modes and black & white shooting. Handling rates highly too and the P900 is a pleasure to use. Control layout is logical and the 3in articulating monitor makes shooting selfies or from high or low viewpoints simple.
---
Panasonic Lumix FZ72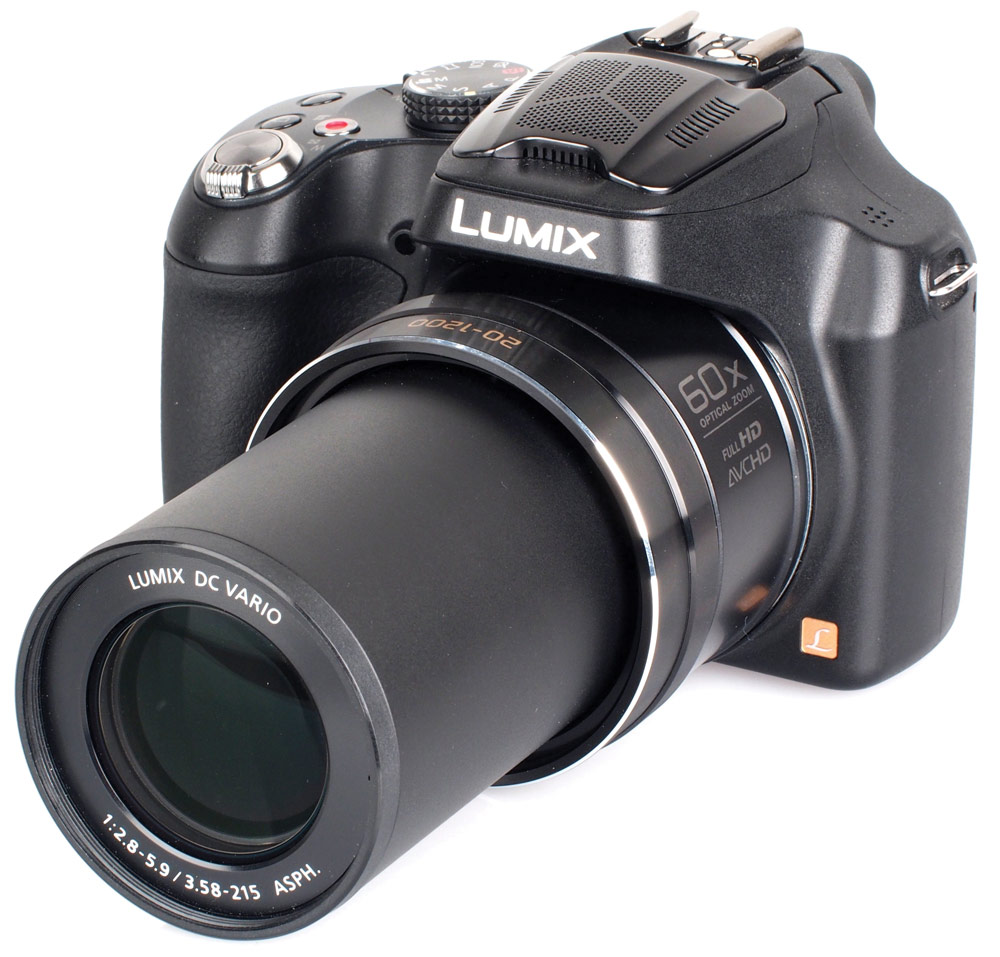 At a glance:
16.1MP resolution
60x optical zoom
ISO 100-6400
Power OIS
Typical used price: $200-250 / £199
Panasonic has a well-deserved reputation for its bridge cameras, and the Lumix FZ72 is a well-endowed example. When it came out, it was the first camera to have a 60x optical zoom and because it has been around for a few years it's very good value on the used market and worth seeking out. The Lumix FZ72's resolution is 16.1MP from its 1/2.3in CMOS sensor and this produces high-quality stills as well as Full HD video in AVCHD or MP4 formats.
For video, superior location audio is possible thanks to its Wind Shield Zoom microphone. The 60x optical zoom lens features 3 extra-low dispersion lens elements to help ensure crisp, clear images throughout its range. In 35mm terms, the lens gives an equivalent of a 20-1200mm range, so it's ideally suited for anything from capturing sweeping scenics and cramped interiors to distant action and wildlife. Blurred shots due to camera shake is a risk at the long end but Panasonic's Power OIS image stabiliser has an active mode for shooting stills or video.
---
Panasonic Lumix FZ1000 II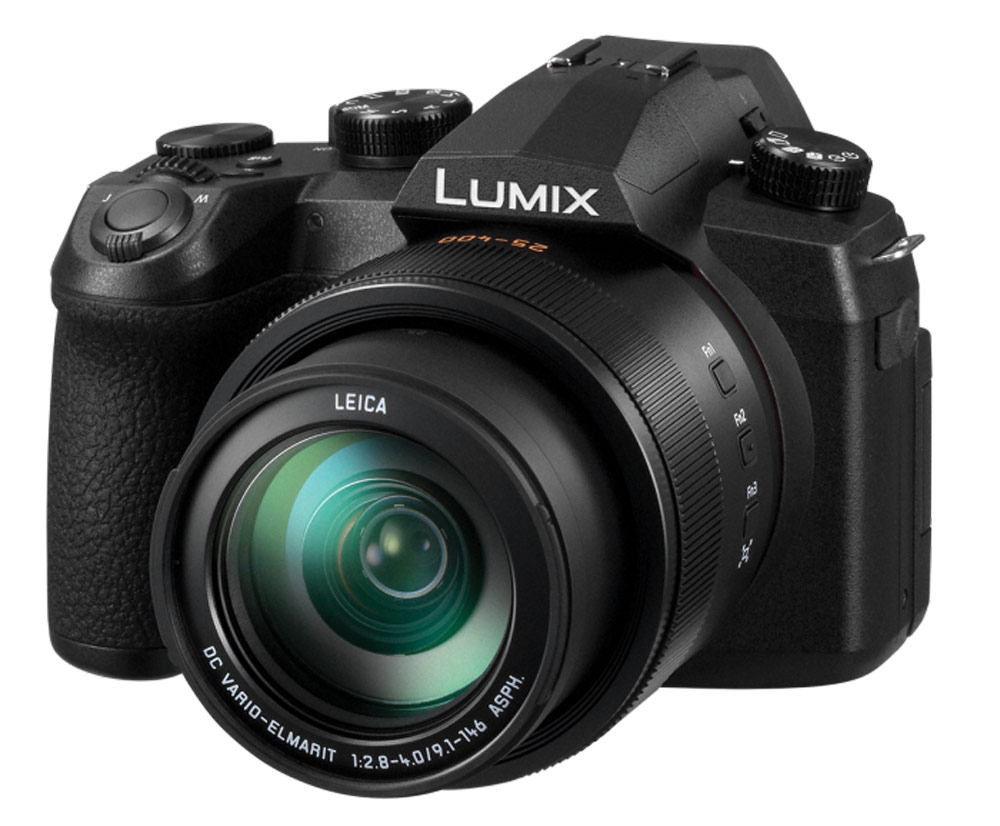 At a glance:
16x optical zoom
20.1MP
ISO 125-12,800
5-axis OIS
Typical used price: $600 / £585
The Panasonic FZ1000 II is a cutting-edge bridge camera that is currently available new at £749. Shop around on the used market and you can enjoy the latest in imaging tech with a good saving. Top of its feature list is a large 20.1MP 1in sensor powered by Lumix's Venus advanced processor giving low noise, lifelike colour stills and video. The lens is a 16x Leica zoom model giving an 35mm equivalent of 25-400mm.
Shake-free performance even at the long end of the zoom is made possible by a 5-axis hybrid image stabiliser with tilt correction. Autofocusing is handled by a linear motor so it is very quick and Panasonic's DFD technology helps with accuracy; plus there are useful add-ons such as pinpoint AF, low light AF and face/eye detect. Handling of the FZ1000 II is impressive too with 13 customisable function buttons and a large vari-angle touch LCD panel. This Panasonic is one for the shortlist, whether you buy brand new or used.
---

At a glance:
25x optical zoom
20.1MP
ISO range 100-12,800
315 phase-detect AF points
Typical used price: $1,300 / £1,090
Sony's RX10 IV might not have the ultimate pulling power of rival bridge models, but it scores heavily in performance and speed. Its 25x zoom lens gives a 35mm equivalent of a 24-600mm range and features a high-tech construction with advanced aspherical and extra-low dispersion glass lens elements plus Zeiss's renowned T* coating for a flare-free performance.
Optical SteadyShot is fitted to combat camera shake and the lens sports a super-fast f/2.4-4 maximum aperture, both big benefits when it comes to long lens shooting. Many buyers will make the most of this camera's long lens skills for distant subjects, but it is a capable camera when it comes to close-range shooting too, where you get a minimum focus of 18cm from the sensor at the wide end and 92cm at the long end.
The RX10 IV is a pricey bridge camera even at second-hand prices, but it is probably one of the best around, so the investment is worth serious consideration.
Read our original review of the Sony Cyber-shot RX10 IV
---
Take a look at our latest used buying guides for more great options