Panasonic Lumix LX100 II review
At a glance
£849
17MP Four Thirds sensor
24-75mm equivalent f/1.7-2.8 lens
Multi aspect-ratio shooting
2.76M-dot equivalent EVF
4K/30p video recording
3in, 1.24k-dot touchscreen
Back in 2014, Panasonic introduced the LX100, a chunky compact camera with a fixed, large-aperture zoom lens and a relatively large Four Thirds sensor. With its rangefinder-like styling and comprehensive array of analogue controls, it quickly became one of our favourites of its type. While not very pocketable, the LX100 provided a far more engaging shooting experience than any of its peers, with its main disadvantage being its relatively low 12.8MP resolution.
Four years on, and Panasonic has followed up with the LX100 II, which at first sight looks exactly the same as the original. Indeed if it weren't for the subtle red II on the top-plate you'd be hard-pushed to distinguish it from its predecessor. On closer inspection you'll find a few other physical changes, including a subtly redesigned grip, reshaped switches on the lens barrel, and different labelling on some of the buttons. But the biggest updates are invisible, with the most important being a new higher-resolution sensor and the addition of a touchscreen.
The other notable change is the price: the LX100 II will set you back £850, considerably more than the LX100's street price of around £600, and indeed higher than the interchangeable-lens Lumix GX9 that's not dissimilar in size. Looking at other enthusiast-focused compacts with similar zoom ranges, the pocket-sized Sony RX100 V currently costs £800 (and its lower-spec sibling, the RX100 IV is £650), while Canon's APS-C sensor PowerShot G1 X Mark III costs £1090. So the LX100 II isn't the most expensive of its type on the market, but even so it's going to have to be pretty special to justify the price tag.
Lumix LX100 II: Features
One thing that certainly is pretty special about the LX100 II is its sensor and lens combination, and how they work together. The sensor is the same Four Thirds MOS used in the GX9, which means that it's larger than the 1-in type sensors found in Sony's RX100-series cameras, if only half the area of the APS-C unit in Canon's G1 XIII. But it's used rather differently to normal, with the same true multi aspect-ratio setup as the LX100.
A prominent switch on the lens barrel selects between 4:3, 3:2 and 16:9 settings that give a progressively-expanding horizontal angle of view. There's also a 1:1 setting, which is simply a crop of 4:3. The highest output resolution of 17MP is achieved in 4:3 mode, using a sensor area of 15.8 x 11.9mm; 3:2 gives 16MP, 16:9 is 15MP, while 1:1 produces 12.5MP files. The sensor does away with an optical low pass filter, which should see it render slightly sharper, more detailed images at the possible expense of image artefacts such as false colour moiré and maze-like aliasing.
Equally important is the lens, which offers a useful 24-75mm equivalent range along with a fast f/1.7-2.8 aperture and optical image stabilisation. Just like the LX100, the optical construction employs 11 elements in 8 groups, including 2 ED glass and 5 aspherical elements. It's all the glass involved in building this lens that explains – and justifies – the LX100 II's comparative bulk. At the front of the lens you'll find a 43mm thread, which accepts both the supplied clip-on cap and screw-in filters. In addition, a cosmetic cover in front of the aperture ring conceals a bayonet mount for the optional LFAC1 auto lens cap.
The combination of large aperture and relatively large sensor means that the LX100 II offers a greater potential for selective focus and background blur than either of its main rivals: Sony has used a similarly-fast lens but a smaller sensor, while Canon has paired its larger sensor with a relatively small-aperture f/2.8-5.6 zoom. The minimum focus distance is just 3cm at wideangle, although this increases by a factor of 10 at the long end of the zoom. A switch on the barrel limits the AF to a minimum distance of 50cm for normal shooting, or selects manual focus.
Core photographic specifications are very solid. The sensitivity range covers ISO 200-25,600, and is further expandable with an ISO 100-equivalent setting, although this presents a greater risk of clipping highlight detail. The mechanical shutter provides speeds from 60sec to 1/4000sec, but engaging the electronic shutter extends this to 1/16,000sec, which allows shooting at large apertures in bright light without the help of a neutral density filter.
Continuous shooting is available at up to 11 frames per second with focus fixed, although this drops to 7fps if you'd like to follow the action between frames using live view, or to 5.5fps if you require autofocus adjustment between shots. Shooting Raw + Fine JPEGs I was able to rattle off 36 frames in a burst at top speed with focus fixed, and 38 frames at slower speed in AF-C mode. Given the relatively short zoom I can't imagine many photographers finding this a serious limitation. Shoot JPEG alone and you can pretty much keep going until the battery or card runs out.
There are plenty of other features for photographers to get their teeth into, too. Creative options include Time Lapse, Stop Motion and Multi Exposure modes accessed from the shooting menu, along with a suite of image-processing filters for applying different looks to your images. The drive mode button gives access to an auto-stitching panoramic mode: this is nice to have, but would be far more useful were it not limited to shooting at the wideangle position of the zoom.
Meanwhile, JPEG shooters can engage the firm's iDynamic setting to better balance bright and dark areas of the image, while highlight and shadow tone curve settings allow users further control over tonality. Lovers of black & white photography will appreciate the L.Monochrome and L.Monochrome D modes, which give really attractive images direct from the camera. Last but not least, in-camera raw development allows you to tweak or re-interpret your images after shooting.
Lumix LX100 II: 4K video and 4K photo modes
Panasonic was one of the pioneers of adding 4K video to stills cameras, and the LX100 II follows suit. It can record in 4K at 30fps and a bit-rate of 100 Mbps, or Full HD at up to 60fps. Sound is captured using built-in stereo microphones, but with no option to add an external unit. The catch is that while Full HD recording uses the full sensor width, 4K video imposes a 1.25x crop, so the lens becomes a 30-94mm equivalent zoom. It's possible to preview this cropped view before you start recording by changing a menu setting, but then you're no longer seeing an accurate representation of what you'll capture when shooting stills.
The firm has also included its usual range of 4K-based photographic modes, including 4K Photo that effectively records 8MP stills at 30 frames per second, and 4K Post Focus which racks though a series of focus positions, notionally allowing you to refocus an image after shooting. Again, both are subject to the same 1.25x crop, but this is at least previewed before you begin. These can be interesting options to experiment with, but I'm not sure they'll be of huge interest to the kind of serious photographer the LX100 II is trying to attract.
Lumix LX100 II: Connectivity
Panasonic has built in both Wi-Fi and Bluetooth for smartphone connectivity, and the LX100 II offers almost everything we'd expect in this regard. The always-on Bluetooth LE connection enables a couple of neat tricks, including the ability to browse through your pictures on your phone and copy across your favourites, even when the camera is switched off and stowed away in a pocket or bag.
It's also possible to use your phone as a simple wireless remote control via Bluetooth alone, or turn on Wi-Fi to gain live view along with remote control of a range of settings including drive mode, ISO and white balance. The catch is that you don't get any remote control over exposure from your phone, as the LX100 II honours the positions of the shutter speed, aperture and exposure compensation dials on the camera instead.
Panasonic Lumix LX100 II: Body and Design
In terms of design, the LX100 II is essentially unchanged from its predecessor, which is no bad thing at all. Its robust, metal-shelled body feels like it should shrug off minor knocks with ease, while the rubberised finger grip and thumb hook give a secure hold. The key controls are also all well placed for shooting with the camera to your eye.
However it's the traditional control layout that really marks the LX100 II apart from its fast-zoom peers. Dedicated dials for shutter speed and exposure on the top plate are joined by aperture and focus rings on the lens; the latter acts as a stepped-zoom in autofocus mode. Large switches on the barrel set the focus mode and aspect ratio, while the d-pad on the camera's back gives direct access to ISO, white balance and drive mode. Finally the user-customisable onscreen Q Menu gives control over other key functions. As a result, there's barely any need to enter the menus after initial set-up.
So far this is all much the same as the original LX100, but the new model has two major improvements. Firstly the screen is now touch-sensitive, with Panasonic's excellent interface providing large, well-spaced onscreen buttons that perfectly complement the camera's physical controls. Secondly, more of its external controls are customisable, giving you greater scope to configure the camera as you prefer. As with its other recent models Panasonic has favoured giving direct access to its various 4K modes out of the box, but holding down any of the Fn buttons for a couple of seconds lets you re-assign them to any function you might find more useful.
You're expected to use the touchscreen to move the focus area, not only when you're shooting with the LCD, but also with the EVF. This will probably work fine for most photographers, but if like me you don't get on with this approach for viewfinder shooting, it's possible to reconfigure the d-pad buttons to move the focus area directly. You can then re-assign their usual settings to the various Fn buttons – for example I placed ISO onto Fn1 on the top-plate, drive mode onto Fn3 and white balance onto Fn4. Configured like this, I found the camera an absolute joy to use.
At heart the LX100 II is a camera for enthusiast photographers, but pressing the top-plate iA button sets it to Intelligent Auto mode so it can be easily used by non-experts. There's no built-in flash, but a hot-shoe centered with the lens accepts external units. A tiny slide-on flash is included in the box, with a fixed forward-facing tube and a guide number of 7m at ISO 100.
The DMW-BLG10E battery is shared with a number of Panasonic cameras, and is rated for up to 340 shots per charge using the LCD, or 270 with the EVF; switching to the 'Eco' 30fps viewfinder setting increases this to 320 shots. It's charged via the standard Micro USB socket, which can also be used for both transferring images to a computer. A micro HDMI connector behind the same cover allows connection to a TV for viewing your images and videos.
Lumix LX100 II: Viewfinder and screen
If there's one area where the LX100 II falls behind, however, it's in how you view the world while you're shooting. As on the LX100, the viewfinder employs a 16:9 panel, so it's only fully utilised when you're shooting video or panoramic stills. As you switch to narrower aspect ratios, the edges of the finder get increasingly blanked-off. As a result, its impressive sounding 0.7x magnification drops to 0.6x at 3:2, and just 0.53x at 4:3. So while the specs suggest you're getting a biggest-in-class viewfinder, in reality it normally provides much the same size view as those in the Canon G1 X III and Sony RX100 V.
The panel also uses a phase-sequential design, which means that rather than having separate red, green and blue sub-pixels, it creates an illusion of full colour by displaying each of these primaries in quick succession. Much of the time this works well, but if you're panning to follow a moving subject, or simply blink, it can result in a coloured 'tearing' effect. Some people find this really difficult to live with, so if at all possible I'd recommend trying it before you buy. On a more positive note, the display calibration seems much more realistic compared to the original LX100, meaning you're no longer confronted by a high-contrast, over-saturated rendition of the world.
As for the rear screen, it's been updated to a 1.24-million-dot unit that's now touch-sensitive. Unlike the viewfinder, it has a 3:2 proportion, so less of the area is wasted when switching between aspect ratios. The screen is bright, clear and colour-accurate, and the touchscreen is highly responsive.
The problem though is that it's fixed in place, with no articulation whatsoever. This is disappointing on a camera this size, and a serious disadvantage compared to the competition. I've got used to flipping out a screen whenever I see an overhead or low-angle shot, but the LX100 II makes shooting such scenes far more awkward than it should be. A tilting screen is also great for unobtrusive shooting, for example with street photography. Fitting such a screen would necessarily result in a slightly larger camera, but that's a trade-off I'd happily take. It's not as if this would make the LX100 II significantly less portable; you'll be carrying it in a bag or large coat pocket anyway.
Panasonic Lumix LX100 II: Autofocus
As with other current Lumix cameras, the LX100 II uses the firm's Depth from Defocus (DFD) technology for autofocus. This works by taking two measurements at slightly different focus distances, then using a knowledge of the lens's out-of-focus characteristics be determine how to bring the image into sharp focus. This is considerably quicker than simple contrast detection AF, without needing the added cost and complexity of on-chip phase detection pixels.
A plethora of focus area modes is available. The camera can be left to select the focus point itself, using either a 49-area grid that covers almost the entire image area, or a user-defined subset of those points. But I suspect most users will prefer the 1-Area mode, which allows the focus point to be placed freely anywhere in the frame and resized in 15 steps. If this isn't enough, there's pinpoint AF for selectively focusing on a really small area, complete with an onscreen focus-check 'loupe'. Subject-tracking and face detection options are also available, with the latter including eye detection. The latter works pretty well for shooting portraits, although it's perhaps not quite as bulletproof as Sony's version.
I found the LX100 II's AF performance to be excellent, with the camera locking onto the specified focus point rapidly, decisively and completely silently. Autofocus also continues to work reliably in remarkably low light, for example in dimly-lit restaurants or bars. In a month or so working with the LX100 II, I only got a few images that were out of focus, and that was usually attributable to shooting subjects closer than 50cm with the lens set to the standard AF position. After a while I ended up leaving the camera in its AF macro setting, which maintains access to the full focus range.
One the very rare occasions that the AF system struggles, you can flick the switch on the side of the lens of MF. Rotating the manual focus ring then brings up a magnified display in the viewfinder or on the LCD, allowing precise focusing.
Panasonic LX100 II: Performance
A camera aimed this squarely at demanding enthusiast photographers needs to perform flawlessly, and for the most part, the LX100 II does exactly that. It's quick to start up when you flick the power switch, and responds instantly to both the physical controls and the touchscreen. The analogue controls make it a joy to shoot with, while the touch interface speeds up changing secondary settings and browsing images in playback. It's an excellent fusion of the traditional and the modern: indeed if you've ever been tempted by a Fujifilm X100-series camera but would prefer a zoom lens, the LX100 is pretty much the camera you need.
It's discreet too, with the relatively small body making it much less intimidating to shy subjects compared to a bulky DSLR. Turn off the various electronic operational noises and the fake shutter sound, and it becomes practically silent, regardless of whether you employ the mechanical or electronic shutter. This is a big advantage for candid or street photography.
The metering system generally does a good job, although I noticed a certain bias towards underexposure, especially in flat lighting conditions. One point worth noting is that the viewfinder brightness doesn't appear to adjust to match the ambient light, which means that when you're shooting in relatively dark conditions it can appear overly-bright, and encourage you to underexpose even further. So it's always worth keeping an eye on the live histogram.
Panasonic hasn't always been known for the quality of its JPEG output, but this is one area where the LX100 II pleasantly surprised me. In its standard setting the camera provides attractive, if slightly muted colours, while the auto white balance generally delivers well-judged results with just an occasional tendency to err on the cool side of neutral. In sunlit autumn conditions, engaging the Vivid colour setting and the daylight WB preset gave me images with vibrant, punchy but not too overblown colour. As always you'll get the best results shooting raw, but with the LX100 II, the gap is narrower than with any previous Lumix compact.
Last but not least, the lens is an extremely good performer, combining impressive sharpness at large apertures with attractively-blurred backgrounds. Its optical image stabilisation also works very well, and I was able to get sharp images hand-held at shutter speeds as low as ½ sec at wideangle. Its main flaw is a serious susceptibility to producing broad, multi-coloured flare patterns when shooting directly into the sun.
Panasonic Lumix LX100 II: Image quality
With its Four Thirds sensor and fast zoom lens, the LX100 II gives excellent image quality for a fixed-zoom compact. Its 17MP resolution is easily sufficient to make detailed A3 prints, and when shooting at low ISOs, there's plenty of latitude in the raw files to pull extra detail of the shadows.
Its high ISO performance is also very good, with files holding up very well at ISO 1600 and still being quite usable – if visibly noisy – at ISO 6400. Take into account the large-aperture lens, and there's a case to be made that this camera will offer consistently high quality across a wider range of conditions than any of its peers.
Lumix LX100 II: Resolution
At its lowest setting of ISO 100 and in the 4:3 aspect ratio, the LX100 II resolves close to 3500 lines per picture height, which is essentially as much as it could theoretically achieve. Some aliasing is visible at higher frequencies due to the lack of an optical low-pass filter. Resolution reduces gradually as the sensitivity is raised and noise increasingly impacts the image, with around 3200l/ph measured at ISO 800. However images are still reasonably clean at ISO 6400, which offers 2700l/ph. At the top setting of ISO 25,600 resolution falls to around 2400l/ph. In the crops below, multiplying the numbers below the lines by 200 gives the resolution in lines per picture height.
Lumix LX100 II: ISO and noise
At low sensitivity settings from ISO 100 to ISO 400 the LX100 II delivers impressive image quality, with no visible noise and crisply-defined fine detail. It's only really at ISO 1600 that noise starts to have a clearly detrimental impact, obscuring fine low-contrast detail. By ISO 6400 colour saturation is starting to suffer and detail I the darker tones has all-but-disappeared, but images are still perfectly usable at smaller viewing sizes. However quality at ISO 12,800 is distinctly marginal, with lots of noise and poor colour. I'd avoid using ISO 25,600 completely.
Panasonic Lumix LX100 II: Verdict
Testing the Lumix LX100 II left me with somewhat mixed feelings. On the one hand, it reminded me of just how great the LX100 design is; the chunky body feels really good in your hand, and the analogue dials positively encourage you to take more creative control over your photography. This is aided by the fast zoom lens, which provides greater scope for selective focus and background blur than those on its main rivals, the Sony RX100 V and the Canon G1 X Mark III. In combination with the effective image stabilisation, it also allows hand-held shooting in very low light. The unique multi aspect ratio sensor with its prominent selection switch adds further to the appeal.
However, I was also perpetually reminded of the design's failings. As a habitual viewfinder user, I find Panasonic's 16:9 field-sequential EVF rather less pleasant to use than those on its direct competitors, and the view becomes decidedly small when shooting 4:3 ratio images. Just as importantly, whenever a low or high-angle shooting opportunity presented itself, the fixed screen hindered my efforts to take advantage. It's really disappointing not to have an articulated screen on a camera this large, especially when Sony provides one on the pocket-sized RX100 V.
On a more positive note, the various updates certainly add up to a better shooting experience compared to the original LX100. The extra sensor resolution is very welcome, while the touchscreen and additional customization options improve the usability no end. Finally the addition of Bluetooth brings connectivity right up-to-date. So while there's not necessarily one killer feature to justify the substantial premium that the II commands over the original, the cumulative improvements mean that it makes a decent case for itself.
As a result, the LX100 II should still appeal strongly to enthusiast photographers looking for a small camera that isn't merely a point and shoot. It's just a shame Panasonic didn't try that little bit harder to make it the standout leader in its class.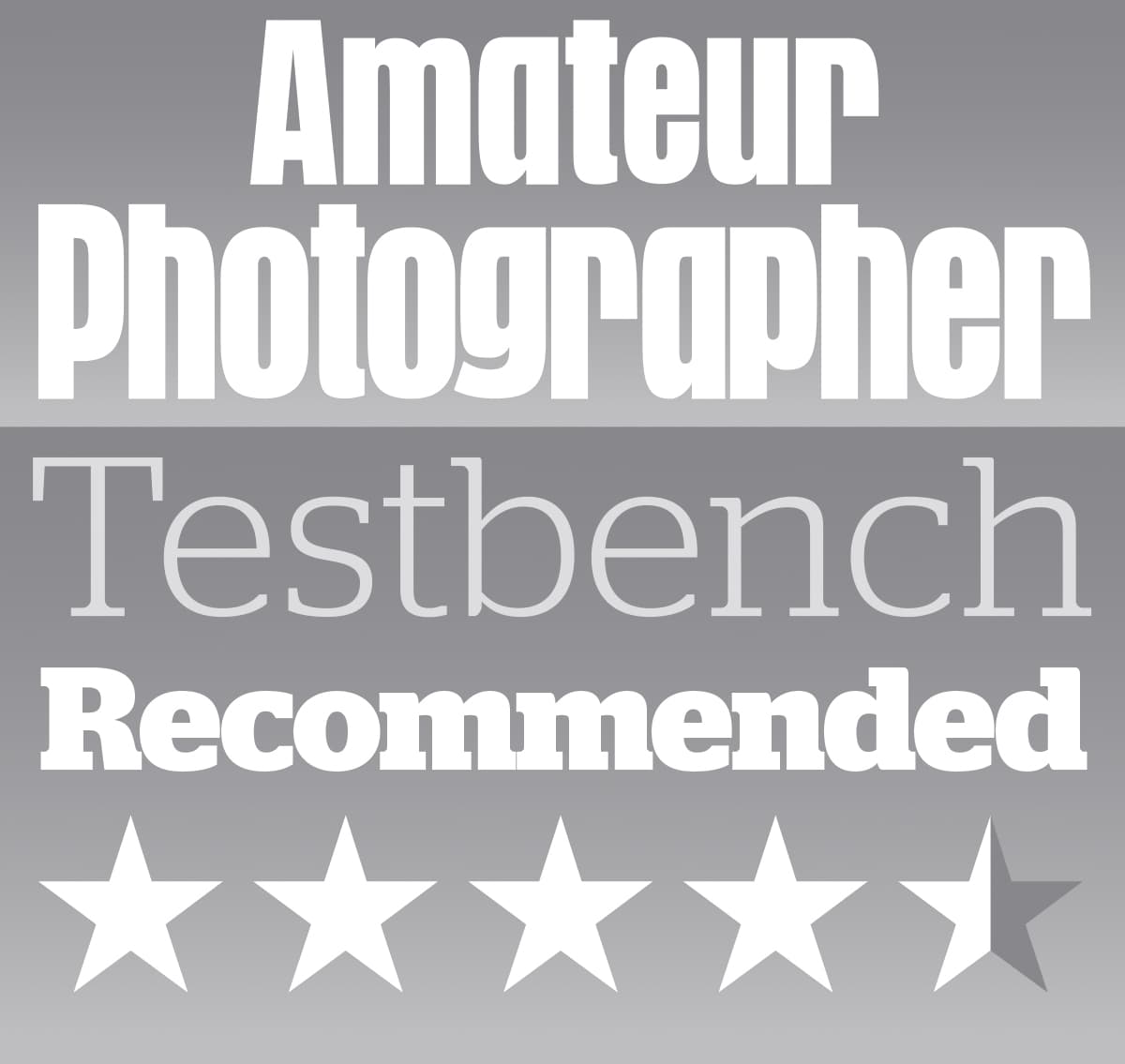 Panasonic Lumix LX100 II: Specifications