In partnership with MPB
Now that travel restrictions are slowly easing, at least in some parts of Europe and the US, photographers can think again about going off something interesting and photogenic with their camera. It's fair to say that photographers in the west are more restricted to short haul, rather than long-haul, trips, but these can still be very rewarding. Travel photography encompasses several genres and skill-sets – landscape, portrait, architecture, street – so to do it well is challenging, but the effort is nearly always worth it.
To help you get the most from the increasing opportunities for travel, here are some gear recommendations and essential tips and techniques to try. For more, check out our guide to the best travel cameras and holiday cameras you can buy.
---
Camera recommendations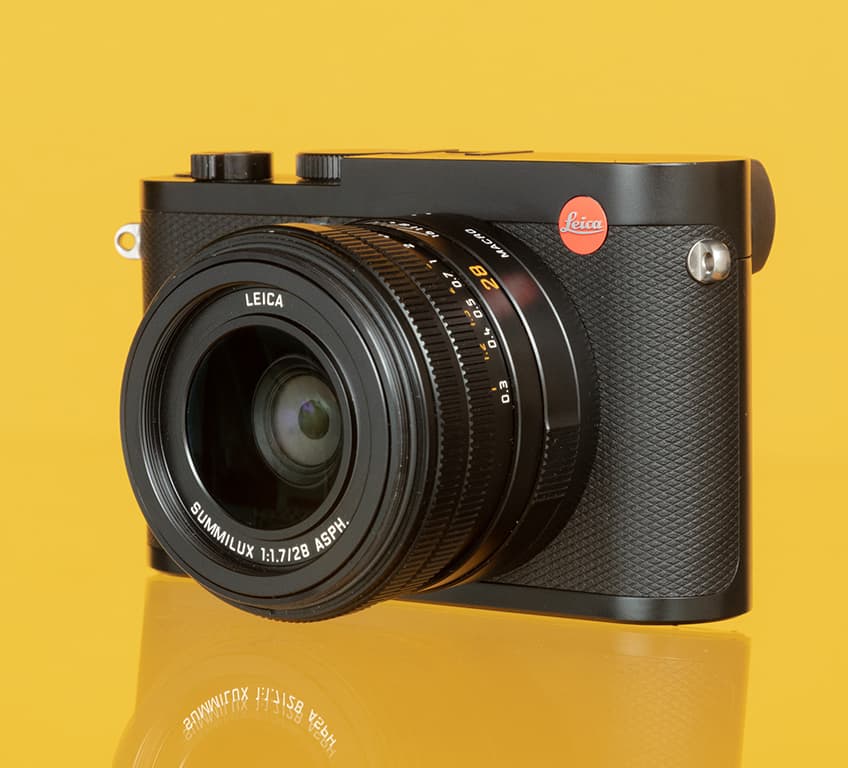 Leica Q2: The premium compact
It really doesn't get any more premium than Leica—and the Leica Q2 is no exception. With the build quality you'd expect, the Q2 gives you more in a package that blurs the lines between a camera for your travels and your main camera. It comes equipped with a Summilux 28mm f/1.7 lens, specific to this system.
With a wide field-of-view for all-purpose photography, this lens will allow you to capture almost any scene with its 47-megapixel full-frame sensor—with plenty of options to crop should you wish to reframe your final image at the editing stage. It's pricey, but the build and image quality mean it's worth every penny.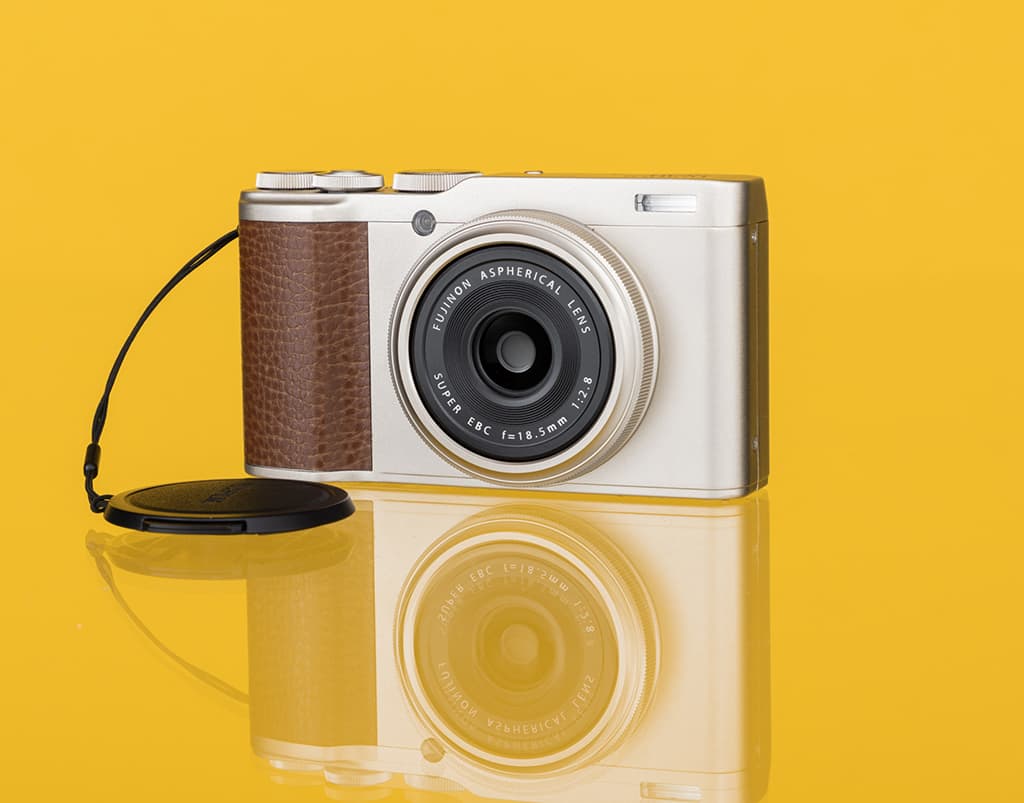 Fujifilm XF10: The pocket powerhouse
For years, Fujifilm have been producing cameras giving us both functionality and style. The tiny XF10 is no different. Built around a 24-megapixel APS-C sensor, the Fujifilm XF10 offers great image quality, and the film presets really help with the creation of quick-and-easy creation of JPGs in-camera.
The XF10 also manages to keep weight low at just 280g. With great handling and a truly pocketable size, this is a great travel companion.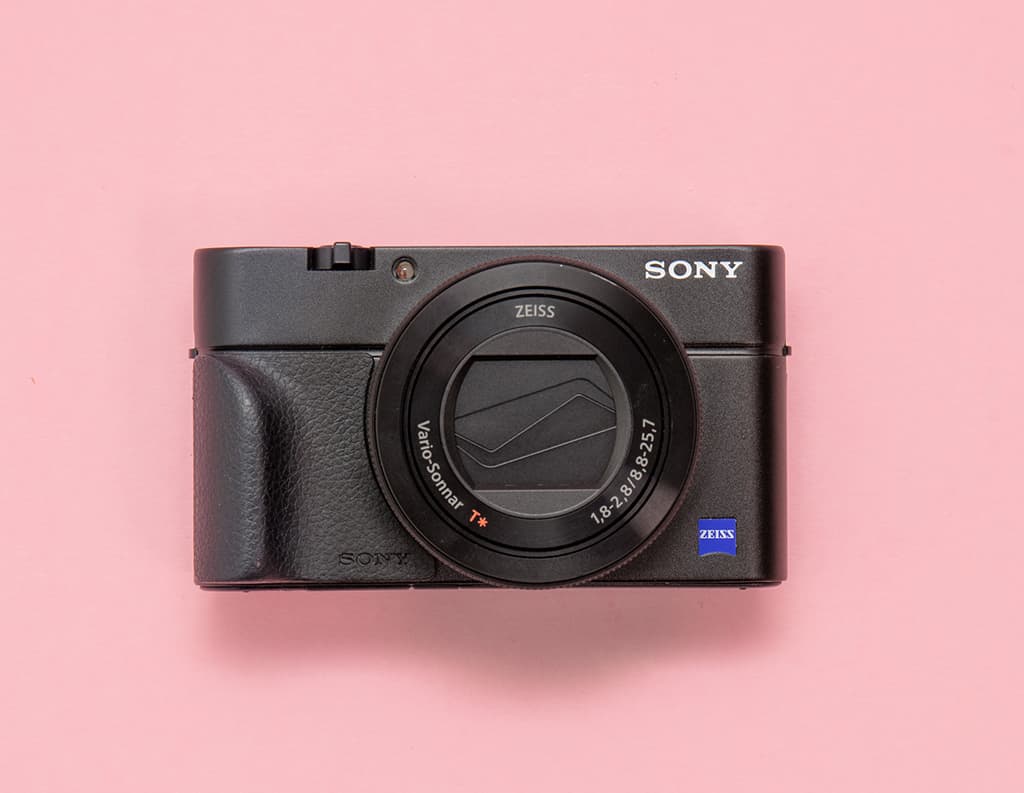 Sony RX100 IV: The versatile zoom
While all the other compact cameras in this guide have built-in prime lenses, the Sony RX100 IV is the only one featuring a zoom – which gives more flexibility, in terms of framing and reach.
With a one-inch 20.1-megapixel CMOS sensor, 4K video capabilities and 24–70mm—equivalent lens, you'd have thought Sony had to cut corners to provide this much in such a tight body, but there is also an effective pop-up viewfinder. A truly remarkable piece of engineering.
Fujifilm X100F: The retro compact
The Fujifilm X100F is another beautiful and cleverly-designed camera that gives you excellent image quality in a small-and-stylish package. This camera, which followed three successful iterations of the X100, featured improvements in pretty much every area, from handling and controls to imaging and performance. With its 24-megapixel APS-C sensor, rear menu control joystick, reworked top-mounted dials and an improved battery, the changes were subtle.
But, together, these changes pretty much transformed this camera into an efficient everyday shooter that's great for travel. While the X100F has now been superseded by the X100V, we still feel the X100F provides the greatest balance between performance and value-for-money.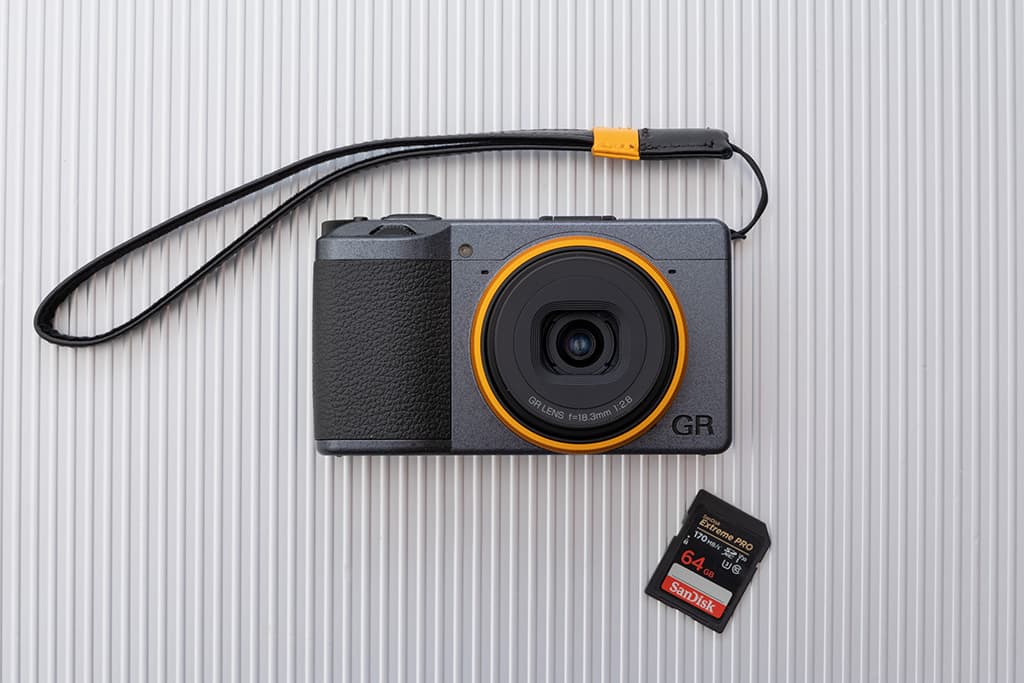 Ricoh GR III: The street shooter
The Ricoh GR III is adored by street photographers around the world. It's a capable compact camera for any travel photographer who values low weight and portability.
The reason it gets its street photography tag is largely due to its super-fast start-up time—when you're ready to shoot, this camera is too. With a 28mm-equivalent lens, this camera will ensure you always capture as much of the scene as possible. So, you can truly capture your subject as well as the environment they're in.
Imaging duties are handled by a 24-megapixel APS-C sensor, with great rendering capabilities straight out-of-camera. The GR series traces its history back to the original GR film camera, and combines traditional quality with the latest technology.
---
Tips and techniques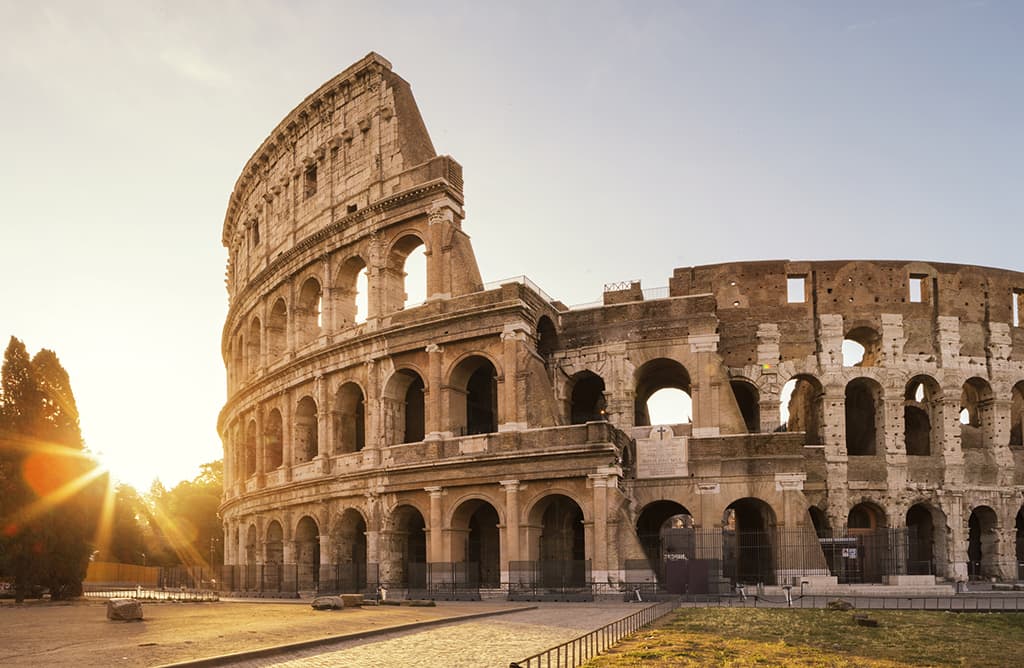 Give yourself time in a place – but get up early
After a long tiring trip to a destination, possibly made even slower by Covid-19 checks, it's tempting to want to race around. Hopefully though, you have done your research beforehand when it comes to the most photogenic places and worked out how to get there.
Rather than trying to visit every single interesting locality, however, maybe pick three or four of the best ones and really spend some quality time there – chances you'll get better images if you have explored the many different aspects of a place before you start shooting.
Getting up early is really important too: the light will usually be better and there will be fewer other visitors to get in the way of your shots!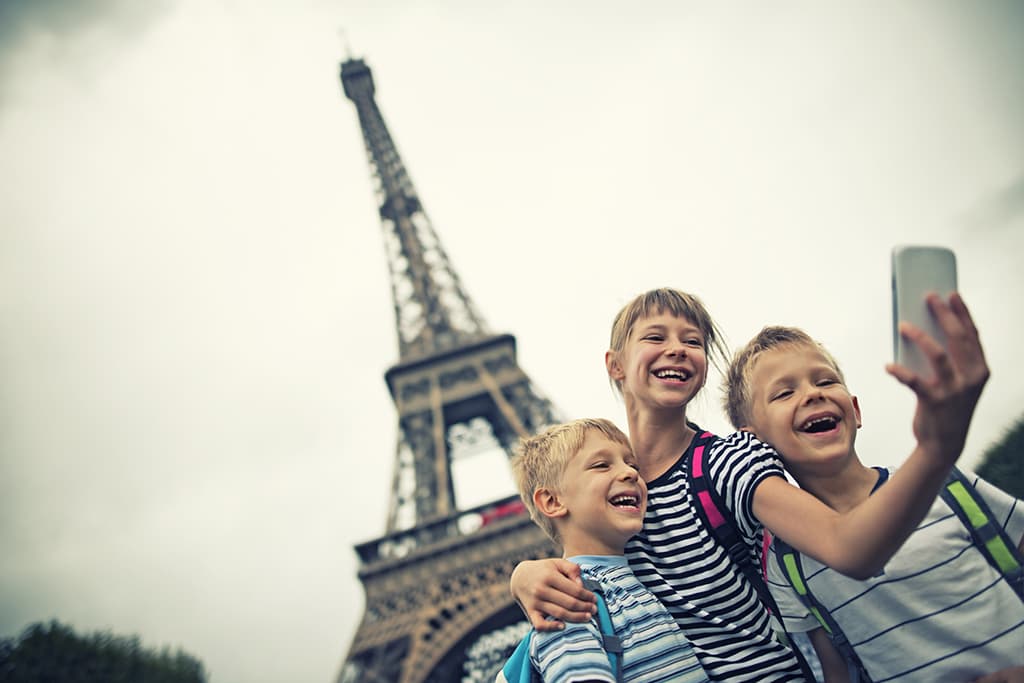 Go beyond the 'record' shot
Does the world really need another straight-on image of the Eiffel Tower or the Coliseum? There is nothing wrong with going with this kind of 'record' shot but it's unlikely to spark much of a reaction from other people. So why not wander around the locality and try and find a different perspective on a very famous landmark. Or you could shoot it in a reflection, or use another technique to add interest, such as slowing down your shutter speed to create motion blur on people or cars passing in front of it.
Zooming in a particular detail of a famous building can create something different too. Or, as with here, take a shot of other people interacting with a famous sight.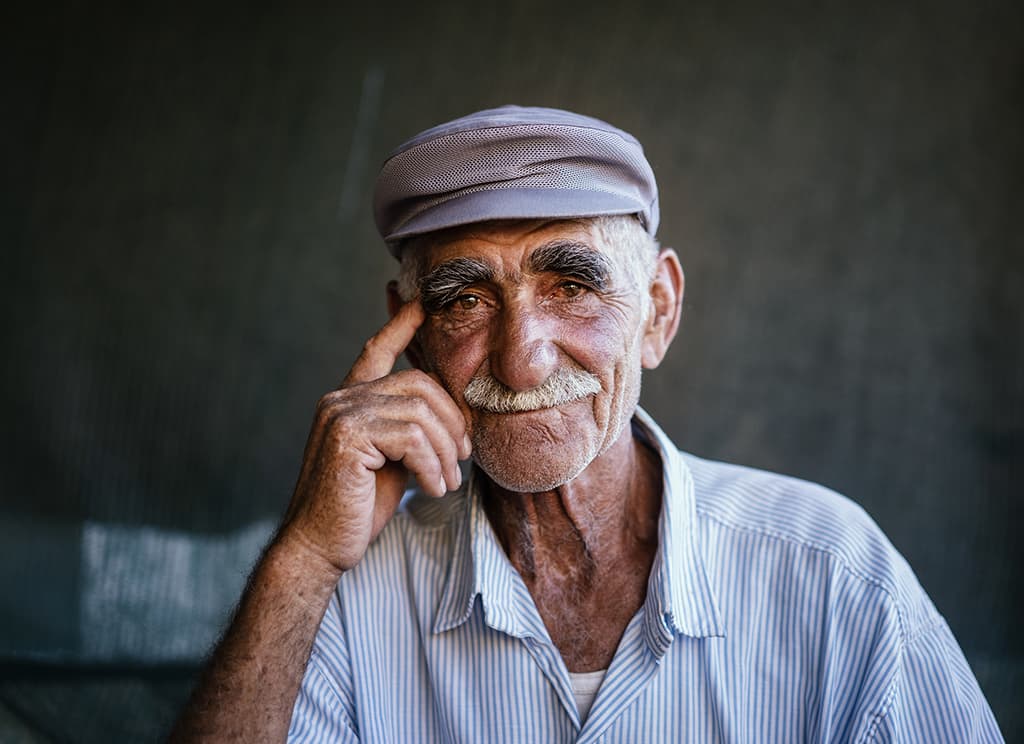 Focus on people as much as places
Another way to add your own creative stamp to your travel photography is to take interesting pictures of a local. Approaching locals for a photograph can be stressful if you don't speak the language, but if you gesticulate and smile, there's a reasonable chance they will say yes, and you could even build up quite a rapport. If they say no? Well, that is not the end of the world.
Pro travel and documentary/press photographers have to deal with this all the time, just smile politely and move on to the next subject. Don't take it personally! Or you can shoot people candidly as not every successful travel portrait requires full eye-contact (look at the work of Henri Cartier Bresson). The smaller cameras we recommend above make it easier to shoot discreetly.
If an an interesting subject does agree to have their picture taken, remember the essential rules of travel portraiture when working quickly: try and find a relatively uncluttered background, use a wide aperture or longer lens to further blur out the background, and focus carefully on the eyes. Using a smaller compact or mirrorless camera, such as the ones listed above, will also be less intimidating for the subject.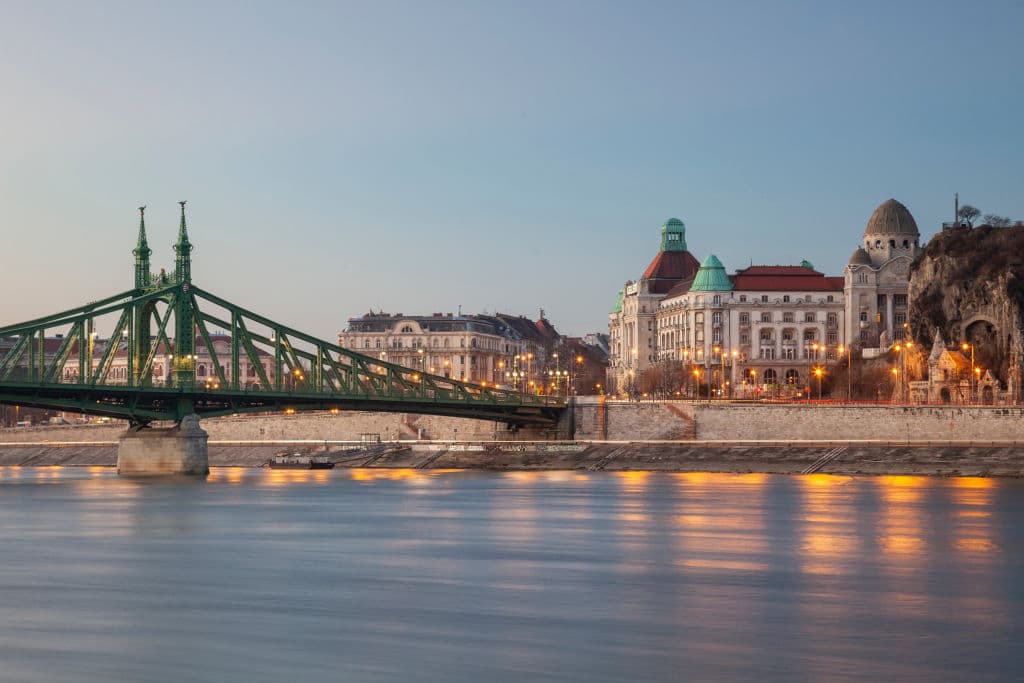 Go wide
Another key skill in travel photography is soaking up the scene – so a wider lens is essential. This really helps to capture the spirit of a place, such as the busy cafes on a picturesque European square or a beautiful valley in Tuscany.
Taking along a lightweight travel tripod is a good idea if you find yourself shooting wider landscapes – it can slow your photography down, so you are more mindful about composition, and help keep images sharp when using slower shutter speeds in lower light. But don't forget to make the most of your camera or lens's image stabilisation features, too. Even a very light tripod can get in the way sometimes.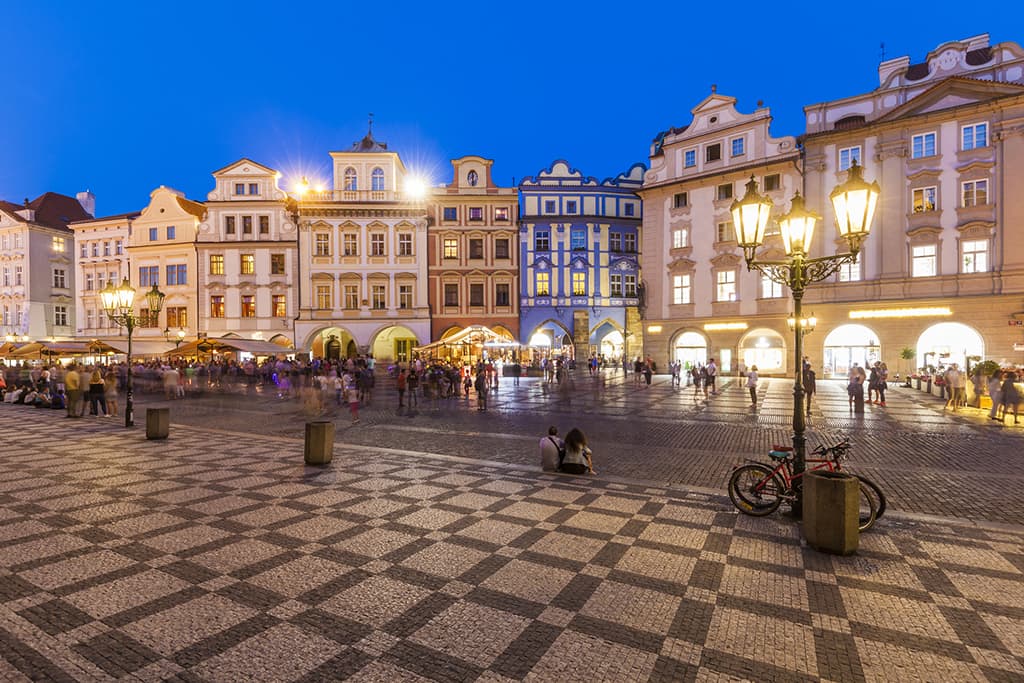 Make the most of the blue hour
Depending on where you are the world, the 'blue hour', just after the sun goes down, can yield some wonderful photographic opportunities – particularly if picturesque buildings are involved. Most of the cameras we recommend above will have decent ISO capabilities for shooting in low light, or again, a lightweight travel tripod can come in useful. Include the lights of streets and cafes for visual effect, and try narrowing the aperture right down to create a pleasing starburst effect – you will probably need to use a tripod or image stabilisation for this, as less of the already diminishing light will be hitting your camera's sensor.