The winners of APOY 2023 Round Two, Travel are in! Here are the top 10 images uploaded to Photocrowd with comments by the AP team and our guest judge
How do you distil the essence of a place into one single frame? It's the ongoing challenge for the travel photographer. Because it's not just about sight, it's about sound, smell, atmosphere – the all-round sensory experience of visiting and imbuing our photography with the infinite qualities of a new place. The challenge can lie in not overwhelming the viewer by trying to include everything in the frame, as tempting as that might be. Instead, as with so much photography, it's about stripping a scene back to its essentials – something that all our top ten entrants have managed admirably.
APOY 2023 Travel Top 10
APOY 2023 Travel Winner
1. Kirsty Dolphin, UK, 100pts
Nikon D750, 24-70mm at 26mm, 1/15sec at f/9, ISO 3200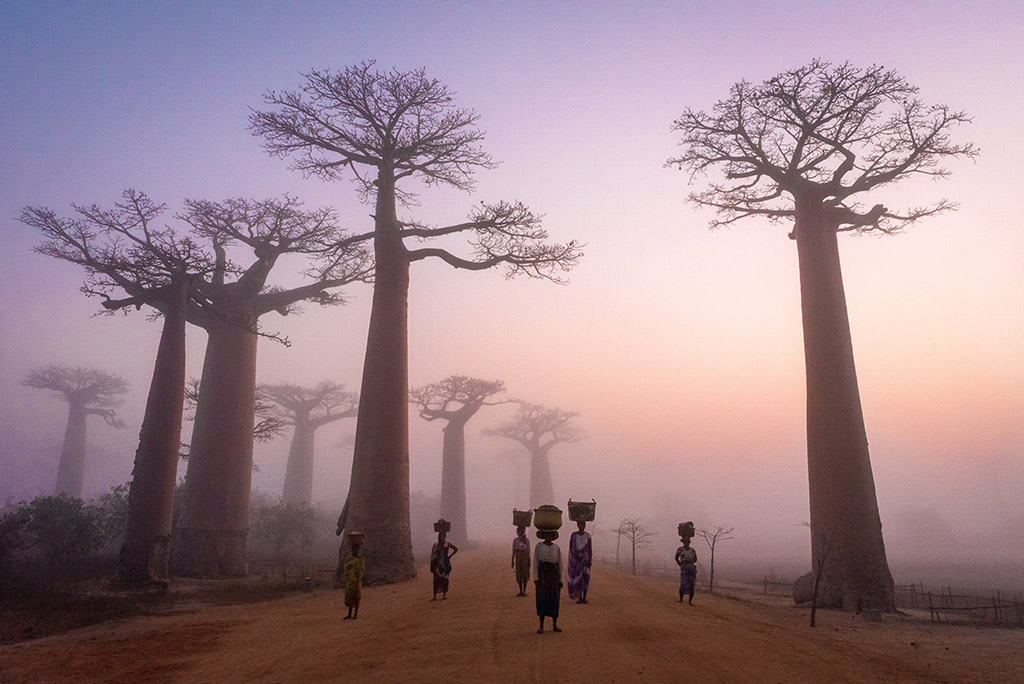 This is a fabulously atmospheric shot from Kirsty. The peachy-blue early-morning light that suffuses the image gives it an other-worldly quality, with the unique silhouettes of the baobab trees fading into the distance. The six figures provide a superb sense of scale and the separation between each of them is spot on: any overlap between them would have weakened the pleasing nature of the scene substantially. Spend some time with the picture, and you'll see that each person is standing slightly differently, which brings character and interest to the frame. If there's one thing we ask from a travel image, it's to be transported to the scene, and that's where Kirsty's shot is so successful. A worthy winner.
2. Charles Ashton, UK, 90pts
Nikon D850, 105mm, 1/200sec at f/1.4, ISO 6400
There's so much to enjoy about this unusual shot, which is reminiscent of a film still. Straight away we know we're in Cuba, but the fact it's shot at night, and the combination of the green and red against a muted backdrop, lift it out of the ordinary. The composition is well controlled, too, with the grates at the top keeping everything anchored. The woman's shadow against the wall completes the scene.
3. June Fox, UK, 80pts
Canon EOS 5DS R, 24-70mm at 70mm, 1/100sec at f/2.8, ISO 2500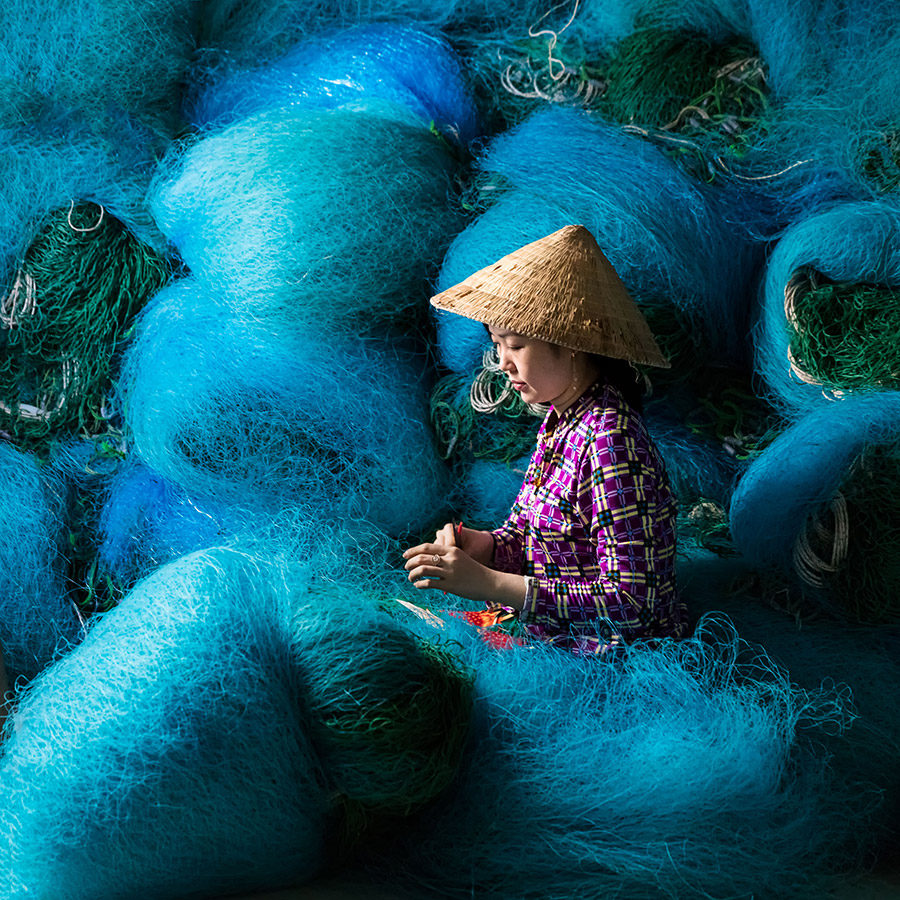 People at work is always a great topic for travel, and June has composed this scene very well, filling the frame with the blue and green netting, and placing the woman in just the right spot. The lovely soft side lighting adds depth.
4. Tommaso Carrara, UK, 70pts
Leica Q2, 28mm, 1/320sec at f/11, ISO 100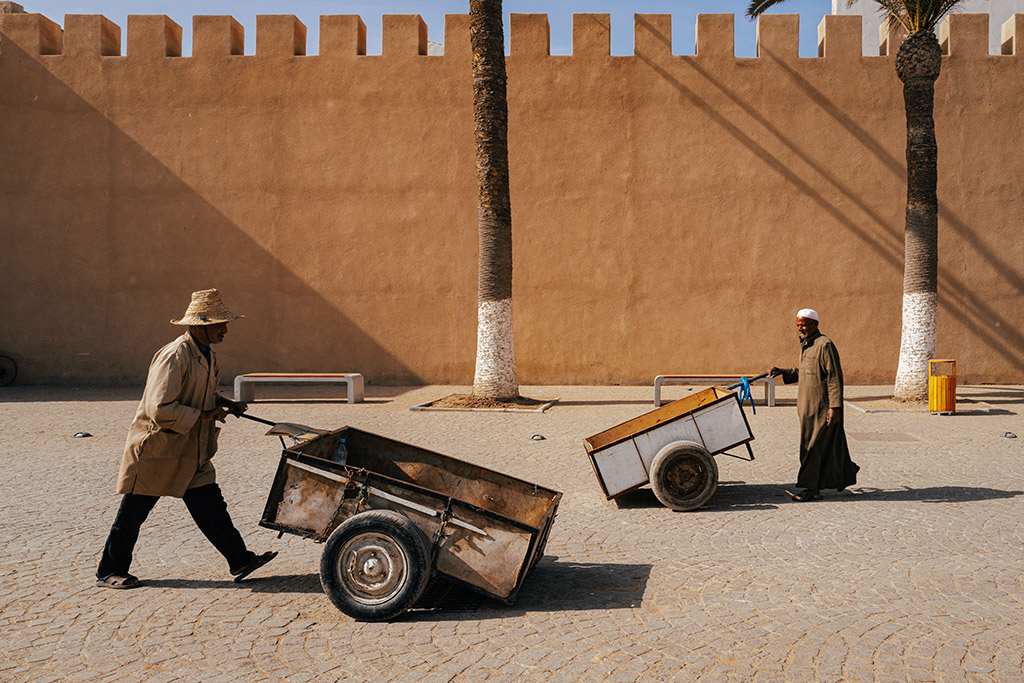 Simplicity and balance – two qualities that work with any genre, and they are particularly effective in this scene in Essaouira, Morocco. Tommaso's timing means the two men and their trolleys are perfectly placed, giving a sense of being together but apart at the same time. The placement of trees and shadows in the background is perfect, too.
5. Wayne Elsworth, UK, 60pts
Canon EOS 6D, 16-35mm at 35mm, 1/500sec at f/9, ISO 100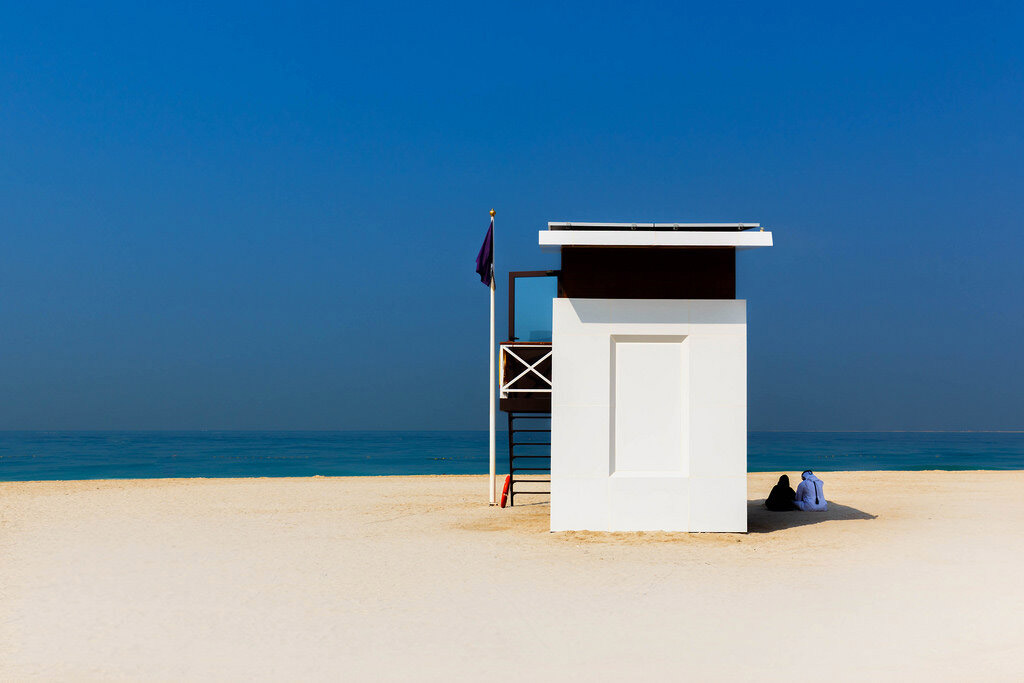 A cloudless blue sky is usually to be avoided, but here it works beautifully, creating an almost Rothko-esque combination with the pale sand at the bottom of the frame. The two figures who are huddling in the only shade available create context and give a clear idea of the sheer heat of the day. A memorable picture that tells a distinct story.
6. Graeme Youngson, UK, 50pts
Canon EOS 70D, 18-55mm, 1/2000sec at f/7.1, ISO 320
Some great observational skills have gone into this picture. Filling nearly the whole frame with one colour is bold, as is composing with the main points of interest at the edges of the frame. We love that both the man and the car are 'looking' in opposite directions, and the extra touch of the numbers and lamp's shadow.
7. Lynn Fraser, UK, 45pts
Canon EOS 5D Mark IV, 70-200mm at 200mm, 1/1250sec at f/4, ISO 1000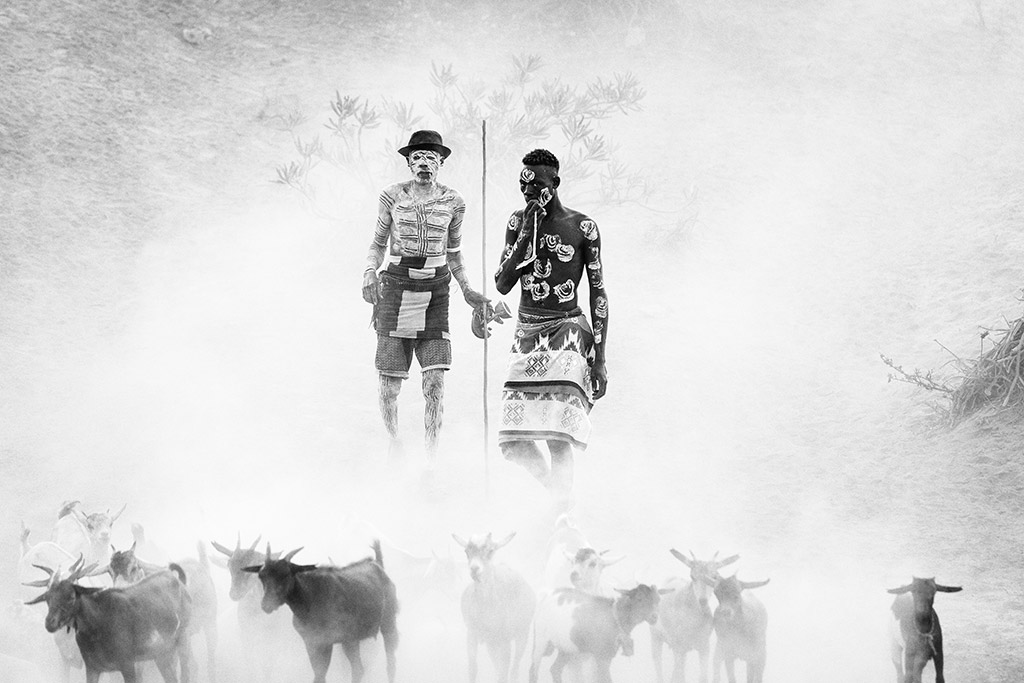 The dust being kicked up by the goats has created a strange perspective to this memorable image, making it appear almost as if the two men are floating. The viewer is left intrigued by this scene, which is always the sign of a well-executed shot. The black & white treatment adds to the overall sense of mystery.
8. John Seager, UK, 40pts
Canon EOS 5D Mark III, 24-105mm at 24mm, 1/60sec at f/4, ISO 250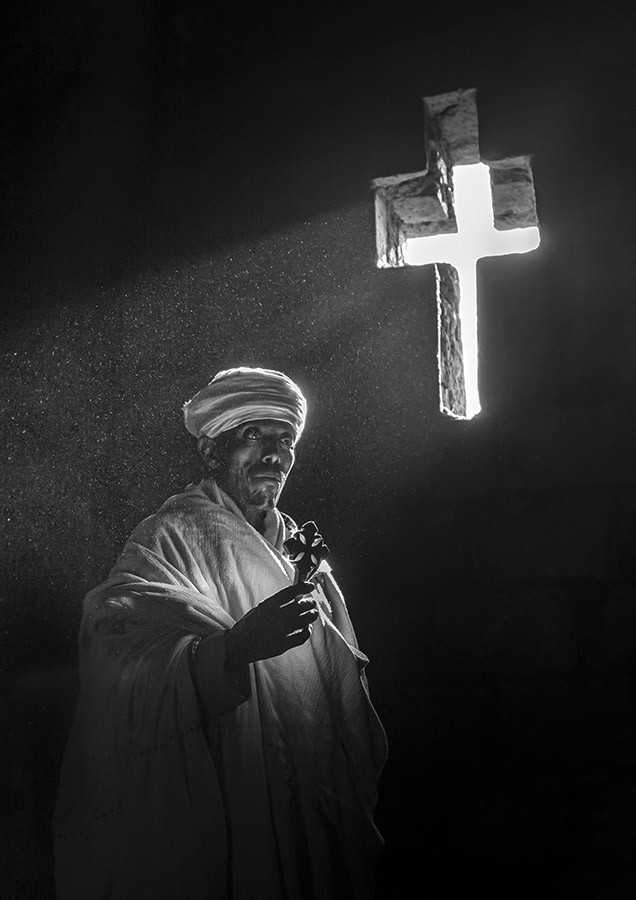 Guest judge Jordan Banks says: 'John's use of light in this environmental portrait is fantastic and capturing the dust-filled light rays adds a very real, gritty feel to the image. The way in which he has captured just the right moment where the cross window mirrors the cross in the man's hand is spot on and adds a sense of power to the image. His use of layers, adding depth, and composition are on point as well. I'm not always a fan of B&W for travel photography but I think John has made a good choice here. The contrasty image and general atmosphere seem to benefit from the more nullified aesthetic. John has a done a fantastic job and should be very proud of this frame.'
9. Trevor Cole, Ireland, 35pts
Nikon D850, 24-70mm at 24mm, 1/25sec at f/3.5, ISO 6400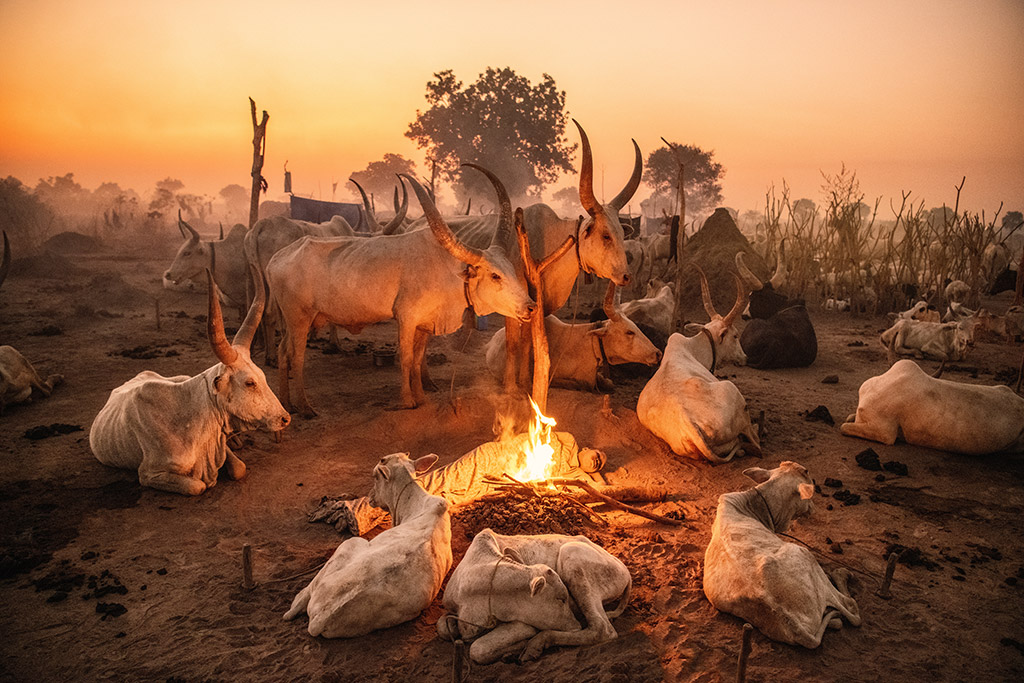 What a fabulously serene image, and not a human in sight – which is unusual for a travel image. And yet we instantly know that's what this is. We are left wanting to anthropomorphise this scene, thinking of the cattle as a group of people resting around the fire at the end of an arduous day. And yet, look more closely, and you'll see the figure of a man behind the fire, sleeping off the day's work. It's an image that speaks of beauty and hardship simultaneously.
10. Daniel Sands, UK, 30pts
Canon EOS 5D Mark III, 24-105mm at 35mm, 1.6sec at f/9, ISO 100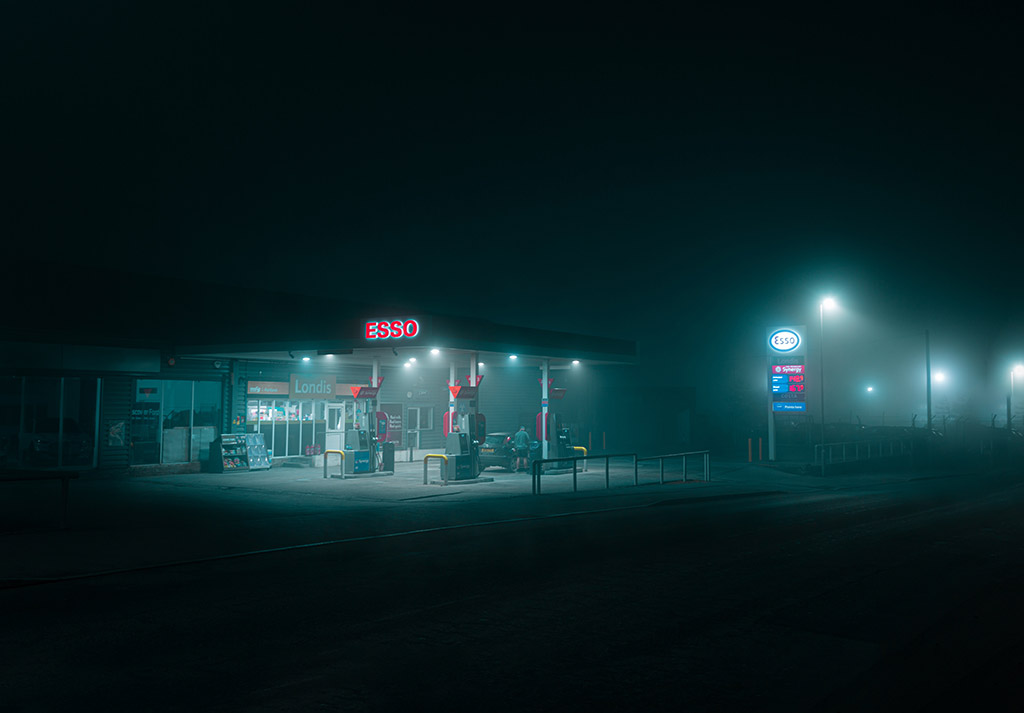 As we've always said, travel images don't have to be taken outside of the UK, as this ethereal capture demonstrates. It could equally have been shot on a road trip through the American Midwest. The restricted colour palette of greeny-blue and red maintains a sense of mystery, as do, of course, the artificial lights piercing through the mist. It was brave to keep the upper and lower parts of the frame so dark, but that simply adds to the overall atmosphere. Love it!
---
Young APOY 2023 Travel winner
Yousef Naser, Egypt, 100pts
Fujifilm X-T3, 18-55mm at 55mm, 1/125sec at f/11, ISO 200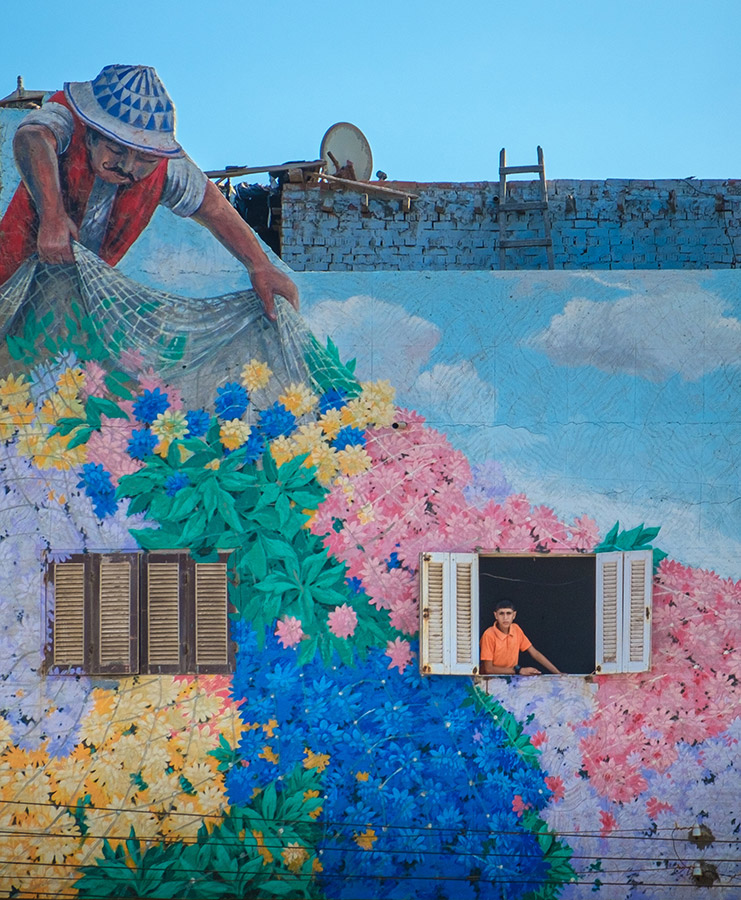 Beautifully observed and composed, this shot was a standout in this category. The way the mural has been framed, with the painting of the man at the top left, and the flowers flowing down to the figure in the window on the bottom right, is a classic compositional device that works particularly well here. The blue sky echoes that in the mural and even the wires at the bottom help to anchor the frame. Great stuff.
See the Young APOY 2023 Travel winners top ten and shortlisted photos.
---
APOY 2023 Camera club competition
Stephen Warner, UK, 10pts
Unknown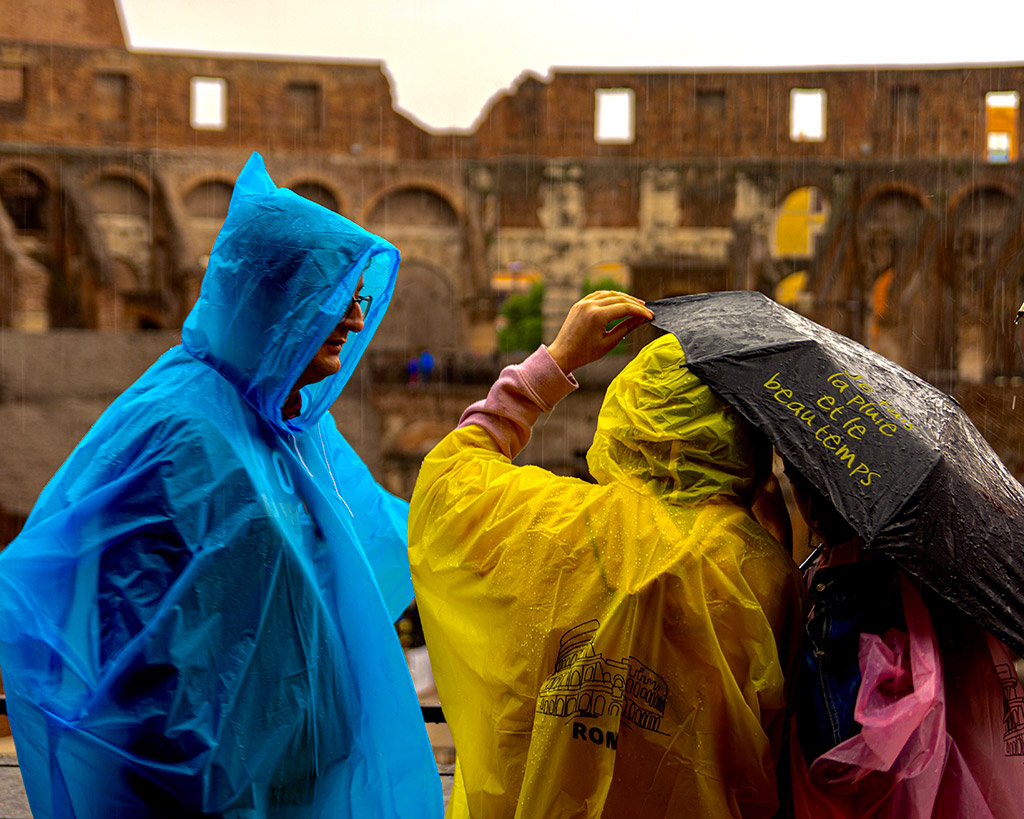 As this image entertainingly demonstrates, we are at the behest of the weather, no matter where we might travel. Stephen added ten points to Launceston Camera Club's tally with this well-observed shot. You can do the same by selecting your club from the dropdown menu when uploading your shots.
---
The APOY 2023 leaderboards so far after Round Two, Travel

As is often the case in the early stages of APOY, the leaderboard is looking a little congested, with eight of the photographers in the top ten having equal points to at least one other. We are almost certain to see this stretch out over the coming months. It's good to see a mix of both familiar and new names in the top ten, too. We have a similar situation in Young APOY, with Yousef Naser – last year's winner – in joint first place.
As for our camera clubs, does Launceston CC have competition this year? Plymouth Camera Club has raced out of the blocks, accumulating an impressive 180 points so far, but with Launceston only ten points behind, anything could yet happen!
See the full leaderboards here.
---
Winning kit from MPB
The gear our winners used can be found at MPB
Taking first place, Kirsty Dolphin used a Tamron SP 24-70mm F/2.8 Di VC USD G2 A032N for her highly atmospheric scene in Madagascar. With its wide f/2.8 aperture throughout the range and up to five stops of image stabilisation, it's an extremely versatile lens for travel photography. It is constructed of 17 elements in 12 groups and is designed to provide excellent quality and high-precision autofocus in a compact size. This lens can be found at MPB in both Nikon and Canon fit for between £464 and £934.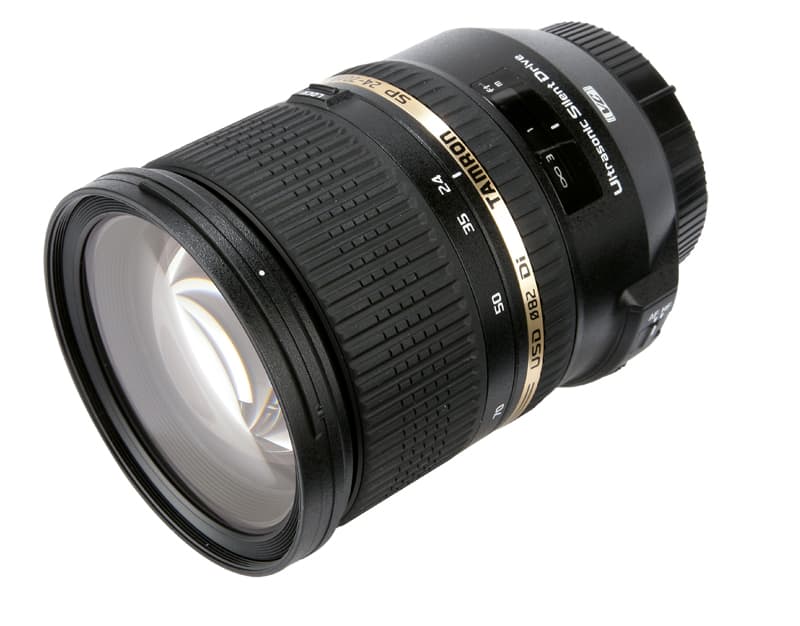 Used by both Charles Ashton in 2nd place and Trevor Cole in 9th place, the Nikon D850 is a superb workhorse of a camera that features a 46MP back-illuminated CMOS sensor, 7fps continuous shooting, 2.36-million dot tilting touchscreen and 153-point autofocus system. When reviewed in AP, it was said to be 'Nikon's best all-round camera yet.' This DSLR can be found at MPB for £1,199 in well-used condition and £1,499 in good condition.
In 6th place, Graeme Youngson shot his eyecatching red-and-blue image with the Canon EOS 70D, which features a 20.2-million-pixel sensor, 19 cross-type AF points and a 7fps shooting rate. It received five stars when reviewed in AP back in 2013, and was described as a 'very compelling camera' that 'handles superbly'. Still a good choice, it can be bought at MPB for between £94 and £299.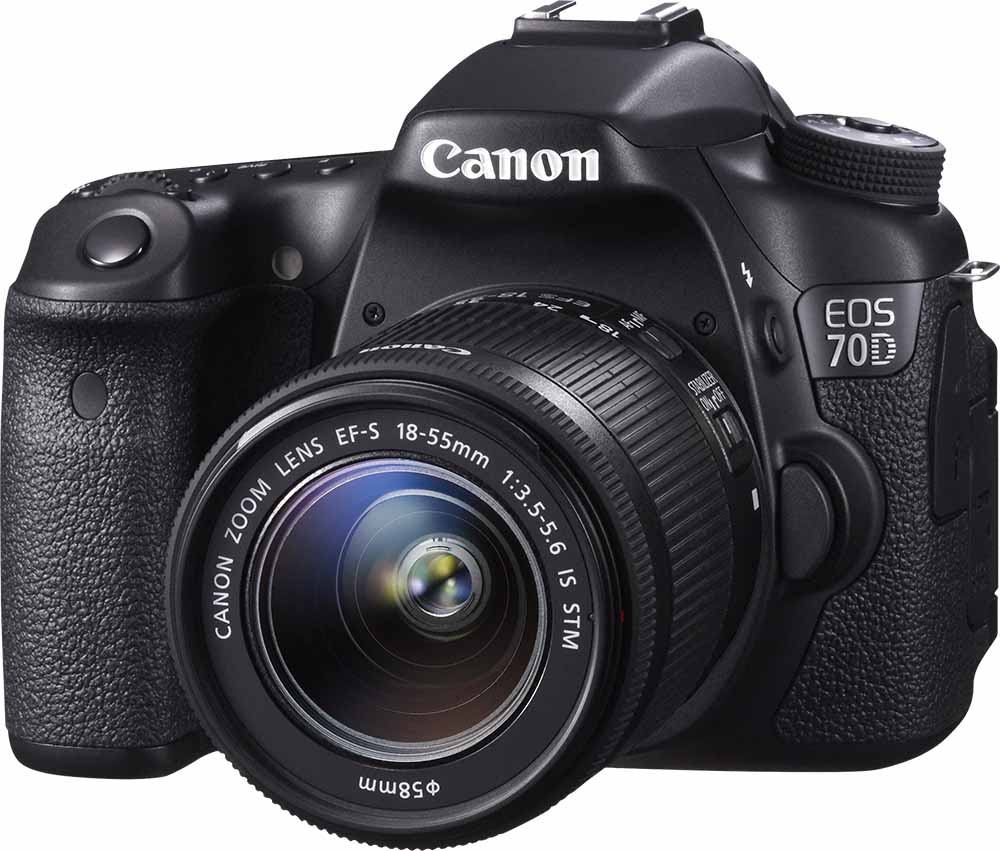 To browse the extensive range of stock at MPB, visit www.mpb.com
---
APOY 2023 Round Four is now open for entries! Submit your best landscape photographs here.
Best photography competitions to enter in 2023
Further reading:
How to take great travel photos with a smartphone
Travel photography guide from the experts
The best travel cameras for 2023
---