Enter the UK's most prestigious competition for amateur photographers. Amateur Photographer of the Year 2023 (APOY) is now open for entries! The first round is Black & White. See entry details below…
---
Amateur Photographer has always championed the best in image making, and nowhere is this clearer than in our annual Amateur Photographer of the Year award (APOY), where the best non-professional photographers in the world compete over ten rounds to win some fantastic prizes.
Once again, we have teamed up with used camera and videography retailer MPB to bring you £11,000-worth of prizes. The categories cover everything from black & white, to close-ups,
to portraits and more, so there's something to suit every interest. You might submit images to only one or two rounds, or you might set yourself the challenge of entering them all, with the aim of taking home the main prize – a £1,000 voucher to spend at MPB. Plus, the title of Amateur Photographer of the Year.
In addition, the winner of each round receives a voucher for £500, while those placed second and third receive vouchers for £100 and £50 respectively.
Two years ago, we launched the Young Amateur Photographer of the Year competition (Young APOY). We are proud to be running this award again, which is free to enter to anyone aged under 21. The winner of each round will receive a voucher from MPB for £250, while the overall winner receives a voucher for £500.
Once again, we are encouraging camera clubs to enter and accumulate points, with the highest-scoring club receiving a voucher for £500 and a Rotolight NEO 3 worth £650.
Your work will be seen by a panel of experienced judges and a wider audience on Photocrowd. So, start thinking about and planning your entries – we can't wait to see them!
---
Amateur Photographer of the Year 2023, Round One – Black & White
The pursuit of a great monochrome picture is something many photographers devote their whole lives to. The joy of this category is that any subject goes, because the medium is equally stunning whether you shoot landscapes, portraits or classic street photography. It's always worth shooting with a conversion to black & white in mind – don't make it an afterthought. Instead, when taking your images, consider form, tonal range, negative space and shape.
Your guest judge, Rachael Talibart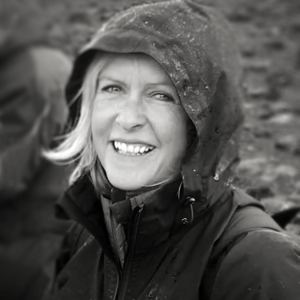 Your guest judge for Round One is Rachael Talibart. Rachael is best known for her series, Sirens, which reflects her fascination with the sea and coast. Her images have been featured in the press all over the world, are regularly exhibited, and her prints collected internationally. She is the author of three monographs, and runs photography courses on location and online via www.f11workshops.com. Visit www.rachaeltalibart.com
The closing date for this round is Monday 6th March 2023.
Need some guidance for your Black & White APOY 2023 entries?
How to create stunning black and white photos
Black and white smartphone photography guide
---
Young Amateur Photographer of the Year 2023
For the third time, we are running an APOY Young Photographer of the Year competition, in order to encourage our up-and-coming snappers. Entrants should be 21 years old or younger by the competition's final closing date of 13 November 2023. All the categories are the same as for the main competition – simply select the Young APOY option on Photocrowd when you upload your images. This category is free to enter; each category winner receives a £250 voucher, and the overall winner receives a voucher for £500 to spend at MPB.
---
APOY 2023, camera club award
Do you belong to a camera club? You can accumulate points for your society when you enter APOY, and after all ten rounds are complete, the one with the most points wins a £500 voucher to spend at MPB, and a Rotolight NEO 3 Pro Imagemaker Kit worth £650. The kit includes one NEO 3 Pro, a custom NPF-770 battery, a pouch, diffuser dome, ballhead and cold shoe. It's the brightest LED on-camera light ever made, and comes in a compact form factor you can take anywhere.
---
Plan your APOY 2023 entries
Below is a list of all this year's rounds, including opening and closing dates:
Round One, Black & White: Opens 8th February. Closes 6th March
Round Two, Travel: Opens 7th March. Closes 3rd April
Round Three, Macro: Opens 4th April. Closes 2nd May
Round Four, Landscapes: Opens 3rd May. Closes 30th May
Round Five, Portraits: Opens 31st May. Closes 26th June
Round Six, Architecture: Opens 27th June. Closes 24th July
Round Seven, Street: Opens 25th July. Closes 21st August
Round Eight, Wildlife: Opens 22nd August. Closes 18 September
Round Nine, Action: Opens 19 September. Closes 16 October
Round Ten, Low Light: Opens 17 October. Closes 13 November
---
Amateur Photographer of the Year 2023 – What could you win?
The winner of each round of APOY 2023 receives a voucher for £500 to spend at MPB. The winner might want to put their voucher towards the Leica Q2 Monochrom – the first full-frame digital compact to feature a dedicated monochrome sensor. It has a 28mm f/1.7 optically stabilised lens and was awarded five stars when reviewed in AP, with the output described as 'superb'. This camera is available at MPB for between £4,049 and £4,259.
The Fujifilm X100F is the fourth generation of this hugely popular model. It features a 24.2MP X-Trans CMOS III sensor and 23mm f/2 lens (equivalent to 35mm); its five-star review in AP says it's 'an absolute joy to use'. Find it at MPB for £1,039 in like-new condition.
The Nikon D700 incorporates many of the advanced features of Nikon's professional D3 in a more compact and affordable body, with a 12.1MP full-frame sensor. It's available at MPB in good condition for £319.
There are prizes for second and third places of £100 and £50 respectively, while the winner of the Young APOY category gets a voucher for £250.
Check out mpb.com to take your pick from thousands of items of second-hand gear at MPB.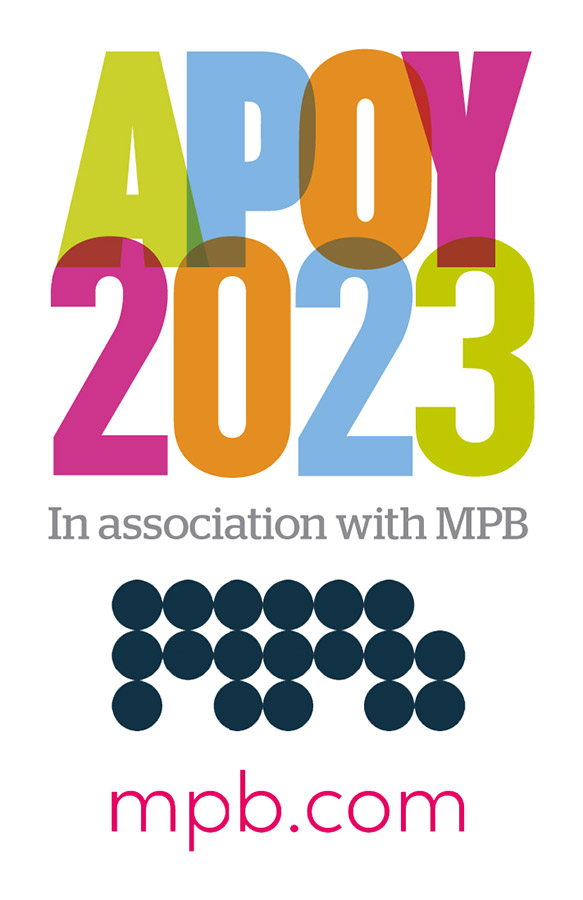 ---
More information about Amateur Photographer of the Year can be found here.
---
Related reading:
Check out the APOY 2022 Round Two Black & White winners!
---