Leica Q2 Monochrom at a glance:
£4995
47.3MP full-frame monochrome sensor
28mm f/1.7 optically stabilised lens
ISO 100-100,000
3.68m-dot electronic viewfinder
3in, 1.04m-dot fixed LCD
Dust- and splash-resistant design
Leica is indelibly associated with black & white photography. Its unique position within the market, making low-volume, high-priced cameras, also allows it to deliver concepts that mainstream makers couldn't contemplate. Put the two together, and it's no surprise that it's the only company to have produced full-frame cameras dedicated to shooting in black & white. Indeed its third-generation M10 Monochrom that arrived earlier this year is very special indeed.
With the new Q2 Monochrom (which for the sake of brevity, I'll call the Q2M from now on), the firm has transposed the idea to a different type of camera. Based on last year's Q2, it employs a 28mm f/1.7 optically stabilised lens that's fixed rather than interchangeable. It also uses a new version of the Q2's 47.3MP full-frame CMOS sensor that's been stripped of its colour sensitivity, rather than its sibling's 40.9MP chip. The other big difference lies with the price: at £4995, the Q2M is slightly less unaffordable than the M10 version, which costs £7250 without a lens.
Read more: Best cameras for black and white photography
Building a monochrome camera might sound like a pointless exercise; after all, you can make really nice black & white prints from colour files. But it offers genuine image-quality advantages, delivering increased detail, greater dynamic range and lower high-ISO noise. In short, if you really want to shoot in black & white, a dedicated sensor will give the best possible image files. The main penalties are that it's intolerant to over-exposure, and that subject-tracking autofocus is unavailable (as it requires colour information to work).
Leica Q2 Monochrom: Features
In many respects, the Q2M offers the same specifications as the standard Q2. However its ISO range covers 100-100,000 rather than 50-50,000, reflecting the increased sensitivity that comes from omitting the light-sapping colour filter array over the pixels that's used by conventional sensors. Raw images are recorded using Adobe's open-standard DNG format, which means that you probably won't need to upgrade your imaging software to process them, and Leica claims that the 14-bit files offer up to 13 stops of dynamic range at ISO 100.
Thanks to its Maestro II image processor, the camera can shoot at 10fps with the mechanical shutter, or 20fps in electronic mode. This is seriously impressive given the high resolution, and should be more than fast enough for a camera with a fixed wideangle lens. It offers a shutter speed range of 2 minutes to 1/2000sec using its mechanical shutter, extending to 1/40,000sec using the silent electronic shutter for shooting at large apertures in bright light, with the camera capable of switching seamlessly between the two modes.
The lens is the same 11-element, 9-group 28mm f/1.7 design as previous Q models, which includes three aspherical elements to minimise peripheral aberrations. Unusually for a full-frame fast prime it's optically stabilised, which gives the camera extraordinary low-light capabilities. Leica has included an Auto OIS option that only operates at shutter speeds of 1/60sec or slower, and otherwise keeps the IS group centred for maximum sharpness. This makes perfect sense in a camera that'll mostly be used hand-held, and I'd leave it switched on all the time.
Leica has included a set of crop modes for shooting at longer equivalent focal lengths, with a rangefinder-style frameline superimposed on the 28mm view for composition. Set using a small button on the back, the crop is only applied to JPEGs, which mercifully aren't then up-sampled as with other brands' digital zoom functions. The camera records a full-size DNG alongside, with the crop information stored in metadata. There's a 35mm equivalent crop that provides 30MP resolution, 50mm equivalent at 15MP, and 75mm equivalent at 7MP, which is still sufficient for a nice A4 print. Obviously this isn't the same as having an optical zoom, but it can still be surprisingly handy.
While it may look like a very basic, traditional camera, the Q2 Monochrom actually hides away a range of useful options in its menus. These include comprehensive exposure-bracketing options, a fully featured intervalometer for time-lapse shooting, and multi-pattern, spot and average metering. In place of colour modes it offers a set of six toning options, with sepia, blue and selenium each available in either weak or strong, alongside the standard neutral monochrome output. While they're all quite attractive, I'd stick with the weaker versions, and particularly like the selenium effect. There's also programmable auto-ISO that allows you to set a minimum shutter speed suitable for the kind of subject you're shooting; alternatively you can choose an Auto mode that's tied to the effective focal length of the crop mode.
The Q2M is also capable of recording movies in 4K (3840 x 2160) at 30fps, or Cinema 4K (4096 x 2160) at 24fps, with just a small field of view crop to accommodate its electronic video stabilisation. It has built-in stereo microphones, but no connector for an external unit, so you'd need to use a separate recorder for higher quality sound. There's no port to provide an HDMI output for an external recorder, either. On a more positive note, all of the toning options are available during video recording.
As with many other recent cameras, the Q2M features Bluetooth connectivity. This simplifies pairing with your smartphone for use with the free Leica FOTOS app, and can also switch the camera's Wi-Fi on and off for remote control, or browsing and copying images. One neat feature is the ability to keep the camera's clock automatically synced with your phone, which should be handy for those travelling between time zones.
Leica Q2 Monochrom: Focal points
Leica's Q2 Monochrom presents a beguiling mix of the retro and the modern.
Filters  Coloured filters can be used for controlling the image contrast and tonality, just like when shooting black & white film, via a standard 49mm thread.
Hood  The supplied metal hood screws onto its own, separate thread. It's very effective at shielding the lens, but completely blocks access to the filter thread, so has to be removed when you want to add or remove one.
Battery  Power is provided by the same BP-SCL4 battery as the Q2 and Leica SL2, which is rated for 350 shots. The battery fits flush with the baseplate, rather than behind a door, and is released using a separate lever. It can only be charged externally.
Card  The SD card slot is found behind a neatly designed baseplate door, and accepts high-speed UHS-II type cards to deal with the data throughput rates of rapid continuous shooting and 4K video.
Touchscreen  Leica has included the most useful touch controls, for example to change secondary settings and reposition the focus point. But the menus can only be navigated using the d-pad.
(No) connectors  In Leica's drive for simplicity, it has eliminated all connector ports from the body. This means there's no means of using a cable release, microphone, or USB charger.
Leica Q2 Monochrom: Build and handling
As befits its £4995 price tag, the Q2M is built like a tank, with a metal-shelled body that's sealed against dust and water to the IP 52 standard. Leica has made a point of paring down the external design, giving a sleek, minimalist look. The rounded ends, borrowed from the firm's iconic M-series rangefinder cameras, make it unexpectedly comfortable to hold.
Aesthetically, Leica has played with the Monochrom theme, with the camera finished in a stealthy matte black and omitting the red dot name-badge that's found on the stock Q2. The various dial and control markings are all grey or white, meaning that there's no colour on the body whatsoever. It's a very stylish-looking, purposeful design, but the lens markings can be tricky to make out in low light.
In its trademark fashion, Leica has done a fantastic job of stripping back the physical controls to offer exactly what you need while shooting, with a traditional shutter speed dial on top, and aperture and manual focus rings on the lens. There's also a control dial under your thumb for setting exposure compensation and ISO, and a d-pad for moving the focus point. A column of three buttons beside the rear screen deals with playback and menus.
The aperture ring is marked in whole stops down to f/16, with detents at 1/3-stop steps. Set to the A position, it allows shooting in program or shutter priority modes. Beside it is a perfectly damped manual focus ring, complete with distance and depth-of-field scales to allow the use of zone or hyperfocal focusing methods. Rotating the focus ring past the infinity position sets the camera to AF mode; returning to MF requires depressing a small button on the focusing tab.
Twisting a third ring adjacent to the camera body sets the lens to macro mode, which reduces the minimum focus distance from 0.3m to 0.17m, and neatly slides a new distance scale into place. In macro mode the maximum aperture is limited to f/2.8.
On the top plate you'll find a shutter speed dial that's marked in full stops from 1 second to 1/2000sec – the fastest speed available using the mechanical shutter. There's also an A position for aperture priority or program modes. It's possible to set intermediate shutter speeds in 1/3 stop steps, using the electronic dial placed alongside. In aperture-priority and program modes, this dial directly controls exposure compensation; pressing a large button embedded in its centre sets the ISO. When shooting in shutter priority mode, or manual with Auto ISO, you can set exposure compensation via the onscreen control panel, or assign it to the Fn button beneath the viewfinder.
With the dial in the 1/2000 position it's also possible to set electronic speeds up to 1/40,000sec, while at the other end of the scale you can use timed speeds as long as 2 minutes, along with a T (for Time) setting in manual mode. For those unfamiliar with the idea, this is like the Bulb mode found on most cameras, but better. Instead of having to keep the shutter button depressed during a long exposure, you press it once to open the shutter, and a second time to close it. The elapsed time counts up onscreen during the process.
Tapping the Menu button brings up an onscreen status display, from where you can change secondary settings related to autofocus, metering, continuous shooting and the self-timer, or fire up the camera's smartphone connectivity. A second tap of the Menu button brings up a user-customisable favourites menu, while subsequent presses enter the main menu system and cycle through its pages. Once you get used to it, this works really well.
To record video you can either swipe horizontally on the touchscreen, or tap the menu button or then select the Video tab of the control panel. You'll then see a video-optimised 16:9 preview and audio levels display, with recording activated by the shutter button. Swiping up or down on the screen enters playback.
Leica offers just enough customisability to tailor the camera to your needs. In addition to the customisable Fn button, the zoom/lock button next your thumb can be re-assigned from digital zoom to auto-exposure or autofocus lock. It's even possible to save up to six user profiles for different shooting scenarios, which can also be given meaningful names.
Normally I'd criticise a company for removing external controls, but Leica has perfected the art of stripping a camera back the basics and leaving you with exactly what you need. Accordingly, the Q2 Monochrom makes it quick and easy to change the important exposure settings, and to move the autofocus point or focus manually if you prefer. It's a camera that does a brilliant job of handing creative control to the photographer, as opposed to being a photo-taking gadget that wants to do everything for you.
Leica Q2 Monochrom: Viewfinder and screen
When it comes to composition, I suspect most photographers will use the electronic viewfinder. It's large and sharp, with a 3.68m-dot resolution and a magnification of 0.76x. A neat dioptre adjustment knob clicks in and out of the body, allowing easy adjustment with minimal risk of accidental resetting. However I found the EVF's corner-mounted design and minimal eyecup makes it susceptible to glare in bright light, meaning I often had to shade it with my left hand.
A number of useful compositional aids can be superimposed on the live view feed, including gridlines and a virtual horizon to aid composition, along with a live histogram and clipping warnings to help avoid overexposure. The latter is especially important on Leica's Monochrom models, as when highlight detail gets clipped, it can't be retrieved.
Below the EVF is a 3-in touchscreen that's fixed in place, rather than articulated. Leica says this helps keep the camera robust and weather-sealed, but I suspect many photographers would favour a tilting unit on this kind of discreet street-friendly camera. Personally I rarely used the screen for composition, but instead only for changing settings and playback. The eye sensor for switching automatically between the two viewing methods offers two levels of sensitivity.
Leica Q2 Monochrom: Autofocus
While it's designed to look very much like a manual-focus rangefinder, the Q2M includes a perfectly capable autofocus system based on 225 contrast detection points. It offers multi-zone, field and spot modes, with the latter allowing the AF point to be positioned almost anywhere in the scene using the d-pad. Face detection is also available, and works very well, being capable of recognising people across a wide range of distances and angles.
In use the autofocus is quiet and accurate, and while it's not the quickest I've ever used, it's more than adequate for a camera with a fixed wideangle prime. It also continues to function perfectly well in extremely low light, no doubt aided by the lens's large aperture. However, most of the time I turned off the autofocus and employed manual focusing instead.
This reflects the fact that Leica has provided one of the best experiences of any camera I've used, which positively encourages you to manipulate the focus to match your own creative vision. Rotating the focus ring automatically engages a magnified view, upon which is superimposed a peaking display that precisely highlights those areas in sharp focus. Naturally this can be disabled it you prefer.
Leica Q2  Monochrom: Performance
A flick of the power switch around the shutter button brings the Q2M to life almost immediately, and in use it's a snappy, reactive camera that does what you ask of it with the minimum of fuss. In part this is down to the analogue controls that provide a particularly quick and direct way of controlling the shutter speed, aperture and focus. However the buttons and touchscreen are also all perfectly responsive to your inputs. Operationally the camera is extremely quiet – the photographer may be able to hear the autofocus and shutter mechanisms in quiet environments, but it's unlikely anybody else will notice.
The metering is generally well judged, with a distinct tendency to protect highlights from clipping, which makes perfect sense given the sensor's characteristics. It does mean that you'll often get dark foregrounds in high contrast scenes as the camera seeks to retain detail in the sky, but this isn't a problem given that the DNG raw files are extremely malleable. However if you're aiming to share JPEG files, you'll need to keep an eye on what the camera is doing and be prepared to apply exposure compensation when necessary.
Leica Q2  Monochrom: Image quality
Examining the Q2M's image files reveals that Leica has once again delivered on the theoretical benefits of the monochrome sensor. When everything comes together properly, it's capable of rendering exquisitely fine detail in a fashion that conventional colour sensors simply can't match. At low ISOs, the sensor's dynamic range is extraordinary, which means you can expose for bright highlights and then pull out detail from the deepest shadows within the raw file, without being troubled by unsightly noise.
The sensor's qualities also shine through as you raise the ISO. Even when examining your files close-up onscreen, you'll see only a little noise starting to appear at ISO 3200. But because it's pure luminance noise, all it does is add a fine grain effect, which means it's not remotely objectionable. Indeed it's only when you switch up to ISO 12,500 that noise starts to have a clear impact on detail, but I'd still be perfectly happy shooting ISO 25,000 as a matter of course.
By ISO 50,000 shadow detail has pretty much disappeared, but images should still be quite usable with careful processing and noise reduction. I'd be inclined to avoid ISO 100,000, but that's no great loss on a camera with an image-stabilised f/1.7 wideangle lens, as I can't really envisage when you'd need it. I also saw some pattern noise effects in dark tones when manipulating DNG files of ISO 25,000 and higher, but it seem churlish to complain.
The lens is a fine performer, resolving an impressive amount of detail in the centre of the frame at f/1.8, with a zone of critical sharpness that extends roughly to the top and bottom edges. Beyond this area sharpness tails off, with the extreme corners of the frame looking slightly low in contrast and lacking pixel-level fine detail. But you'll only see this if you view images at 100% onscreen or make enormous prints; in real-world use, the shallow depth of field at f/1.7 is likely to have a far greater impact. As always the corners improve progressively on stopping down, giving excellent results at f/8 to f/11, which generally count as normal working apertures for full-frame anyway. However they always show just a little pixel-level softness, which probably reflects the fact that the lens's residual lateral chromatic aberration (which can be seen on the standard Q2) can't be corrected with a monochrome sensor.
Photographers should also be aware that, like most modern lenses, this one is built around software correction for barrel distortion. Unfortunately some raw converters won't apply this correctly, which can leave you looking at strongly curved lines where they should be straight, along with black corners to the frame. The lens is also rather prone to flare with strong light sources within the frame, such as the sun or street lamps.
Leica Q2  Monochrom: Verdict
In a way, it's almost pointless trying to assess a £5000 camera with a fixed 28mm lens that can only shoot in black & white. It's such a niche concept that the vast majority of photographers will never remotely contemplate buying it. But for those who can afford it and are confident it will fit their artistic vision, the Leica Q2 Monochrom is a truly lovely camera.
First of all, it's clearly been designed by people who intimately understand how a camera should work. Leica has included intuitive physical controls for everything you need to change on a shot-by-shot basis, with quick access to secondary settings provided by the onscreen status/control panel. It's also included just enough customisation to allow you to tweak the camera for your own needs. As a result, the Q2M is a real pleasure to shoot with.
Then there's the superb output. When I reviewed the M10 Monochrom I declared that it gives probably the best monochrome image files you'll find, but the Q2M's might be even better, thanks to its higher resolution. Low ISO raw files contain immense amounts of detail into the deepest shadows, while high ISOs can almost be used with impunity.
Of course there are bound to be debates over whether a 28mm lens is the 'correct' choice for this kind of camera, rather than 35mm or even longer. But to me it makes sense given the sensor's resolution and well-implemented zoom modes; after all you can't crop a 28mm view from a 35mm lens. And for those who'd definitely like a 47.5MP B&W sensor coupled with a 50mm AF lens, it's now surely only a matter of time before the SL2 Monochrom appears.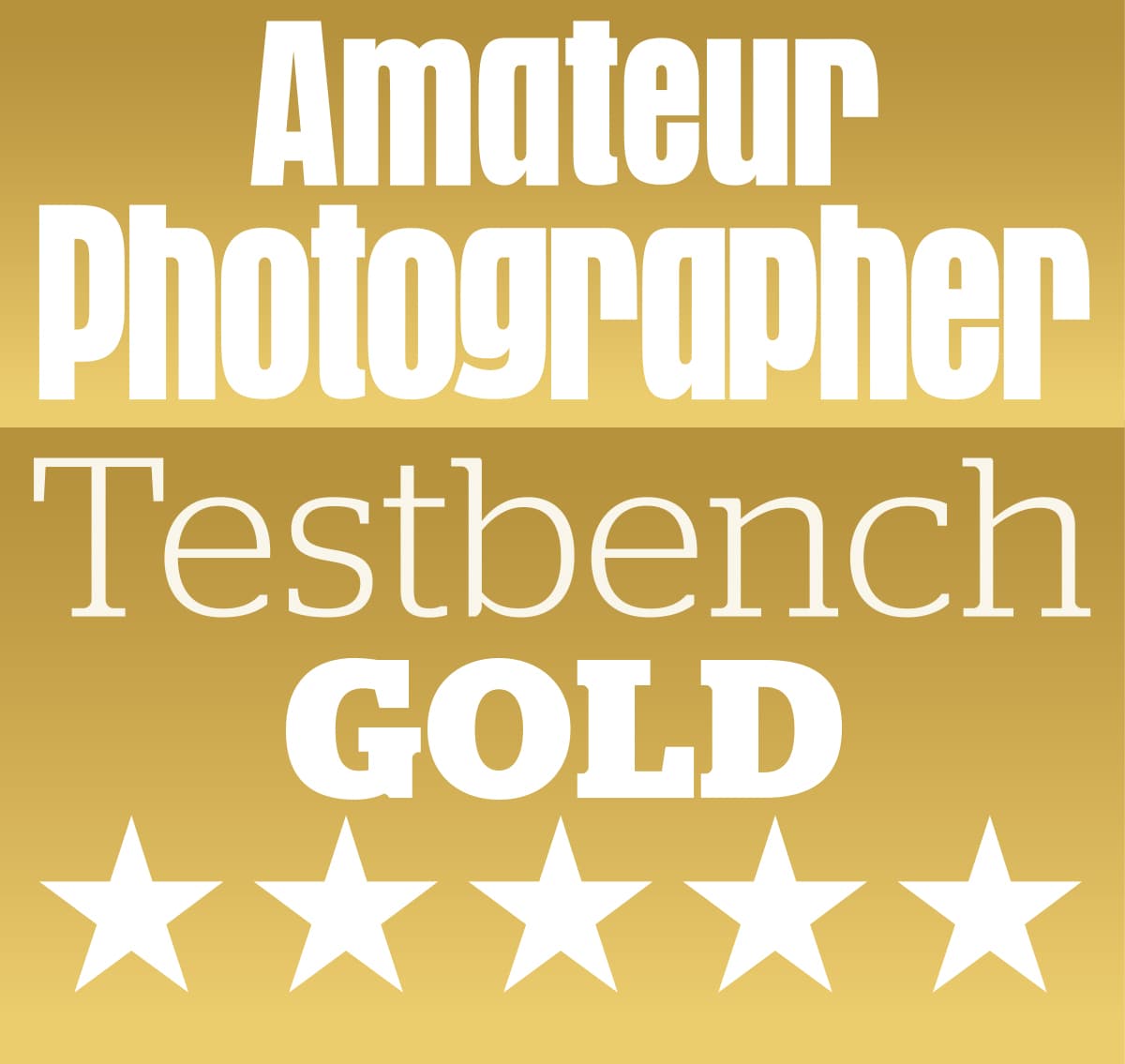 Find more great Leica cameras in our guide to the best Leica cameras.
Leica Q2  Monochrom: Specifications