It's that time of year again, as the AP Awards 2023 are announced! As a weekly magazine Amateur Photographer tests more software and accessories than any other UK publication and our tests are widely respected around the world for their independence, quality and depth.
As a result, the AP Awards, which have been an annual highlight in the photography calendar for well over 40 years, are held in higher regard within the global camera industry than any other UK award.
The software and accessories below are the most advanced ever produced, but our thorough testing identifies the strengths and weaknesses of each product to help you choose which one is right for you, and which ones are truly the best in their class.
So, without further ado, here is the winner of the AP Award for Best Software and the four deserved winners of the Best Accessories awards for 2023…
AP Awards 2023: Photo Editing Software of the Year – Serif Affinity Photo 2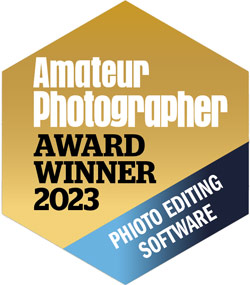 Designed for sophisticated and detailed image manipulation, Affinity Photo 2 is perhaps the closest direct alternative to Adobe Photoshop on the market. But rather than having to pay an ongoing subscription, it's available as a one-off purchase at a temptingly affordable price.
While it offers no cataloguing or browsing features, the software provides all the other tools you need to take your photos from raw files through to finished images. It's based around various 'personas', which are workspaces focused on different types of task. Open a raw file from your camera, and you'll find a full quota of conversion settings in the Develop Persona. Other common image-editing tasks are found in the Photo Persona, with most regular adjustments being applied as non-destructive layers. A Tone Mapping persona allows you to render high-dynamic range images in a realistic fashion, while the Export Persona outputs your finished work in regular file formats such as JPEG or TIFF.
This all makes Affinity Photo 2 an exceptionally powerful photo editor that can handle everything from non-destructive adjustments, through HDR, panorama stitching and focus stacking, to professional retouching and multi-layer composites. It's a really impressive piece of software whose advanced capabilities belie its bargain price.
Why we like it
Comprehensive feature set
No subscription
Excellent value for money
Impressive specialist tools
Read our Affinity Photo 2 review
---
AP Awards 2023: Premium Accessory of the Year – Billingham Eventer MKII
Billingham is famed for its top-quality, British-made camera bags. Its Eventer MKII is a beautiful, luxurious bag large shoulder bag that oozes classic understated style. It'll hold a camera body with four or five lenses, along with a laptop up to 30cm wide (13-in or 14-in screen size). The generously padded camera insert is removable, which allows it to do double-duty as a travel bag. Two large front pockets provide plenty of space for accessories such as flashguns and filters.
Like all Billingham bags, the Eventer MKII is beautifully made from top-quality materials, which means it will last for decades. The firm's signature three-layer canvas employs a cotton or nylon outer fabric and a soft liner, with a middle layer of 'Stormblock' butyl rubber making the bag practically impervious to even heavy rain. It's available in a choice of six tasteful colour combinations.
It's perhaps easy to think of Billingham bags as pricey indulgences, but this rather misses the point. If you've spent thousands of pounds on your camera and lenses, it makes sense to buy a bag that will protect them against anything the elements can throw at them. Nothing will do that better.
Why we like it
Beautifully designed
Top quality materials
Impeccable construction
Essentially waterproof
Read our Billingham Eventer MKII review
---
AP Awards 2023: Accessory of the Year – Rotolight NEO 3 PRO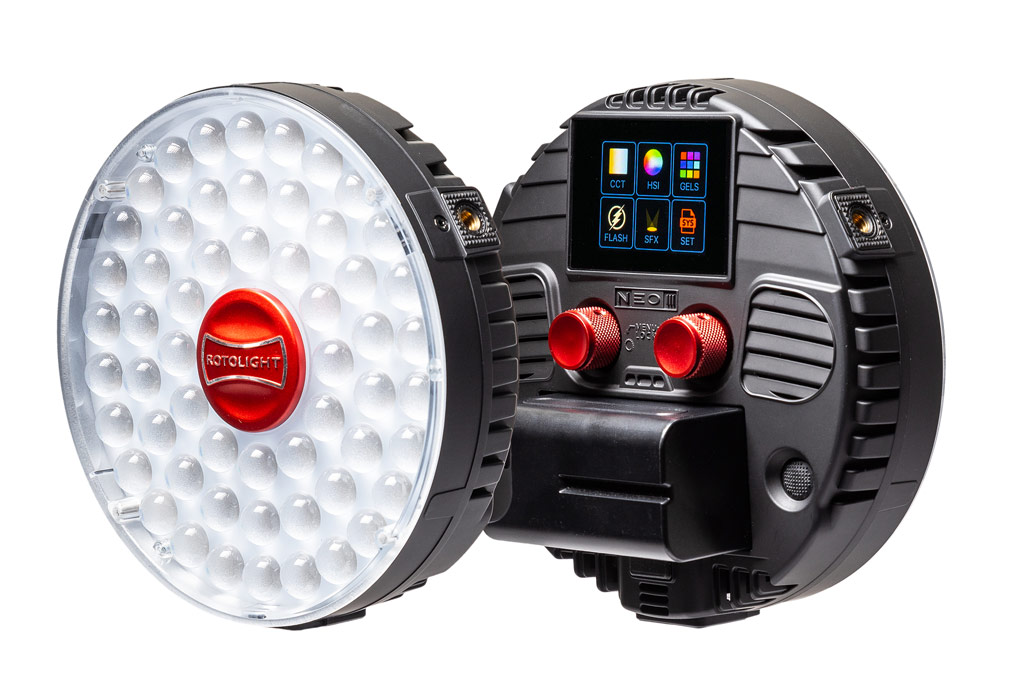 For the past few years, Rotolight has been steadily advancing the state-of-the-art when it comes to LED lighting. Following on from its AEOS 2 and NEO 3, which offer both continuous light and flash in full colour, we now have updated 'Pro' versions. It's the more affordable NEO 3 PRO that takes our award.
As before, this is a relatively compact light measuring 14cm in diameter that can be used either on-camera, or on a stand. Five-colour RGBWW LEDs cover both a broad colour-temperature range of 3000-10,000 Kelvin, and the full colour spectrum. Power is provided by a long-lasting, USB-C rechargeable NPF-750 Li-ion battery, and a useful dome diffuser is included in the Imagemaker Kit.
While the headline update is increased light output, the PRO version also gains built-in flash receivers for all the most popular systems on the market – an industry first. There's also a clever True Aperture Dimming option to help determine your exposure: enter your desired shutter speed, ISO and subject distance, and the light displays the recommended aperture. Build quality is improved too, including chunky metal control dials. All-told, this is an incredibly versatile light that's also easy to use.
Why we like it
Huge feature set
Compact and lightweight
Long battery life
Easy to use
Read our Rotolight NEO 3 PRO review
---
AP Awards 2023: Specialist Accessory of the Year – Adaptalux Studio Macro Photography LED Combo Pack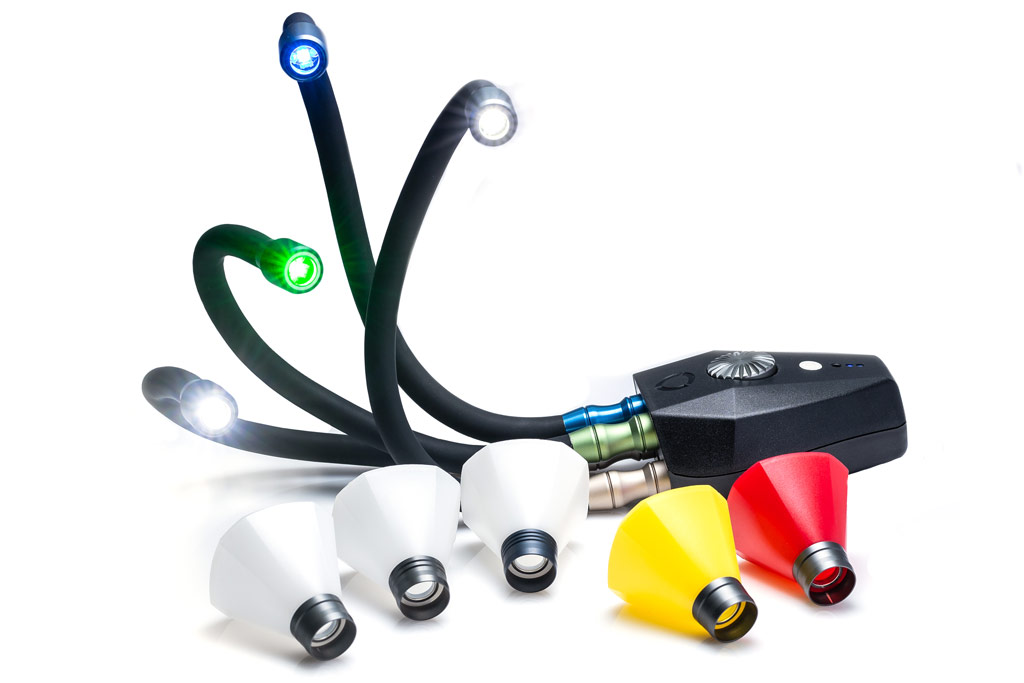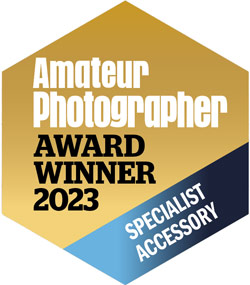 Adaptalux Studio is a compact and adaptable modular lighting system for close-up photography. It employs small LEDs on flexible mounting arms which are well-scaled to macro subjects. These plug into, and are powered by, the USB-C rechargeable Control Pod which gives up to twelve hours of light from a full charge. Five lighting arms can be fixed to the control pod via patented magnetic connectors, with their output controlled from a smartphone via the Adaptalux Studio app.
Lights are available in five different colours, and their beam angle can be controlled by adjusting a sleeve surrounding the LED. A variety of push-on diffusers and colour filters provide additional creativity and lighting control. Various kits are available, with Combo packs including four arms, three diffusers, and two colour filters for £372. Alternatively, you can configure your own set on the firm's website.
Whether you're a beginner interested in the fascinating world of macro photography, a keen amateur or a seasoned professional, the Adaptalux Studio system allows for creative lighting results which – unlike with flash – are visible in real time. Whatever kind of camera you use, with the Adaptalux system makes it easy to create striking close-up and macro images.
Why we like it
Ideal for small subjects
Large range of accessories
Always-on LED lighting
Long-lasting battery
Read our Adaptalux Studio Macro Photography LED Combo Pack review
---
AP Awards 2023: Innovation of the Year – Rotolight SmartSoft Box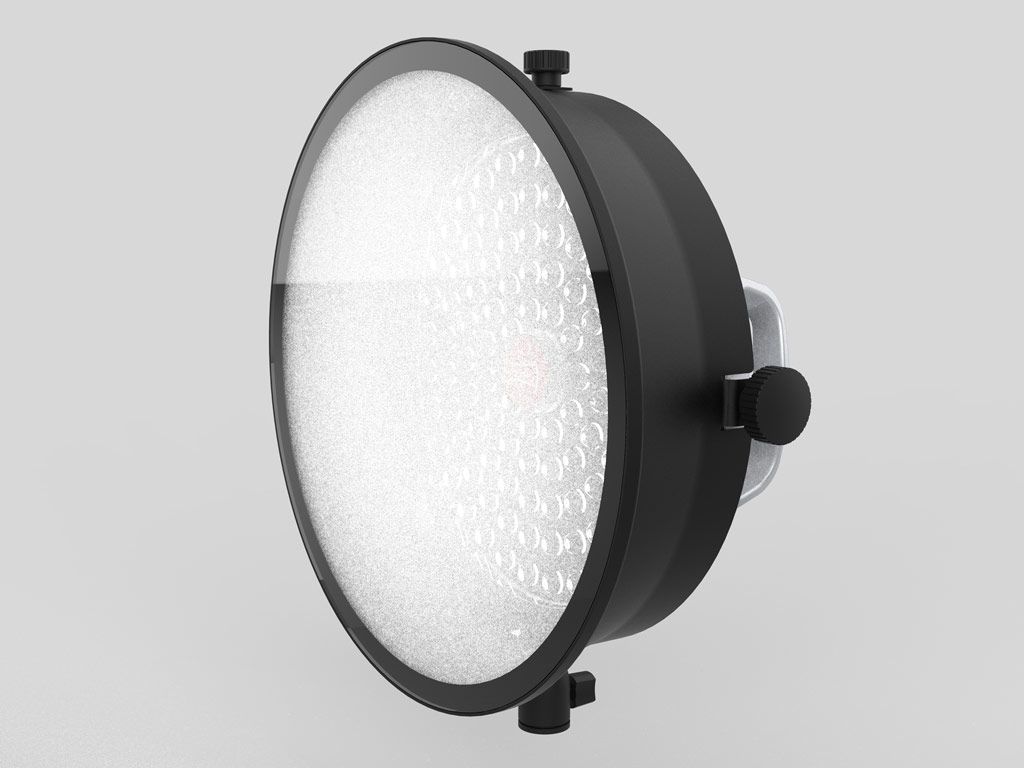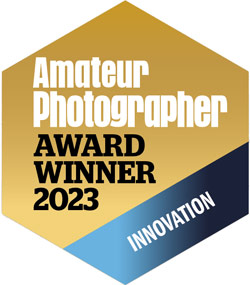 This year, our Innovation award goes not to clever new camera technology or a first-of-its-kind lens, but instead to a unique lighting accessory. We've been continually impressed by the way Rotolight has led the industry with its sophisticated LED lights, and in 2022, it again showed off its technological prowess by producing a revolutionary variable softbox for its AEOS 2 light.
This unique device allows the degree of diffusion to be electronically adjusted across a 1.5-stop range using Rotolight's smartphone app. As a result, users can vary the focus and spread of light, while judging the effect in real time from the shooting position. It's both clever and useful, and there's nothing else quite like it on the market.
Crucially, this innovation doesn't come in a super-expensive product that's only accessible to a select few users. As a £439 accessory that works with a £1,200 light, the setup costs less than many Pro lenses, making it an entirely realistic option for studio photographers. Add in the unique capabilities of the AEOS 2 light, which delivers high-output continuous light and flash across the full colour spectrum, and the creative versatility on offer is unrivalled.
Why we like it
Unique variable diffusor
Remote control via smartphone app
Affordable price
Rotolight launches world's first SmartSoft Box
---
Make sure you have a look at the best photo editing software, the best accessories, as well as the other AP Award winners!
Tell us what you think on social media, using the hashtag #APAwards2023 
---