Peter Dench talks to French photographer Pauline Petit about her graphic and meticulously crafted black & white portraits, awarded second place and the public's choice award in the Faces themed EISA Maestro 2021 photo contest
---
The saying goes, if you're trilingual you speak three languages, bilingual two languages, one language, you're English and I am very, very English. I have tried to learn; hundreds of hours of Rosetta Stone Russian, scores of meals with German, Spanish and Italian friends; not much has stuck. Being English, I do of course expect everyone else in the world to speak it. French photographer and artist Pauline Petit doesn't.
I did study French at school. I could tell her my name and ask her what's on the table or through the window, that's about it. I still watched hours of her YouTube videos, her energy is infectious. I mention all this in case something gets lost in Google translation.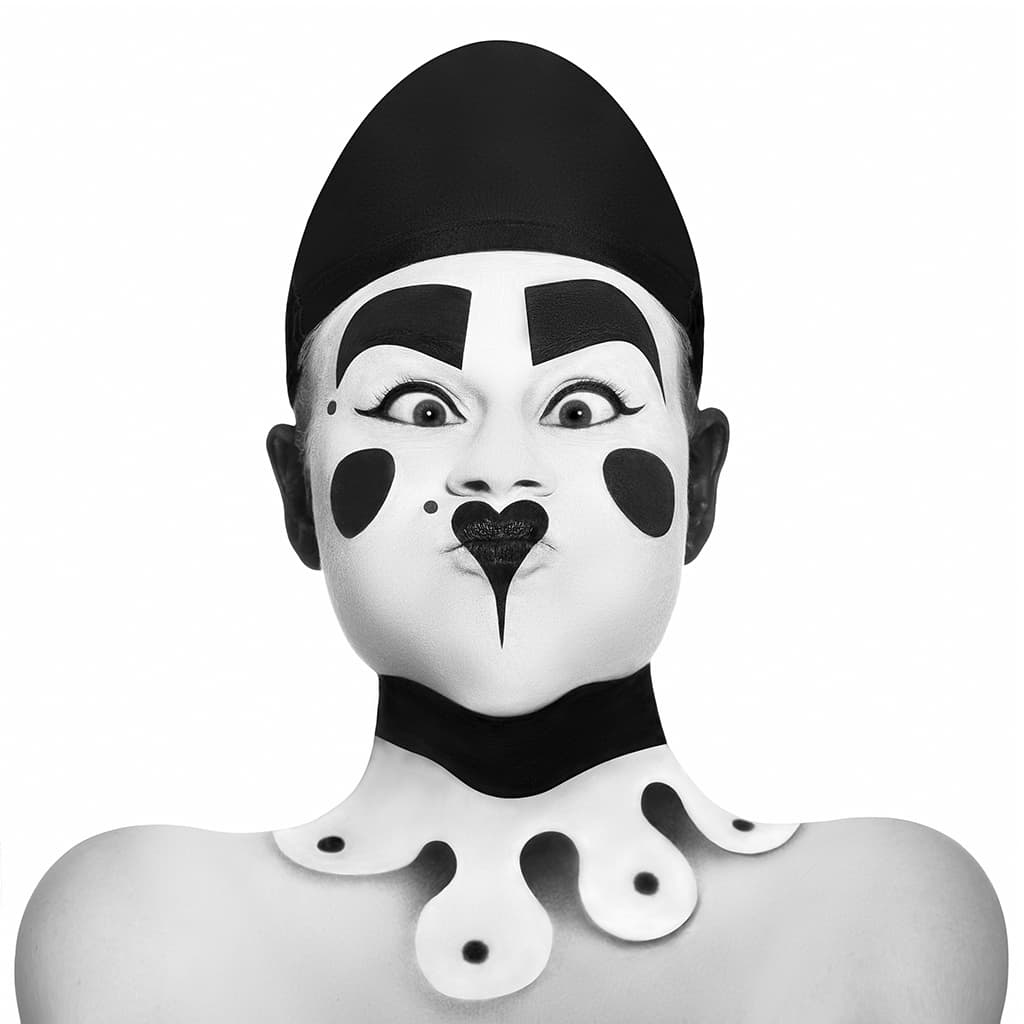 I am confident Pauline was born in 1986 and lives in Doudeville, a small town in Normandy, France. Doudeville is the flax capital of the region where an annual linen festival takes place in June during the season of the blue flowers.
If that sounds like a storybook setting, you'd be right. After working four years at the local tourist office explaining flax to tourists, Pauline wrote and illustrated three books about Linette, a little girl who was born with flax growing on her head instead of hair.
'When I was young, I dreamed of being an artist, a singer, a painter, a writer. I was already creative. As an only girl, I spent a lot of time alone and had to take care of myself. So I created little universes with my toys. Later, I wanted to become an interior designer but I failed the entrance exam to the art school.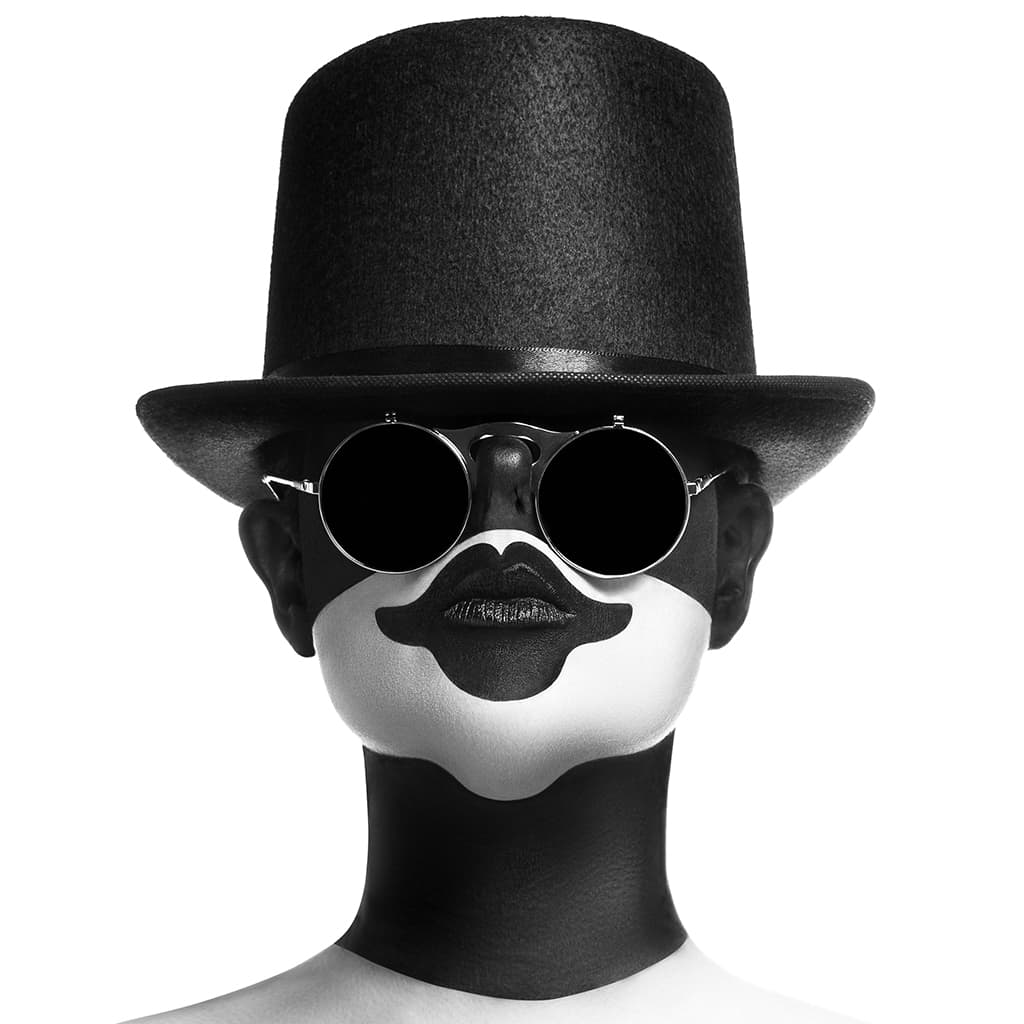 So I gave up on the idea of ​​being an artist, and then I started taking pictures,' explains Pauline. Her first camera was a Fujifilm bridge model, given by her mother in 2004. 'Then in 2013, I lost everything! My job, my partner, my self-confidence and since I had nothing to lose, I embarked on an entrepreneurship as a professional photographer. Over time, the photos took more and more place in my life. I didn't decide to be a photographer. Photography imposed itself on me.'
Humour
Pauline started with landscape photography (too scared to work with people) then developed her business by adding wedding photography, family and baby portraits. Her confidence progressed enough to become a trainer in photography and launch the YouTube channel Apprendre La Photo De Portrait (Learn Portrait Photo) before falling in love with portraiture and refining her now inimitable style.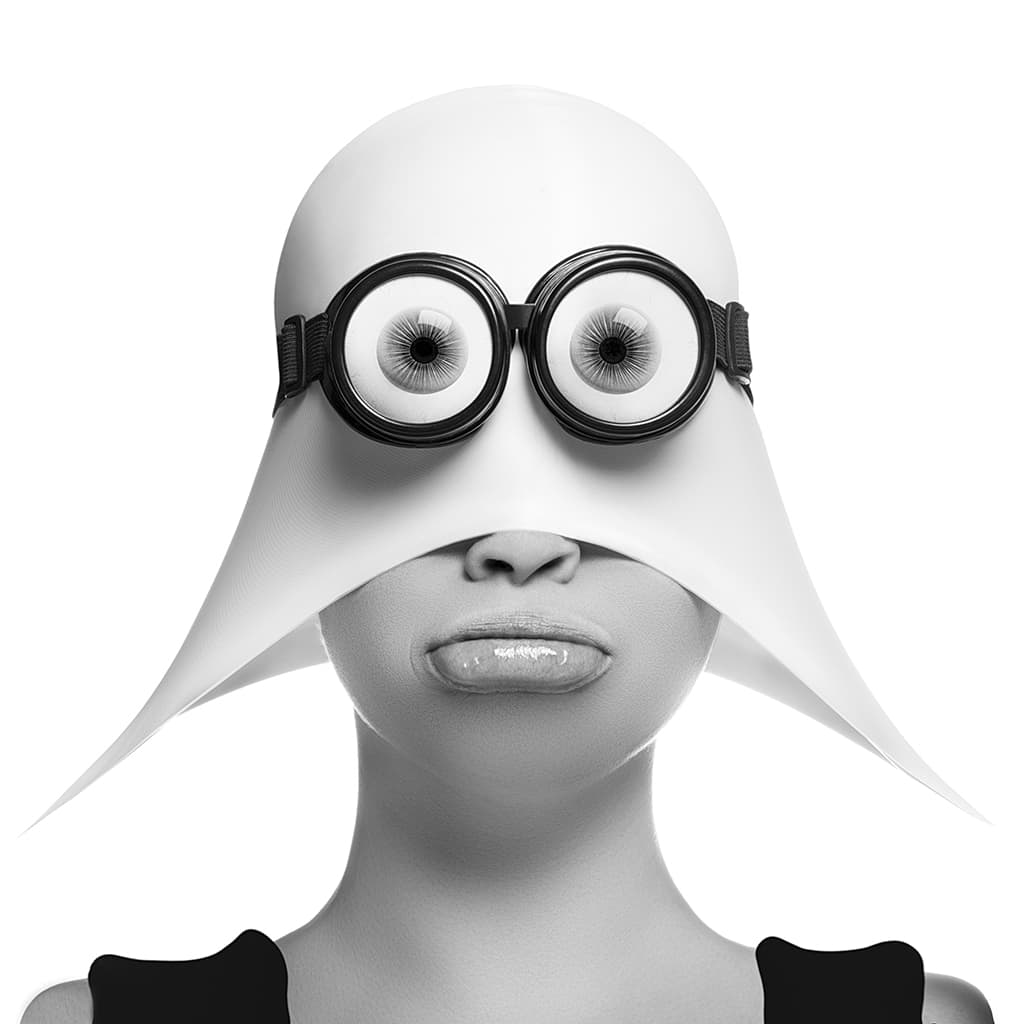 Her series, The Graphic Portrait and Figures de Style are inspired by the world of childhood and youthful illustration. The aesthetic is humorous and kooky – like nothing I've seen before. 'You can't see it, but I'm really shy and to hide my shyness, I make people laugh.
It's a strategy like any other and then there are so many sad and dramatic images on TV, in the newspapers and even in photo contests. I'm sick of seeing serious pictures. I think the world needs to be positive to get better so I want to create happy images!' Pauline's images are happy, accessible and challenging: there are faces of a black Lisa Simpson, chapeaux puzzle, Minion, a René Magritte style and a Wikipedia-inspired face.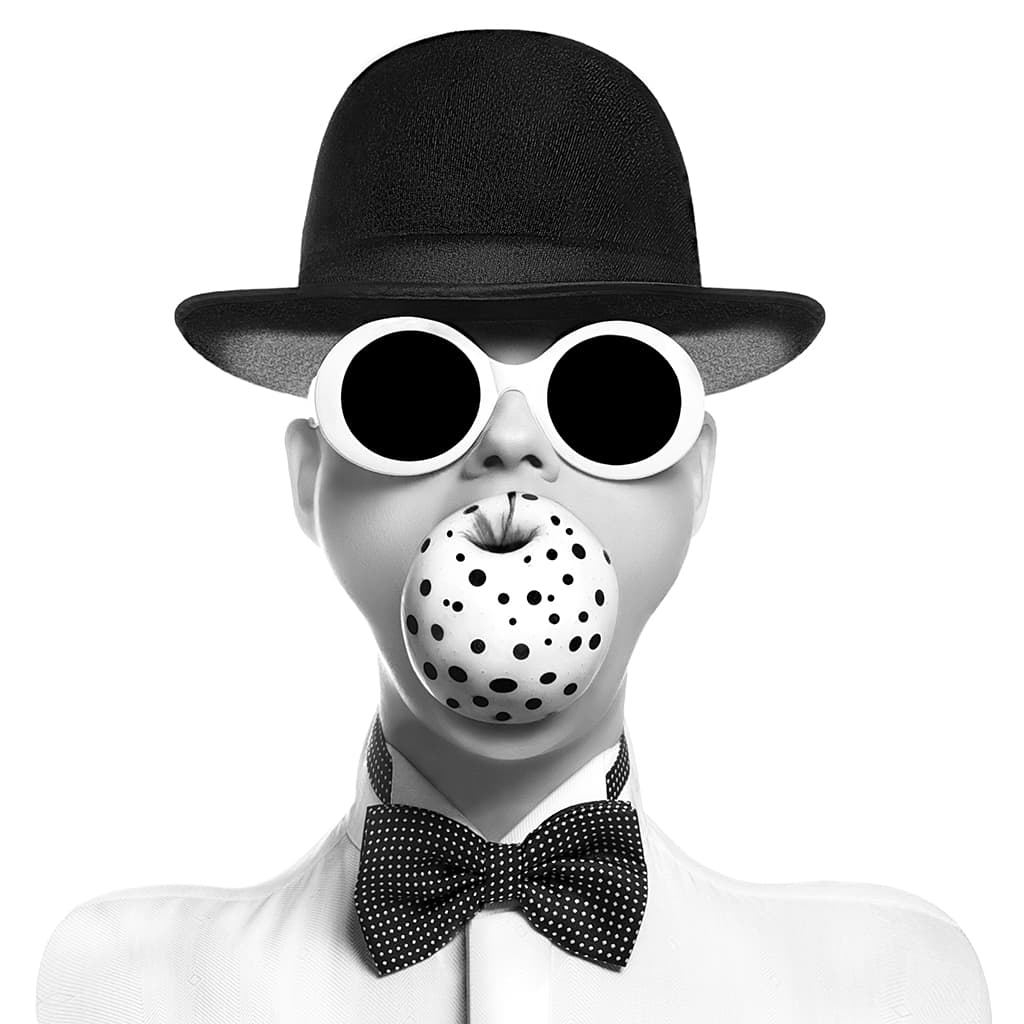 In a third series, Woman Who Collects Men, Pauline wanted to express an injustice encountered by being a woman in photography. 'It's difficult to be an artist- photographer, but I think it's even more difficult to be a female artist-photographer. For example, one day someone said to me: "Your work is very original, for a woman."
I wished to express this injustice by offering a counterbalance to the stereotype of the male photographer photographing women. I decided to place myself in the opposite position, of a woman photographer photographing men.' The men in the collection are shot in profile to accentuate differences – shapes of faces, noses, mouth, skin textures etc.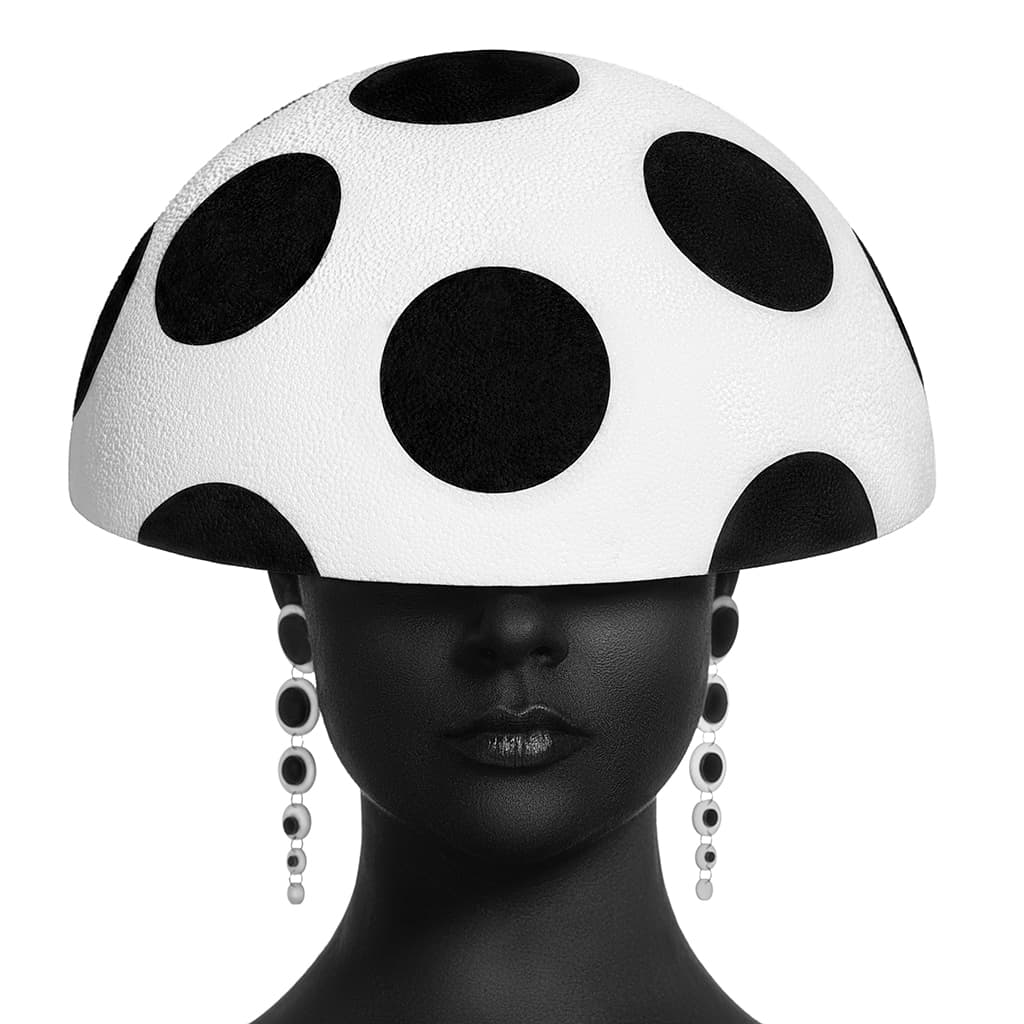 Uniforms, hats, accessories and hairstyles are applied to create a representation of man through the ages: Gentleman, Firefighter, Biker, King, Sailor, Soldier and Commander of the Royal Air Force. Pauline paints each face black to make the look homogeneous.
'Finally, I post-process faces in the style of fashion photographers: smooth skin, perfect features, impeccable hairstyles, techniques generally reserved for the beauty retouching of women. I post-process all my photos in Adobe Lightroom and Photoshop and use split frequency and dodge and burn techniques.
I work with a zoom of 300 to 500% and spend about ten hours per photo. I am a perfectionist and if I listened to myself, I would spend even more time!' she reveals. Pauline sketches ideas for her portraits then buys or creates the necessary accessories. She does the make-up and hair. After the prep, each portrait sitting in her Normandy studio lasts around 15 minutes producing 10-20 photos using a Nikon D750 and 70-200mm f/2.8 lens.
An Elinchrom flash is positioned on the face of the model with a beauty bowl. A second flash is positioned behind the model to obtain an even background. A flash meter is used to calculate an overexposure of +1.3 EV. 'Regarding the choice of black & white, people often ask me, why? And I answer them: because I always did colour before and I needed to mark a break, to evolve, to move on.'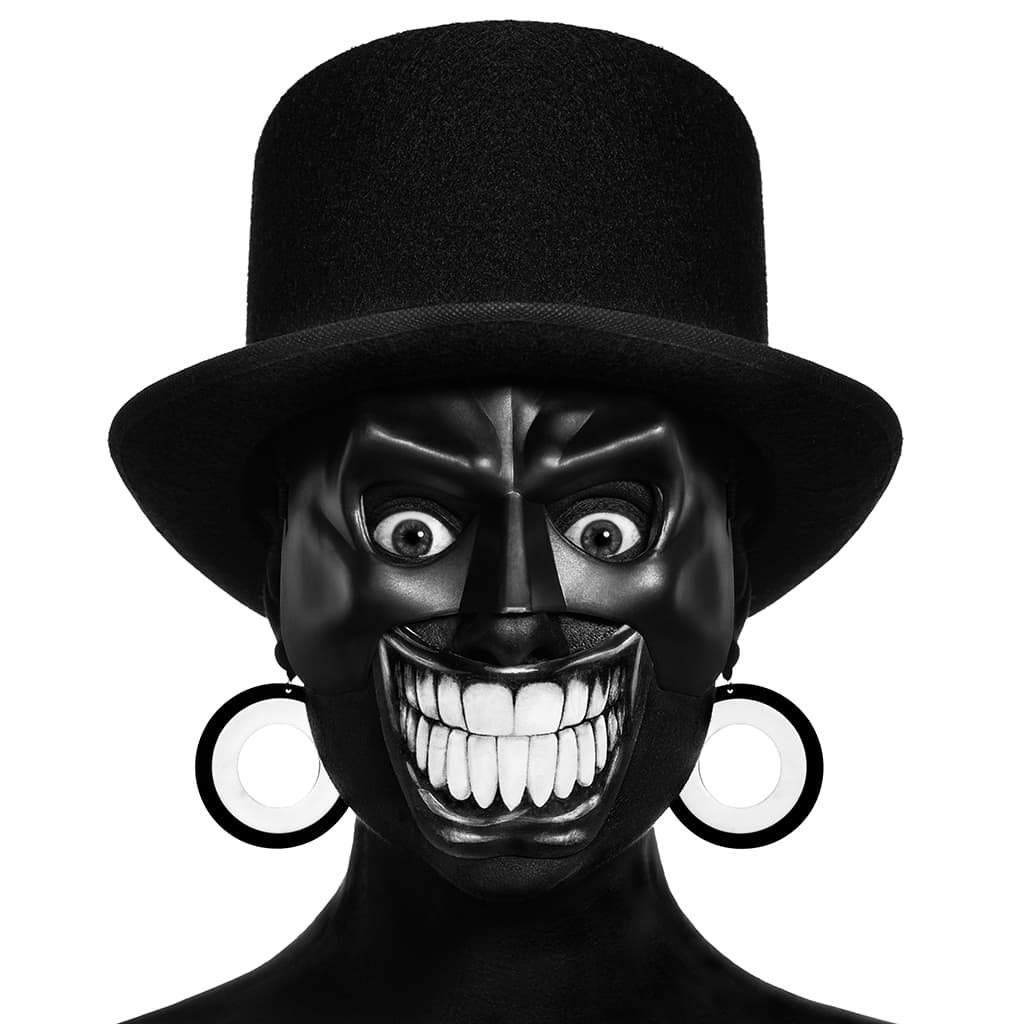 Often the model is Pauline. The Graphic Portrait series are self-portraits, achieving the Public's Choice Award and 2nd Place overall at the 2021 Expert Imaging and Sound Association Maestro Awards competition, themed Faces. 'I really want my work as a photographer to be recognised.
It's a goal, a dream for me. So, I take part in a lot of competitions, I contact a lot of magazines and I work a lot, a lot, a lot, a lot, a lot! The recognition of my work makes me feel good. It gives me confidence. It's my little revenge for having missed my studies as an interior designer!'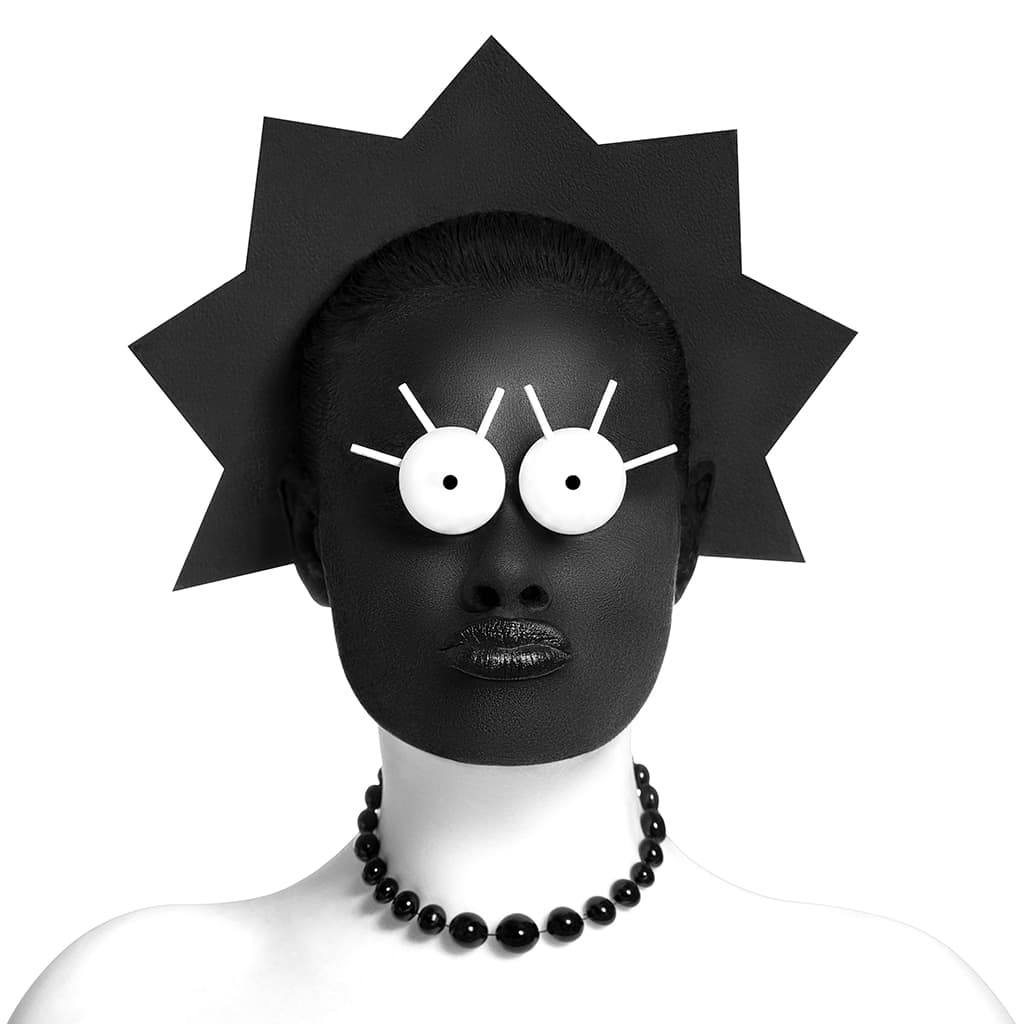 New photo series, Hat Heads, featuring characters with atypical hats, and My Beloved Owner, 16:9 cinematographic format portraits featuring women and their dog, have been added to Pauline's collection. Her first artist's book is gaining momentum. Pauline's universe is passionate and childlike, humorous and graphic, rigorous and precise. 'My life hasn't always been easy but in recent years, I have had the chance to live a dream with photography.' And it's dream photography that translates into all languages.
---
About Pauline Petit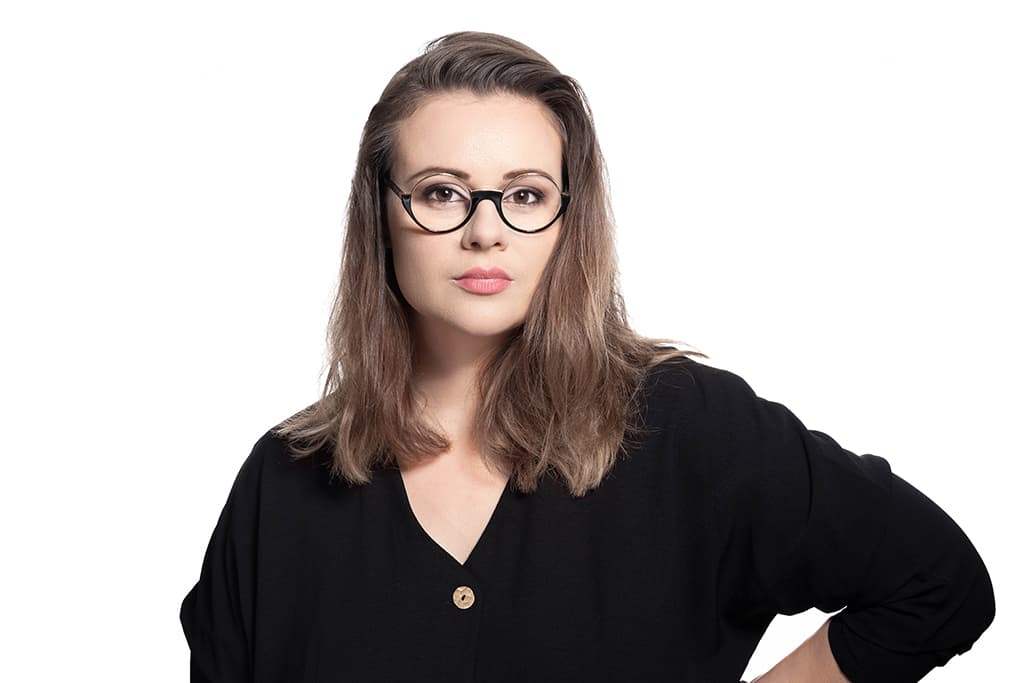 Pauline Petit started as a social photographer and is a trainer in photography. Since 2019, her personal photographic work has focused on creating quirky and humorous black & white portraits.
Pauline Petit was born in 1986. She comes from Normandy in France where she lives and works in her studio, called Studio 22. Ever since she was a child, Pauline has been interested in pursuing artistic careers. That's why she wrote and illustrated a collection of children's books, before becoming a professional photographer in 2007.
In 2019, Pauline developed a multidisciplinary approach to her personal work, combining illustration and painting with photography. She produces humorous scenes with an aesthetic that's influenced strongly by graphic design.
This series, The Graphic Portrait, comprises several dozen tightly framed monochrome portraits presented in square format on a white background. It features imaginary, humorous, and surprising characters who challenge and question us, while making both children and adults laugh.
It's designed to be simple and accessible, so it can be appreciated by everyone. Pauline's inspirations come from children's literature and her love of painting and drawing. Presenting a universe that is both childish and light, but also rigorous and precise, she has intelligently combined these two passions to produce images that are halfway between photography and drawing.
Along with all the makeup and hairstyling, she creates the various accessories herself, and then takes the photographs and post-processes them in her studio. And a little reveal: the eight images presented here are all self-portraits. A great example of everything that can be created from a single face! See pauline-petit.fr, Instagram: @paulinepetitphotographie
---
Further reading
EISA Maestro 2021 international winner revealed