Over the past year there have been dozens of projects inspired by, or taken during, the various lockdowns we have endured. Professional photographers are no different, recording for both pleasure and posterity the extraordinary times we are living through. One such person is the well-known street photographer, Nick Turpin.
With a career spanning more than three decades, he of course immediately recognised that this was a historical moment that required capture. But, for someone who predominantly photographs people, a sea of suddenly empty streets presented a new challenge.
As such, the Exodus project was devised during the first lockdown back in April 2020. We met Nick for a virtual chat to discuss how Exodus came to be, where he shared his novel approach and his hopes for both the project and the future as we face yet more uncertain and difficult times.
Genesis of Exodus
It was while working in London – for Transport For London – at the start of the first lockdown that Nick had the initial idea for Exodus. He explains, 'I was one of a very few people who were out. I saw the environment, I saw the empty streets, and I thought it was striking, these will be historical times and they needed recording.' Keen not to produce the same kind of material as others pursuing similar avenues, Nick waited a little while to see how he could be different.
'Lots of photographers were doing things like portraits through people's windows, some were doing empty streets, but for me I've always been drawn towards the financial district with all this money and its glass
and steel towers. 'Also, it was one of the busiest parts of London before lockdown.
Suddenly, I became aware of the fact that it's just security guards, cleaners, maintenance people and some construction workers in the City. One of the most expensive, built-up areas of London with billions of pounds-worth of real estate and it's just sitting there humming away to itself – servers and air-conditioning units all blowing away; all the lights are on, but nobody's there.'
Changing times
It wasn't just lockdown that was causing changes to this area, though. Another big news story of the era had its part to play too. 'There was also Brexit to consider. I'd read that some 7,000 workers had left the City already for other European capitals, so there's that change too. Some of my clients were telling me that they're never going to go back to office working, so altogether it made me want to explore the meaning of "the City" and its role now.'
Quickly realising that his typical approach – working in fairly close-quarters with people as the main subjects – wasn't going to do the trick here, Nick decided to take a different and unusual direction. He purchased a Canon EOS 5DS R DSLR, now around five years old. It was the enormous 50-million-pixel count which drew him towards it.
He also bought a 24mm tilt-shift lens, normally favoured by architectural photographers and used in a precise, measured way. He explains the decision, 'I had enough resolution and quality to see expressions and details from the camera, and then the lens allowed me to keep everything beautifully structured. I could put the horizon wherever I wanted in the picture, usually towards the bottom where the people were.
Then, the buildings would tower above them, making them look bigger and the people look smaller. The overall effect was to give that sense that the City has become deserted and there are just a few lone individuals passing through. Using the architectural lens has given the pictures quite a distinctive look.'
Tricky tool
As anyone with any experience of using a tilt-shift lens will already know, they're not the easiest of tools to get to grips with. Manual focus, most photographers use them with a tripod, unlike Nick who was shooting completely handheld. It took practice to get the results he was looking for.
'I had to really retrain myself,' he says. 'The first time I started using it, I would compose my picture and while I was moving the horizon down, I'd be tilting the camera to compensate! I had to be really rigid with it. When I'm watching a scene now, I'm waiting for people to walk in and be exactly in the place that I want them to be, but I also have one eye on the side of the frame, and how that is relating to straight edges in buildings.
In the first few weeks, I came back with quite a lot of pictures where I hadn't quite got it right – which because the lens is so precise doesn't take much. I've got quite good at it now, though. It [the lens] was a bit of an investment, but it's allowed me to do something which has visually excited me with the results.'
Those familiar with Nick's work will be aware that each of his projects has an internal uniformity to it. With Exodus, it's not only the tilt-shift lens aesthetic, it's the striking light which is the common thread. Another unusual tactic was utilised to take advantage of often sudden changes in the sun's position.
'The city looks amazing when it's lit beautifully because of all the glass and everything,' Nick says. 'I used an electric scooter to get about very quickly. I'd arrive at London Bridge station in the morning, cross over the bridge and whizz around the financial district Square Mile. At first, I wouldn't take any pictures, I'd be just looking for where the light was brilliant at that time. I'd stop and work in that space for around half an hour until the light had moved. Then, I'd jump on the scooter and find another spot. The light changes so quickly that even within about 10 or 15 minutes it can be completely different.'
Still street
Despite the obvious differences between these images and what might normally be typical for the genre, Nick very much still considers the Exodus project to fall within that street category.
'I was still working very much like a street photographer,' he explains. 'I always say that a street photographer doesn't know what they're going to photograph when they leave the house and until it's in front of you. Having done street photography for 30 years, one of the things I'm interested in doing is expanding and experimenting with what the definition is.
I don't think you have to use a Leica and a 35mm lens for it to be considered street. All of the pictures still have moments in them, which is what I love. I'm not interested in photographs that I can come back tomorrow and take the same shot. Scenes don't interest me on their own, so although the people [in these] are secondary, they're still very important.
The set-up for this has essentially been like finding a beautiful stage which is perfectly lit, framing it well and then waiting for the "actor" to come and go. It makes the City look very cinematic, but I think controlling public spaces with a camera is what I've always done with street photography – not directing them, but arranging them within the frame.'
It would also be easy to assume that he'd attracted some attention from the authorities while going about his business – but, a little surprisingly, Nick reports he wasn't stopped in relation to Covid at all. But those messages clearly do make him pause.
'There were times when I'd hear those announcements and I'd think to myself – is what I'm doing important enough to justify being here, doing this? But, I think as long as I'm not putting anybody at any sort of risk, then I think actually making a record of this time is extremely important. For me, that's the reason why I take photographs in the first place.
I get a huge amount of enjoyment and pleasure at looking at pictures from 100 years ago, and I have my pictures in the Museum of London collection now. I hope that in 100 years' time, people will look back at the coronavirus pandemic in London, and the shots I recorded, and get a feel for what it was like. One of the biggest cities in Europe was deserted – and that is quite a strong motivation for most of the things I'm doing.'
As our conversation progresses, it's clear that having a project like this – as has been the case for a vast number of people – has been a real lifeline for Nick.
'Getting through this pandemic without catching the virus is one thing, but also getting through it mentally is extremely important – just as important probably. There's a lot of stress on all us, and for me this [Exodus] has allowed me to be creative – I love making new things and exploring so I'm grateful for that.'
A new way forward
Exodus may well be concentrated on a moment in time, but it's becoming likely that we may never fully return to old ways of doing things. Especially in areas such as London's financial district, which could be permanently changed by a new way of living and working.
Nick realises that these fundamental changes have huge potential for photographers in the future, and also says that Exodus itself is not quite a point where he's ready to move on to the next thing yet. He notes that it's interesting how a previous project, On the Night Bus – which focused on the amount of time we spend, or indeed waste, on commuting – dovetails nicely with this one.
'A lot of people say that this has just expediated the direction we were already moving in. People are working from home and a lot of companies are functioning perfectly well like that,' he points out. Nick has been selling prints of Exodus, but he's very keen for it to gain more traction and potentially end up as a book.
He thinks it should take around a year (from the project's start date) for the work to be complete, so that he has a broad spectrum of different seasons and conditions to show, as well as having a more complete set of iconic buildings from the area. While we wait for that to potentially become a reality, you can see Nick's latest work on his Instagram page at Instagram.com/the_nick_turpin.
---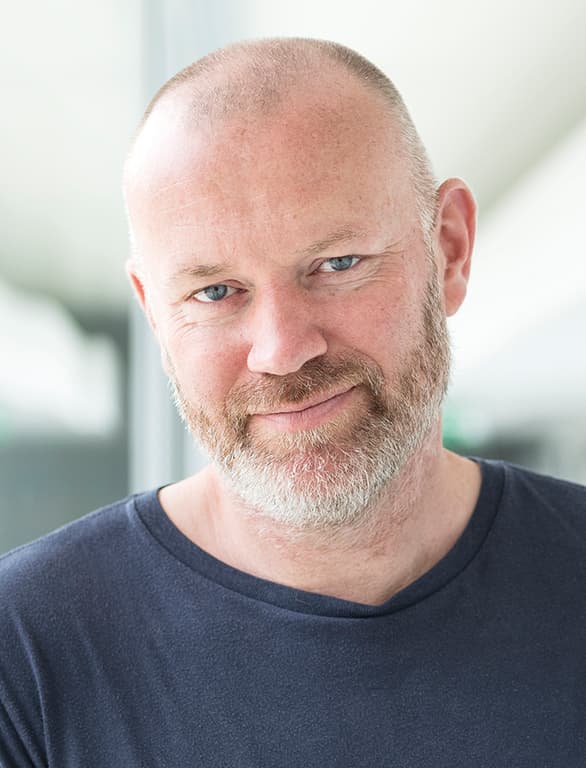 About Nick Turpin
Nick has been working as a photographer for more than 30 years, including as a staff photographer for The Independent. In 2000 he founded the international collective of street photographers, In-Public, and currently lectures on contemporary street photography for a number of institutions. He has been exhibited numerous times and appeared in several books. Visit his website. 
---
To read more articles like this one subscribe to our print magazine today. You'll save money every week and enjoy having each issue delivered to your door! Click here.