Being able to photograph some of the world's largest and most influential events is a photographer's dream. These opportunities rarely come up for someone just starting out and finding their way in the industry, and if they do, they can seem daunting. So having the chance to shadow and learn from an established photographer on the job, is a great stepping stone. Denise Maxwell of Lensi Photography tells us more about the opportunities she offers and we share the experience of Jamal Davis who joined her at Birmingham Pride.
---
I have been giving shadowing opportunities to emerging photographers since 2017. It went unnoticed for many years with not many people outside of my own circle knowing I gave these opportunities; it was just me just reaching out to people I had come across on my travels.
Emerging photographers have shadowed me at London Fashion Week, on shoots for the Commonwealth Games, on Corporate Jobs for the BBC, Commercial Events, Headshots, studio shoots – all kinds.
When Instagram started getting popular, I started doing more regular teaching in colleges and universities and people outside of my circle started getting involved in these opportunities. Photographers from as North and Newcastle and as South as Southampton have been able to gain this valuable real world experience.
Recently, I have formalised this and have the potential support of a company within the photography industry, meaning that emerging photographers will not be hindered from taking up opportunities because of not being able to get to a location.
My hope for each of these opportunities is that emerging photographers (especially underrepresented ones) get opportunities to practice in a safe environment with a seasoned professional, and by doing that. When the opportunity for their own commission comes along, its is not so daunting, they have an idea of what to capture and how to approach the job.
I am at a stage in my career where I am in the position to be able to "share some fruit" in the famous words of Stormzy "if you bear some fruit. share some fruit" … so this is what I am doing.
One of my recent opportunities posted was to assist and shadow me at Pride Festival in Birmingham. Different people applied and this opportunity went to Jamal Davis.
---
Jamal shares his experience: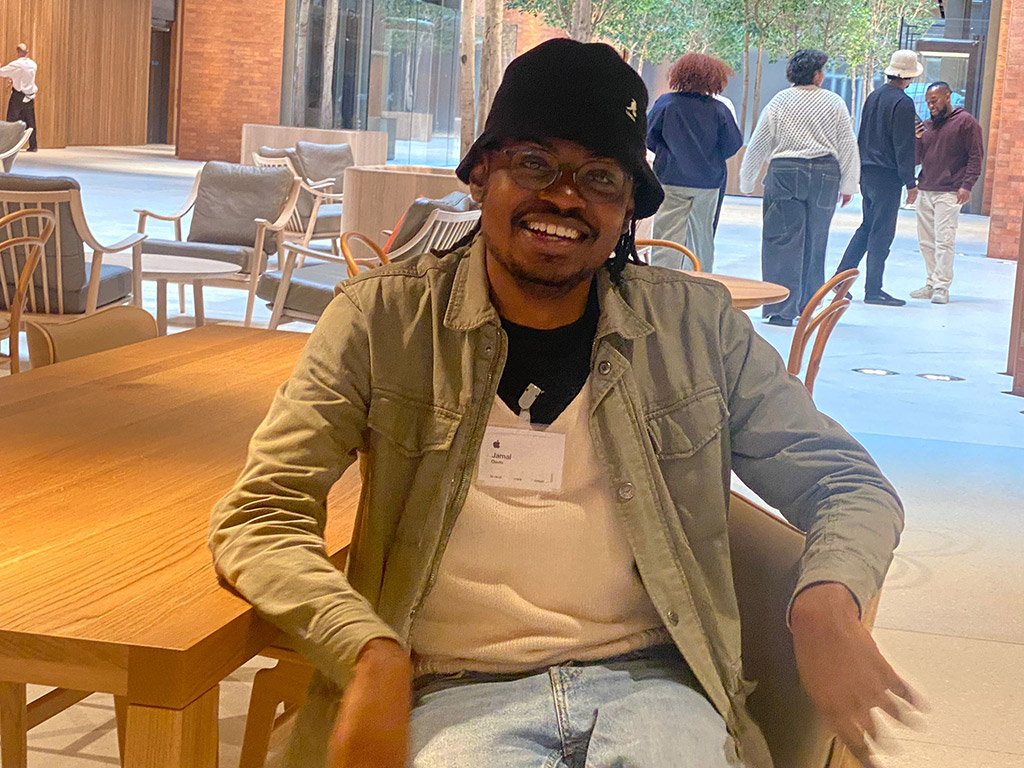 "Shadowing Denise for Birmingham Pride was an exhilarating and eye-opening experience. As I immersed myself in the vibrant and colourful atmosphere of one of the largest LGBTQ+ celebrations in the UK, I quickly realised the immense importance of capturing the essence and spirit of this event.
It was my role to observe and learn from the seasoned photographer, soaking up their knowledge and techniques. I witnessed how she skilfully navigated through the bustling crowds, seeking out unique angles and candid moments.
I learned that building trust with the individuals I photographed was essential. Respectful communication, establishing a rapport, and seeking consent helped create an environment where people felt comfortable being themselves in front of the camera. As I shadowed, I honed my ability to anticipate and capture fleeting moments of joy, love, and unity.
I learned to embrace the challenge of low-light conditions and fast-paced action, pushing the limits of my camera and its capabilities. It quickly struck me that Denise was the only black woman photographing the event and how that must be true for other events too. However, this is a plus because she actively sought out and highlighted people from different backgrounds, ethnicities, genders, and orientations, ensuring that the photographs reflected the rich tapestry of the LGBTQ+ community.
Shadowing Denise at Birmingham Pride was a great experience. It allowed me to witness first-hand the power of photography to capture and preserve important moments in history, while also celebrating the diversity and inclusivity of the LGBTQ+ community. It was a reminder of the photographer and its responsibility to be an ally and advocate, using their lens to amplify voices that deserve to be seen and heard."
See more of Jamal's work on his Instagram @J.amals
---
Featured image: Jamal Davis
Look out for further opportunities posted on the Lensi Photography Instagram page: @Lensi_photography
---
Related content:
How to photograph events and music – beginners guide
Dave Hogan reflects on a lifetime shooting icons of music
Annabel Moeller: candid portraits to war photojournalism
Abbey Road Studios Music Photography Awards 2023 open for entries!
UKBFTOG take over Notting Hill Carnival!
Best photography events and festivals to visit
---
Follow AP on Facebook, Twitter, Instagram, YouTube and TikTok.