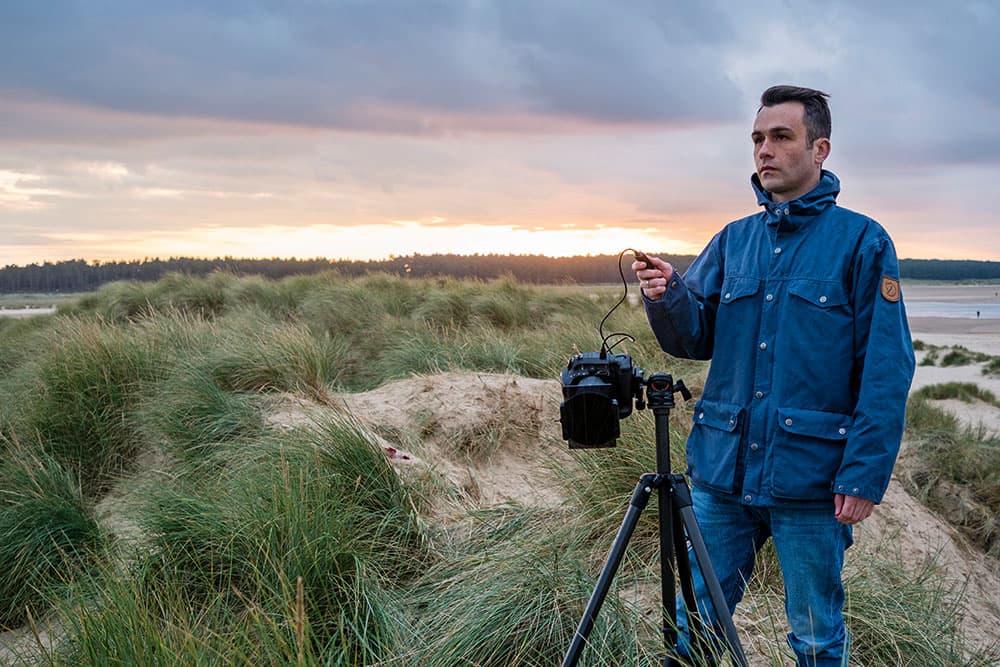 Buying a tripod
Buying a tripod is just as important as buying a new lens – you have to make sure you select the best option for you and your photography. Maximum and minimum height, head, weight, features and budget are all variables that you need to take into account. No two tripods are the same.
The best tripods have removable heads and the two are often purchased separately, although manufacturers do create leg and head kits. Then there are different materials. For example, carbon fibre weighs less but costs more than aluminium. As always, your budget is an important part of the purchasing decision, and with tripods the more you pay the better they are.
---
Read our latest guide to tripods in our ultimate guide to tripods!
---
Buying a tripod: Full-size tripods
'Full-size tripod' is a rather loose term, but in this instance we are referring to tripods that are sturdy enough to support any camera, including pro-spec DSLRs, with a maximum payload of around 8kg, and which fully extend to approximately 170cm. Whether carbon fibre or aluminium, this is a sturdy option in any situation but much heavier than a travel tripod.
---
Buying a tripod: Travel tripods
Small and light, at around 1.5kg or less, travel tripods are perfect when you need to keep things light. They come with a head and can often support a camera and lens up to 4kg. They will easily cover landscape, travel, macro and portrait photography. A pro-DSLR and 70-200mm f/2.8 lens, however, would be too heavy for this type of tripod.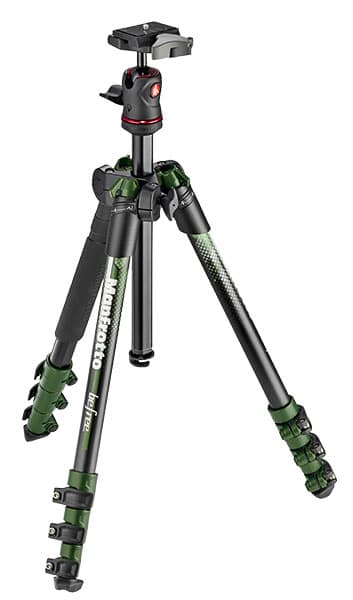 ---
Buying a tripod: Mini tripods
If you're out shooting and don't think you'll need a tripod, a mini tripod fits discreetly into your bag thanks to its small size and light weight of just a few hundred grams or less. These tripods are limited by maximum height and maximum payload, but you can set them up on a wall or table to get a higher viewpoint. Alternatively, position them on the ground for a creative low angle.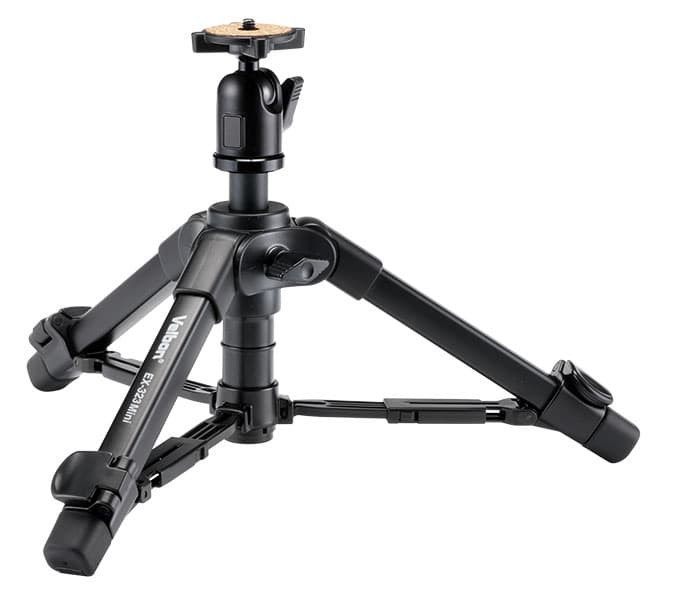 ---
Buying a tripod head
There are tripod heads to suit every type of photography. Size, weight, functionality, features and cost are all important. Different heads will have different mounts but the two main ones you'll come across are Arca Swiss, not limited to this brand, and Manfrotto, which uses several mounts on different heads including Arca Swiss. Read on below to discover more about six types of tripod heads.
---
Buying a tripod head: Ball heads
Ball heads are compact ball-and-socket-type heads offering quick and easy adjustment and use a single lock to secure the camera. Often favoured by landscape photographers, they are great for all types of photography, except on those occasions where a large and heavy telephoto lens is required.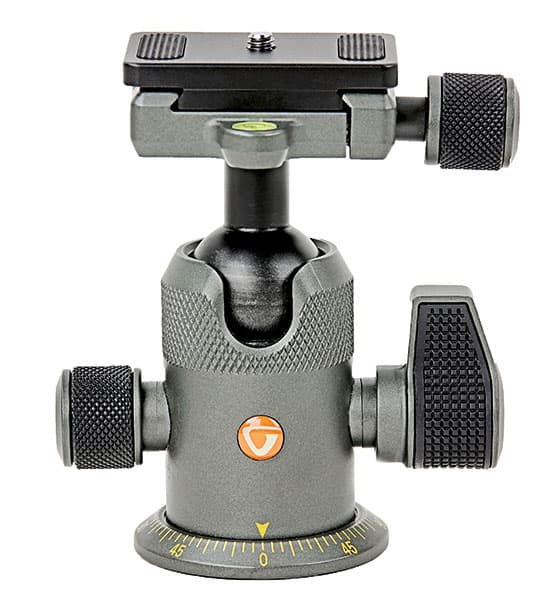 ---
Buying a tripod head: Three-way and geared heads
Featuring a three-twist-locking lever, you can pan and tilt the head vertically and horizontally. Geared heads are also three-way but you twist the levers to tilt the head on the horizontal or vertical axis.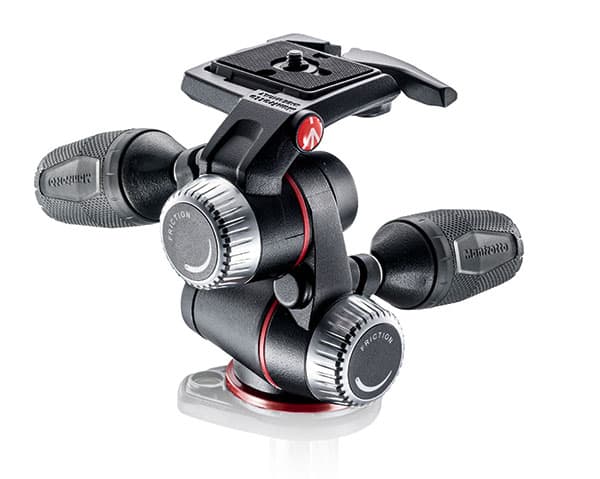 ---
Buying a tripod head: Gimbal heads
These are designed for wildlife, motorsport and airshow photographers using heavy telephoto lenses. A gimbal head lets you rotate a lens smoothly around its centre of gravity, and tilt it up and down steadily with ease. These heads are bigger and heavier than most other types.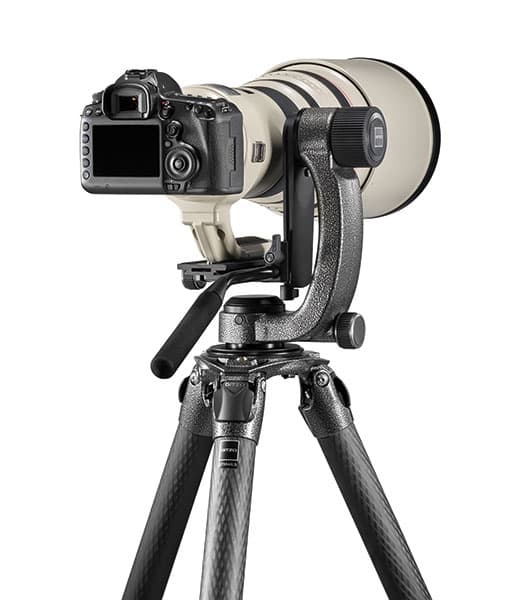 ---
Buying tripod accessories
L-brackets for landscape photography
The humble L-bracket is a gift from the gods for landscape photographers. This incredible accessory is an L-shaped bracket that attaches to the bottom of your camera, effectively creating a tripod plate running along the bottom of the camera and up one side. This means you can switch from landscape to portrait format in an instant, all while maintaining full use of the tripod head. Shooting with the camera in portrait format without an L-bracket reduces manoeuvrability compared with shooting in landscape format. L-brackets are available in a universal fit or for specific cameras, although it's worth noting the latter are often more expensive.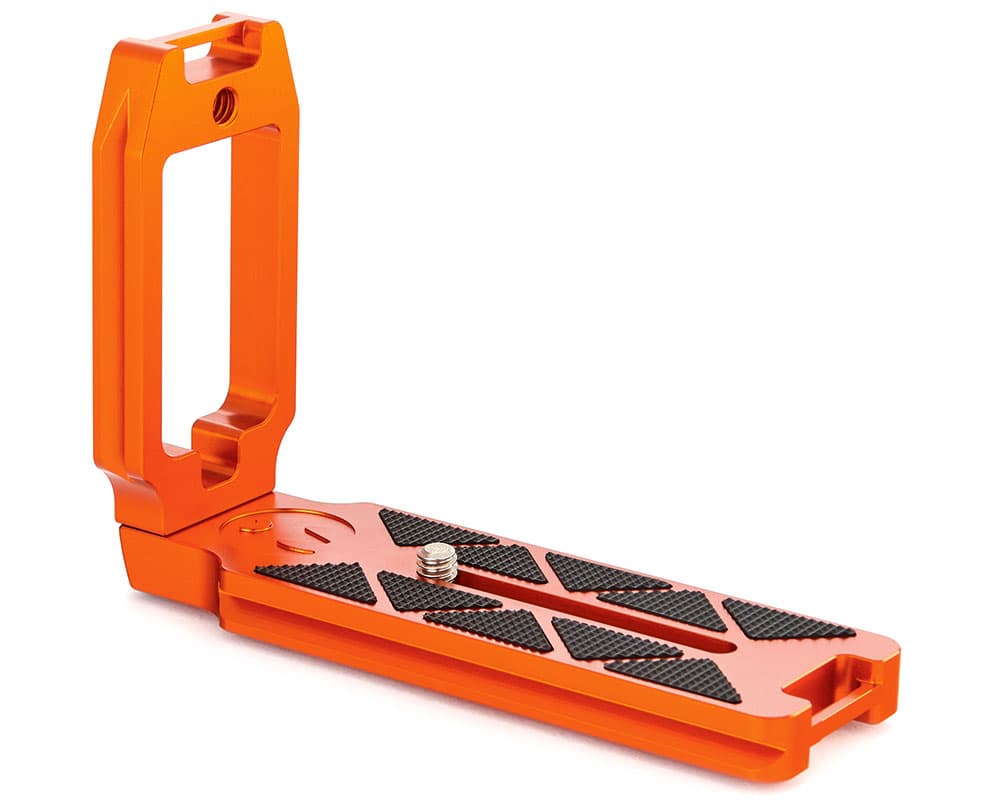 ---
Read our latest guide to tripods in our ultimate guide to tripods!
---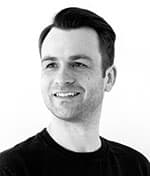 James Abbott is a freelance photographer and photography journalist based in Cambridge. He specialises in landscape and portrait photography, but has photographed practically every subject you can think of. Visit www.jamesaphoto.co.uk.