Vanguard's Bag-in-Bag (BIB) range comprises padded inserts of various sizes for holding camera kit, which allow you to use your favourite shoulder bag, backpack, or roller case as a camera bag. Previously these bags were very basic, but the firm revamped them in late 2022 with radically improved construction and functionality. With dual top and front openings, the Vanguard VEO BIB F33 is a one of the firm's larger offerings, and designed to be carried inside a backpack.
Vanguard VEO BIB F33 Bag-in-Bag at a glance:
$89.99 / £69.99
Camera insert for backpacks
Holds a camera and 5 lenses
Detachable strap for standalone use
31.5 x 19.5 x 31.5 cm (external)
At nearly 32cm square and 20cm deep, this is a fairly sizeable bag that'll accommodate plenty of kit. It comes with lots of dividers that you should be able to arrange to suit your needs, and which don't occupy excessive space thanks to their nice slim profile.
In terms of capacity, it'll take a full-frame DSLR or mirrorless camera and five lenses, including a large telephoto zoom. I fitted in a Sony Alpha A
7 IV with Sigma 100-400mm zoom and Newell vertical grip attached, plus 16-35mm f/4, 24-105mm f/4, 50mm f/1.4 and 90mm f/2.8 macro lenses, along with a small flash unit.
Vanguard VEO BIB F33 Bag-in-Bag key features:
Dual Access: Large top and front zip openings provide good access to your kit
Organiser pockets: Pockets on the inside of each flap will hold small accessories such as memory cards, spare batteries, and filters
Luggage strap: A flat pocket on the rear can be unzipped at the bottom to create a strap for the handles of wheeled luggage
Carry strap: The rather basic supplied strap allows occasional use as either a shoulder bag or backpack
As an additional trick, the BIB F33 comes with a detachable strap that can be used in one of two ways. Clipped to D-rings either side at the top, it allows you to carry the bag either on your shoulder or across your body. Clipped to loops at the base and fed through another large loop at the top, it works as a basic backpack.
However, as the bag can easily reach 6kg fully laden and the strap is entirely unpadded, this is very much a short-term solution, and not something you'd want to do all day. I found it tolerable in backpack mode for a half-hour walk, but distinctly uncomfortable as a shoulder bag for even a short time. Unsurprisingly, by the far the best option is to carry it inside a proper backpack. There's also a well-padded carry handle on top.
Just as we'd expect from Vanguard, construction quality is very high, with tough, waterproof nylon exterior fabric and generous padding all round. I'm not convinced the zip openings would stand up to being exposed to a downpour, though, but that's one reason why 'proper' bags cost more. It's also worth noting that you won't find any external pockets for personal items or a water bottle.
If you like the idea of this kind of insert bag, but it's not the right size, Vanguard's VEO BIB range includes 11 bags of three types of design. There are three in the top-loading T series, which are designed for shoulder/messenger bags; four in the F series; and four in the Divider series, which are designed for Vanguard's Supreme tough cases. Prices range from $35 to $220 / £30 to £180.
Vanguard VEO BIB F33: Our Verdict
The Vanguard VEO BIB F33 is one of the larger bags of this type that you'll find. With its square shape, it'll fit nicely into a case or backpack, and it offers good protection for your kit. I particularly appreciated the way it allowed me to carry around a significant quality of kit in an innocuous looking backpack. The option to carry it with its own strap is a handy bonus too; just don't rely on doing so for a long time.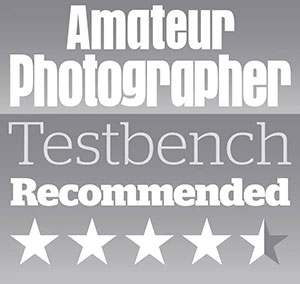 ---
Follow AP on Facebook, Twitter, Instagram, and YouTube.
---