If you want all the telephoto zoom, but also want to be able to shoot everyday shots, say from 50mm, then the Tamron 50-400mm F/4.5-6.3 telephoto zoom lens may be for you! Joshua Waller reviews this unique lens. 
At a glance:
50-400mm standard to telephoto range
F/4.5-6.3 – f/22-32 aperture
25cm minimum focus distance (wide)
183.4mm / 258mm extended length, 88.5mm diameter, 1155g weight (40.7oz)
Drip-proof weather-sealing
67mm filter thread
Sony E mount
With the Tamron 50-400mm F/4.5-6.3 Di III VC VXD we have a lens specifically designed for full-frame mirrorless cameras, and even more specifically Sony E-mount cameras. With a 50mm wide end, going to 400mm at the telephoto end, we get an 8x optical zoom ratio.
Being designed specifically for mirrorless cameras, Tamron can use advanced lens design that factors in the built-in optical distortion correction available on Sony E-mount cameras. This means that barrel and pincushion distortion, vignetting / shading, as well as chromatic aberration can be corrected by the camera, and more creative optical construction can be used.
Companies can focus on correcting optical issues that can't be fixed in-camera when designing lenses, whilst not having to worry too much about the optical issues that can be corrected digitally, in-camera.
If used on an APS-C camera, such as the Sony A6600, you'll find you get a 75-600mm equivalent lens!
Tamron 50-400mm F/4.5-6.3 Di III VC VXD Features
The Tamron 50-400mm lens is made up of 24 elements in 18 groups, making this a relatively complex lens design. The lens uses XLD (eXtra Low Dispersion), LD (Low Dispersion) and composite / Hybrid Aspherical lens elements in order to reduce aberrations such as axial chromatic aberration, and as mentioned above, these are designed to correct in-lens what can't be easily corrected in software, whilst maintaining as high a resolution image as possible.
Tamron's BBAR G2 coating is applied, and it's nice to see Tamron continuing this tradition of their "Broad Band Anti-Reflection" coating. Whilst the BBAR branding harks back to much earlier lenses, the G2 version has been used since 2019, and is designed to reduce ghosting and flare.
Handling and design
Tamron lenses have long been functional rather than stylish, but for a while now, Tamron's new design language has meant that they look a little bit more stylish and premium than they used to. The same can be said for this telephoto zoom lens, although, it's very rare for a telephoto zoom lens to look anything other than functional. Scratch and fingerprint resistance is said to be improved thanks to an improved paint finish.
Towards the front of the lens is the zoom control, which goes from 50mm to 400mm, with common steps marked in-between, including 70mm, 100mm, 135mm, 200mm, 300mm, and 400mm. To go from 50mm to 400mm requires just a 75 degree turn of the ring, and this works smoothly with it possible to set the zoom with some accuracy.
Behind this are a range of switches including VC mode (1,2, and off), as well as a custom switch with three positions, and a focus set button. Next is the manual focus ring, which has a pleasing rubber grip.
For those looking for a lens tripod mount, you can buy the A035TM, which is sold separately, and supports Arca-Swiss compatible tripod mounts.
The 67mm filter thread is common on a number of Tamron lenses, including the 20-40mm F/2.8 Di III VXD, making it easier to switch filters between lenses.
A built-in USB Type-C connection allows for firmware updates, as well as customisation of functions when connected to a computer running 'Tamron Lens Utility' with an optional USB cable. A firmware update was released in December 2022 to improve AF performance, and you can use the software to customise options such as 'Focus Limiter Function'.
Auto-focus
There's a linear motor focus mechanism called 'VXD', which Tamron claim gives the 'highest level of speed and accuracy in its class.' I found the focus to be rapid, and more important for me, it was very accurate, with consistently reliable focus.
Half macro focus is possible at 50-70mm zoom, with a 25cm minimum object distance (MOD) at 50mm and 27cm MOD at 70mm. At the telephoto end offers a 1:4 ratio, with a minimum object distance of 1.5m (150cm).
In practice, whilst you may not necessarily want to use this as a dedicated macro lens, this ability does allow for closer focus and less worry about being too close to the subject.
Tamron 50-400mm F/4.5-6.3 Di III VC VXD Performance
The lens performs well from 50mm with an impressive level of sharpness, even when using apertures that are nearly fully wide-open such as f/5.6. There's plenty of detail as you zoom further, with good levels of sharpness at 400mm.
This means you can shoot at the brighter aperture settings and get sharp detailed images, with sharpness increasing across the frame as you stop down slightly.
As mentioned previously distortion is very well controlled with in-camera lens compensation switched on, and this is also automatically applied to raw files as well as JPEGs. This means you don't need to worry about barrel or pincushion distortion when using this lens.
However, if you do switch off correction, the distortion is relatively minimal, and will be most visible when shooting images with lots of straight edges.
With in-camera chromatic aberration correction switched on, fringing is nowhere to be found. Even when examining the raw files, with this switched off, I struggled to find any strong examples of fringing.
Vignetting is visible when shooting wide-open at the telephoto end of the lens, when looking at the JPEG images from the camera, but when opening the raw files in Adobe Camera Raw (ACR) this is automatically corrected.
Shooting into bright light sources isn't a cause for concern for this lens, as it was difficult to spot any images with lens flare. As an added bonus, the provided lens hood helps keep stray light off the front lens element.
Background blur, and bokeh is handled nicely although your results may vary depending on, of course, how far away the background is, and what's in the background. Some of our shots looked a little busy, but others looked quite pleasing. If bokeh is an aim of yours, then a brighter lens is likely to give you more pleasing results.
Value for money
There are a range of similar telephoto zoom lenses available, but none offer the same range as the Tamron. As a reference, here are some similar lenses, including the current price, and weight of the lens:
Tamron 50-400mm f4.5-6.3 VC, $1299 / £1249, 1155g
Sigma 100-400mm f5-6.3 C DG DN OS C, $949 / £849, 1135g
Tamron 150-500mm f5-6.7 Di III VC VXD, $1199 / £1099, 1725g
Sigma 60-600mm f4.5-6.3 DG DN OS S, $1999 / £1999, 2485g
Tamron 50-400mm F/4.5-6.3 Di III VC VXD Verdict
Starting at 50mm at the wide-end of the lens means this lens is unique in offering a telephoto zoom that can also be used as a standard lens. However, if you didn't need the 50mm end then other options might be more appealing. Especially as a 50mm prime lens is so much brighter than the 50-400mm lens.
Whilst it may not be quite long enough for photographing smaller birds, like Puffins, it does give enough reach for other birds and animals, depending on the distance. For smaller and more distant subjects, the 150-600mm lens may be needed, but these tend to cost more, and weigh more.
If you' already have a wide-angle zoom lens, such as a 24-70mm lens or similar, then the 50-400mm is a nice option, especially as a typical 100-400mm lens would leave a gap in the zoom range.
The lens is also considerably lighter and smaller than the next step up in telephoto zooms, with both the Tamron 150-500mm and Sigma 150-600mm lenses weighing much more. If you could take just one lens with you, and wanted some telephoto reach, then this lens could be one of the most versatile, whilst also offering impressive image quality, so you don't need to be worried that you're making any kind of compromise on your photos.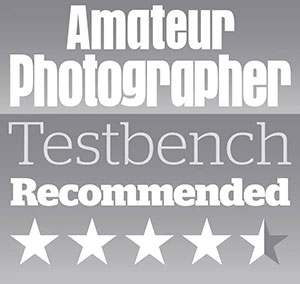 For more options have a look at the best Sony E-Mount lenses.