On the whole, lenses tend to fit into a few well-defined categories: wideangle zoom, standard zoom, and so on. But the Tamron 20-40mm F/2.8 Di III VXD is a little different. Designed for Sony full-frame mirrorless cameras, it's one of a recent spate of lenses that start at 20mm – wider than most standard zooms, but somewhat narrower than conventional wide zooms – and then extend into 'standard' territory.
However in contrast to the Panasonic Lumix S 20-60mm F3.5-5.6 and the Sony FE 20-70mm F4 G, this lens provides a constant f/2.8 maximum aperture, albeit with a short 2x zoom range. It really is one of a kind, but is this enough to make it one of the best lenses for Sony E-mount?
Tamron 20-40mm F/2.8 Di III VXD at a glance:
20-40mm wideangle-to-standard range
Constant f/2.8 maximum aperture
19cm minimum focus distance
86.5mm length, 74.4mm diameter, 365g weight
67mm filter thread
Sony E mount
These unique specs do beg the question of who, and what, the lens is for? Photographers adding a wideangle zoom to their existing kit will likely be tempted to get something wider, such as Tamron's own 17-28mm F/2.8 Di III RXD or the Sigma 16-28mm F2.8 DG DN (both of which we like a lot). But the clue comes from Tamron's preferred designation of the 20-40mm as a standard lens. For certain purposes, such as landscape and travel photography or vlogging, that unusual wide-to-standard range means some users might keep it on their cameras most of the time.
Other key attractions of the Tamron 20-40mm f/2.8 lie with portability and affordability. It's one of the smallest Sony E-mount full-frame zooms you can buy; only the Sony FE 28-60mm F4-5.6 kit zoom is both smaller and lighter. Even the Sony FE PZ 16-35mm F4 G is larger, although fractionally lighter. At $699 / £879, it's also keenly priced. So how does it perform?
Tamron 20-40mm F/2.8 Di III VXD: Features
Tamron has built the 20-40mm using 12 optical elements in 11 groups, including four LD (Low Dispersion) glass elements, two GM (Glass Molded Aspherical) lenses, and one hybrid aspherical lens. As usual, the aim is to maintain fine detail rendition all the way across the frame while minimising chromatic aberration. The firm's latest Broad Band Anti-Reflection  (BBAR) G2 multi-coating is applied to suppress flare and ghosting.
Focusing is handled by a VXD linear motor which promises silent, responsive operation. With a minimum focus distance of 19cm at wideangle, stretching to 29cm at the 40mm position, the lens should be capable of producing striking wide-angle close-ups. The aperture diaphragm is formed of nine curved blades, with the aim of rendering attractively blurred backgrounds.
One welcome feature is moisture resistant construction, with an array of seals around the barrel providing peace of mind when shooting outdoors in wet weather. Filter users will find a 67mm attachment thread, which is surrounded by a bayonet attachment for the supplied lens hood.
Tamron 20-40mm F/2.8 Di III VXD: Lens Utility software
Like Tamron's other recent E-mount optics, the 20-40mm f/2.8 includes a built-in USB-C port. This allows customisation of the focus ring's operation via the Tamron Lens Utility software, which is available for both Windows and Mac PCs, and Android smartphones.
You can reverse the manual focus ring's direction of operation and switch it between non-linear and linear operation, with a choice of rotation angles from minimum focus to infinity (90°, 180°, 270° or 360°). It's also possible to update the lens's firmware without needing an external dock. It's a really useful approach that I'd love to see in more lenses.
Tamron 20-40mm F/2.8 Di III VXD: Build and Handling
For a full-frame f/2.8 zoom, the Tamron 20-40mm f/2.8 is strikingly compact. Measuring 86.5mm in length, 74.4mm in diameter, and just 365g in weight, it's an agreeable option for carrying around all day. I mainly paired it with the Sony Alpha A7R IV and found it to be a nicely balanced combination. Its petite size is also advantageous either for use with a gimbal, or for arm's length vlogging. The lens is at its shortest at the 40mm setting, and extends slightly on zooming out to 20mm.
While this light weight comes courtesy of predominantly plastic skinned construction, that doesn't mean the lens feels cheaply made. Both the zoom and focus rings turn smoothly and precisely. The former is perfectly placed in the centre of the barrel, which means it falls naturally to hand when you're shooting.
About the only handling quirk is that the lens can require a little more effort than usual to mount it onto the camera, which presumably is due to the seal around the mount being slightly chunkier than usual. But this doesn't seem to result in any ill effects.
Some users may be disconcerted by the fact that the USB-C port has no cover. But it's worth bearing in mind this is also the case on most smartphones, many of which are protected against full immersion in water for extended periods of time. I wouldn't worry about it.
Tamron 20-40mm F/2.8 Di III VXD: Autofocus
When it comes to autofocus, the lens goes about its business silently and reasonably quickly. For shooting stills of static subjects in AF-S mode, it'll acquire focus rapidly and accurately. Switch to continuous AF, and it'll continue to do a reasonable job of keeping up with objects that are moving towards, or away from, the camera. However, it's not fast enough at refocusing to achieve a 100% hit rate during high-speed bursts of erratically moving subjects, especially at close distances. But I doubt this will be a major concern for most users.
Switch to video, and the story regarding AF is much the same. Autofocus is completely silent, so won't impinge on your soundtrack at all. The lens pulls focus between subjects smoothly and accurately, but it won't necessarily keep track of fast movement as well as a Sony lens might.
Focus breathing is generally well suppressed, and can only really be detectable when making large focus shifts at small apertures, with the angle of view narrowing fractionally at closer distances. But it's unlikely to be objectionable in normal use.
Engage manual focus mode, and you'll find the lens is equally well behaved. Turning the focus ring brings up a basic distance scale in the camera's viewfinder, and you can also set it to activate magnified view if you prefer. I appreciated the option of switching the lens focus ring to linear mode via the Tamron Lens Utility app, as I find it more intuitive (I used the 180° focus throw option).
Tamron 20-40mm F/2.8 Di III VXD: Performance
When it comes to image quality, the Tamron 20-40mm f/2.8 puts in a very respectable showing. I tested it on the 61MP Sony Alpha A7R IV, which represents the most demanding full-frame sensor currently available in terms or resolution, and I was generally pleased by the results. It delivers images that look impressively detailed when viewed full-screen on my 24-in monitor, which is broadly representative of an A3+ (13 x 19in) print. What's more, there's plenty of finer detail visible when examining images at 100% onscreen.
Overall, the lens behaves very much as expected for a modern mirrorless zoom in terms of sharpness. Even at f/2.8, it's pixel-level sharp in the centre of the frame throughout the focal-length range. Naturally detail in the corners isn't as crisp, but the level of blurring is never objectionably high.
As usual on full-frame cameras, you'll get the sharpest results overall around f/8, with diffraction inducing increasing blur at smaller apertures. But this may well count as an acceptable trade-off for increased depth of field.
Tamron takes full advantage of the in-camera lens compensation settings available in Sony Alpha bodies, which means you'll get the cleanest and best-corrected results if you leave them enabled. But even if you switch them all off for some reason, the lens still delivers quite acceptable results. There's visible barrel distortion at 20mm and pincushion distortion at 40mm, with a neutral point around the 28mm mark, but it's not huge.
Much the same can be said about lateral chromatic aberration – a little colour fringing can be visible around high-contrast edges in the corners of the frame if you go looking for it, but it's really not problematic. It's also automatically corrected in raw processing by Adobe software.
As for vignetting, this is quite strong at 20mm and f/2.8, giving marked darkening corner in the corners with evenly toned subjects. But it decreases substantially on stopping down to f/4 and goes away almost completely at f/5.6. Zoom to the middle or long end of the range, and you'll just see a little fall-off at f/2.8, which pretty much disappears by f/4. Enable in-camera compensation, and the vignetting is suppressed in both raw and JPEG files.
The lens is also well-behaved when shooting into the light. I saw no problematic loss of contrast even when pointing the camera directly into a low sun, and then bringing up shadow detail in raw processing. Stop down to f/11 or smaller, and it's possible to induce well-defined sun stars, if that's your thing.
With its large maximum aperture, you can also get some nicely blurred backgrounds shooting close-ups, especially at the 40mm end. Sharpness stays decently high, but bokeh isn't super-smooth, with bright-ring outlines to background blur circles. But this can still give interesting painterly effects.
Tamron 20-40mm F/2.8 Di III VXD: Our Verdict
The Tamron 20-40mm F/2.8 Di III VXD is a unique lens with an interesting blend of features. It's compact and lightweight, while still offering a bright maximum aperture, and its image quality is more than respectable. Add in its silent autofocus and weather-sealed construction, and you get a compelling blend of features.
But ultimately, this is a lens that will stand or fall by its unusual focal-length range, particularly when compared to more conventional ultra-wide zooms. It's sure to be popular with vloggers, with 20mm being a convenient focal length for arm's length self-recording, and the f/2.8 aperture providing a degree of background blur. But it could also be attractive to stills photographers shooting subjects such as landscapes, architecture, or travel.
Ultimately, whether the 20-40mm f/2.8 is a better option than more conventional wide zooms such as the firm's 17-28mm f/2.8 alternative will come down purely to personal preference for each user. But it's great to see Tamron providing the choice.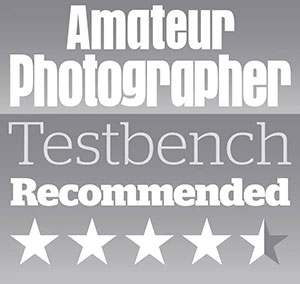 ---
Follow AP on Facebook, Twitter, Instagram, and YouTube.
---
Tamron 20-40mm F/2.8 Di III VXD: Full specifications