Samyang AF 35mm F1.4 FE II at a glance:
Large aperture moderate wideangle prime
For full-frame mirrorless cameras
Available in Sony E-mount
Samyang was one of the first third-party makers to produce autofocus lenses for full-frame mirrorless cameras, with its initial E-mount examples appearing as far back as 2016. It's now starting to produce a second generation of lenses with more advanced features. Announced in March 2022, the Samyang AF 35mm F1.4 FE II updates a design that initially appeared late in 2017. With its moderately wide view and large maximum aperture, this is a general-purpose lens that's suitable for a wide range of subjects, especially when you require a shallow depth of field or need to shoot in low light. Available in Sony E mount for £636, it's one of the most affordable lenses of its type, and only fractionally more expensive than the original version.
Unlike the firm's AF 50mm F1.4 FE II, though, this isn't a completely new lens. Instead, it takes essentially the same optics as its predecessor, but adds some handy new features. Firstly, it gains a Focus Hold button on the side, whose function can be assigned by the user. Secondly, a Custom Switch allows the manual focus ring to be used for controlling the aperture. In addition, the autofocus has been updated and the barrel is now weather-sealed.
The E-mount lens market has expanded considerably since the original AF 35mm F1.4 FE first appeared, with the new version now having significant competition from the Sigma 35mm F1.4 DG DN Art. This boasts excellent optics and a dedicated aperture ring, but at a somewhat higher price of £749. Sony also offers the superb Sony FE 35mm F1.4 GM, although at £1499, it's in a whole different price bracket. So how does the Samyang AF 35mm F1.4 FE II compare to its rivals?
Samyang AF 35mm F1.4 FE II: Features
Like its predecessor, the AF 35mm F1.4 FE II employs an optical formula with 11 elements in 9 groups, including two aspherical elements and two made from high refractive index (HR) glass. Between them, these aim to maintain cross-frame sharpness at large apertures and suppress colour fringing due to chromatic aberration. Meanwhile, the aperture diaphragm employs 9 curved blades to give a near-circular opening at large settings for attractive bokeh.
A Linear Stepping Motor (STM) is used to drive the focus group, promising fast, silent autofocus. Samyang claims to have improved autofocus for video recording compared to the original lens, by minimising vibration and noise. The new motor has allowed the minimum focus distance to be fractionally reduced to 29cm, giving 0.19x magnification.
At the front there's a 67mm filter thread, along with a mount for the deep petal-shaped lens hood which reverses for storage. While the lens is designed for full-frame cameras, it can also be used on APS-C models, giving a 53mm equivalent angle of view.
Samyang AF 35mm F1.4 FE II: Build and Handling
At 75 x 115mm and 659g, this is a pretty hefty lens. Compared to its Sigma counterpart, it's 5mm longer and fractionally heavier; in contrast, the Sony GM optic is almost 2cm shorter and 135g lighter. Much of its weight can be attributed to its robust-feeling metal-skinned construction, with the weather sealing and extra controls adding a few extra grams over the original version.
Given its size and weight, the lens handles best on recent Sony Alpha 7-series models, which boast larger handgrips than older generations. I tested it mostly on the Sony Alpha A7R IV and found this to be a perfectly tractable combination. But it feels distinctly front-heavy on the Alpha 7 II, and positively dwarfs Sony's small flat-bodied APS-C models such as the Alpha 6000.
The large, electronically coupled manual focus ring occupies a considerable fraction of the barrel, with a finely ridged grip. It rotates smoothly with no end stops, and with a well-judged degree of resistance. Flick the Custom Switch to M2, and the focus ring takes control of the aperture setting from the camera. This is a nice option to have, although I'd still prefer a dedicated, click-stopped aperture ring. Using the optional Samyang AF Lens Station (£59), you can configure the switch to work as a conventional AF/MF control, would be my choice.
Samyang has perfectly positioned the Focus Hold button for operation by your left thumb. It behaves like the analogous buttons on many Sony lenses, which means its function can be re-assigned from the camera menu if you prefer.
Samyang AF 35mm F1.4 FE II: Autofocus
Samyang's first-generation lenses tended to be slightly scratchy with respect to autofocus – not exactly bad, but somewhat unrefined in operation. Thankfully the AF 35mm F1.4 FE II banishes that to history, with autofocus that's quiet, decisive, and pretty quick.
Tested on the A7R IV, I found it usually snapped rapidly into focus with little hint of hunting, even in very low light. There are faster lenses, for sure, but I think most users will be happy with the Samyang, given that it's unlikely to be employed for fast-moving sports or action. It's consistently accurate, too, even when shooting off-centre subjects at large apertures. Videographers will be pleased to hear that focus breathing is, indeed, very low indeed, with barely any change in the angle of view on focusing.
If you do need to focus manually, the lens behaves very well. The focus ring is smooth and precise, and the lens will automatically activate your preferred focus aid such as magnified view or peaking. The focusing response is non-linear, meaning that you can make large changes with a quick spin of the ring, then refine the focus by turning it slowly. This is great for photographers who need precise manual focus but could be frustrating for videographers who'd like to make precise focus changes during recording.
Samyang AF 35mm F1.4 FE II: Performance
How happy are with this lens's optical performance is likely to depend on how closely you tend to examine your images onscreen during processing. I used it mainly on the 60MP Alpha 7R IV, which is a stern test. The lens turns out to be capable of recording a good amount of fine detail at f/1.4, just with rather low contrast. This means images look a little soft when viewed at 100% onscreen, which should be flattering for portraits.
Unsurprisingly, sharpness degrades noticeably towards the edges of the frame, but in real-world shooting the shallow depth of field at f/1.4 is likely to be far more limiting. You can also readily enhance the detail that the lens records at large apertures by liberal use Adobe's Texture and Clarity controls.
Fine detail sharpens up progressively on stopping down, and by f/5.6, the lens delivers impressive results from corner to corner. This is maintained through to f/11, and while diffraction brings slight pixel-level softening at f/16, it wouldn't put me off using this setting.
Chromatic aberration is visible if you go looking for it, but I wouldn't consider it problematic. A little green and purple fringing is present along high-contrast out-of-focus edges when shooting at large apertures, due to longitudinal chromatic aberration, but this is relatively easy to fix using Adobe's defringe controls.
Slightly surprisingly, lateral chromatic aberration is also visible as blue/yellow fringing towards the corners of the image in both JPEG and raw, even when in-camera corrections are applied. But again, it's a simple one-click fix in raw processing.
The lens also suffers from visible barrel distortion that you'll probably want to fix in any images where straight lines should be rendered correctly. This is usually automatically corrected in JPEGs, but not necessarily in raw.
At the time of writing, Adobe software doesn't automatically load a correction profile, but if you manually select the one for the original AF 35mm F1.4 FE, it works perfectly.
If you switch off in-camera shading compensation, you'll find that vignetting is clearly visible at large apertures. Personally, this doesn't bother me, as it's just as likely to complement an image as detract from it. This vignetting also more or less goes away on stopping down to f/4. It's worth knowing that if you enable shading correction, Sony applies it to raw files as well as JPEGs.
With its f/1.4 maximum aperture, the lens is capable of delivering a good degree of background blur. On the whole, the bokeh is smooth and attractive, with nice soft edges to out-of-focus highlight discs. But as usual, it pays to choose your backgrounds carefully and not rely on the lens to blur away whatever is behind the subject, no matter how messy.
When shooting directly into the sun, or with bright lights in the frame at night, I found the lens to be pretty resistant to flare and ghosting. It's also very keen on giving 18-ray sunstars around point light sources, which become well defined at apertures as large as f/4. Some photographers will value this highly, especially for landscape work.
Samyang AF 35mm F1.4 FE II: Our Verdict
This may be the most affordable lens of its type specifically designed for full-frame mirrorless cameras, but that doesn't mean it compromises heavily on quality to hit a price point. Instead, it's very respectable performer, delivering fine images in a wide range of shooting conditions. Autofocus is quick and quiet, and it's robustly built to a much higher standard than the firm's cheaper, smaller aperture optics.
Compared to its main competitor, the Sigma 35mm F1.4 DG DN Art, the Samyang is slightly larger and heavier, and lacks a dedicated aperture control ring. The Sigma is also probably a little sharper wide open, thanks to its newer, more complex optical design. Meanwhile the Sony FE 35mm F1.4 GM is in a whole different league in terms of optical quality, while being smaller and lighter, but then again, it costs twice as much. Personally, I'd be tempted to shell out the extra £116 on the Sigma just for the aperture ring, but there's no denying that the Samyang offers the best value.
In summary, if you want a large aperture prime for selective focus work or shooting in low light, but are on a limited budget, the Samyang AF 35mm F1.4 FE II is well worth a look.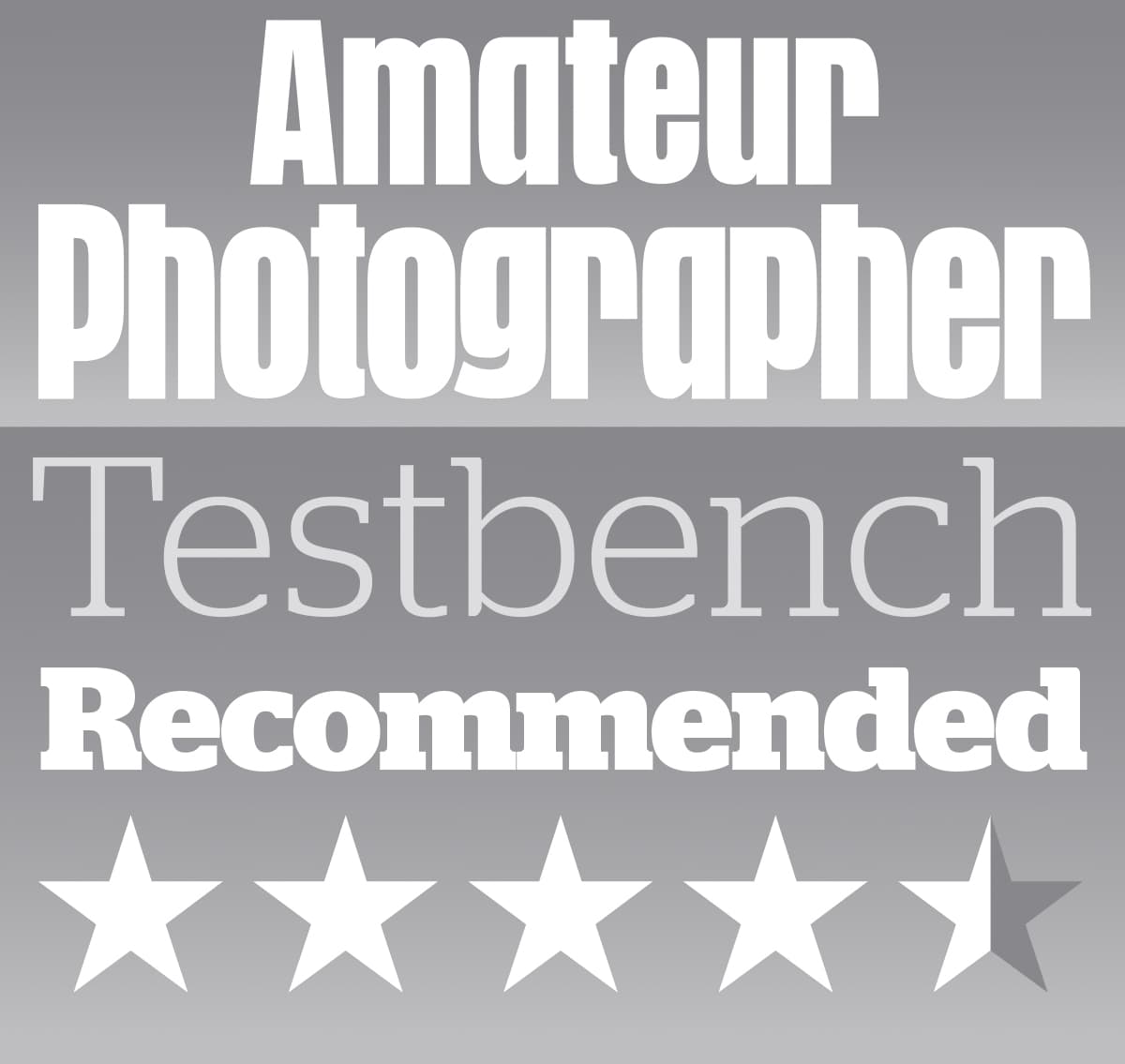 Samyang AF 35mm F1.4 FE II full specifications: