Sony has been building up its full-frame mirrorless lens range longer than anyone else, having launched its Alpha 7 system back in 2013. As it's gained experience in making high-end optics to meet the demands of high-resolution sensors, the firm has also refined its design philosophy. Its early efforts were often criticised for being too large and heavy, but its more recent lenses have delivered stellar performance in a more compact form, exemplified by the superb FE 24mm f/1.4 GM. The firm applied the same idea to the 35mm focal length, and here I get to test the Sony FE 35mm f/1.4 GM.
Those familiar with Sony's range will know that it already makes a lens with the same basic spec, the Zeiss-badged Distagon T* 35mm f/1.4 ZA, which dates from early 2015. In contrast, this optic forms part of the firm's premium G Master line, which was established a year later. Compared to the older model, the FE 35mm f/1.4 GM is distinctly smaller and lighter, focuses closer, and uses eleven diaphragm blades rather than nine.
Surprisingly though, the GM is not a direct replacement for the Zeiss lens that remains in the range and sells for around $998 / £999, while the Sony 35mm f/1.4 G Master lens is priced at $1,400 / £1,500.
The ZA lens isn't the only other fast 35mm choice available to Sony E-mount users. At the budget end is the Samyang AF 35mm f/1.4 FE II, which costs around $650 / £636, while the more premium option is provided by the Sigma 35mm f/1.4 DG DN Art ($800 / £749). However, both of these lenses are just as bulky as Sony's existing ZA optic. So, in principle, the Sony GM option offers a unique blend of quality and portability.
Sony FE 35mm f/1.4 GM: Features
Sony says that its G Master lenses are designed to combine top-level image quality, speed of use and reliability. Accordingly, the 35mm f/1.4 provides a feature set that will be instantly recognisable to anybody who's used one of the firm's recent G or G Master primes, including weather-sealed construction and a full array of controls.
Optically, the lens employs 14 elements in 10 groups, including an extra-low dispersion (ED) glass element to suppress chromatic aberration, along with two Advanced Aspherical (AA) elements to minimise peripheral aberrations while maintaining attractive background blur. In a similar vein, an 11-bladed diaphragm is used to render out-of-focus highlights as circular, rather than polygonal, when the aperture is stopped down. Sony's Nano AR Coating II is on hand to maximise contrast and minimise flare and ghosting.
Focusing is internal, with twin XD Linear Motors required to drive the large focus group. At the minimum object distance of 27cm, the lens provides 0.23x magnification, an improvement on the 0.18x offered by its predecessor. When it comes to manual focus, the firm has included its Linear Response MF system that emulates the feel of a traditional mechanical lens.
A bowl-shaped lens hood is supplied, complete with a locking button on its bayonet mount and a rubber-armoured rim to help absorb accidental impacts.  Filter users are catered for by a relatively small 67mm thread.
Sony FE 35mm f/1.4 GM: Build and handling
Thanks to its contemporary optical design, the FE 35mm f/1.4 GM is distinctly more compact than the FE 35mm f/1.4 Distagon ZA lens. Specifically, it's 16mm shorter at 96mm in length, while its 76mm-diameter barrel is slimmer, too. The firm has used a combination of metal and plastic in its construction to reduce the weight to 524g, representing a saving of more than 100g.
Not surprisingly, this results in a lens that balances better on Sony's relatively small cameras. But while it's a great match to the SLR-shaped Alpha 7 bodies, it's still a little large for the compact Alpha 7C, on which I'd consider the much smaller FE 35mm f/1.8 to be a better fit. The latter is also much cheaper at $748 / £549.
As we'd expect from a pro-spec optic, the barrel is dust- and moisture-resistant for use outdoors in inclement conditions. This includes a rubber seal around the mount, which the ZA version lacks. A fluorine coating is applied to the front element to help shed raindrops and keep it clean of fingerprints.
Operationally, the lens matches Sony's other recent designs, with a large rubberised manual focus ring at the front and a slimmer aperture ring closer to the body. The latter can be switched between clickless and clicked operation, with one-third stop detents from f/1.4 to f/16. Rotating it further engages an A position that hands back control to a dial on the camera body.
On the left side of the barrel you'll find a large focus-hold button whose function can be re-programmed from the camera, with an AF/MF switch beneath it. Neither of these controls are found on the older model, which makes the GM just that bit more pleasant to use.
Sony FE 35mm f/1.4 GM: Autofocus
Fast primes inevitably require large focus groups, which means they rarely autofocus as quickly as smaller-aperture lenses. This is true of the FE 35mm f/1.4 GM, but your experience will depend greatly on which camera you use.
I tested the lens on cameras such as the Sony A7R IV and Sony A7C. On more recent Sony cameras like this, the lens snaps into focus quite smartly, but on older cameras such as the Sony A7 II it's rather less decisive, focusing with a very noticeable 'wobble'. Its AF speed is also highly dependent upon the set aperture, due to Sony's practice of stopping down the lens for live view and focusing.
However, you can't fault the results. Thanks to the inherent accuracy of on-sensor AF, I found that the lens nails focus every shot, no matter where you place the subject within the frame. Of course, it's fully compatible with all of Sony's advanced technologies including real-time eye AF, so you can be confident of getting environmental portraits nice and sharp.
Manual focusing is also a very positive experience, thanks to the finely-honed response of the focus ring. When MF assist is enabled on the camera, turning the ring will engage magnified live view. This allows the focus to be judged with critical accuracy, which I found particularly useful for close-up shooting.
Alternatively, you can use the camera's peaking display and toggle it on and off using a function button. But this isn't always quite such an accurate tool, especially given how shallow the depth-of-field can be at f/1.4.
Sony FE 35mm f/1.4 GM: Performance
To get the best possible impression of the FE 35mm /f1.4 GM's abilities, I paired it with the Alpha 7R IV. Its super-high megapixel count provides an extremely tough test for any lens, but one that the lens passed with flying colours. It resolves an astonishing amount of detail from corner to corner, even if you point it at a flat wall and shoot wide open at f/1.4.
Naturally, there's a little blurring towards the far edges and corners, and for the very sharpest results across the frame you'll need to stop down to f/5.6, with diffraction then taking the edge off fine detail at smaller apertures. But in real world use, the amount of detail you can record will be restricted far more by depth-of-field limitations than by lens aberrations. Remarkably, the lens maintains much the same impressive sharpness through its entire focus distance range.
On the whole, optical aberrations are notable by their absence. If for some reason you decide to turn off in-camera lens corrections, you might be able to trace the barest hint of colour fringing towards the corners of the frame due to lateral chromatic aberration. However, if you use Adobe software of DxO PhotoLab for raw development, this will be corrected automatically.
Likewise, with high-contrast three-dimensional scenes shot wide open, colour fringing can be visible around out-of-focus elements of the scene when viewing files at 100% onscreen. But it's easy enough to suppress in raw processing using Adobe's defringe controls.
Examining raw files also reveals minor pincushion distortion, which again is normally corrected in the camera's JPEG output. This can be suppressed in raw processing using generic sliders, but for perfect correction a lens profile will be necessary.
Large-aperture primes invariably show strong vignetting on full frame, and this one is no exception, with pronounced darkening towards the corners of the image at large apertures. However, a gradual fall-off profile means it's not aesthetically displeasing; in fact it can be very effective at framing the subject. It also effectively disappears on stopping down to f/4. If you don't want to see this vignetting, then setting Shading Comp to Auto in the camera menu will practically eliminate it from both JPEG and raw files.
Out-of-focus backgrounds are generally delivered with a very pleasing blur, aided by a smooth transition from sharp, in-focus regions. Flare is rarely a problem, even when the sun is placed directly in the frame, although you'll inevitably see some patterning in such images if you expose for the highlights then draw up shadow detail in post-processing.
Overall, about the only possible criticism is that Sony's use of 11 rounded diaphragm blades gives rise to fussy 22-point sun stars at small apertures.
Sony FE 35mm f/1.4 GM: Verdict
When we reviewed Sony's Distagon T* FE 35mmf/F1.4 ZA, we were quite happy with its optical performance, but disappointed by its bulk, which made it an awkward match for Sony's small camera bodies. However the firm has clearly learned a lot in the meantime, with the result that the FE 35mm f/1.4 GM is a very different kettle of fish. It's smaller and lighter, while being optically improved to the point of being phenomenal.
Indeed with the Alpha 7R IV, it's one of the finest combinations I've ever used, and on a par with its superlative 24mm f/1.4 and 135mm f/1.8 siblings. Place it on a less-demanding 24MP camera such as the Alpha 7C, and it'll deliver image files that quite simply look flawless.
It's not just the optics that satisfy, either. The autofocus works well, particularly on recent cameras, while I found the manual focus experience to be excellent too. It's always good to have an aperture ring on the lens, too, and it's great to see Sony now adding them to its new optics as a matter of course.
At $1,398 / £1,500, this isn't a cheap lens, but it's more affordable than Canon or Nikon's equivalent DSLR optics. Let's not forget that Sony still offers a compact f/1.8 alternative for those on a tighter budget, too. Ultimately, though, the f/E 35mm F1.4 GM is one of the finest lenses we've ever tested.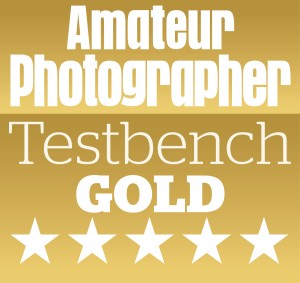 Sony FE 35mm f/1.4 GM: Specifications