The Panasonic Lumix S 24mm F1.8 is the third of the four compact f/1.8 L-mount prime lenses that Panasonic announced were in development back in September 2020. It follows on from the Lumix S 85mm F1.8 that was unveiled in November 2020 and the Lumix S 50mm F1.8 from June 2021. The next in the pipeline is a 35mm F1.8 lens.
Before the 24mm f/1.8 came along, brand-loyal photographers wanting to shoot at 24mm with their Panasonic S-series mirrorless camera had a choice of four zoom lenses, the S 20-60mm F3.5-5.6 (£619.99), S 24-105mm F4 Macro OIS (£1,290), S Pro 16-35mm F4 (£1,499) and the S Pro 24-70mm F2.8 (£2,149). They're all great zoom options but even the smallest and lightest (the S 20-60mm F3.5-5.6) is a little heavier and 5mm longer. Also, its maximum aperture is f/3.8 at 24mm, making the prime lens close to 2 stops faster.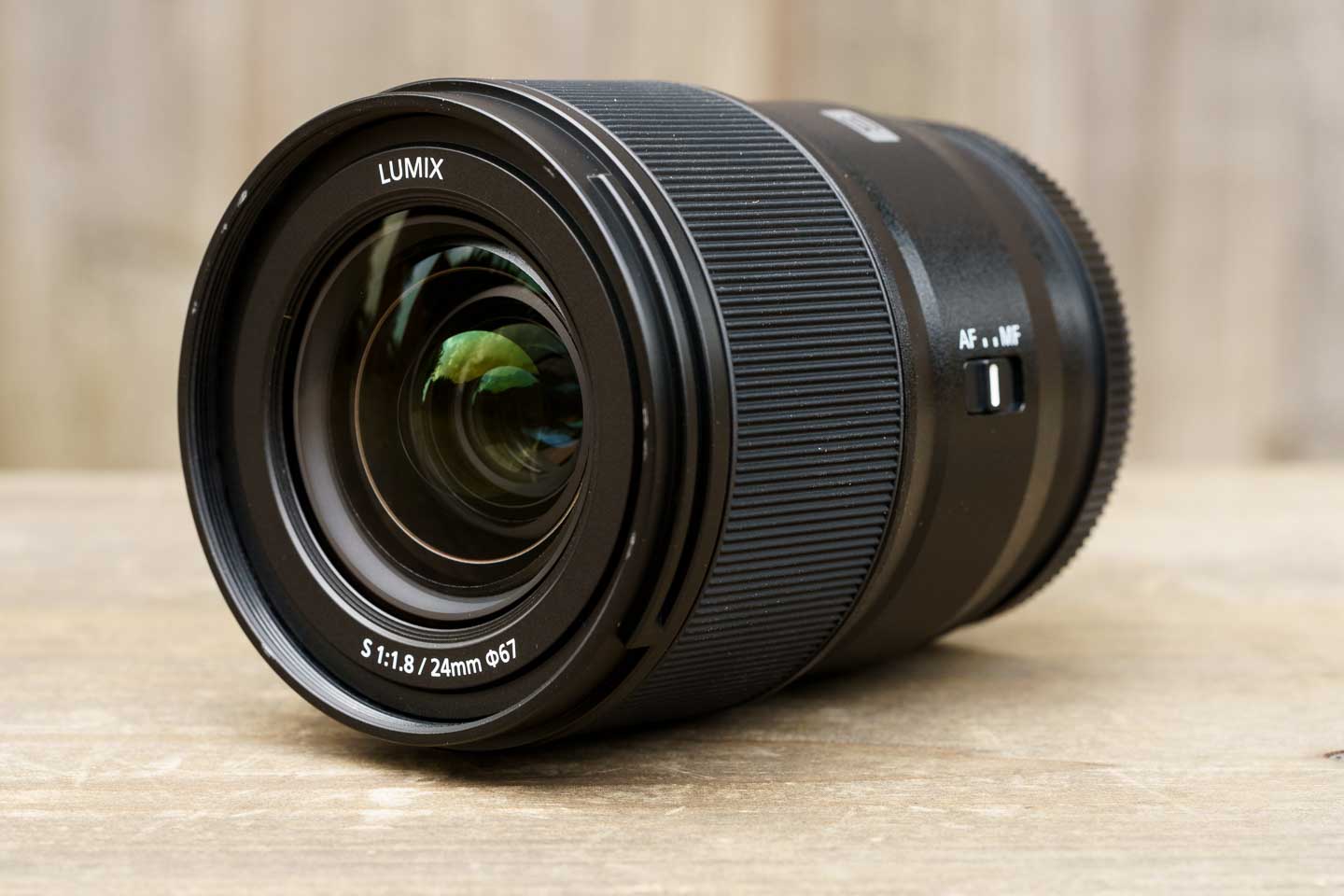 Panasonic Lumix S 24mm F1.8 Features
Panasonic has used 12 elements in 11 groups to construct the Lumix S 24mm F1.8 and there are 7 special elements comprising 3 aspherical, 1 ultra-low dispersion (UED) and 3 extra-low dispersion (ED) lenses. The aspherical elements are especially important with a wide-angle lens as they are designed to get light rays focused at the same point across the frame, thus delivering better corner sharpness. Meanwhile the low-dispersion elements are used to focus the different colours of light at the same point and reduce chromatic aberrations.
With a maximum aperture of f/1.8, this lens is brighter than either of Panasonic's 24mm zoom lens options, which means the shutter speed can be kept faster as light levels fall. And although it doesn't have stabilisation built-in, it's compatible with Panasonic's in-camera stabilisation, which is usually more effective than lens-based stabilisation with wide-angle lenses.
As usual, the 9-blade iris forms a circular aperture for attractive bokeh.
Panasonic Lumix S 24mm F1.8 Build and handling
Like Panasonic's other full-frame F1.8 prime lenses, the 24mm is weather-sealed to complement the company's S-series cameras. .At 310g in weight, it's 10g heavier than the S 50mm F1.8 and 45g lighter than the S 85mm F1.8. That makes them close enough in weight to make next to no difference when you're shooting hand-held with the lens mounted on a camera like the Panasonic Lumix S1R, and there's should only be a very minor adjustment required to the balance when swapping between the lenses when the camera is mounted on a gimbal.
All three lenses are 82mm in length, have a maximum diameter of 73.6mm and take 67mm filters. This means that you have to double-check the focal length when you mount one, but you can also swap between them almost seamlessly.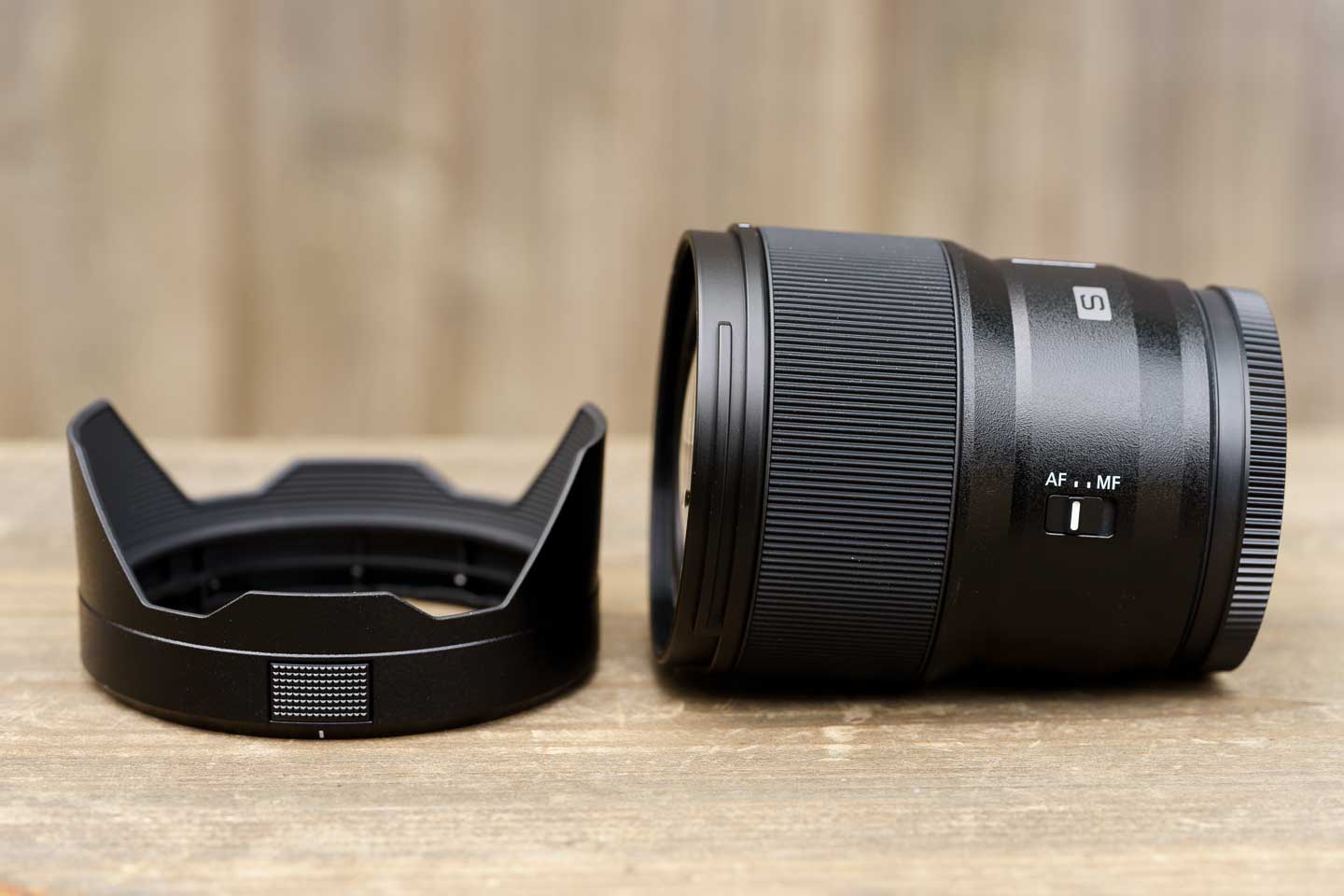 The broad manual focus ring sits close to the front element and occupies almost half the length of the barrel, which means that it's within natural reach of your left thumb and forefinger when the camera is raised to your eye for shooting. This ring's ridged rubber-like coating gives it good purchase and although it can be rotated with pressure from one finger, it's more comfortable to do so using your thumb and forefinger together.
Panasonic S-series cameras have a MF Assist option that can be set to enlarge the area under the focus point across the whole screen/viewfinder or show it as a picture-in-picture display. This appears promptly as soon as the focus ring is rotated when it or the camera is set to manual focus. But unlike with some other camera and lens combinations, it's not possible to set the manual focus ring to adjust anything else.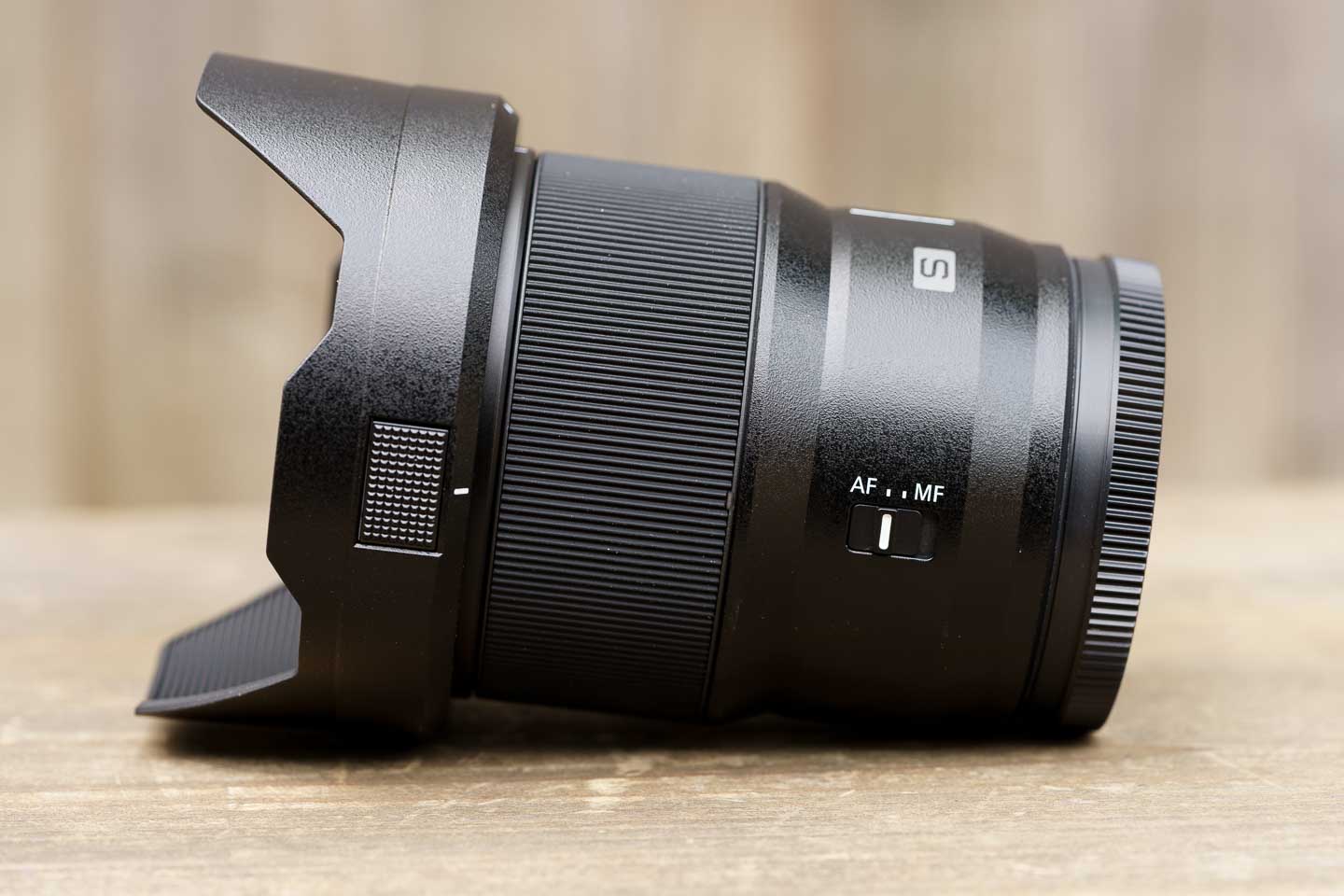 Also, in contrast to some of the more exotic lenses around, the Lumix S 24mm F1.8 has no function buttons. Instead, there's just a single switch for swapping between auto and manual focusing. This AF/MF switch duplicates the function of a switch on Panasonic's S-series cameras which can also be used to select single or continuous focusing.
The manual focus response can be set to linear or non-linear via the camera's menu. In non-linear mode, the focus distance adjusts according to the speed of the focus ring's rotation. A quick rotation makes a big jump while a slow one enables small, precise adjustments. When the system is set to linear focusing, the speed of rotation is less important. It's also possible to set the degree of rotation that's required to shift the focus from one end of its range to the other.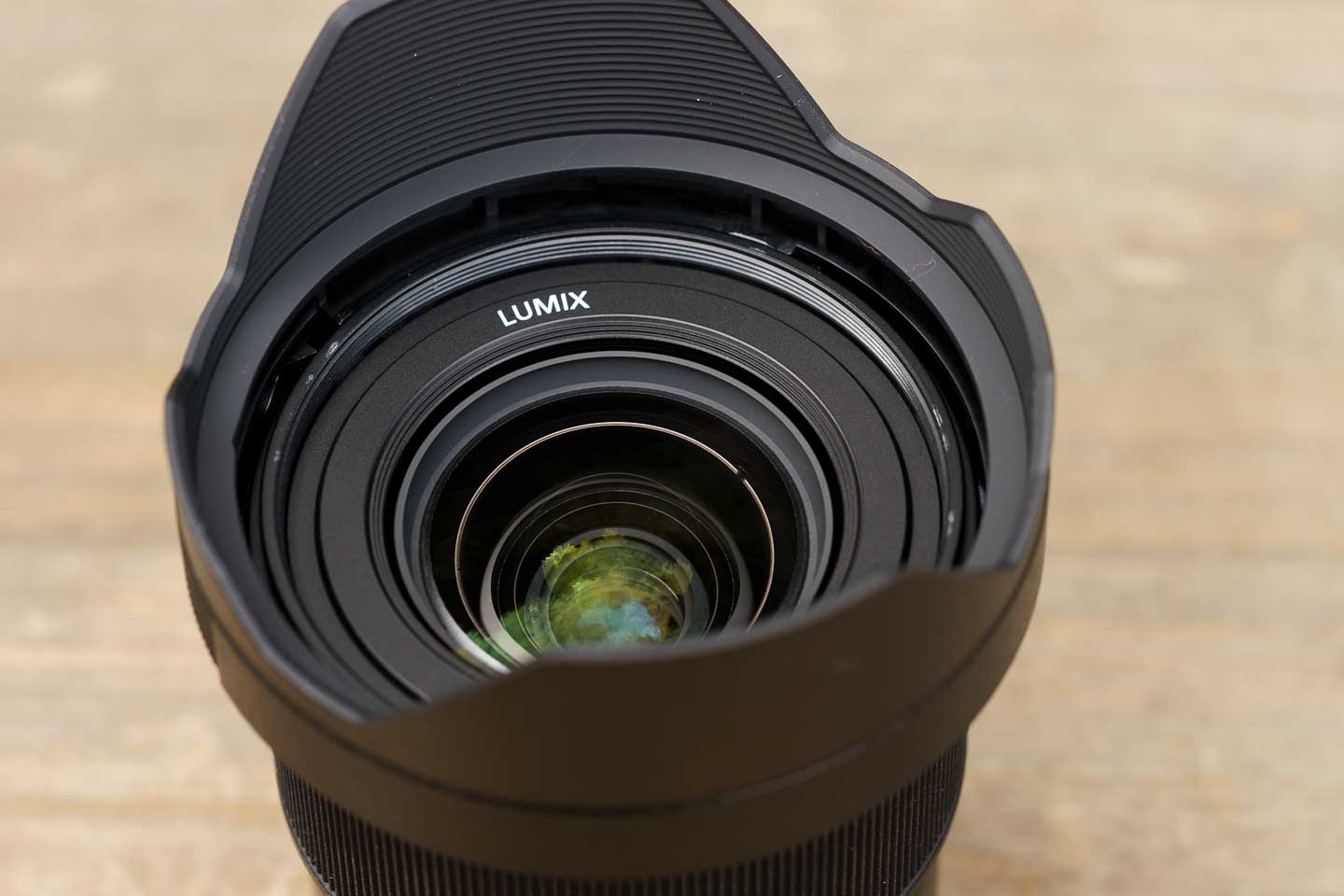 Panasonic Lumix S 24mm F1.8 Autofocus
While contrast detection focusing is generally seen as poor relative to phase detection, even in dim conditions the Lumix S 24mm F1.8 focuses quickly when mounted on the S1R, aided by Panasonic's DFD (Depth From Defocus) technology. It also copes well when the subject is close to the 24cm nearest focus point and, unlike with the S 50mm F1.8, I didn't often lament the lack of a focus limiter switch.
In most instances I was able to leave the camera to drive the focusing, but it's handy to activate AF + MF in the camera's menu so that the lens ring can be used to adjust the focus even when autofocusing is engaged. When this setting is activated, the distance scale and enlarged image appears on the screen/viewfinder as soon as the lens ring is rotated when the shutter button is half-pressed. In good news for videographers, the focusing is silent (or at least I can't hear it) and focus breathing is controlled very well.
Panasonic Lumix S 24mm F1.8 Image quality
Even when the aperture is wide open, the S 24mm F1.8 is impressively sharp at the centre of the frame with fairly subtle fall-off towards the corners. Closing the aperture to f/2.0 increases the sharpness a little and there's another step-up (especially in the corners) at f/2.8. This excellent performance is maintained as the aperture is closed further and there's only a hint of the impact of diffraction at f/16, the smallest aperture.
With Panasonic's in-camera Vignetting Compensation disabled, there's some corner shading visible in images shot at f/1.8 and f/2.0. By f/2.8 it's hardly noticeable and it's gone by f/4.
Curvilinear distortion is controlled very well, which means straight lines don't appear to bend, making the S 24mm F1.8 an excellent choice of lens for architecture and cityscape photography.
Further good news is that I was only able to find subtle examples of chromatic aberration along high contrast edges in the far corners of a few images. Overall, it's very well controlled and any that is present can be removed quickly in post-capture processing.
While the lens' short focal length enables lots of depth of field, it's also possible to blur the background behind close subjects by shooting at a large aperture with the S 24mm F1.8. The blur is smooth and natural in appearance while out of focus highlights are circular with an occasional hint of chromatic aberration but with no sign of 'onion rings'.
Panasonic Lumix S 24mm F1.8 Verdict
Zoom lenses are versatile and convenient, and the quality of the results they produce is generally very good these days. But a prime lens is often a better bet when you want to keep the weight of your kit down.
Prime lenses are also frequently faster than their zoom counterparts, in this case, the Lumix S 24mm F1.8 is 1.3EV faster than the S Pro 24-70mm F2.8 and 2.3EV faster than the S 24-105mm F4 Macro OIS or the S Pro 16-35mm F4, which makes it a more attractive option for low light photography.
And then there's the price difference: at £799 the 24mm f/1.8 is almost £500 cheaper than the 24-105mm f/4 and its over £1,300 cheaper than the 24-70mm f/2.8. That's a serious saving if you're mainly interested in the 24mm end of the lens!
Panasonic has taken the needs of videographers into account in designing the lens, but it's also extremely capable for shooting stills with snappy focusing, great levels of sharpness and minimal flaws. It would be nice to have a few extras like an aperture ring and a customisable control dial but all that would add to the weight and cost of this compact, lightweight yet weatherproof optic. It's a great choice for landscape, cityscape, street and interior photography.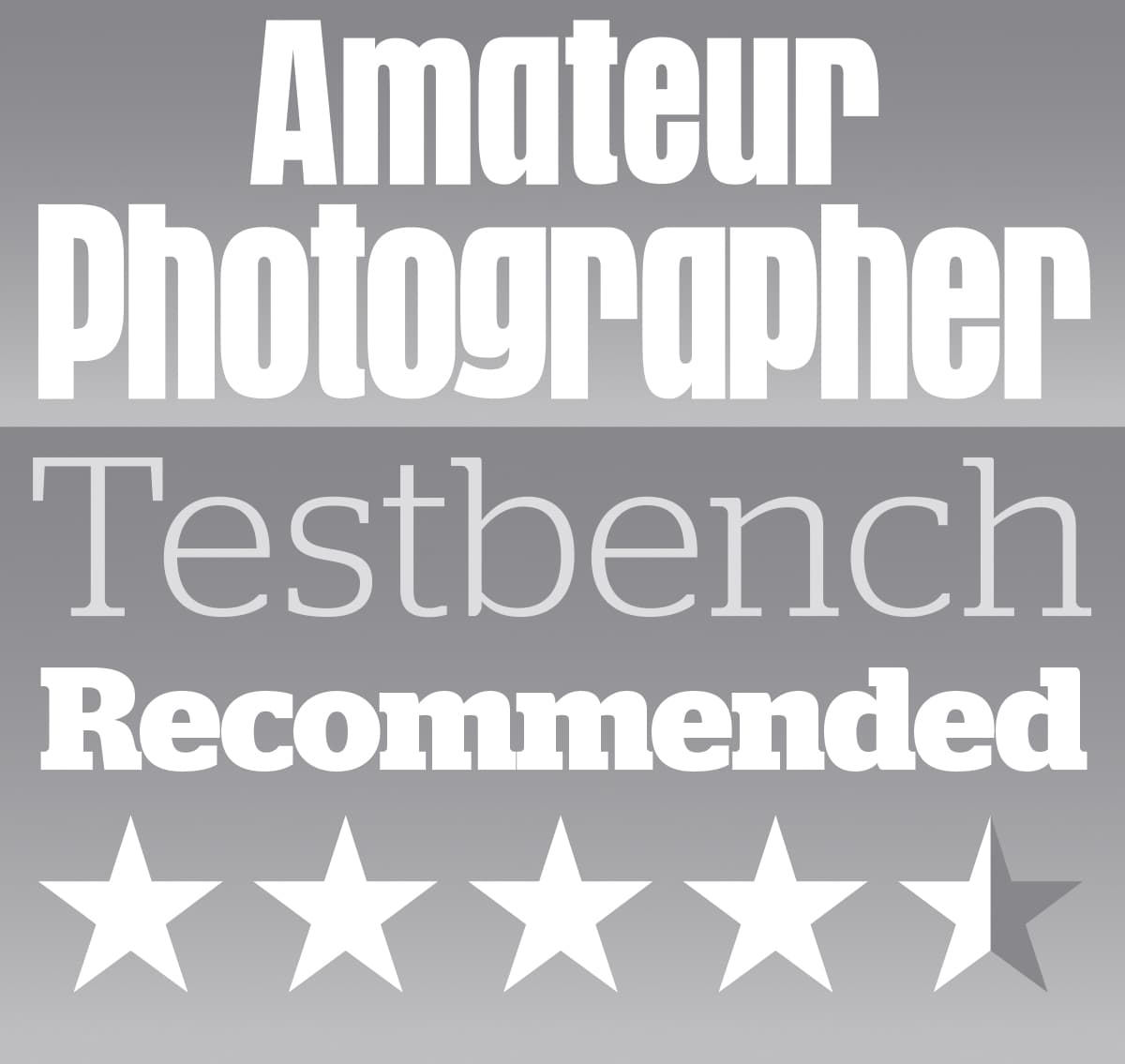 Panasonic Lumix S 24mm F1.8 Full Specifications