Although Panasonic already had the S Pro 50mm F1.4 when it announced the Panasonic Lumix S 50mm F1.8 in June this year, the older f/1.4 lens retails for £2,299, which is more than five times the price of the new f/1.8 lens, which costs £429. If that's not enough to make the S 50mm f/1.8 attractive, there's also the fact that it's less than a third of the weight of the f/1.4 optic. So, let's take a closer look and see what else it has to offer.
Panasonic Lumix S 50mm F1.8 Features
The Lumix S 50mm f/1.8 employs the L-mount which means it's designed for use on Panasonic's full-frame S-series mirrorless cameras such as the S1, S1R and S5. But it can also be used on Leica's and Sigma's L-mount cameras.
Inside the weather-sealed barrel the S 50mm F1.8 has 9 elements arranged in 8 groups, including 3 aspherical elements, 1 Extra-Low Dispersion (ED) element and 1 Ultra-High Refractive Index (UHR) element. The aspherical element reduces the number of elements that are required to create the lens, helping to keep weight down while maintaining image quality into the corners of the frame. In addition, the UHR element can alter the light path more dramatically than a standard glass element so the length of the lens can be reduced, making it more compact and portable. Meanwhile the ED element corrects chromatic aberrations, which can be a particular issue when UHR elements are employed.
The aperture is formed by a 9-blade iris which has a rounded shape that's designed to create attractive bokeh. In addition, there's micro-step aperture control which helps to deliver smooth adjustments in exposure, something that is likely to be appreciated by videographers who need to adjust the setting while shooting.
Panasonic's current S-series cameras have in-body stabilisation which would make lens-based stabilisation of little benefit in a 50mm optic. So the lens is unstabilised, which also helps keep the weight and price down.
Panasonic Lumix S 50mm F1.8 Build and handling
Following the Lumix S 85mm F1.8 that was unveiled in November 2020, this 50mm optic is the second of four compact f/1.8 prime lenses that Panasonic announced as being in the pipeline in September last year. A 24mm F/1.8 and a 35mm F1.8 are planned to follow. All four lenses are set to have the same design and be very similar size and weight. This makes them especially attractive to anyone shooting video with the camera on a gimbal, as there's less rebalancing required when the lenses are swapped.
With all this in mind, the S 50mm F1.8 is 82mm in length, 73.6mm in diameter and weighs 300g. That's a nice size and weight that you won't mind slipping in your bag and the lens feels at home on an S-series camera like the S1R. It also accepts 67mm filters, the same as the 85mm f/1.8 and the other two f/1.8 primes that are to come.
Although it's weather-sealed and has a slim gasket around the lens mount, the lens has a 'no frills' design with a single control (focus) ring and a switch for selecting between manual and automatic focusing.
The focus ring is broad and well-textured, sitting towards the front element. Its movement is a bit stiffer than that of most lenses I've tested recently and while it will rotate with pressure from a single finger, I find I use my left index finger and thumb together.
As usual, the focusing is non-linear and by wire so you can either make slow, precise adjustments or twist the ring quickly to make major changes to the focusing distance. When the lens is set to manual focusing, a distance scale appears in the camera's viewfinder, or on the screen, as soon as the ring is rotated. The area under the AF point also enlarges and there's the option to see focusing peaking.
Panasonic has put the AF/MF (autofocus / manual focus) switch at the 3 o'clock position on the left of the lens barrel. It's perfectly positioned for switching quickly between the two focusing methods using your left thumb.
Panasonic Lumix S 50mm F1.8 Autofocus
In good light and at 'normal' focusing distances, the S 50mm F1.8 focuses quickly and silently. However, as the subject approaches the closest focusing distance of 45cm, it's prone to hunting, so it can be helpful to switch to manual focusing. Alternatively, activating AF+MF in the camera's menu enables the manual focus ring to be used for focusing while the lens is set to AF and the shutter release is held half-pressed.
On a few occasions, when my subject was at close range, I wished that Panasonic had given the lens a focus limiter switch so that it wouldn't attempt to focus on the far distance.
Focus breathing, which causes the framing to change as the focus distance changes, is controlled very well. That's good news both for videographers and for photographers looking to create a series of images with different focus distances for focus stacking.
Image quality
I tested the Lumix S 50mm F1.8 on the 47MP Panasonic S1R and while the level of sharp detail visible at the centre of images captured using this combination is very good, what really impresses is how well the sharpness is maintained into the corners of the frame. Even at the widest aperture value, f/1.8, there's only very slight fall-off.
This sharpness remains high throughout the aperture range, peaking at about f/5.6. Naturally, there's some evidence of diffraction at f/22, the smallest aperture setting, but it's not enough to deter me from using it if the image would benefit from maximum depth of field.
There's also good news on the curvilinear distortion and flare front as the S 50mm F1.8 doesn't suffer unduly from either. If you use the lens to photograph a subject with lots of straight lines, they will remain true in the image, making it a good choice for architecture shots and cityscapes.
In many instances, even when there's backlighting, chromatic aberration is also not a problem with the S 50mm F1.8. However, I have a couple of images that show it clearly even when the image is quite small on a computer screen. It manifests itself as a bright purple fringe around the high-contrast edges of tree leaves that are in strong backlighting. Fortunately, this is easily corrected with two clicks in Adobe Camera Raw. The first click is to select the Defringe Sample tool while the second is a click with the tool on a bit of the fringing. Like magic, the fringing vanishes.
The combination of a 50mm focal length and an aperture of f/1.8 enables background to be thrown pleasantly out of focus with natural looking blur behind the subject. Small highlights are also round and are only slightly cats-eye shaped at the very corners of the frame. There are no aberrations within the 'bokeh balls' while their edges are just a little brighter than their centre. These factors combine to make the S 50mm F1.8 is a good optic for portrait photography.
Panasonic Lumix S 50mm F1.8 Verdict
The traditional nifty fifty is small and light with a large aperture that enables high shutter speeds in low light and blurred backgrounds to isolate your subject. It's an optic that can be used for just about any genre of photography and it's a stalwart in your camera bag. Recently, there's been a trend towards more exotic 50mm lenses that, while very fast, are bigger, heavier and more expensive than we generally expect a 50mm lens to be.
The Lumix S 50mm F1.8 falls more into the first camp. It's not exactly bargain-basement-priced, but it's affordable and its f/1.8 aperture delivers the speed we crave. It's lacking some of the refinements that we see on other lenses such as a focus limiter switch, a customisable function button or a control ring that can be used to adjust aperture or exposure compensation, but it's weather-sealed, feels well-made and comes with a good, deep lens hood. Most importantly, it delivers extremely good quality images with no curvilinear distortion, next to no vignetting, just the occasional issue with fringing (which is correctable) and an impressive ability to maintain sharpness right into the corners.
With a lens this good, you'd really have to need the extra 1/3EV in aperture size to be willing to pay five times more to get the Lumix S Pro 50mm F1.4.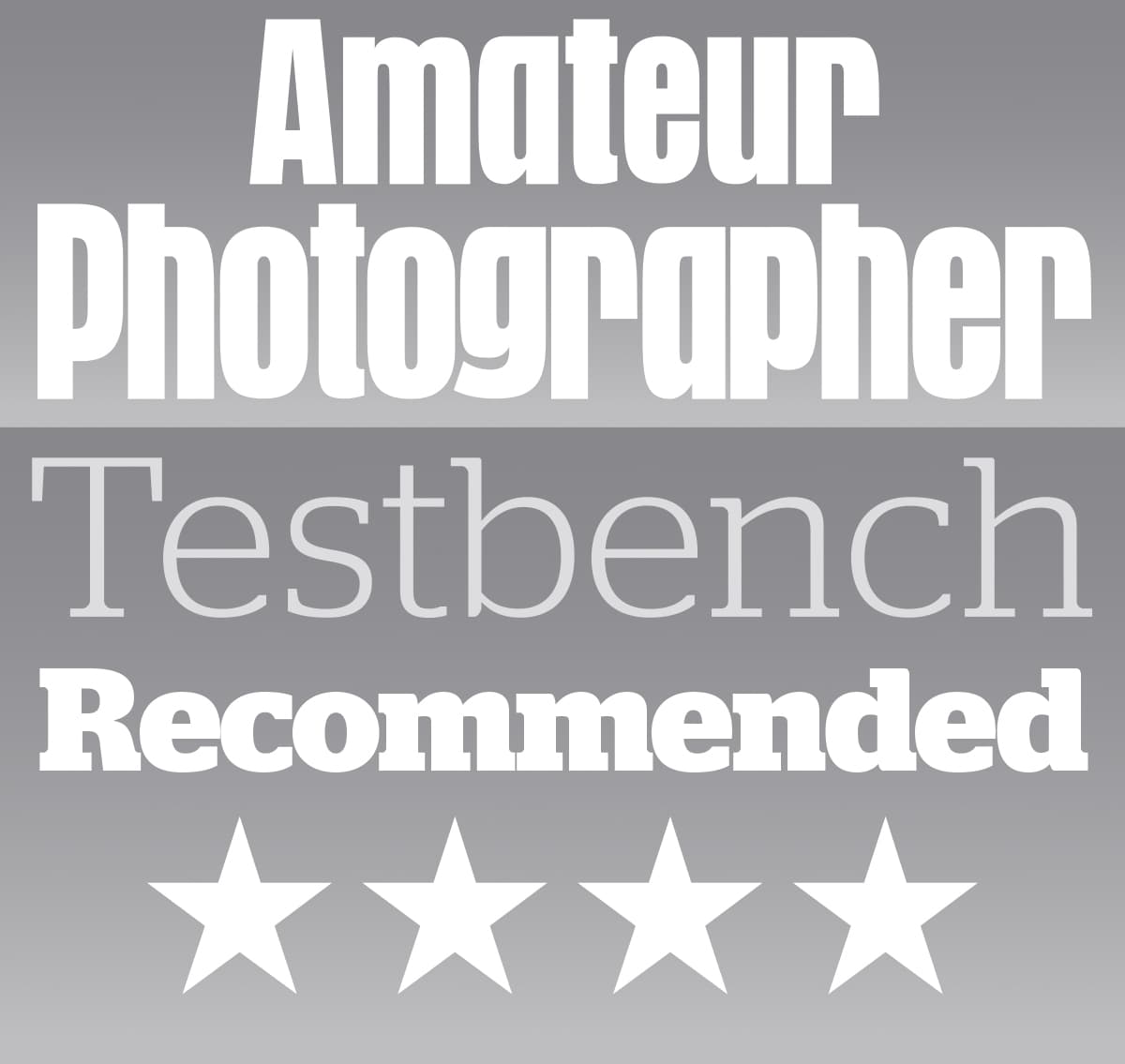 Panasonic Lumix S 50mm F1.8: Full Specifications