While the Nikon D5600 was a gentle update on its predecessor, the D5500, when it was introduced in 2016, it never the less proved a popular and successful APS-C format DSLR. Indeed, we liked it so much the D5600 was selected in our exclusive showcase of the best Nikon DSLR cameras ever.
Nikon D5600 review – At a glance
24.2-million-pixel APS-C (DX format) sensor
$500-575 / £350-450 (dependent on used condition)
39-point AF system
Wireless functionality
ISO 100-25,600
Records up to Full HD (1080p) video at 24p
Production of this model ceased in 2022 but samples are readily available on the used market and worth seeking out if you want a rugged yet portable APS-C format DSLR. Prices can vary widely on the secondhand market. Expect a D5600 in 'like-new' condition to cost somewhere in the region of £440-£450 with a relatively low shutter count of under 20k frames. You'll find 'good' condition examples can be picked up for less (around £375-£400), however, you should expect some signs of cosmetic wear such as light scuffing to some areas of the body and buttons. 
Key features include a 39-point AF system and a high performing 24.2MP APS-C (Nikon DX format) sensor that produced high-quality shots in low light at ISO 12,800, and even ISO 25,600 was usable if the lighting was extremely poor. Another welcome addition aimed at keen users of social media was the addition of SnapBridge. This was Nikon's low energy Bluetooth technology which enabled convenient and automatic transfer of images to a paired up phone or tablet making picture sharing really easy. The SnapBridge app can also be used to wirelessly control the camera from a smart device.
Nikon D5600 review – Design and Handling
Place the D5600 next to the Nikon D5500 and it's going to be pretty much impossible to tell the difference – aside from the obvious clue on the camera's nameplate.
The camera is actually one of Nikon's smallest and lightest DSLRs, but of course, it's still a DSLR so it's pretty chunky. The handgrip is nicely coated and textured to give it a satisfying feel of quality, while a small indent helps it to feel comfortable in your hand. You should find that your forefinger sits naturally atop the shutter release ready to take your shots.
Although there are more buttons and dials on this camera than you'll find on the more basic D3300, there's still not enough to overwhelm the entry-level user.
There's a large exposure mode dial, which has just a few options on it – helping to keep things nice and simple. There are automatic and scene modes, while sectioned off are the more advanced "P,A,S,M" modes. Around this dial is a switch for flicking Live View shooting on (or off).
A dial is handily placed for your thumb to reach, and has a variety of different uses depending on the mode you're shooting in. Let's say you were shooting in aperture priority, it would control aperture. You can also use it in conjunction with other buttons, such as the exposure compensation button which sits just in front of it, to adjust those settings.
On the back of the camera we've got a fairly familiar set-up. There's a navigational pad, with an "OK" button in the centre. There's a range of other buttons which include the very handy "i" button. Give this a quick tap and you can change a variety of common settings without having to bother with the more extensive main menu.
Next to the lens on the left hand side of the camera there's a few extra buttons which are useful, too. There's a Fn button which can be assigned to a variety of functions, such as ISO or White Balance. There's also a drive mode button which allows you to move between functions such as single shooting, continuous shooting and timer. You can also select Quiet shooting – which is designed for shooting in quiet locations. In reality, it sounds almost exactly as loud as the standard shutter release.
Nikon D5600 review – SnapBridge
One of the new features of the D5600 is the inclusion of SnapBridge technology. This is something that has been added to a number of key Nikon products of late, and is a great way to connect to your phone. Basically, you can set up a Bluetooth connection with your phone, which is constantly maintained (at a low power). This means that every time you take a photo, a low resolution version of the photo is automatically transferred to your phone ready for you to upload to Instagram et al without the faff and hassle of having to go through a Wi-Fi connection and manual transfer.
For more on how SnapBridge works and how to get the most out of it, check out our in-depth guide to using Nikon SnapBridge.
There are still plenty who are of the firm belief that optical viewfinders are better than electronic viewfinders. As electronic viewfinder technology improves, those lines are understandably blurred, but, if you are in the camp which dislikes the electronic option, something like the D5600 is going to appeal.
The viewfinder is optical, of course, and it's reasonably large, offering a bright view of the scene in front of you. However, you have to bear in mind that it offers only a 95% view of the scene.  That means there's a very real possibility of something creeping into one of the edges of the frame without you spotting it, or, for your compositions to just be ever-so-slightly off.
You should also bear in mind that any changes you make to settings won't be viewable through an optical viewfinder, which is one of the most useful features of an electronic version.
The screen is a touch-sensitive, articulating device. That means that you can position it into pretty much whatever angle you want, and is super helpful when composing from awkward angles (and using Live View). You can use the touch screen for a number of different functions. When in shooting mode, you can tap an on-screen "i" to be granted access to some commonly used settings – you can then touch around the screen to make changes.
While in playback, you can use it to move through images, as well as zooming in and out of images. When shooting in Live View, you can tap the screen to focus, as well as take an image.
Nikon D5600 review – Performance and AF:
Autofocusing speeds are generally pleasing, locking onto the target quickly and accurately in the majority of situations. When light is low, the focusing light is helpful in helping the lens to find focus – the lens may hunt back and forth trying to find focus if the light is particularly low.
The camera is reasonably capable of following predictably and steadily moving subjects, but struggles a little more with very fast or erratic subjects – if sports and action are your thing, this probably isn't the camera for you and you'd be better served by a DSLR like the Nikon D500.
Inside the D5600 is a processor which is a couple of generations old. This is probably the reason that it can sometimes take a 2-3 seconds for an image to displayed on the back of the screen – a little frustrating when you're trying to quickly check if something has come out well and want to carry on shooting. Flicking through images in playback is pretty quick, as is changing settings.
Nikon D5600 review – Kit Lens
Most will probably choose to buy the D5600 with the 18-55mm f/3.5 – 5.6G VR kit lens. This is a decent performer as your first lens, and it's useful to have to get started with. It's not the fastest focuser in the world, but generally, it always gets there – even in lower light conditions. You may want to consider upgrading to an additional lens or two once you have got your head around how the D5600 works. Our guide to the Best Nikon lenses for F-mount is a good place to start if you're unsure of what lens to buy next. 
The kit lens collapses down, which makes it easier to store the camera in your bag when not in use. You have to manually extend the lens when you want to use it – you'll probably want to leave it extended if you're planning on taking several photos in reasonably quick succession.
Nikon D5600 review – Image Quality
Just like its predecessor, the D5600 is capable of producing some beautiful images – you really get the most from the sensor if you invest in some better glass than the kit lens (just as with most DSLRs).
Colours are nicely saturated, without having too much pop.  They're also on the warm side, making them appealing without being unrealistic.
The camera's automatic white balance setting copes very well with artificial lighting, producing pleasingly realistic images. If you want something which is ultra-realistic, you may want to consider switching to a more specific white balance setting, but it's not generally needed.
All-purpose metering (called Matrix metering on Nikon DSLRs) can struggle if the scene is reasonably high contrast – and that can include backlit scenes. You may find you need to dial in some exposure compensation to make sure that you get a balanced image. Shooting in raw format allows you to bring back any lost details in the shadows in post-processing. Our Metering Masterclass is well worth a read if you're looking for more guidance on how to get the very best results from your camera in different lighting conditions. 
The overall impression of detail is great – something we'd expect considering that there's no anti-aliasing filter. Low light performance is also good, with images looking great all the way up to around ISO 12800. The ISO 25600 setting can be useful if you're desperate and only want to share the images online at small sizes, but is best avoided if you want the best possible quality. If you examine images shot at ISO 6400 at 100%, it's possible to see image smoothing and a painterly effect in some areas of the image, but this should only prove to be problematic if you want to perform heavy crops or print at huge sizes.
Nikon D5600 review – Video
If you're after 4K video recording, then the D5600 isn't the camera for you. However, it can shoot Full HD in a variety of frame rates up to 60p.
It's also got a mic socket, so you can use it with an external microphone. It's probably not going to be the camera of choice for serious videographers, but for videographers who like to shoot the odd movie, it should serve you well enough. 
Footage is smooth and high quality – pull focus is a little jerky, but you might fare better with other lenses aside from the kit optic. You can also take manual control of the video, which leaves you with a fair amount of creative options.
Verdict
If you're looking for your first DSLR and want to step-up a little from the most basic Nikon offering, the D5600 makes a lot of sense. But then again, you could also say exactly the same thing about the D5500 which features the same sensor and other specifications but is available at a cheaper price.

So, what would draw you towards the Nikon D5600? Well, it's likely to come down to how badly you want SnapBridge. If you like to share your photos on social networking, it's worth considering because it makes everything so much easier. Yes it's more expensive, but anything that is going to make your life simpler can be worth investing in.
If, on the other hand, you're someone who rarely shares their stuff online – especially directly from the camera – there's really not much incentive to buy this over the D5500. Instead, save yourself some cash – you could even invest the saving in an additional lens or other accessory.
The Nikon D5600 takes some beautiful photos, and you can get a heck of a lot from it if you stick with it and perhaps even invest in additional lenses.
It's a great first-time DSLR, and is arguably a better investment than the D3400 as you're more likely to be able to learn with it and keep it for longer than the more entry-level model which you may quickly outgrow.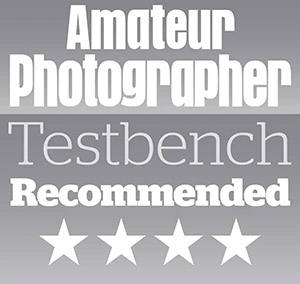 ---