Nikon D3400 Review: Introduction
The Nikon D3400 is Nikon's latest entry-level DSLR and succeeds the D3300 that came out in 2014. Despite the two-year gap between the two models, there doesn't initially appear to be all that much to separate them, at least not in terms of their key specs.
Both models are built around a 24.2-million-pixel APS-C CMOS sensor and Nikon Expeed 4 image processor, and both employ the same 11-point AF system and pentamirror optical viewfinder that provides 95% coverage. The headline addition for the D3400 is Nikon's SnapBridge technology, which uses Bluetooth to facilitate wireless image transfer between the D3400 and compatible mobile devices.
The D3400 also offers significantly improved battery performance over its predecessor, with Nikon claiming that the camera is able to record up to 1,200 images on a full charge, compared to 700 images on the D3300. On the flipside, the pop-up flash has a lower guide number than its predecessor (GN 7m @ ISO 100 compared to GN12), and the external microphone port has 
been removed.
Given that the D3300 is still available and around £70 cheaper, the question is, do the incremental upgrades make the D3400 worth the additional expenditure? Likewise, how does the D3400 stack up against its main rivals within the entry-level DSLR segment, namely the Canon EOS 1300D and Pentax K-50?
Nikon D3400 review: Features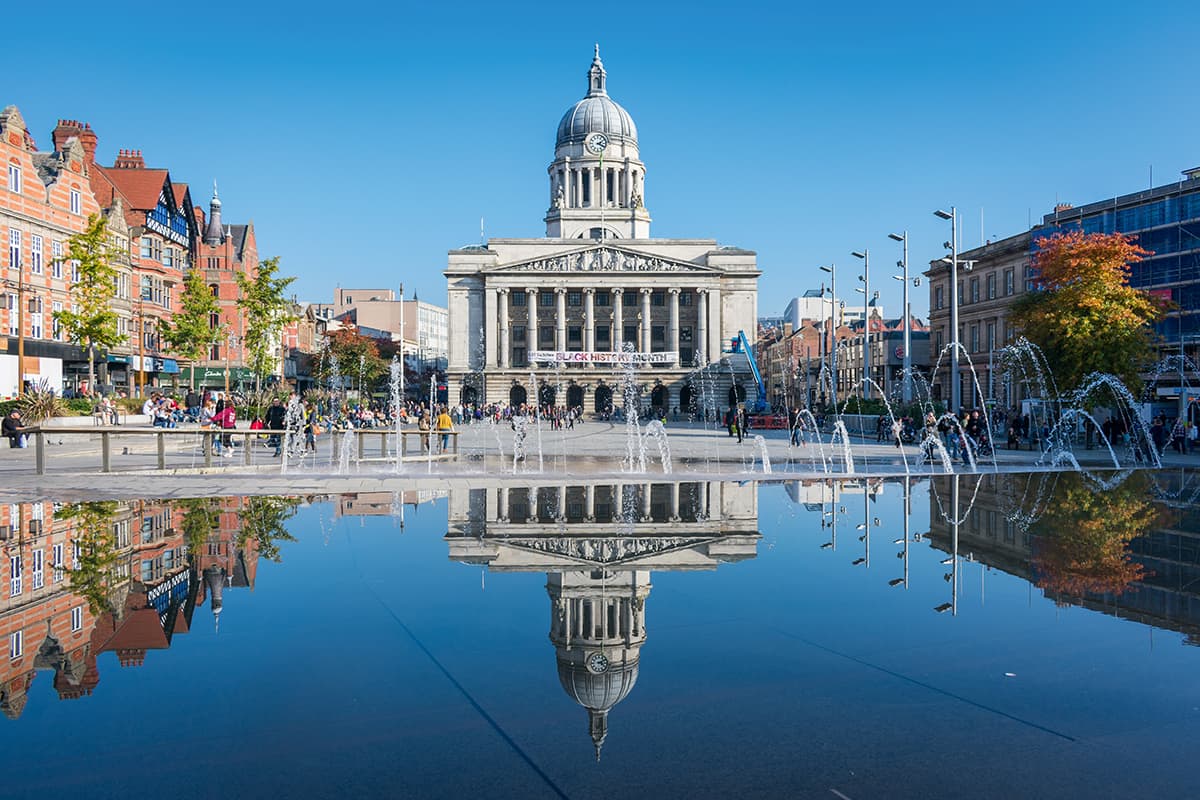 The effective resolution of the D3400's sensor remains unchanged from the D3300, as does the sensitivity range, which spans from ISO 100-25,600. If you feel the need to crank the ISO beyond this then there's a night vision mode (accessed via the effects option on the mode dial) that allows you to capture black & white JPEGs up to the equivalent of ISO 102,400. Shutter speeds range from 30sec to 1/4000sec plus Bulb, while the flash sync speed is 1/200sec.
In terms of video, the D3400 is able to record 1920×1080 full HD video at 60p/50p/30p/25p/ 24p along with 720p HD at either 60fps or 50fps. There's the option to adjust the sensitivity of the built-in microphone, although there's no headphone jack to monitor audio quality in real time.
Now to the D3400's headline feature – SnapBridge. This allows you to transfer images wirelessly from the camera to a smartphone or tablet, via an always-on Bluetooth low-energy (BLE) connection. The D3400's SnapBridge doesn't include Wi-Fi, so remote control of the camera from your smartphone isn't possible – a feature that is available on the Canon EOS 1300D. However, Bluetooth is much less power-hungry than Wi-Fi.
While SnapBridge came in for some criticism at the time of its launch for being somewhat unreliable, these teething troubles appear to have been fully resolved. We encountered no problems at all setting it up, and it worked flawlessly during the course of our testing. In terms of functionality, you can choose to have SnapBridge automatically transfer all photos captured with the D3400 to your connected mobile device, or you can opt to manually select what you'd like to transfer. In addition, you can also specify whether to transfer images at their original size or limit file size 
to a maximum of 2MB per image.
Nikon D3400 review: Build and handling
Of course, there are plenty of smaller compact system cameras on the market, many of which come equipped with excellent electronic viewfinders, but for those intent on a DSLR with an optical viewfinder the D3400 is just about the smallest and lightest model on the market. In terms of construction the D3400 is encased in a protective polycarbonate shell, and while it clearly isn't in the same league as the magnesium-alloy casings found on more expensive Nikon DSLRs, it feels robust enough to stand up to the odd accidental knock that invariably comes with regular use. In common with the Canon EOS 1300D but unlike the Pentax K-50, it doesn't feature weather sealing.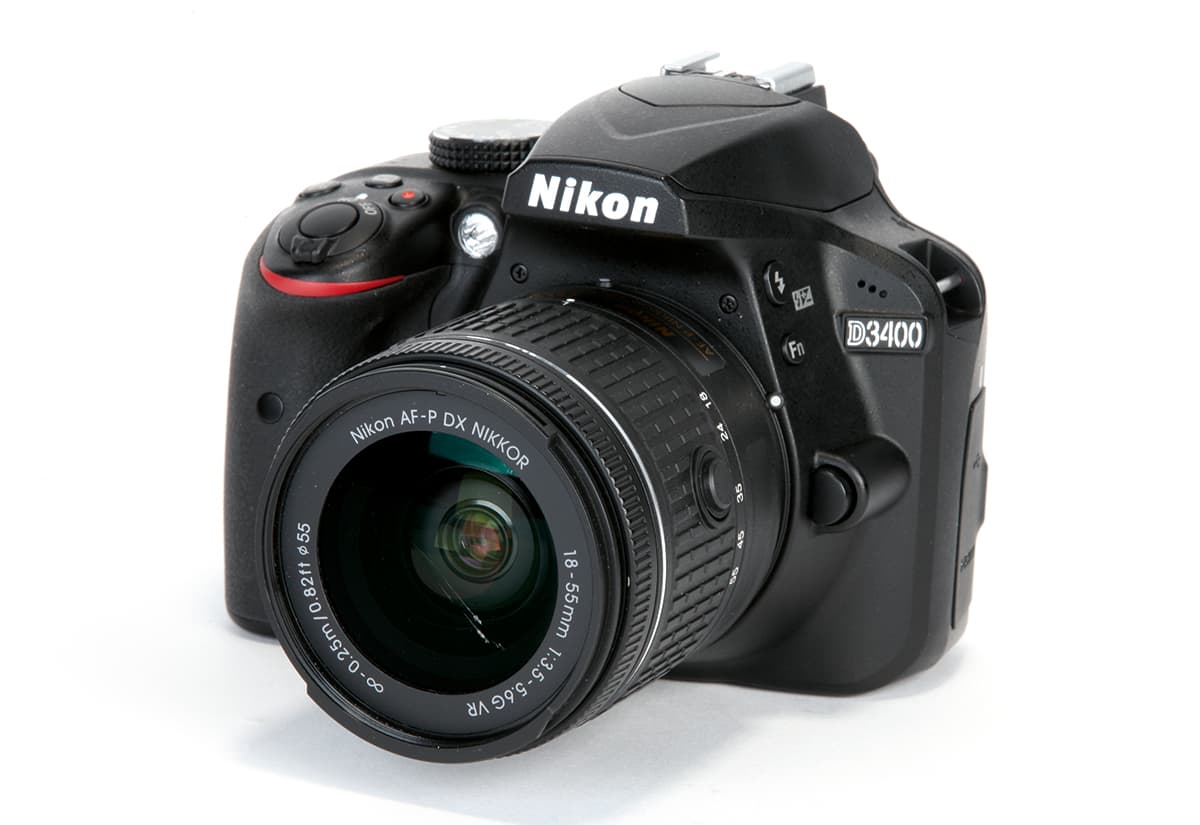 While the D3400's sculpted handgrip is not especially large or deep, it provides enough space to wrap two to three fingers around, and is neatly complemented by a ridged thumb-rest on the back of the camera. Both are treated to a textured rubber finish that is both tactile and grippy, and together they allow the D3400 to sit comfortably in the hand.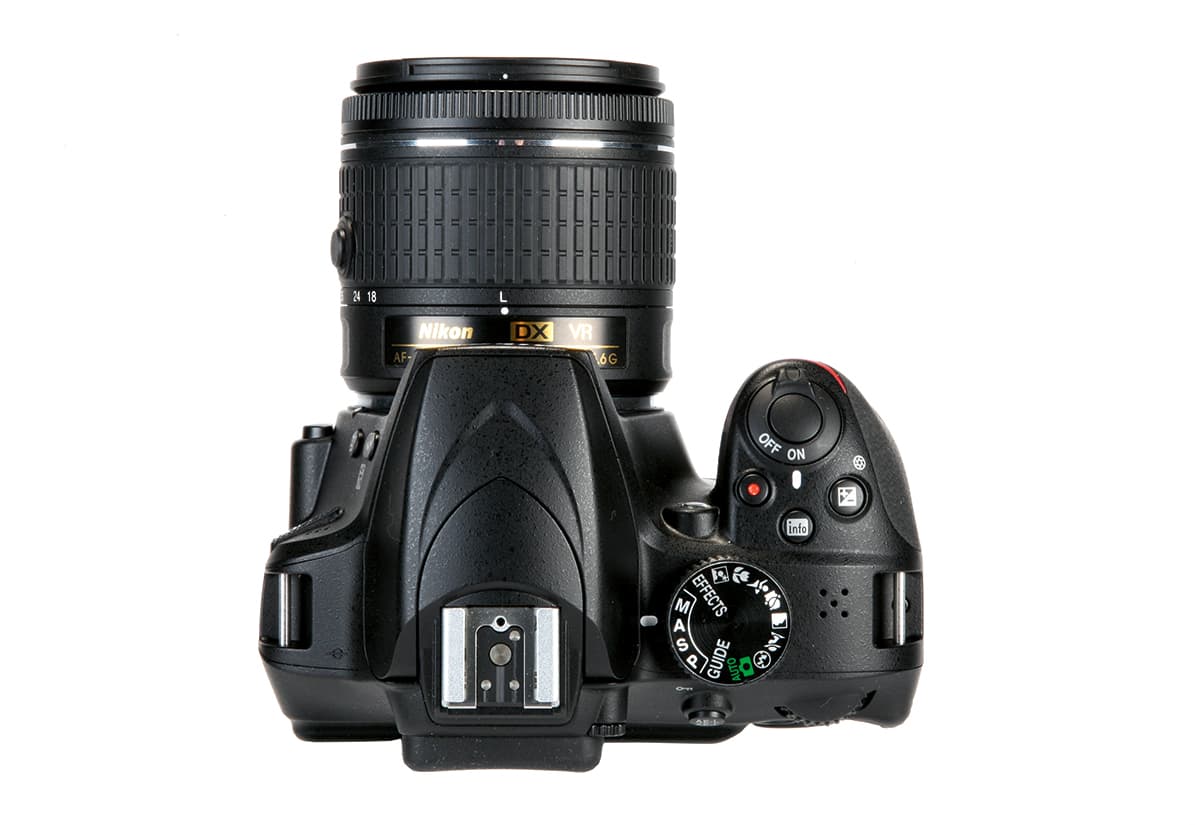 Compared to its main entry-level rivals, the D3400's 95% viewfinder coverage is on a par with the Canon EOS 1300D, although the Pentax K-50 has both of them beaten with 100% coverage. Below the viewfinder sits a 3in, 921,000-dot fixed LCD display. While 921,000 dots has become the standard resolution for entry-level DSLR screens, it's still a big step up from the 460,000-dot displays found on many older entry-level DSLRs. There's no touchscreen control functionality, though – for that you'll need to step up to the Nikon D5500 or the Nikon D5600.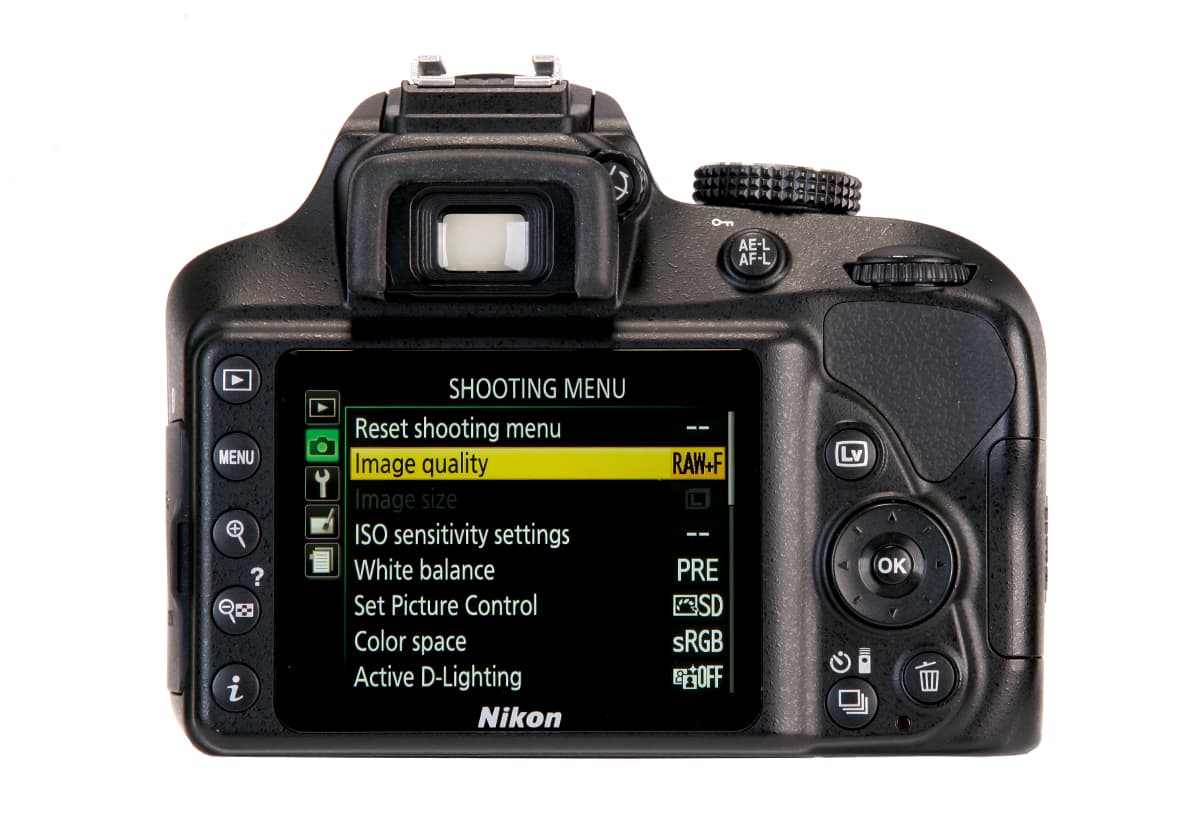 Nikon D3400 review: Performance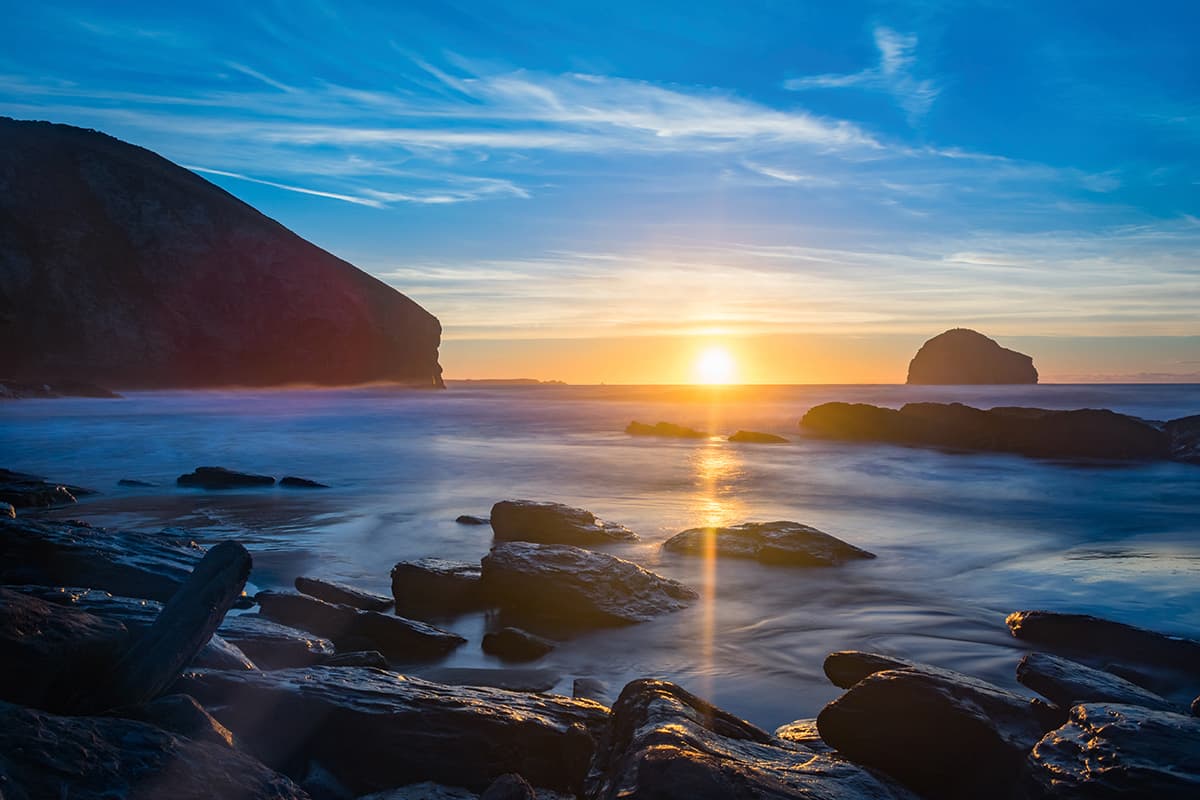 The D3400 uses the same Nikon Multi-CAM 1000 phase-detection autofocus sensor module as its predecessor, and this provides 11 AF points arranged in a diamond formation across the central portion of the viewfinder. Only the central point is of the cross-type variety, with all the others being horizontal.
Used in good light with the new 18-55mm AF-P VR kit lens, we found focus acquisition to be all but instantaneous. When light levels drop, however, so too does AF performance, especially when using one of the peripheral AF points. In really low light the D3400's built-in AF-Assist light and central cross-type AF point can usually be relied upon when the main subject is within close proximity.
When used in live view mode, the D3400's contrast-detect autofocus remains impressively quick and is noticeably faster to lock on than the Canon EOS 1300D. Even when light levels drop below optimal the D3400 remains relatively snappy, although in really poor light some lengthy focus hunting does invariably creep in.
As regards AF modes, the D3400 is well served with single-servo (AF-S), continuous-servo (AF-C) and automatic (AF-A) options. Predictive focus tracking is activated automatically, although the 11 AF points are quite widely spaced across the viewfinder, and consequently the D3400 doesn't particularly excel in this respect. Anyone looking for a DSLR to regularly shoot fast action with would find themselves much better served by the 39-point AF system of the D5500/D5600, or the 51 points found on the Nikon D7200.
Continuous shooting maxes out at 5fps, which compares favourably to the 3fps burst speed of the Canon EOS 1300D, but is slightly slower than the Pentax K-50's 6fps. During testing we were able to record just over 100 full-resolution JPEGs with autofocus set to AF-S mode before the buffer filled. Set to raw, the figure dropped to 18 consecutive images, while in JPEG+raw the figure dropped to just six consecutive images. In performance terms, this puts the D3400 very much on a par with the Canon EOS 1300D, which provides almost identical figures.
Nikon D3400 review: Dynamic range, resolution and noise
Dynamic Range
The D3400's dynamic range is very similar to that of its nearest rival, the Canon EOS 1300D. At ISO 100 the D3400 provides 11.5EV, which is actually a fraction below the 1300D's 11.7EV at the same sensitivity setting. However, pushing into the mid-range sensitivities the D3400 holds up slightly better with figures of 10.9EV at ISO 800 and 9.4EV at ISO 1600.
Resolution
Detail remains above 3,000l/ph until ISO 800 where it drops to 2,800l/ph. From here resolution does begin to tail off, with the highest native sensitivity setting of ISO 12,8000 producing 2,200l/ph and the extended setting of ISO 25,600 producing 2,000l/ph. We advise shooting in raw to resolve the finest levels of detail.
Noise
In-camera JPEG processing provides excellent results at ISO 100-400, with no image noise visible at ISO 100 and barely a trace at ISO 400. While a small amount of noise begins to creep in at ISO 800, it's only really visible at 100%. Similarly, ISOs 1600, 3200 and even 6400 also provide very usable results. At the higher settings of ISO 12,800 and especially ISO 25,600 image quality does show marked degradation.
Nikon D3400 review: Verdict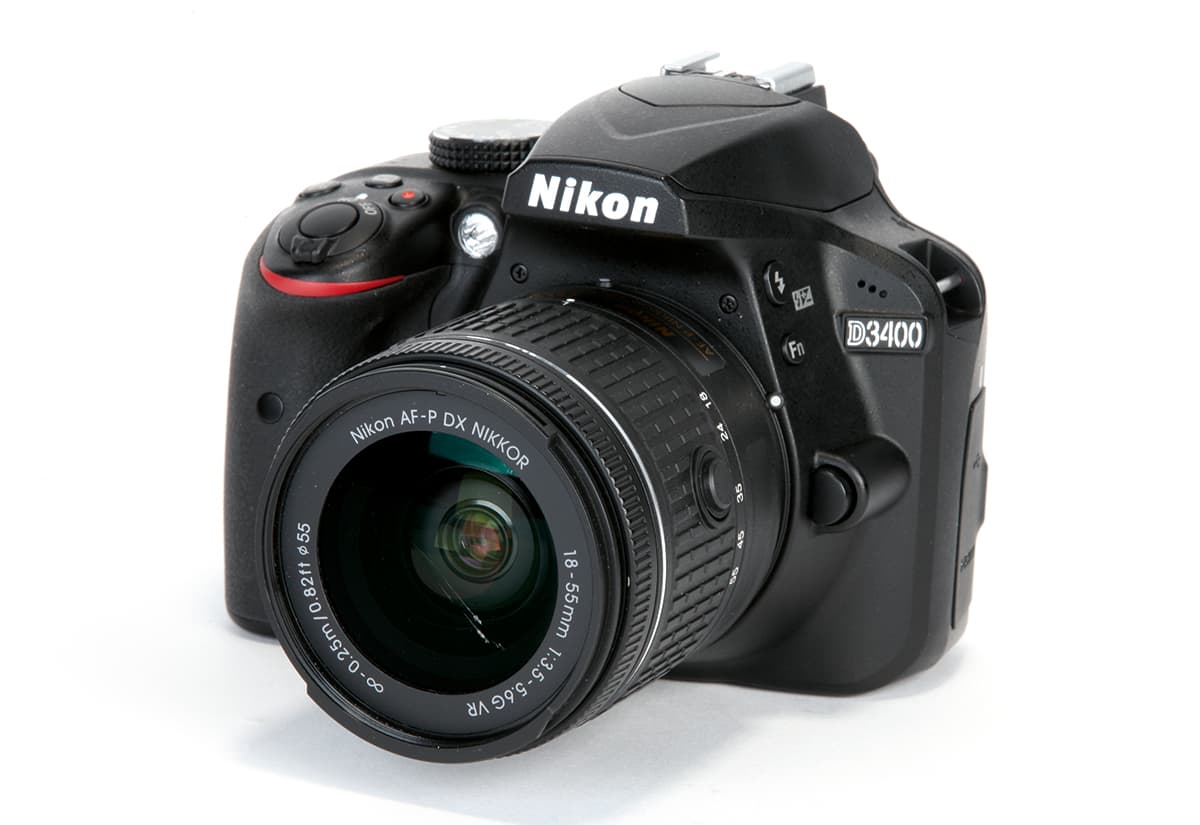 Judged on its own merit, there's a lot to like about the D3400. It's a well-thought-out and nicely designed camera that caters for the needs of first-time DSLR owners in a number of different ways. From its simplified physical controls to its instructive guide mode, the D3400 sets out to be accessible and to help new DSLR owners get the best from it.
In keeping with its positioning as an entry-level DSLR, the D3400 is not overladen with advanced features, but it still provides all the tools you need to get great photos. Image quality from the D3400 is, on the whole, excellent. The sensor resolves impressive levels of fine detail and allows room to crop captured images without adversely affecting overall image quality. Exposure metering and automatic white balance both prove reliable and consistent, enabling the D3400 to deliver balanced images with true-to-life colour reproduction – at least when the picture control is set to the 'standard' setting.
Our only slight reservation is that its current price is a little on the high side. Opt for the older yet still capable Nikon D3300 and you could save around £70.