The Motorola Razr 40 Ultra is Motorola's premium flip-phone, and until the Samsung Galaxy Z Flip5, it was unchallenged in offering a large external screen. If you're reading this, you're most likely prepared to put up with some compromises in order to get a flip phone, and with just two main cameras, is the Razr 40 Ultra worth the compromise? Find out in our full review…
Previously we reviewed the Motorola Razr 40, a more wallet friendly flip phone, but how does the Motorola Razr 40 Ultra compare, and does it do enough to make it into the list of the best phones for photography?
Key Features at a glance:
12MP wide-angle camera, f/1.5, OIS, PDAF, 25mm equivalent
13MP ultra-wide-angle camera, f/2.2, AF, 19mm equivalent
32MP selfie camera, f/2.4, 25mm equivalent – outputs 8MP images
4K video at 60fps video from internal/external cameras
6.9inch AMOLED 165Hz screen, 22:9, foldable
3.6inch external 1:1 screen, Gorilla Glass Victus
3800mAh battery, 30W wired charging, 5W wireless
8GB, 256GB RAM / storage
Android 13
170 x 74 x 7mm (open) | 88.4 x 74 x 15.1mm (folded)
188.5g weight (depending on colour)
The Motorola Razr 40 Ultra has a smaller battery than the Razr 40, at 3800mAh (compared to 4200mAh), and has a larger second screen to power. This results in a shorter battery life.
Motorola Razr 40 Ultra Features
We review smartphones from the perspective of choosing a smartphone for it's photography and camera performance, so we'll be starting by looking at what the Motorola Razr 40 Ultra offers in terms of the cameras and what features are included for photography and video.
Folding or flip phones tend to be smaller than standard phones (unless they're folding tablets, like the Google Pixel Fold), this means there's a whole section in the middle of the phone dedicated to the folding mechanism.
This means less space for cameras, and this is the case with the Motorola Razr 40 and 40 Ultra, with 2 external cameras, an ultra-wide and a wide-angle camera. There is no third telephoto (or other) camera, except for an internal selfie camera. With the Motorola Razr 40 Ultra, there's even less space, as there's a 3.6inch screen surrounding the cameras!
The external screen on the Razr 40 Ultra means that you can use the main cameras as your selfie camera, as this has a larger sensor (and autofocus) should give better results than the internal camera.
The dual camera setup…
The main camera is a 12MP wide-angle with a brighter f/1.5 aperture and optical image stabilisation (OIS), in comparison the Razr 40 features a 64/16MP pixel-binning camera with a darker f/1.7 aperture. Autofocus is taken care of with Phase Detection AF (PDAF).
The ultra-wide-angle camera is a 13MP unit, with an f/2.2 aperture, and 19mm equivalent, making it not particularly wide compared to other phones. This also includes auto-focus, which will help with close-ups and macro.
The internal selfie camera is a 32MP f/2.4 camera which uses pixel binning to give 8MP images. It's capable of recording 4K video at 60fps.
Video recorded with the main (external) camera is recorded at 4K video and 60fps and includes a gyro-based electronic image stabilisation system, in addition to the optical image stabilisation.
The camera app
The camera app has a number of useful options, including on-screen options for 0.5x (despite being 19mm – if the camera app was being honest here, it would say 0.76x), 1x, and Macro – as though the macro option is a third camera, but it's not. Considering this, it's a shame there's not an on-screen button for quick access to 2x zoom.
There's a pro mode, with manual controls, letting you adjust a variety of settings, and the layout changes when you fold the phone, which can make it easy to use the phone as it's own built-in mini tripod. There are a range of additional shooting modes to be found under the "More" option.
When the phone is closed, you can twist the phone rapidly and this opens the camera app using the exterior screen, and these are taken with a square aspect ratio (we couldn't find the option to change this).
Design and Handling
The stereo speakers are impressively loud for a thin smartphone. Bass response does not match larger speakers as expected, as this is a smartphone, but the results are better than many other phones.
There is an IP52 rating for the phone, and this rating is considered a "Water-repellent" design, rather than water resistant. Due to the folding mechanism, it would be very difficult for Motorola to make this phone completely waterproof in the same way as non-folding phones.
There's no real protection for the internal screen, which due to needing to fold, can't be protected by Gorrilla Glass of any kind. This means that it will be easy to scratch this if you're not careful. The sides of the phone are made from aluminium, and this gives a premium feel.
The folding screen may not be to everyone's liking, and this can take a while to get used to, as you can feel the slight bump that goes in where the screen folds.
The phone also makes a sort of squeaky creaky noise as you fold and unfold the phone, and the fingerprint sensor is built into the power button on the side.
The 3800mAh battery isn't as generous as the 4200mAh battery found in the Razr 40, so you will end up needing to charge the phone more often. The phone supports wireless charging at 5W, or for quicker charging, you can use the cable, and this gives charging at speeds up to 30W.
A charger and a two-part case are provided in the box, along with a severe warning not to remove the integrated screen protector.
Motorola Razr 40 Ultra Performance
In good lighting conditions, the Motorola Razr 40 Ultra produced good images, with nice looking colours, with a slight improvement over the standard Razr 40. The main camera features optical image stabilisation (OIS) and this, along with the bright f/1.5 aperture can help with low-light shooting.
The camera's HDR optimisation, in combination with the camera's image processing, can make whites look grey, and this can make your whole image look overly grey and dull.
The dedicated "Macro" option, in the photo app, uses the ultra-wide angle camera with a crop. The ultra-wide-angle camera has autofocus, which means the camera can focus on close subjects. The results are reasonably good, but don't offer the same pleasing look as macro and close-up photos taken with similarly priced phones from Samsung.
There is no telephoto camera available, but you can use digital zoom up to 8x zoom.
As soon as light levels dropped, images were softer, and more smudged than we expected, meaning they were lacking detail, but results from the main camera are better than the ultra-wide-angle camera.
When using the portrait mode you can adjust the level of background blur. The following photo was taken in bright sunny conditions, using the main camera, and external screen to frame the image. Images taken in using the square screen, result in a square photo.
Using the internal 32MP selfie camera gives 8MP images, and these lack detail, particularly if you are shooting in low light conditions. Focus is fixed so there is an optimum distance needed for shots to be in focus.
Video stabilisation is relatively good, with the camera recording stable footage when using the phone handheld. 4K video can be recorded at 60fps, using the external or internal cameras.
Value for Money
The Motorola Razr 40 Ultra, at $1049 / £1049 is much cheaper than the latest flip phone from Samsung, but with only two main cameras, can't compete with the three+ cameras found on other premium phones. Mid-range phones with two to three cameras on the back tend to start around the $400 to $600 mark, which goes to show how much of a premium you're paying for a folding phone, as well as how much space is lost in the design. But if having an ultra-cool phone is what you're looking for, then the Razr 40 Ultra certainly delivers.
Compared to the Motorola Razr 40…
The Motorola Razr 40 Ultra offers a shorter battery life thanks to a smaller battery, rated at 3800mAh, as well as a less wide-angle ultra-wide-angle camera, compared to the Razr 40. In some ways the lower price point of the Razr 40 helps make up for the lack of cameras.
However, like the Razr 40, the Razr 40 Ultra can't really compete with a traditional non-folding phones, which offer much better value for money, with even mid-range phones like the Samsung Galaxy S22, Samsung Galaxy A54 5G, and Google Pixel 7 offering a better camera experience.
Motorola Razr 40 Ultra Verdict
The Motorola Razr 40 Ultra is an incredibly cool looking flip phone, with a stylish and useful external screen that makes using it for photos fun, and it's also useful for games and other apps. This means you don't always have to open up the phone to make use of it.
However, whilst the main camera gives a reasonable performance, and a better performance than the Razr 40 (thanks to a larger aperture, and different sensor), the ultra-wide-angle camera on the Razr 40 Ultra is not really an ultra-wide-angle camera. At 19mm equivalent, it's nowhere near as wide as other ultra-wide cameras on other phones, including the Razr 40. Being more like a 0.76x wide-angle camera, than the 0.5x or 0.6x options we're used to seeing.
Saying all this, there are some benefits to photographers, as the phone can use used as it's own stand, and you can use the main cameras for selfies, rather than the lower quality internal camera. But with a disappointing ultra-wide-angle camera, no telephoto camera to speak of, and a high price compared to non-folding phones, we're left wondering if photographers would actually want to buy this phone.
Unfortunately, like the Motorola Razr 40, the Razr 40 Ultra has a camera setup similar to mid-range camera phones, but a price that is much more in line with flagship smartphones.
Images are generally okay, and slightly better than the Razr 40, when using the main camera. Whilst the larger external screen is fun, and an impressive feature, the shorter battery life, and lacklustre dual-camera setup is not going to be the best choice for photographers.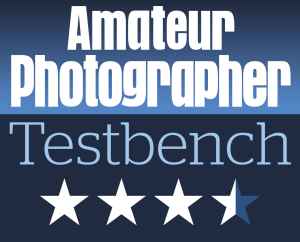 ---
Follow AP on Facebook, Twitter, Instagram, YouTube and TikTok.