There are now three proprietary macro lenses available for Fujifilm's X mount. The latest of these three, the 30mm F2.8 was announced at the end of 2022, and is designed to work not only as a traditional macro lens, but as a more versatile standard lens for everyday usage.
Giving an equivalent focal length of 46mm, it's close to a "nifty fifty". This makes it well suited to a range of different subjects including street photography, portraits, pets, and of course close-up subjects thanks to its close-focusing ability and 1:1 magnification ratio.
As well as that, the lens is also very small and compact, making it something you might want to slip discreetly into a camera bag or even a pocket as an addition to any other lenses that you might already own. With a maximum aperture of f/2.8 it's relatively well-suited to low light photography, as well as creating shallow depth of field effects.
Costing £599, the 30mm macro lens is slightly more expensive than the existing Fujifilm XF 60mm f2.4 R Macro. The 60mm has been around since 2012 and is now showing its age, while the Fujifilm XF 80mm f2.8 LM OIS WR Macro will set you back nearly twice the price at roughly £1100. It is however, somewhat similar in specification to Sony's 30mm F3.5 Macro lens, which also features a 1:1 magnification and short focusing distance, but can be picked up for around £200 at the moment.
If your budget doesn't quite stretch to the £599 asking price for the 30mm macro, but you're looking for a similar focal length lens to use as a walkabout optic, it's worth considering the Fujifilm XF 27mm F2.8 R WR, which can be picked up for around £400. You'll lose the macro functionality, but if that's not primarily why you want the lens then it's a good saving.
Is this short macro lens also ideal as an everyday walkabout lens? Amy Davies finds out.
---
Fujifilm 30mm F2.8 Features
The lens has 9 diaphragm blades for creating out of focus "bokeh", while there are 11 elements in 9 groups, which includes three aspherical elements and 3 ED (Extra-low Dispersion elements). As already mentioned, there's a 1:1 magnification ratio, while the minimum focusing distance is just 0.1m. Keeping in mind that this is from the sensor, this means that essentially the lens can be more or less touching the subject and it will still focus.
As is often the case with Fujifilm lenses, we have a number of different designations in the name. The "R" indicates that the lens has an aperture ring, another common feature for Fujifilm lenses. LM refers to the linear motor used for autofocusing, while WR stands for weather resistant. With sealing in 13 different points across the lens, this means that it can be used outside without worrying about it getting splashed by rain. However, you shouldn't fully immerse it in water.
This is not a stabilised lens, but that's not something we'd particularly expect from something of this focal length. If you're using it with cameras such as the Fujifilm X-H2, as we have, then you can rely on in-body image stabilisation.
As with many recent lenses, the 30mm is designed to be equally adept whether shooting stills or video. As such, we've also got some video-friendly features, including "near-silent" AF and minimal focus breathing.
Fujifilm 30mm F2.8 Build and Handling
The 30mm F2.8 is the smallest of Fujifilm's trio of macro optics and weighs less than 200g. It fits neatly into the palm of my hand and is ideal for tucking into your kit bag without really noticing it. It's a great complementary lens for other lenses you already have.
We've been using it with the Fujifilm X-H2, where the balance between the two is fairly good, if perhaps not a little light compared to the camera. Smaller and lighter Fujifilm models will go well together with the 30mm. It is a versatile option no matter which camera you have.
The design of the lens is relatively straightforward and is similar to many other Fujifilm optics. There is a focusing ring which takes up around half of the lens body. You can use this for manual focusing.
While it doesn't have any hard stops at either end, it has a good amount of resistance to make precise adjustments easily. Using mirrorless cameras means you can switch on helpful functions, such as focus peaking, to check manual focusing directly in the viewfinder of your camera.
An aperture ring is found towards the mount end of the lens, which you'll need to twist to adjust aperture. It is marked in full stops, starting at f/2.8, and ending at f/22. You can also set at thirds of a stop in between the full stops.
Alternatively, you can also set it to "A" (Automatic) and have the camera choose for you. In order to access the "A", there's a lock button you need to push. This is to prevent accidentally setting the lens to A when you don't want to. You'll need to push it again to leave the automatic setting.
Fujifilm 30mm F2.8 Autofocus
This lens has very impressive autofocus capability. As stated, it can focus on subjects which are practically touching the lens itself. Indeed, if you're using the included lens hood, you can find that the minimum focus distance is actually inside the hood itself.
In most instances, it locks onto the target quickly, with little in the way of hunting. It may take a little longer if you're switching quickly between shots with very close focusing to a subject in the distance. It's rare for false positives to be shown when focusing, and low light doesn't seem to trouble it too much either.
Pleasingly, the focusing mechanism is also quiet, and although you can hear it when working in complete silence, it's not so distracting and it doesn't pick up too badly when recording video – again, unless you're working in complete silence.
Fujifilm 30mm F2.8 Image Quality
An overall impression of high sharpness is revealed in images and video taken with the Fujifilm 30mm lens, while examining shots a little more closely also reveals excellent results.
Sharpness is maintained across the frame, being particularly sharp in the centre but still being very good at the edges and towards the corners.
There's a good display of sharpness across the aperture ranges too. As we'd usually expect, the best results can be seen when you stop down a little from the maximum aperture, but don't go all the way to the minimum (f/22). Finest results can be seen between f/5.6 and f/11, but f/16 is also very good.
At this focal length, it's ideal for tabletop work, such as flat lays, where you can get as close as you like to the subject without any problems in focusing.
You can also get quite a bit of the scene in without having to have your camera too far above the surface, which is great if you want to use a tripod and/or don't want to shoot on the floor. In this respect, it's perhaps better than longer focal length macro lenses which would generally need to be a greater distance from the subject to capture a wider scene.
However, it's arguable that the opposite is true if you're keen to photograph flowers and other subjects outside, in their natural habitat. There, having to get so close to the subject to fill the frame may present other problems – especially if they're moving/swaying in the breeze (switching on focusing tracking can help a little here if you're not quite filling the frame).
It might pay to think carefully about the type of macro work you want to do before assessing whether this is the best lens for you.
Shooting wide open at f/2.8 reveals some attractive bokeh in the out of focus areas, making it a good choice for certain subjects – such as portraits.
Distortion doesn't appear to be a problem with this lens, nor does chromatic aberration show up even when shooting in bright, high-contrast conditions. At the maximum f/2.8 aperture vignetting doesn't appear to be an issue, either.
Fujifilm 30mm F2.8 Verdict
The Fujifilm 30mm Macro lens is a versatile optic that can be used for a variety of different subjects, with macro essentially being a "bonus" for those that want to shoot a little of everything.
Giving an equivalent focal length close to the "classic" 50mm makes it ideal as a walk around lens, but also for subjects such as portraits, pets, flowers and picking out details in landscape and architecture shots. The fact that you can get super close to a subject naturally also makes it excellent for detail shots.
Flat lay photographers may find this to be an ideal focal length, especially compared to other macro lenses in Fujifilm's range, while those who are more general macro photographers may find the short focal length to be more limiting than either the longer 60mm or 80mm options.
For those who like the appeal of a walk around lens, but don't require the macro capability, Fujifilm's 27mm lens is a good alternative, but paying a little extra to have the macro capability – even if you don't necessarily anticipate you'll need it regularly gives you better scope and versatility if you can stretch the budget.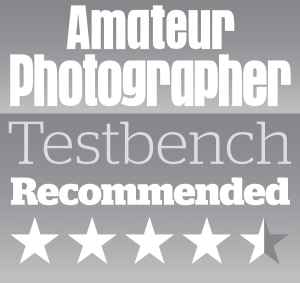 ---
Related articles:
Compact Fujifilm 30mm f/2.8 macro lens revealed
Best Fujifilm X-Mount Lenses in 2022
Best Fujifilm cameras to buy in 2022
What are the best value macro lenses?
---