Designed as a hybrid lens for those who like to use their cameras for both photography and videography, the Fujinon XF 18-120mm F4 lens includes a number of videocentric features but is also intended to be well-suited as an "everyday" lens thanks to its versatile focal length.
Covering an equivalent focal length of 27-183mm, it's a lens that can tackle a wide variety of subjects from wide angle landscapes, to portraits, to detail shots, even for relatively close wildlife or action type subjects.
It also has a 0.2x magnification, making it also capable of capturing close-up detail shots too. Considering it's designed as a video lens, it's perhaps surprising not to see a capability to go wider than 27mm, which would probably make it even more appealing for vloggers and the like.
The lens has been designed to be relatively small and compact, with the "power" zoom mechanism hidden inside the lens (more on that later). As expected for the price and size of the lens, it has a maximum constant aperture of f/4, making it relatively well-suited to low light, though of course not as capable as a zoom boasting f/2.8 (which are generally bigger, heavier and more expensive).
Coming in at £899, this is what we'd call a cheap lens, but considering its versatility, for both stills and video users, it could be considered good value for money – particularly if you want to keep your kit bag light while travelling or on day trips. It could also be considered a good addition for those who have a range of prime optics for those times when you don't want to be frequently switching between lenses.
---
Fujifilm 18-120mm F.4 Features
With 15 elements in 12 groups, including three aspherical elements and 3 ED (Extra-low Dispersion elements), the lens has 7 diaphragm blades. The 0.2x magnification ratio can be coupled with the 0.6 metre close-up focusing distance to create detail shots with an out of focus background.
There are three different abbreviations in this lens' name. The LM stands for linear motor, referring to how the autofocus works (with speeds as quick as 0.02 seconds promised), while the PZ means power zoom, and the WR means that the lens is weather resistant.
This is good news for those who like to grab shots and videos outdoors – though of course it's worth noting that it's unlikely to withstand a severe soaking or proper immersion in water. Fujifilm says that the lens barrel is sealed in 13 different locations, and it's also designed to be dust-resistant too.
There's no inbuilt image stabilisation in the lens. This shouldn't be too much of an issue at the wider-angle end of the lens, but those using Fujifilm cameras without image stabilisation in the body may see some issues at the telephoto end of the optic. For our test, we've been using the Fujifilm X-H2, which includes in-body image stabilisation.
Specific video features include aperture drive control, which is designed to suppress shifts in exposure that might occur during filming under variable light conditions. In other words, the aperture can automatically change to keep exposure at a constant when brighter or dimmer light is detected.
There's also the ability to set the lens to zoom at a constant pace, plus the suppression of focus breathing, meaning that the angle of view shouldn't change when focus shifts, nor should focus adjust when the focal length is altered. This something which has been brought across from Fujifilm's Cine range.
Fujifilm 18-120mm F.4 Build and Handling
Measuring in at 123.5mm and weighing under 500g, the 18-120mm is relatively neat and compact and works well as a walk around lens. It balances well with the X-H2 we've been using it with, and it would also likely go together well with models including the X-T5. Some of the smaller X series cameras, such as the X-A3 may feel a little unbalanced when using the lens.
Unlike most zoom lenses, what you see is what you get in terms of length. The zoom mechanism is entirely internal, so you won't see the lens extend when you zoom in or retract when you zoom out. This is useful if you're recording using a gimbal, as the weight distribution of the lens won't upset the balance of the gimbal if you zoom in and out.
The design could also be called "minimalist", with very little in the way of markings, buttons or switches on the barrel of the lens. Fujifilm users are likely used to having an aperture ring directly on their lenses. There isn't one here, so you'll have to revert to using the dials on your camera.
Instead, there are three rings. The first two are standard zoom or focusing ring, while a third ring, which is closest to the lens mount is a sprung ring which can be used to control either zoom or focus, depending on which you choose by pressing the Z/F button just next to it. This ring doesn't rotate all the way around. Instead,  you push it to zoom in/out. The zoom moves faster if you move it quickly, or slower, if you turn it slowly.
It's worth noting that the zoom mechanism is quite noisy. This means it is picked up on video if you're not using an external microphone on the subject and you're filming in a quiet location. How much that bothers you depends on what you intend to use the lens for and/or whether you have a method for externally recording sound if necessary.
There's a further two buttons underneath the Z/F button which can be set to control dozens of different settings from the camera's main menu. By default, this is where you access the constant pace zoom. Give one of the buttons a push and the lens will continue to zoom in or out at a constant pace until you push it again. This is useful for film making when you want to steadily zoom and in out from a scene.
Overall, although this lens is designed to be for "hybrid use". It's far less enjoyable to use as a photographer than it is as a videographer. As a photographer the controls are less familiar than you'd expect from a "normal" zoom lens. If you're somebody who mainly shoots stills, with the odd bit of video, it's arguably not the lens for you. An example of this is not being able to see which focal length you're shooting at from a quick glance.
Fujifilm 18-120mm F.4 Autofocus
In the majority of conditions, autofocusing is rapid and accurate, locking onto a subject with ease. However, this is the case in all but very low light. It's rare for any false positives to be shown, too.
Unfortunately, it's not the quietest autofocusing system. Although not a big problem for stills photography, is a bit more problematic for video recording. The noise might be picked up, particularly again if you're recording somewhere without a huge amount of ambient noise.
Being able to focus quite closely for detail shots is useful. Overall, there's not too much to complain about when it comes to autofocusing. Manual focusing can be controlled via one of the rings on the lens, but it's not something I felt compelled to use particularly often. The autofocus worked adequately most of the time.
Fujifilm 18-120mm F.4 Image Quality
Although it's fair to say that versatile, all-rounder lenses are not generally known for their sharpness, the 18-120mm produced enough "misses" to give pause for thought before buying. Especially for those who are using super high-resolution cameras, such as the X-H2.
Working with a 40-megapixel sensor really puts a lens like this through its paces. As such, it perhaps isn't surprising to see a little softness in some images.
While the centre of the image is generally sharp across the focal range settings, particularly at the furthest reach of the lens, we can see some noticeable softness in the corners. You get the best results if you zoom in a little (to say 24mm), and if you drop the aperture down to f/5.6. Overall, the impression of sharpness is adequate if you aren't examining too closely or are sharing or viewing at small sizes. The impression may be even more favourable when using lower resolution models.
Power zooms like this may also be forgiven for being a little less sharp as it might not be so easy to spot it in video work, however, considering that some cameras, such as the X-H2S offer 6.2K video recording, softness isn't something that you want for models such as that – again, with other models it might be less of an issue.
It was also disappointing to see some obvious chromatic aberration in a couple of high-contrast scenes photographed on bright sunny days. That's not something we'd hope to see in a £900 lens, even if it is relatively cheap by Fujifilm standards.
Better news is that distortion doesn't seem be particularly problematic at either end of the focal length range, while vignetting also doesn't present in an objectionable way when shooting at the widest aperture. Out of focus areas are also rendered nicely, with some attractive bokeh visible.
Fujifilm 18-120mm F.4 Verdict
On paper, a zoom lens like this sounds like a great idea.
It gives you the option to record both stills at a variety of different focal lengths. The maximum f/4 aperture is reasonably useful for low light, particularly as it is constant throughout the range.
If you only want to carry one lens around with you, say for travel photography, it also appeals – especially given how (relatively) small and light it is for the focal lengths covered.
However, there are a number of factors which stop this lens from garnering a higher score. The most problematic is the softness. Although somewhat forgivable for a versatile all-rounder, it is evident too often to ignore. This is disappointing, especially for a Fujifilm lens, and particularly if you're using high-resolution sensors or high-resolution video recording.
Having a noisy zoom and autofocus mechanism is also a shame for video recording. In this respect, we've seen much better results from Sony's power zoom lenses. We'd also have liked for the lens to be wider at the wide-angle lens. It would make it more useful for vloggers or recording pieces to camera.
Although relatively well-priced for what the lens promises to deliver, at £900 it's still quite an investment. So, that's also something to take into consideration.
Overall, there are a number of pros to using this lens. If you're looking for something compact to use as a single lens and are keen to use it for both stills and video recording then it's a good option. As long as you don't expect superb sharpness, nor perfectly silent video recording.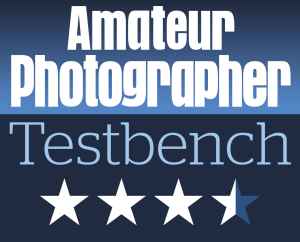 ---
Related articles:
Best Fujifilm X-Mount Lenses in 2023
Fujifilm announces paid placement with Cultura Creative
Fujifilm X-T5 review: 40MP stills sensation
Compact Fujifilm 30mm f/2.8 macro lens revealed
---