DJI's Mavic 3 Pro adds a third camera to the Mavic 3's two to create an even more versatile, high-end drone. Angela Nicholson picks up the controller for our review to find out if it's the best drone with camera.
DJI Mavic 3 Pro at a glance
Drone with three integrated cameras
$2,199 / £1,879 with DJI RC controller
$2,999 / £2,549 Fly More Combo with DJI RC controller
$3,628 / £3,169 Fly More Combo with DJI RC Pro controller
20Mp main camera with Four Thirds CMOS sensor
24mm equivalent f/2.8 main lens
Up to 43 minutes of flight time per battery
Max video resolution of 5.1K (5120 x 2700) at 24/25/30/48/50fps
958g take-off weight
DJI Mavic 3 Pro
The DJI Mavic 3 Pro has all the features of the Mavic 3, but it has three cameras mounted via a mechanically stabilised gimbal, instead of two. As with the Mavic 3 and Mavic 3 Classic, the Mavic 3 Pro's main camera was developed in tandem with Hasselblad and has a 20MP Four Thirds type sensor fronted by a 24mm equivalent lens. This is joined by a 48MP telephoto camera with an equivalent focal length of 70mm and a 1/1.3-inch type CMOS sensor, and a 12MP 166mm equivalent camera with a 1/2-inch type CMOS sensor.
---
DJI Mavic 3 Pro – What you need to know:
Triple camera
The Mavic 3 Pro is the first consumer drone to feature a triple camera arrangement mounted on a stabilised gimbal.
Folding legs
Like the other Mavic 3 drones, the Pro's legs fold in against the body to make it easier to transport between flights.
Object avoidance
Omnidirectional sensors detect objects in the flight path to avoid collisions.
Storage
There's a microSD card slot and 8GB of internal storage.
Regulations
In the UK, the A2 Certificate of Competency is required to fly the Mavic 3 Pro closer than 150m from residential, commercial, industrial or recreational areas. It must not be flown closer than 50m horizontally from uninvolved people.
---
While the main camera has a variable aperture and can be set in the range f/2.8-f/11, the other two cameras have fixed apertures, f/2.8 with the 70mm and f/3.4 with 166mm camera. Fixed apertures are quite common in consumer drones, but they make a collection of neutral density filter essential for recording video. 
Speaking of video, the Mavic 3 Pro's main camera can shoot at a maximum resolution of 5.1K (5120 x 2700) at 24/25/30/48/50fps, in either MP4 or MOV (MPEG-4 AVC/H.264, HEVC/H.265) format, and at bit rates up to 200Mbps. Switching to either of the other cameras drops the maximum resolution to 4K (3840 x 2160) at up to 60fps and 160Mbps. The Hasselblad camera can also shoot DCI 4K (4096 x 2160) or 4K (3840 x 2160) footage at up to 120fps, and Full HD (1920 x1080) at up to 200fps in slow-motion mode.
By default, all three of the cameras record 8-bit 4:2:0 (H.264/H.265) colour, but the main and 70mm cameras can also record in D-Log, D-Log M or HLG enabling, 10-bit 4:2:0 colour.
DJI Mavic 3 Pro Controllers
Strangely, DJI doesn't make the Mavic 3 Pro available drone-only. Instead, it can only be bought with a controller, and there's a choice of two – the DJI RC or the DJI RC Pro. The DJI RC Pro is bigger than the RC, but although the screen is brighter (1000 nits vs 700), it's the same size and resolution (5.5-inches and 1080p). That extra brightness is nice, but I've never had a problem with the RC. 
The DJI RC is also a lot lighter at 390g rather than 680g, has 1-hour longer battery life (4 hours) and it makes the kit price significantly lower. I'd opt for the DJI RC rather than the RC Pro.
DJI Mavic 3 Pro Flying Time
The Mavic 3 Pro is 63g heavier than the Mavic 3, so it's no surprise to find that DJI quotes a shorter maximum flight time of 43 minutes on a single battery charge (down from 46 minutes). Meanwhile, the maximum hover time drops from 40 minutes to 37 minutes. In real-world use, which mixes in hovering, taking photographs and shooting video, I found I got around 31 minutes flying time on a single battery charge.
While that's a decent flight time, I'd still be inclined either to invest in at least one extra battery (£179), or to go for the Fly More Combo. That includes everything you get with the Mavic 3 Pro plus two extra batteries, a 3-battery charging hub, spare propellers, a bag and a set of four ND filters. It costs £2,549 with the DJI RC or £3,169 with the DJI RC Pro.
DJI Mavic 3 Pro Performance
As with all DJI's recent imaging drones, the DJI Mavic 3 Pro is very easy to fly and its gimbal does a great job of stabilising the cameras so that even when you can see the drone being buffeted by a gust of wind, the footage is smooth. The omnidirectional object avoidance system is also reliable when you're flying manually rather than in an automated mode.
The quality of the results from the main camera is excellent, but the two telephoto cameras are also very capable, albeit with a more limited range of video features. Inevitably, there's a drop in the level of detail visible in the 12MP images from the 166mm camera, but it's still handy if you can't fly closer to your subject.
DJI Mavic 3 Pro Verdict
The DJI Mavic 3 Pro builds on the Mavic 3, adding a third camera and delivering great quality results from all of them. That makes the Mavic 3 Pro more versatile, but it also adds around £500 to the price tag in comparison with the Mavic 3 Classic, which has the same feature set but only the 24mm Hasselblad camera with the Four Thirds type sensor.
The decision about which to go for really comes down to how often you'd feel the need to use a longer lens rather fly closer to your subject. The Classic is likely to be sufficient for most photographers looking to capture aerial landscape images.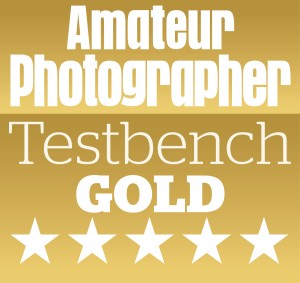 ---
DJI Mavic 3 Pro Cine
DJI also offers a Cine version of the Mavic 3 Pro in a Premium Combo package. The Mavic 3 Pro Cine is almost identical to the non-Cine version but it's capable of recording Apple ProRes 422 HQ/422/4222 LT video with any of the cameras. This is facilitated by an integrated 1TB SSD, bumping the weight of the drone up to 963g, while the cost leaps to £4,109 with all the usual extras associated with the Fly More Combo.
---
Feeling inspired, but don't know where to start? Read our drone photography tips for beginners.
Read more DJI drone reviews here:
Or take a look at the best drones with cameras in 2023
---