The DJI Mini 3 is the cheapest drone from DJI – but how does it compare to the DJI Mini 3 Pro, and should you be looking at this for your first drone?
DJI Mini 3 at a glance:
$379 / £349 no controller
$469 / £429 with RC-N1 controller
$609 / £569 with DJI RC controller
Drone with integrated camera
Take-off weight 248g
12/48MP 1/1.3-inch CMOS sensor
4K (3840×2160) video at 24/25/30p
24mm (equivalent) f/1.7 lens
3-axis mechanical stabilisation
DJI Mini 3
DJI's Mini series includes the company's most budget-friendly drones and the Mini 3 is the latest introduction. It offers many of the features of the Mini 3 Pro but skips a few to make it more affordable. You don't get the Mini 3 Pro's object avoidance system or the ability to track subjects, for instance, but the Mini 3 has the same camera hardware. That means there's a 48MP 1/1.3-inch CMOS sensor behind the 24mm equivalent lens with a fixed aperture of f/1.7.
For the first few months of its existence, the Mini 3 was only able to output 12MP still images, but a firmware update has added a 48MP stills option. However, the Mini 3 can only record 48MP files as either JPEGs or DNG raws, but not both simultaneously.
4 Facts you need to know
Fold-away – Fold-away arms make the Mini 3 easy to transport
Propellers – The propellers are user-replaceable, but a screwdriver is required
Image formats – Still images can be recorded in JPEG or DNG raw formats
MicroSD Card – There's no internal storage so a UHS-I microSD card is essential
The Mini 3 has a sensitivity range of ISO 100-3200, but the f/1.7 aperture means that you're unlikely to need to use the upper settings often. In fact, if you're planning to shoot video, it's advisable to invest in a set of ND filers to enable the shutter speed to be kept to twice the video frame rate.
There's automatic or manual control over the exposure, but naturally, with a fixed aperture, the manual control is only over the shutter speed (2-1/8000sec) and ISO value. There's also a useful Automatic Exposure Bracketing option that sets the camera to shoot 3 images in succession, varying the exposure by 2/3 EV between each shot. The Mini 3 also has a single-shot HDR mode and a panorama mode that can be set to Sphere, 180° or Wide Angle.
Switching our attention from stills to video, the Mini 3 can record 4K footage at 24/25/30fps, 2.7K footage at 24/25/30/48/50/60fps or Full HD footage at 24/25/30/48/50/60fps. It can also record HDR video at 24/25/30fps for viewing on an HDR-compatible screen. The video is recorded in MP4 (H.264) format with maximum bitrate of 100 Mbps. 
In addition, the Mini 3's camera can be rotated between landscape and portrait orientation with a press of a button on the controller, so that the video and stills are suitable for use on TikTok and as Instagram stories.
Automated flying
DJI hasn't given the Mini 3 the Mini 3 Pro's subject-tracking capability, but it has the company's Dronie, Helix, Rocket, Circle, and Boomerang QuickShots modes to simplify capturing smooth footage as the drone flies in specific patterns automatically. The drone also logs its starting (home) point and will return to home (RTN) automatically when the battery level drops to around less than 4 minutes flight time.
According to DJI, the Mini 3 has a flight time of 38 minutes on a single Intelligent Flight battery charge. That's 4 minutes longer than with the Mini 3 Pro, but I found I got flight times of around 22 to 30 minutes, with the longest times being when I overrode the automated RTN when the low battery warning piped up.
It's always important to keep an eye on the weather forecast when flying a drone but the Mini 3 is particularly susceptible to drifting in wind. However, it does a great job of keeping the camera steady.
DJI Mini 3 Image Quality
While 12MP images are more than enough for sharing on social media, the 48MP files from the Mini 3 have more detail and are a better choice for making prints. The corners of the frame look a little mushy at 100% on a computer screen, but overall, the results are very good.
As we've seen before, the JPEGs look more vibrant and contrasty than the raw files, but it only takes a few seconds to get the raw files looking great and there's less risk of over saturation. The 4K video also looks great.
In the past I've seen significant lens flare with DJI drones but more recently, it seems to be under control and the Mini 3 is no exception. I had no problem with flare even when pointing the camera directly towards the sun or letting the rays skim across the front element.
DJI Mini 3 Verdict
The Mini 3 is capable of delivering the same great-quality images and video as the Mini 3 Pro. It won't knock your DSLR or mirrorless camera out of the park, but it compares very favourably with a smartphone or an action cam like the GoPro Hero11 Black.
You don't get video options like 4K at 60p or D-Cinelike colour, nor subject tracking and object avoidance, but those are compromises that many first-time pilots are likely to be happy making for the cost-saving. The Mini 3 is a great first drone while the Mini 3 Pro is a better option for experienced drone-flyers looking for a smaller alternative to their 'main' drone.
DJI sells the Mini 3 without a controller (for those who already have one) or with either the DJI RC-N1 Remote Controller for £429 / $469 or the DJI RC Remote Controller for £569 / $609. Of the two, I recommend the DJI RC as it has its own screen, which means there's no need to connect your phone like with the RC-N1. This makes it quicker and easier to get ready to fly, and keeps your phone free for normal use. In addition, the DJI RC has a couple of extra customisable buttons.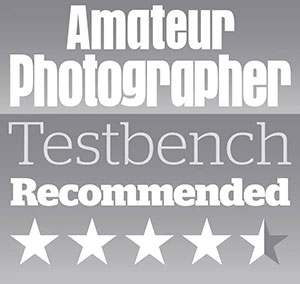 For more options have a look at the best drones for photography.
---