Canon announced the RF 15-30mm F4.5-6.3 IS STM in July 2022 as an affordable ultra-wide zoom lens in RF mount with a focal length range that makes it of interest for travel, city and landscape photography or vlogging.
Although it covers a full-frame sensor, it can also be used on Canon's APS-C format mirrorless cameras such as the Canon EOS R7, on which it has a focal length range equivalent to 24-48mm. This gives it some potential as a 'walk-around' or everyday lens with a wider view than the firm's RF-S kit zooms.
The 15-30mm joins Canon's RF-mount lens line-up as the first non-L series ultra-wide zoom. At £669, it offers a significantly more affordable alternative to the RF 14-35mm F4L IS USM (£1,749) and Canon RF 15-35mm F2.8L IS USM (£2,389). This makes it a natural companion to the firm's similarly lightweight and affordable RF 24-105mm F4-7.1 IS STM and RF 100-400mm F5.6-8 IS USM lenses.
See more options in our guide to the best RF-mount lenses.
Canon RF 15-30mm F4.5-6.3 IS STM Features
The RF 15-30mm F4.5-6.3 IS STM is constructed from 13 elements arranged in 11 groups, including one PMo (plastic-moulded) aspherical element and two UD (ultra-low dispersion) elements. PMo elements are made by injecting resin into a mould with an aspherical surface and they are cheaper to produce than glass-moulded elements.
The special elements are used to reduce optical aberrations including chromatic aberration and distortion. Canon's Super Spectra Coating is also applied to reduce flare and ghosting.
Autofocusing is handled by a leadscrew-type stepper motor (STM), which should ensure quiet, accurate focusing even with moving subjects. Using AF, the lens can focus at just 28cm from the imaging sensor at all focal lengths. However, when the focusing is switched to manual, the closest focusing distance drops to just 12.8cm at the 15mm end of the focal length range.
The lens is also optically stabilised, with Canon claiming 5.5-stop shutter speed compensation. But this can be extended by cameras with in-body stabilisation to give up to 7 stops of compensation.
Build and handling
While the Canon RF 15-30mm F4.5-6.3 IS STM doesn't have quite the same robustness as a Canon L-series lens, weighs just 390g and isn't sealed against dust or moisture, the RF 15-30mm F4.5-6.3 IS STM feels well made, as befits an optic at its price point. It's good to see a metal mount as this is more durable than the plastic alternative.
Another compromise that's made in comparison with Canon's L-series ultra-wide zoom lenses is that the RF 15-30mm F4.5-6.3 IS STM doesn't have a dedicated control ring. Instead, the manual focus ring doubles as a control for adjusting a key feature such as one of the exposure settings or the white balance. In some cases, the adjustment is made by using the ring while a button is held down, but the most frequently used options, AF method, shutter speed, aperture valley, exposure compensation and ISO can be adjusted directly using the ring alone. There's a switch on the side of the lens barrel to swap between using the ring for focusing and using it to adjust a setting.
The focus ring sits at the far end of the lens barrel and has a cross-hatched texture, which makes it easy to distinguish from the zoom ring. It rotates with a nice level of friction and has a high-quality feel. As is pretty much standard these days, the focusing is by wire which means that there are no physical end points to the ring's rotation. There's also no distance scale, but you can see one in the viewfinder or on the screen when the ring is rotated in manual focus mode.
It takes less than a quarter turn of the broad, ridged zoom ring to go through the whole focal length range. The lens extends around 1cm longer at 15mm than it is at 30mm, but that shouldn't cause any problems.
Autofocus
I tested the RF 15-30mm F4.5-6.3 IS STM on the Canon EOS R5 and, as expected, it's compatible with the subject detection modes. It also focuses quickly and silently, which is great for anyone shooting video.
Even in dim lighting, the lens was decisive in its focusing on just about every occasion. I was also unable to see any change in the framing of the image when focusing, which means focus breathing isn't a concern.
Canon RF 15-30mm F4.5-6.3 IS STM Image quality
If you switch off the automatic correction profiles, you'll see pronounced barrel distortion and heavy vignetting in the images captured by the RF 15-30mm F4.5-6.3 IS STM at the 15mm end. In fact, the corner shading at 15mm is so strong that the image circle doesn't fully cover the corners of the frame.
Turn on the profiles, however, and any straight lines in the scene are rendered straight and the vignetting is removed. It's impressive just how good the corrections are, but it also results in noticeable cropping of the images shot at shortest focal lengths, so it make sense to keep the correction profiles activated in-camera so their impact is visible when you compose the shot.
The vignetting and barrel distortion is far less noticeable in uncorrected images shot at the 20mm point of the lens, but it's still apparent. By 24mm and for the rest of the focal length range to 30mm, however, the flaws are much less noticeable and the distortion switches to a hint of pincushioning.
There's a good level of sharpness at the centre of the frame and while the fall off is noticeable towards the corners when the shorter focal length images are examined at 100% on a computer screen, it's by no means terrible. It's worst at the widest end of the lens, but it wouldn't stop me from using it. The corner sharpness at 28mm and 30mm is very good.
At the other end of the aperture range, the results are good at the wider end of the focal length range at the smallest apertures, but I would avoid using f/32 at the 28mm and 30mm points as the softening impact of diffraction is clear. I would aim to keep away from f/29 as well, but given the extensive depth of field that is captured even at 30mm at f/11, there can be few occasions when a very small aperture is required.
It's disappointing that Canon hasn't included a lens hood in the box, and instead, the petal-shaped Canon EW-73E is sold separately for £43. Fortunately, the lens isn't terribly prone to flare, but it can be an issue when sunlight skuds across the front element and including the sun in the frame is likely to create a few colourful hot spots and areas of low contrast.
Checking high contrast edges in my images reveals that chromatic aberration is kept in good check with just a suggestion of it here and there when the correction profiles are deactivated. Activating in-camera correction reduces them enough to make them unnoticeable unless you really hunt them down.
Shooting with a wide-angle lens is a recipe for extensive depth of field, and the RF 15-30mm F4.5-6.3 IS STM doesn't offer very larger aperture settings, but it is still possible to isolate a subject through close focusing. Out of focus areas look pleasantly soft while small highlights are rounded.
Canon RF 15-30mm F4.5-6.3 IS STM Verdict
With the Canon RF 15-30mm F4.5-6.3 IS STM being a fraction of the price of either the RF 14-35mm F4L IS USM or the RF 15-35mm F2.8L IS, it's undeniably an attractive option for enthusiast photographers with a full-frame Canon EOS R-series camera.
However, the lack of weather-sealing means that outdoor photographers are likely to want to invest in a rain cover (or be prepared to press a plastic bag and elastic band into emergency service). I'd also recommend spending the extra £43 on the optional lens hood to give the front element some protection as well as reduce the chance of flare.
At 390g, the RF 15-30mm F4.5-6.3 IS STM is a relatively light lens that feels great on a camera like the EOS R5 or R6, and its build quality is in keeping with an enthusiasts' expectations. The results are also very good when the automatic correction profiles are applied.
The images are so good in fact, that you might occasionally forget that you're using such a wide lens and you need have little concern for curvilinear distortion, vignetting or chromatic aberration. The only issue is the reduced sharpness at the very smallest apertures at the longer end of the lens. But in reality, there is little need to use them and I wonder why Canon bothered to enable apertures beyond f/22?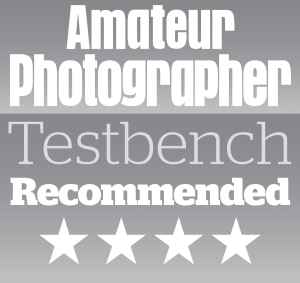 See more options in our guide to the best RF-mount lenses, or have a look at the best wide-angle lenses. Plus have a look at our best Canon mirrorless cameras.
---