Canon RF 100mm F2.8L Macro IS USM at a glance:
£1479
Canon RF mount for full-frame mirrorless
Premium optics
Weather-sealed construction
Unusually high 1.4x maximum magnification
SA Control dial for smoothing bokeh
At first sight, you might be forgiven for thinking that there's nothing particularly special about Canon's latest pro-spec macro lens for its EOS R full-frame mirrorless cameras. After all, the RF 100mm F2.8L Macro IS USM is named almost identically to its DSLR predecessor, the EF 100mm f/2.8L Macro IS USM. But while the likes of Nikon, Sigma and Sony have all made resolutely conventional macro lenses in the 90-105mm range for full-frame mirrorless, Canon has thought differently and added some intriguing new features.
First up is magnification. Rather than offering the conventional life-size option, Canon has upped the ante, to 1.4x. So instead of being able to photograph a subject measuring 36mm x 24mm, you can now get down to 26mm x 17mm, or half the area. This is the highest magnification available from an autofocus lens, although Laowa's manual-focus 100mm f/2.8 2x Ultra Macro APO goes even further, to twice life-size (or 18 x 12mm).
Second is a new 'SA Control' ring, which allows adjustment of spherical aberration, similar to the Defocus Control function on some Nikon short telephoto primes. This manipulates how the lens renders out-of-focus regions of the image, while also softening fine detail. It makes the lens a really interesting prospect for portrait photography, which is a common second purpose for telephoto macros.
These updates don't come cheap, though, and at £1479, this is one of the most expensive macro lenses on the market. In fact, it costs half as much again as either its EF counterpart, or Nikon's superb Z MC 105mm f/2.8 VR S. So do those extra features justify the premium price?
Canon RF 100mm F2.8L Macro IS USM: Features
In terms of its optical construction, the RF 100mm f/2.8 employs 17 elements in 13 groups, making it one of the most complex macro lenses available. Its aperture diaphragm comprises nine curved blades, with the aim of producing natural-looking background blur. Two nano-type ultrasonic motors are employed for fast and silent autofocus.
Optical image stabilisation is included, which is rated for up to five stops of shake reduction on its own, at least with distant subjects. When the lens is mounted onto a camera that features in-body stabilisation (currently the EOS R6, EOS R5 or EOS R3), this increases to an even more impressive eight stops.
However, image stabilisation inevitably decreases in effectiveness at close focus distances, where movement of the front element relative to the subject contributes increasingly to hand-shake blur. Canon has included its unique Hybrid IS system in the lens to offset this effect, but hasn't provided any rating for how effective the IS system is at high magnifications.
As usual for Canon's professional L-series lenses, the barrel boasts weather-sealed construction, and the front element has a fluorine coating to repel raindrops or fingerprints. A bowl-shaped hood is supplied in the box, which reverses snugly over the barrel for transportation and includes a locking button to prevent it being accidentally knocked off. Finally, the lens has a thread for 67mm filters.
Canon RF 100mm F2.8L Macro IS USM: Build and Handling
Perhaps the most striking aspect of this RF 100mm f/2.8 macro is its size. At 148mm long and 730g, it's 2.5cm longer than its EF predecessor and over 100g heavier. It's also rather heftier than its rivals from Nikon, Sigma and Sony . This is the penalty for those extra features; the lens needs to be larger to accommodate the extra focus movement required for its higher magnification.
However, I didn't find it felt unbalanced on the Canon EOS R6 that I used for testing, thanks to the camera's large, comfortable handgrip. It's difficult to fault the quality of construction either, with the lens feeling every bit as robust as its L designation would suggest.
Right at the front of the lens lies a familiar R-system control dial for changing exposure settings (with its function defined from the camera body), with click stops for tactile feedback. Behind it is the broad manual focus ring, which offers smooth operation with no hard end stops.
At the centre of the barrel, you'll find the spherical aberration control ring; this has a subtle click stop at its neutral position, where it can also be locked using a switch beneath the barrel. A set of switches on the side are used to select between auto and manual focus, turn image stabilisation on or off, and set a focus distance limit to reduce hunting.
Of the three dials, I found the SA control fell most naturally to my left hand, while the control dial required a considerable shift forward to operate. Personally I'd prefer this to be the other way around, but I suspect the layout will find more favour with those who regularly shoot portraits.
Canon RF 100mm F2.8L Macro IS USM: Autofocus
Photographers who've used macro lenses in the past will probably be accustomed to relatively slow autofocus, especially with designs that extend on focusing. But technology marches on, and this really isn't the case with this RF lens. Instead, it's every as bit and quick and decisive at focusing as Canon's other recent high-grade optics.
Combined with the ability to seat a focus point precisely everywhere in the frame, this opens up a whole different way of shooting close-ups. Rather than laboriously set the camera up on a tripod, it's entirely feasible to shoot hand-held with the camera set to continuous AF (or Servo, as Canon calls it), to compensate for the inevitable back and forward movement between you and your subject. Shoot off a few frames in burst mode and you're pretty much guaranteed to get several that are perfectly sharp, every time.
I found this approach was particularly well suited for shooting active wildlife, such as bees moving between flowers. Alternatively, you could use a similar technique to deal with flowers being blown around in a breeze, aided by subject tracking. While this won't work at extremely close focus distances, overall it's remarkably effective on the EOS R6 and transforms how you can shoot compared to using a DSLR system.
Of course, many photographers like to focus manually for close-ups, and here the lens also works very well. I suspect some users will be dismayed by the lack of focus distance indicator on the lens itself, and I'm surprised Canon didn't use a similar LCD display to its EF 70-300mm f/4-5.6 IS II USM. But Canon has made up this in the way the camera shows a distance scale in the viewfinder or on the LCD, complete with markings in meters, feet, and magnification ratio. Naturally you can also engage such aids as magnified view for the most accurate results.
Canon RF 100mm F2.8L Macro IS USM: Performance
So how about image quality? Given the £1479 price tag, I was expecting this lens to be pretty special. I just wasn't quite prepared for how sensational it turned out to be.
On the 20MP Canon EOS R6 I used for testing, it delivers superbly sharp images from corner to corner at f/2.8, regardless of whether it's focused at long distance or for extreme close-ups. In fact, stopping down has practically no visible effect on sharpness until you hit f/16 or so, at which point the inevitable blurring effects of diffraction start to make themselves felt. But this may well be a price worth paying to attain extended depth of field. I have little doubt that the lens would stand up just as well to use on the 45MP EOS R5.
There's no sign of colour fringing from chromatic aberration, either lateral or longitudinal, and while perhaps the tiniest hint of pincushion distortion can be seen, it's of no practical consequence. Vignetting is plainly visible at f/2.8 if you shoot an evenly toned subject, but it reduces dramatically at f/4 and is inconsequential by f/5.6. The fall-off pattern is gradual, too, so it's more likely to have the effect of framing your subject than detracting from it. It's also worth noting that this vignetting is corrected in-camera by default and can be easily suppressed in post-processing if necessary.
Then there's the lens's party trick. Shoot with the spherical aberration control set to its neutral position, and it delivers really attractive background blur; I suspect most users would be perfectly happy with it. But rotate the SA Control ring towards the left, and it smooths the background even further, giving lovely soft bokeh. Move the dial the other way and the lens smooths foreground blur instead, at the cost of 'soap bubble' effect in the background – you can see this in the video below. With this being a mirrorless system, you can clearly see what's going on in the viewfinder.
Moving the SA dial also softens fine detail, which can be flattering when photographing people, but probably isn't what you want for macro shooting. At the extremes of the control ring's range, this softening is acute, particularly at f/2.8, although it diminishes on stopping down. So it's important not to get distracted by watching the background go all buttery smooth, and end up taking things too far, but instead apply the effect in moderation. Setting this control is going to be all about practice, experience, and personal preference, with each photographer likely to find their own preferred look. But once it's mastered, lovely effects are there for the taking.
Canon's image stabilisation works brilliantly, too. By taking several replicates in burst mode and choosing the best, I was consistently able to get sharp shots hand-held at shutter speeds as slow as 1/3 second with non-macro subjects. This is really impressive for a 100mm lens.
Canon RF 100mm F2.8L Macro IS USM: Our Verdict
If you're even contemplating spending almost £1500 on a macro lens, you'll want to know that it'll deliver the goods. Thankfully, the Canon RF 100mm F2.8 L Macro IS USM most certainly does. This is a sensational optic that not only surpasses any other macro lens I've used in terms of its all-round abilities, but also makes an excellent choice for portraits – as long as its sheer size doesn't make your subjects run a mile.
While the lens is a stunning accomplishment in its own right, what really impressed me is the way it works together with the EOS R6's amazing autofocus system and superb high-ISO performance to deliver images that would be extremely difficult to get with lesser technology, especially when working purely with natural light.
I was able to shoot extreme close-ups, using fast shutter speeds to freeze movement and with the lens stopped down for depth of field, and then run the resultant high-ISO files (in the ISO 12,800 to 25,600 region) through DxO PureRAW to give files that I'd happily print to A3. This is where the benefits of the latest high-end mirrorless systems really become clear – quite simply, they make it easier for you to get the pictures you want.
As for whether this lens is worth £1500, that has to be a judgement call for each individual photographer. If you don't need its new features, you can use of one of Canon's three older EF 100mm f/2.8 Macro lenses via the Mount Adapter EF-EOS R instead, and still get great results. But those photographers who are prepared to splash the cash will find themselves in possession of an absolutely superlative lens.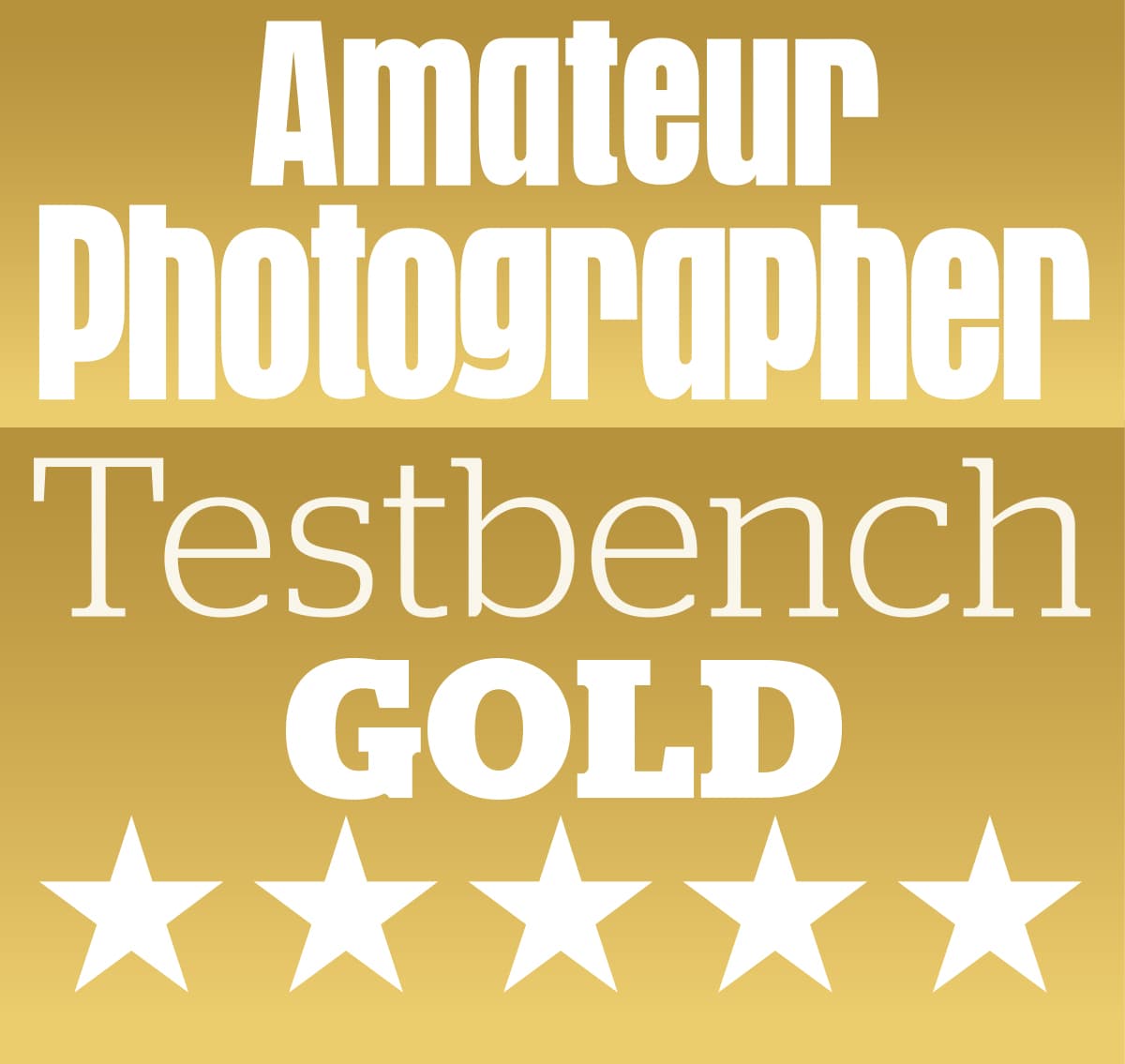 Canon RF 100mm F2.8L Macro IS USM: Full Specifications