As many readers will know, crowdfunding is an effective way for people, businesses and charities to raise money. It works through individuals or organisations who invest in or donate to crowdfunding projects in return for a potential profit, product or reward.
The first incidence of modern crowdfunding is believed to be 1997, when British rock band Marillion raised money from their fans to fund their US tour. It came to prominence and popularity in the noughties with the refinement of internet technology and emergence of social media.
Crowdfunding platforms utilising the reach and immediacy of the internet exploded onto the scene: Indiegogo, Patreon, GoFundMe, Chuffed, ArtistShare, MightyCause, InKind, Crowdfunder and Unbound among many others. The king of crowdfunding, founded in 2009, is Kickstarter, a for-profit company obliged to consider the impact of their decisions on society.
The company's stated mission is to 'help bring creative projects to life,' which has made it popular across the globe with photographers. The total amount pledged to Kickstarter projects is an astronomical five-and-a-half billion dollars from over 19 million backers making 69 million pledges. More than 12 thousand photography projects have been launched, successfully raising over 45 million dollars.
Kickstarter's fee is 5% and payment processing fees between 3% and 5%. If funding isn't successful, there are none.
Crowdfunding is very democratic. Basically, if you want to fund a project or produce and sell a product, choose your crowdfunding platform, a time frame to achieve your funding target, create a campaign page with tempting rewards and incentives, and press launch. If enough people want your idea to exist and pledge an amount, then it will.
Cameras, filters, camera bags, holsters, hand straps, lenses, scanners and enlargers have all been crowdfunded. Photography books are among the most popular, revolutionising the publishing industry.
Case studies
Photographer, sketcher and writer Len Grant is no stranger to photo-books having published over 25, many concentrating on Manchester where he's lived most of his life. For Regeneration Manchester: 30 years of storytelling, he decided to give crowdfunding a first try.
'I looked very closely at the different models. I went to Kickstarter, I read everything that's on their site, all their blogs, all their advice on how to do it. Crowdfunding is about being able to build a campaign, to encourage people to pre-order the book. There are two aspects to it. One is to clearly have a product you think people are going to want to buy and also have a good campaign to get the word out there,' explains Len.
With Kickstarter, it's all or nothing. You have a maximum of 60 days to reach your funding target. Len set his target at a modest £3,800 to be raised in 30 days, the length of time Kickstarter itself recommends. He reached it in ten days, going on to raise a total of £8,227.
The campaign doesn't stop when you hit your target, so you carry on raising as much as you can. 'The biggest piece of advice I got was to plan significantly ahead. It's not a case of launching your campaign on day one and hoping something's going to happen. 'I had a 30-day Twitter campaign planned before I hit the button and made my crowdfunding live.
As soon as it was, every day I would promote one aspect of the book. I would send out five or six tweets a day, tagging people who were involved in the project so that they would retweet it or further promote it. I probably spent about two hours a day doing that. Social media got this book printed,' adds Len.
Len was prepared, thorough and methodical. He identified his audience and used the most effective ways to reach them. He treated the crowdfunding period as a full-time marketing task.
Howes to do it properly
London-based freelance photographer Wayne Howes took a different approach. During the coronavirus lockdown of 2020, he captured the deserted streets of the capital. 'London in Lockdown was never supposed to be a work of art. It was a collection of images to show what I'm working through, something for the future, my day-to-day view walking the streets of London,' reveals Wayne.
After sharing the images on social media, friends and family suggested he publish a book. 'I didn't think a book was the best tool, I didn't want to do it. I got pressurised into it. I said to people, if it's something you think could go somewhere, I will launch a Kickstarter.'
Wayne's knowledge of crowdfunding was as limited as his preparation. 'I was probably a bit arrogant, a bit naive. I didn't look at tutorials. I listed it with Kickstarter, got accepted and went from there. I didn't do a great deal except share the links on social media. I dropped an email to a couple of magazines, it didn't go anywhere. I quite literally didn't do anything prior to the Kickstarter going live.'
Video stars
A video can make or break your campaign. Kickstarter pinpoints the video as the most important part. It can be shared across all social media. If a viewer sees nothing else, they'll probably watch your video. 'I ignored that. If I'm completely honest. It wasn't something I wanted to do. It takes an enormous amount of time.'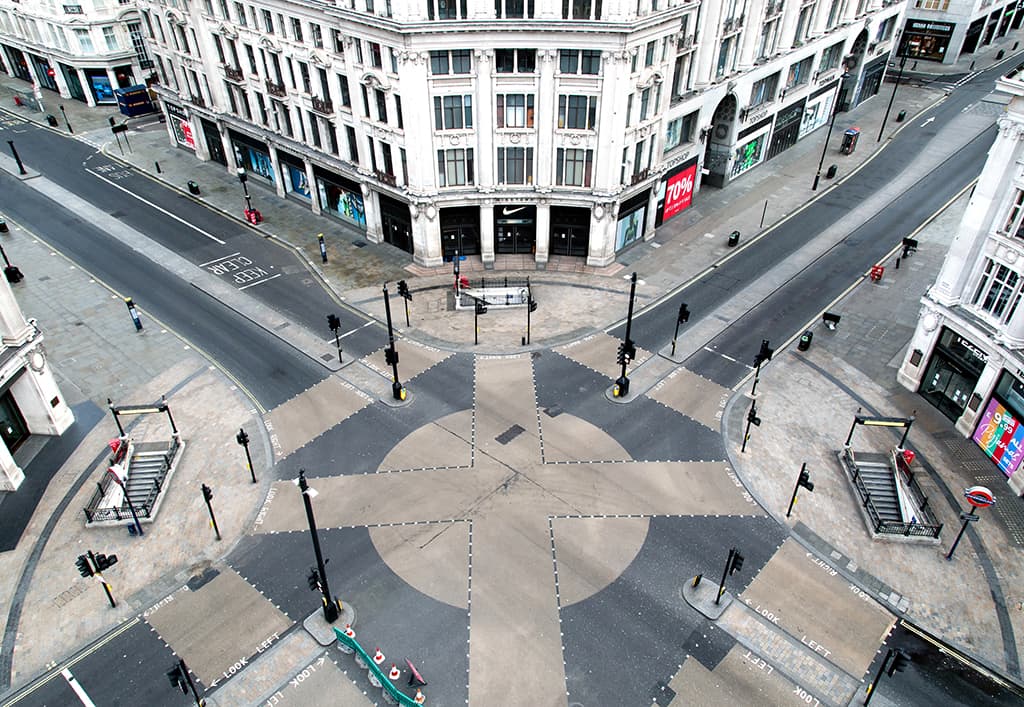 Wayne set a 30-day target of £3,000, reaching it in 16 days, and went on to raise £3,752. The 98 backers enabled him to print 100 books and was the springboard to other publishing opportunities. "Nearly a year down the line, I've cleared a thousand copies and made some good money on it.'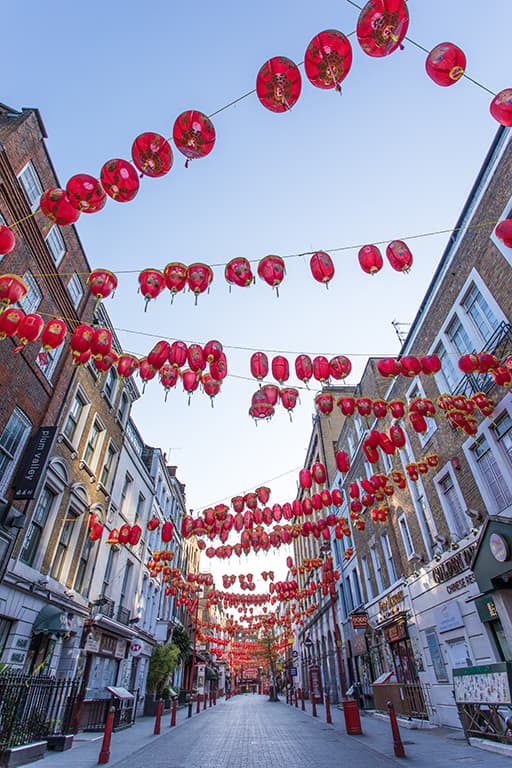 Long haul
In very different ways, Len and Wayne raced to their funding targets. Stephen Leslie, a writer and photographer, took a different route to fund his book, Sparks: Adventures in Street Photography, a unique blend of fact and fiction, photographs, poems and short stories.
'I've learnt through friends of mine who've done photography books on Kickstarter what they had to endure, and I thought I'd been very clever by finding Unbound and doing it with them. I didn't feel I had a community of people that knew about my work. I think if I'd tried to do it through Kickstarter, I wouldn't have had a book. Unbound has no time limit so you give yourself a better chance, especially if you're coming at it from a standing start like me.'
Stephen spent £350 to make a promotional film for YouTube; the expense was factored into the total of £20,000 he was hoping to raise. He scheduled the launch of his campaign with a well-attended talk at the London Photography Symposium. 'That gave it a really good boost at the start, then it became just torture.
You can only appeal for money to the same captive audience so many times. You run out of friends. It took me six months to raise the money for the book. Six months of actual begging.'
Taking into account the time to prepare and deliver Sparks to the 367 people who supported the project, Stephen calculates the total time spent as two years. Working as his own funding PR, Stephen dug deep, emailing and cold calling. It paid off, he had a broadcast on BBC Radio London and an online gallery with The Guardian. He thought outside the box.
One of his campaign rewards for a pledge of £750 was: 'A Unique Photograph and Story Combination,' where Stephen would stalk you, try to photograph you without your knowledge and then write a story based on the resulting photograph. Plus a limited edition 12x8in fine art print from the book, signed first edition of the hardback, the ebook and name in the back of the book. Two backers chose this reward.
So you need to be sensible – limit your number of rewards so you don't have to spend weeks fulfilling them. Make sure you can afford the rewards as this will come from the money you raise.
Brought to book
Crowdfunding has flung open the doors to book publishing for individuals. It has also helped traditional publishing houses. Following a disastrous Christmas in 2013, Bluecoat Press, a niche independent publisher founded by Colin Wilkinson in 1992, fell £30,000 into debt.
A new way forward had to be established or the business would fail. By chance, Colin's designer had just run a successful Kickstarter campaign. This spurred him on to try crowdfunding for the first time – choosing photographer and journalist, Peter Dench.
In total, £6,882 of a £6,000 goal was pledged by 125 backers in 18 days for the book, The British Abroad. Colin asks each photographer to produce their own campaign (although if you're a certain age, he won't put you through it).
Some are hosted on his Kickstarter page, others on the photographer's. Print runs have reduced from several thousand to about 700. He's still refining the process:
'In broad terms I try to raise 75% of the cost of the book. I don't mind finding the other 25%. I tend to go quite close each time to covering the cost,' discloses Colin.
If individuals can successfully crowdfund and self-publish their book, why get involved with a publisher? 'A lot of people do it that way, think they can do it themselves,' Colin explains. 'They'll have to go through a steep learning curve, from the simple things – purchasing an ISBN number and getting the book registered – right through to dealing with printers and distribution. For some people that's a learning curve they want to go through; others find it an incredibly stressful process, which is where I come in, I take all that away.
They can concentrate on the creative aspect – sequencing the book, telling the narrative. I've got to make sure that the book actually happens, then you've got to send it out.'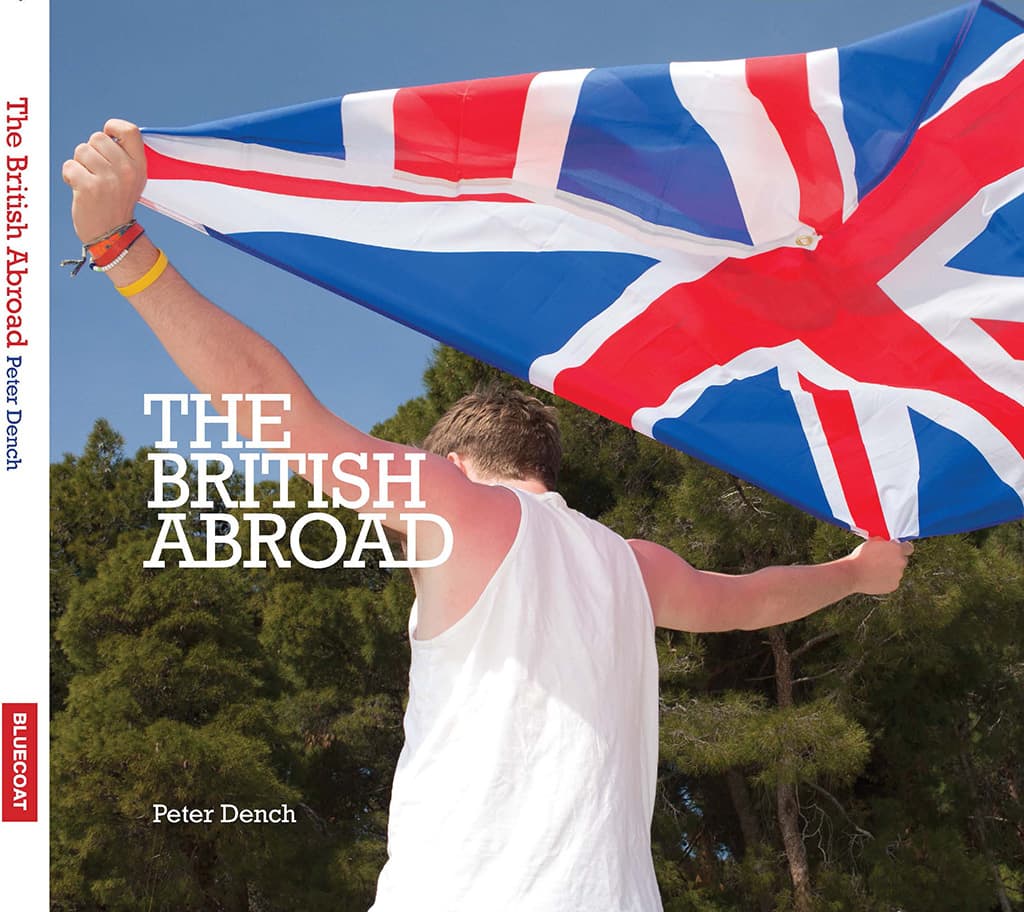 Organising and fulfilling a Kickstarter campaign takes Colin from one to two months. He aims to do four a year. The quickest book funded was in four hours, £21,810 pledged by 486 backers of a £8,000 goal for Small Town Inertia by Jim Mortram – the mobile phone pledge notifications became such a nuisance, Colin pressed mute.
The largest amount raised was £31,836 pledged by 495 backers of an £8,000 goal for Legacy by John Downing.
The most recent was £15,463 pledged by 322 backers of a £9,5000 goal for the book Home by Nick Hedges. 'That's around 400 books that have to go out. Two pallets of books takes up a fair amount of space, a living room near enough. People forget about these things. It takes me about a week to send out the rewards, working a full day. On a good day I can send out between 100 and 200.'
Bluecoat, to date, has completed 22 crowdfunding campaigns. One was unsuccessful but sailed to its target when relaunched a few years later (you can relaunch a failed project but Kickstarter doesn't permit running multiple projects at the same time, or launching a second project before fulfilling your first one).
A total of £290k has been raised – averaging 268 backers for each campaign and £13,250 for each book. As each developed, Bluecoat was building a strong community of like-minded people who loved British social-documentary photography, 30-40% are repeat backers. What became important for Colin, was giving this community value for money (free signed prints for previous backers) and making them feel valued.
The year 2020 has been Bluecoat's most successful year since the financial crash of 2008. So does Colin expect Kickstarter fatigue?
'You don't have to back it, it's your choice. You're putting moral pressure on people, maybe one time too many. In my own head I'm thinking, I'm really going back and hitting people but something else in my brain is saying, I only need 300-400 people buying that book. It's the basis of a good business. Numerically it's a tiny fraction of the population, there's another 67 million in Britain!'
Without crowdfunding, Bluecoat would no longer exist and some important photo-books wouldn't have been published.
The books mentioned in this article are available through the photographers' websites:
Sparks, Stephen Leslie
Regeneration Manchester, 30 years of storytelling: Len Grant 
London in Lockdown: Wayne Howes
Bluecoat Press
---
Crowdfunding tips
Crowdfunding puts you in creative control and direct contact with fans and followers. It can remind employees what you do and potentially put you on the radar of others. Friends you thought you could rely on for a pledge may go missing.
Others you've not heard from since school may step up. Having talked to individuals and businesses that have gone through the process, and having crowdfunded on three occasions myself, it's clear each campaign is wildly different and success isn't guaranteed.
However, there are key common considerations to help realise your project.
Choose the right crowdfunding platform and create a kick-ass funding page
Be yourself. Explain who you are in the video, what you are raising money for and when you expect to deliver the product. Include a biography, examples of your photography and any links to previously published work. Show teasers from the book or product. Know your audience – are they family, friends, what nationality does your product appeal to most?
Make the rewards fun and a variety of price ranges Make the backers feel special and that they are getting a bargain. Update them with progress.
Have a pre-campaign strategy
Organise blogs, talks, online and in print galleries and interviews to coincide with your campaign. Select key images to drive the project. Try to have a corporate sponsor(s) in place; if you do, schedule pledges for throughout the campaign to keep momentum. Plan giveaway days and competitions to keep people engaged.
Once the campaign begins
Clear the diary. Treat it as a full-time commitment and work on it daily – pledges will only come if you are driving it forward. Identify which social media platforms are your strongest. Keep an eye on your campaign dashboard which shows where most web traffic and interest originates – respond to that information. Some strategies will be more successful than others, be flexible and prepared to adapt. If you find all this too daunting, you can hire a crowdfunding agency to do everything for you. Alternatively, you can try Wayne Howes' approach and just see what happens.
---
Five crowdfunded projects to back right now
At any given time, there are hundreds, if not thousands, of photographic projects which are worthy of your attention across the various crowdfunding sites. If you are in need of inspiration, it's always worth perusing the latest uploads to see what's available. Here are five selected by Peter Dench that you can back today – but hurry, they are all ending soon.
TISH by Paul Sng 
Documentary celebrating photographer Tish Murtha, whose images of people on the margins of society challenged inequality.
A Wounded Landscape – bearing witness to the Holocaust by Marc Wilson 
Six years in the making, a 750-page photobook based around 22 stories of individuals who survived or were murdered in the Holocaust.
I Am Always Here by Tom McGahan 
A personal journey shot over eight years along the banks of the Blackwater Estuary.
On 52nd by Matt E Novak 
A film about William Gottlieb's post-war jazz photography in NYC and how he captured a moment in music like no other.
Itinerary by Faten Gaddes 
An intimate photographic and documentary film tribute for minorities worldwide.
---
To read more articles like this one subscribe to our print magazine today. You'll save money every week and enjoy having each issue delivered to your door! Click here