In a statement sent to Amateur Photographer following reports circulating online, a Samsung representative said: 'We quickly adapt to market needs and demands.
'In the UK, we have seen a gradual and sustained decline in demand for standalone digital cameras and camcorders and related accessories.
'For this reason, we have taken the decision to phase out the sales and marketing of these products.'
The UK statement added: 'This is a local decision, based on local market conditions.'
The news follows reports that Samsung planned to discontinue the NX1 in Europe.
Samsung's move to pull out of the UK camera market comes less than a decade since it entered the global DSLR market.
Samsung first announced its own brand of DSLRs in January 2006 following a tie-up with historic camera maker Pentax.
Samsung's first DSLR was the six-million-pixel GX-1S – its own version of the Pentax *ist DS2.
The 10MP Samsung GX-10 followed later that year, based on the Pentax K10D.
In 2009, Samsung used the PMA Show in the US as the launchpad for its NX Series of hybrid-digital cameras.
The NX was billed as a new concept offering the performance and image quality of a DSLR, but with the portability and convenience of a compact point-and-shoot model.
But the South Korean giant has not announced an NX camera since the NX500 in February this year.
The NX500's ultra-high-resolution, 28-million-pixel, backside-illuminated APS-C-sized sensor was borrowed from the NX1 announced at Photokina in September 2014.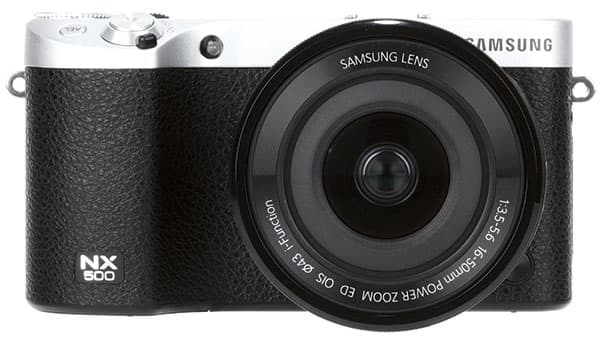 The NX500 boasts an ISO range of 100-25,600, a maximum shutter speed of 1/6,000sec and is capable of shooting JPEG and raw files
In 2008, Samsung bosses had outlined the company's plan to be one of the 'top three' brands for digital SLR cameras within two years.
In 2014, Samsung America called on photographers to swap their DSLRs for a free $1,000 NX30 compact system camera at an event held in Times Square, New York.