In partnership with MPB
Architecture photography has traditionally been a male-dominated genre, as has architecture and the building industry generally, but things are changing fast.
Some of the biggest names in architecture photography are now women, so to give you lots of ideas and inspiration for the current Architecture round of APOY – which closes on 11 June 2021 – we speak to some leading exponents below.
---

Ana Mello
Instagram: @anamello
Facebook: www.facebook.com/ana.mello.fotografia
Website: https://anamellofotografia.com
How did you get into photography?
I have always enjoyed photographing. In the beginning, I was in doubt if I would study fine arts or architecture. I decided on architecture and graduated in 2003.
From 2007, when I was still working in an architectural office, I started doing various photography courses as a hobby. Gradually, at the request of the office, I approached architectural photography by taking photos of the construction process and development of some buildings.
After that, in 2013, I decided to leave the office and start my own practice to only work with architectural photography. At that time, it was very difficult to find specialised architectural courses. So, I started to wonder about—and build—what I considered important issues to develop my own language.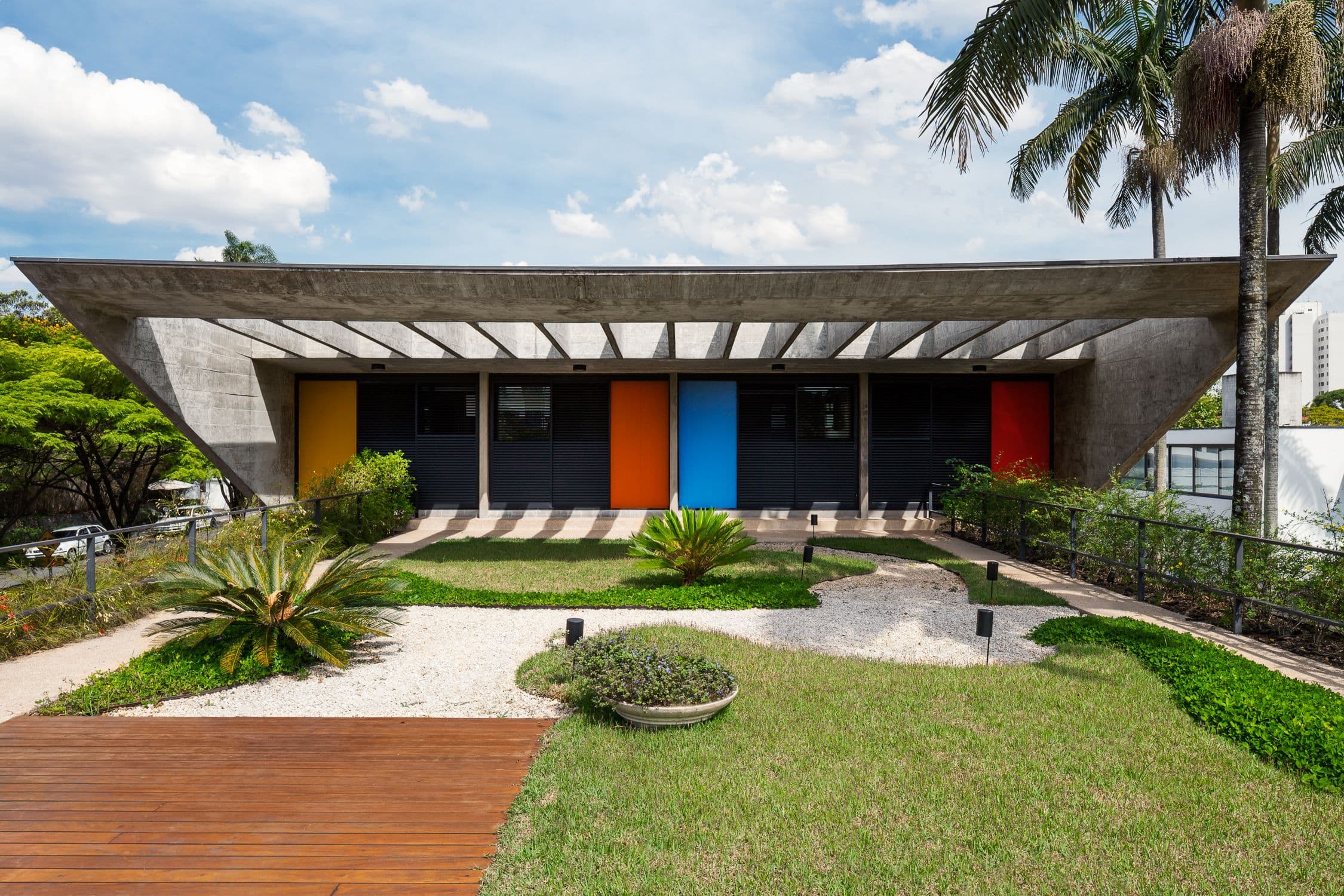 Did you start out on a specific type of photography that eventually led you to a more architectural style?
As I graduated in architecture, this language has followed me since 1998. When I started to become more interested in photography around 2005, I chose some courses that were aimed at photographing people.
I remember a special course that followed the daily work of recyclable garbage collectors on the streets of São Paulo.
The photo essay revealed an almost invisible work of very important urban actors in the city's informal economy. Photographing people in their activities in the city is something more important to me than photographing just architecture.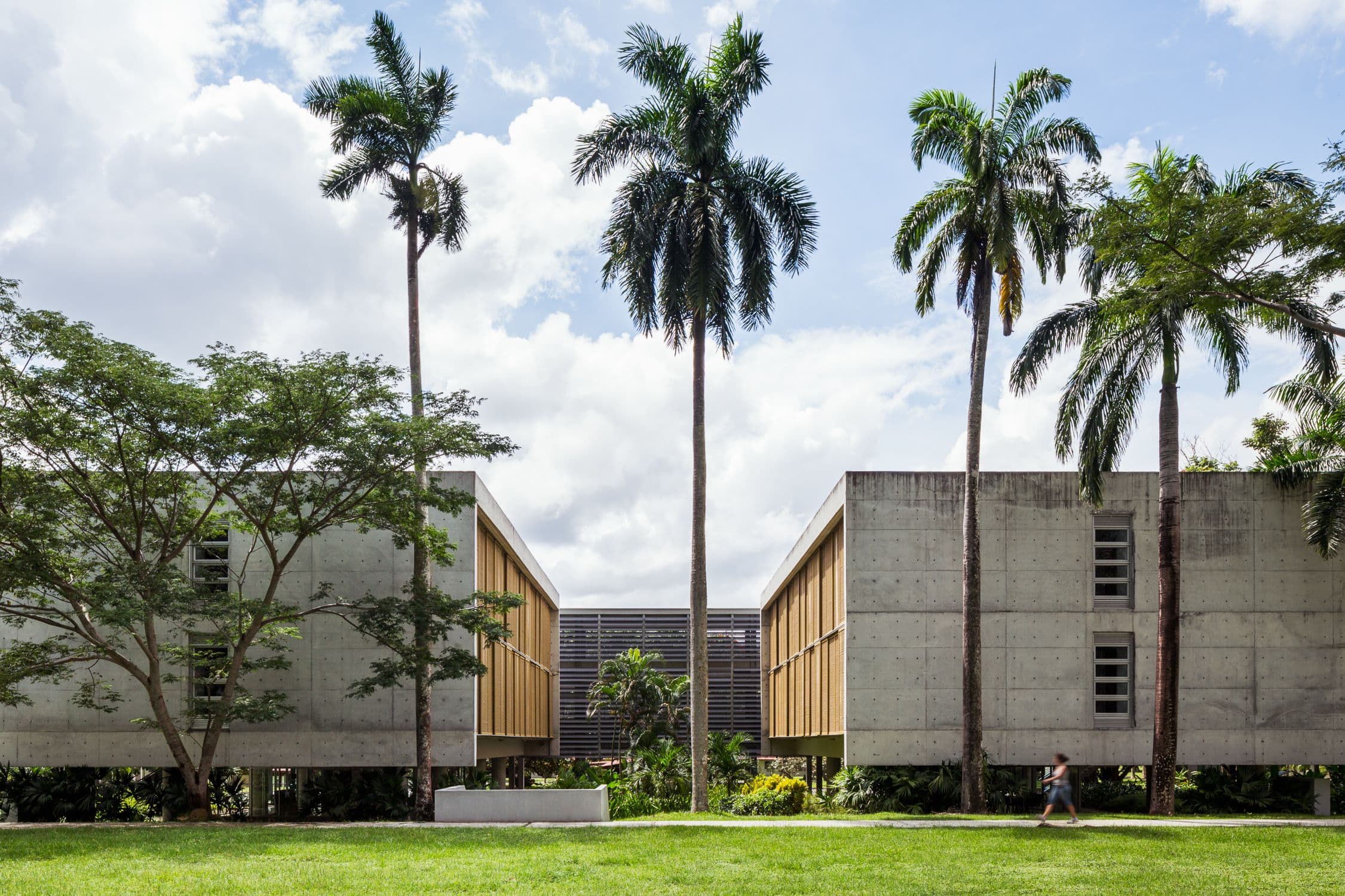 As a woman, what's your experience of being an architectural photographer? How accessible is the genre?
When photographing interior design, I don't see much difference between male and female photographers. But, to photograph large scale architecture, male photographers are still predominant.
I believe that this "natural" selection comes from two main factors: physical resistance, as it is very exhausting to photograph almost 12 hours in a row carrying heavy equipment and also because of women's safety while walking through the streets. To make these great essays possible, I do hire a male assistant to help me.
Unfortunately, architectural photographers are still mostly men, but, great female professionals have achieved prominence throughout the years in other fields as well, and this is really encouraging.
What do you shoot on?
My first year as a professional photographer was with a basic lens kit (18-55mm / 17-40mm). I remember not being able to photograph a facade of a building because there was not enough recess, and the lens distorted the architecture too much. The Photoshop work was intense to correct perspectives and distortions.
Today, I look at these pictures and I dislike them immensely! Then I have gradually acquired the equipment that I work on today— the Canon 17mm, 24mm and 50mm tilt-shift lenses.
However, the lens I find most versatile is the 24mm TS-E. Another very important item is a good tripod. As I have also photographed large works such as airports, a museum, corporate clusters with several buildings, I cannot have a very heavy tripod. I have a carbon steel Gitzo with a Manfrotto head.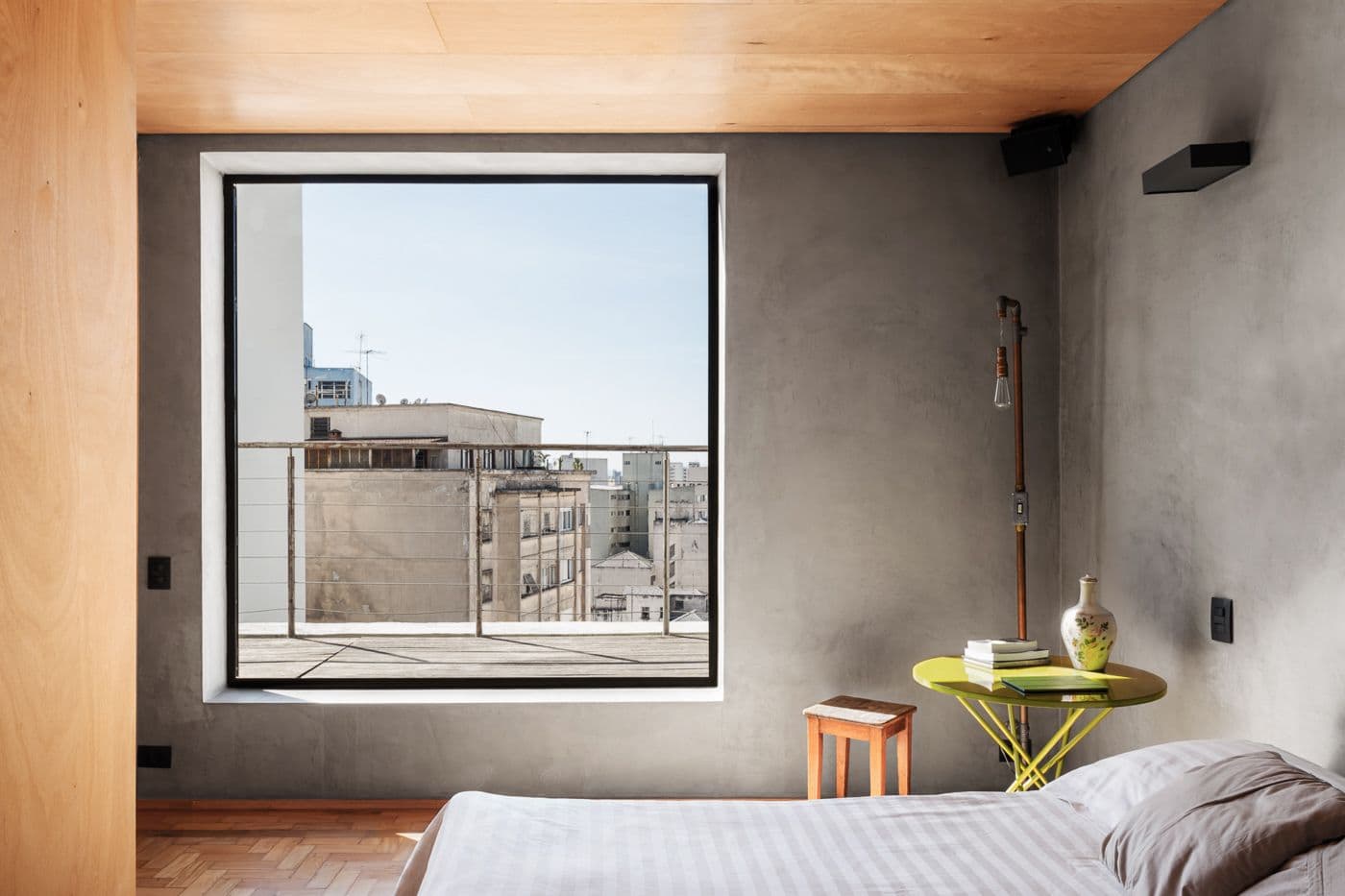 Who do you draw inspiration from?
I really admire the works of Cristiano Mascaro and Nelson Kon, two great Brazilian photographers of architecture and cities. In addition, my references include Thomas Farkas, Peter Scheier, Sergio Larrain and Saul Leiter, whose works also focus on common people and day-to-day life in the city.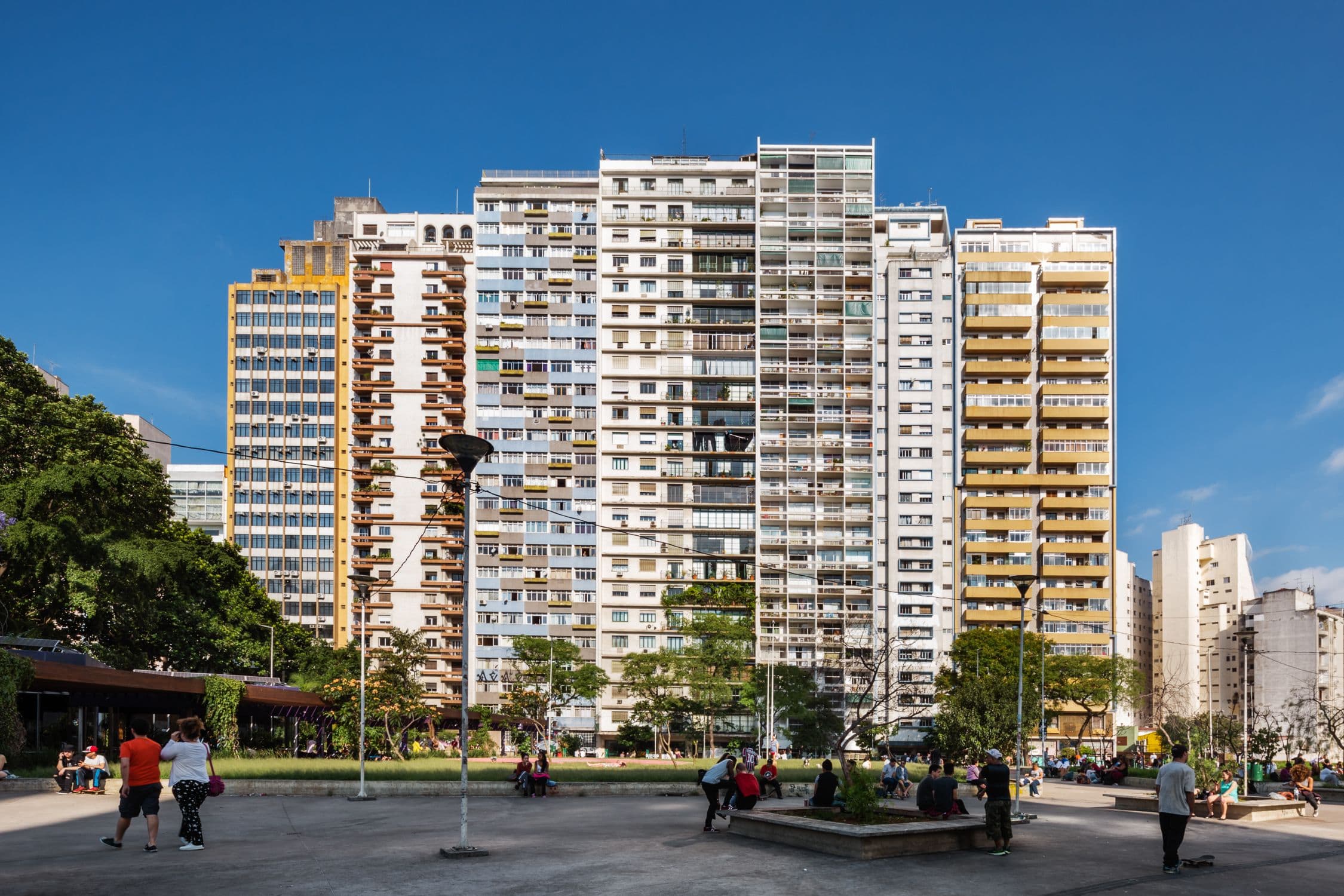 Is there anything else you'd like to talk about from your work?
It is not specifically about my work, but about the work of architectural photographers in the contemporary context. Today, our images are practically disseminated only through digital media, since printed media are increasingly more scarce.
The production of great text and image content depends on good professionals and, of course, with long training and expensive equipment. Today, we see the indiscriminate re-posting of images by companies willing to sell their products shown in the photos without wanting to pay for the right to publish it. So, we all expect (and are grateful for) the recognition and respect for the work we have developed.
---
Karina Castro
Website: studio.karinacastro.org
How did you got into photography?
It all ended up as an extension of filmmaking. I was very encouraged by European cinema—Béla Tarr, Michael Haneke, Krzysztof Kieślowski, Werner Herzog, Robert Bresson, Ingmar Bergman, and other filmmakers.
At that time, I used to watch four movies a day at the local movie theatre and had moved from Portugal to Italy to have a formal education on the history of Italian cinema. Based on my strong visual sense, it was clear to me that I could become a filmmaker and that photography was one of the many fields that I had to be proficient in.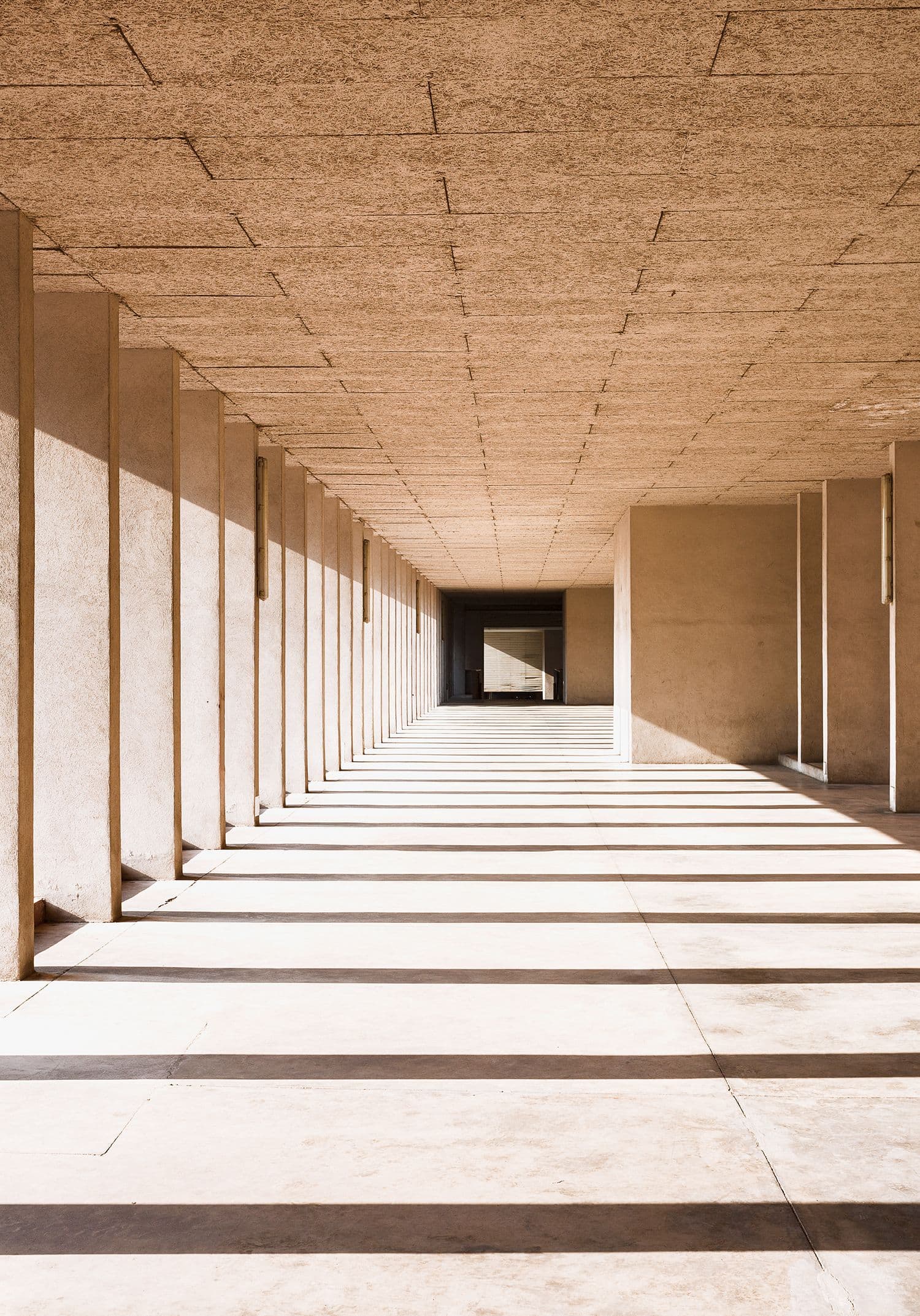 After collaborating at the Italian Cinematique, I decided then to follow my path by starting studying photography and working as an assistant photographer in a studio. This had a tremendous impact on my image-thinking approach. That was my starting point, I became so obsessed with photography that today I'm a photographer.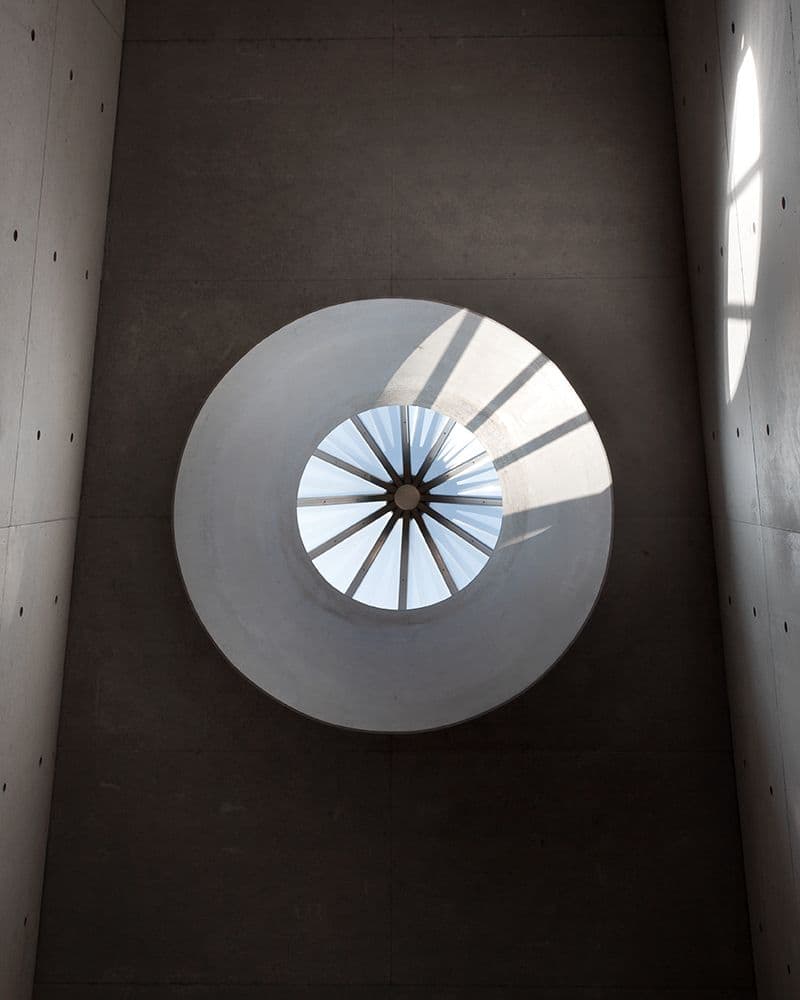 How did you end up developing a more architectural style?
Focusing on space came very naturally. I have always created bidimensional images of physical spaces and landscapes in my mind as a way of trying to tell a story in film—it was a natural part of storytelling.
Moreover, I grew up in Portugal, a country which has a strong cultural sense, interest and sensibility for architecture. I never saw architecture as merely a built environment, but rather as part of society—part of human-kind, a research of social theory, with an important role in sociological and psychological fields.
That is what interests me here as a photographer. Who are the people who use these buildings and spaces inside my images and what are their responses?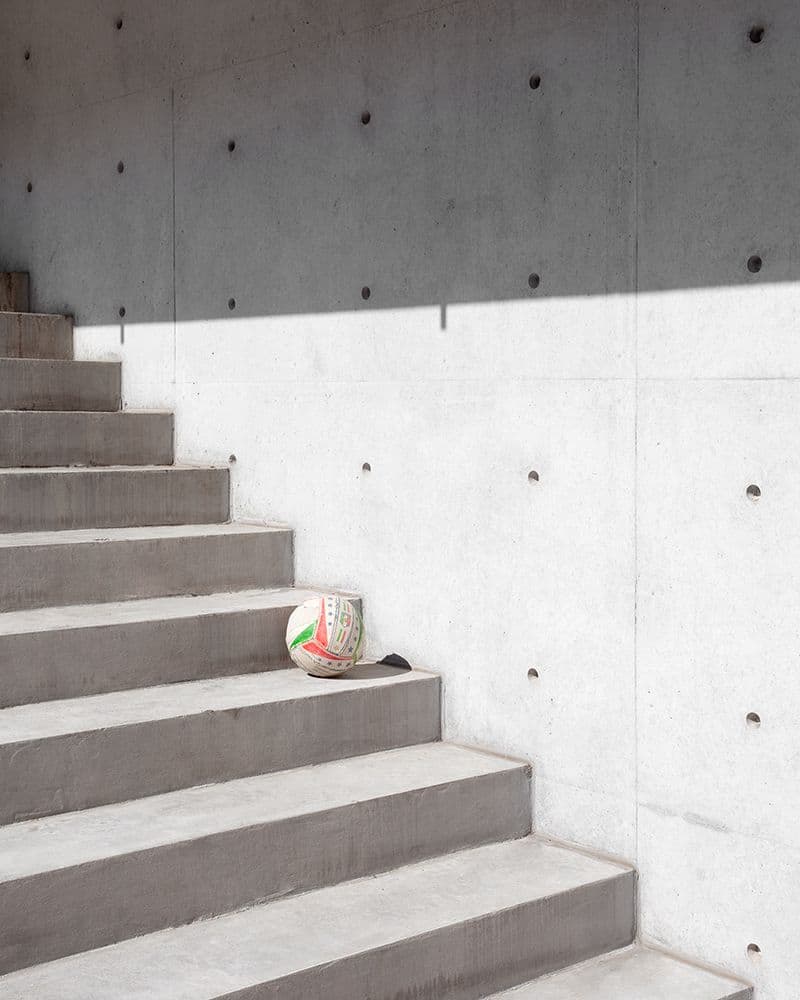 As a woman, what's your experience of being an architectural photographer? How accessible is the genre?
Gender stereotypes strongly influence people's choices and are barriers to women's career progress—and so, mine. I still nowadays experience resistance, but it makes me a tougher woman.
Women are still underrepresented in different fields. In the media industry, for instance, it is very clear that women architects, philosophers, image-makers and so on still have very narrow space to participate and share their thoughts.
I think it is important that we as a society encourage and increase women's participation. That is the key to promote gender equality.
There are plenty of angles in your work, which you seem to combine with organic shapes. Is that a deliberate choice?
Yes, I do consciously use composition and different elements to create contrast. All my images are created with maximum control, and I rigorously organise each millimetre you see inside the image before shooting.
What comes across at the end will depend on the project and expressive feel I am trying to achieve.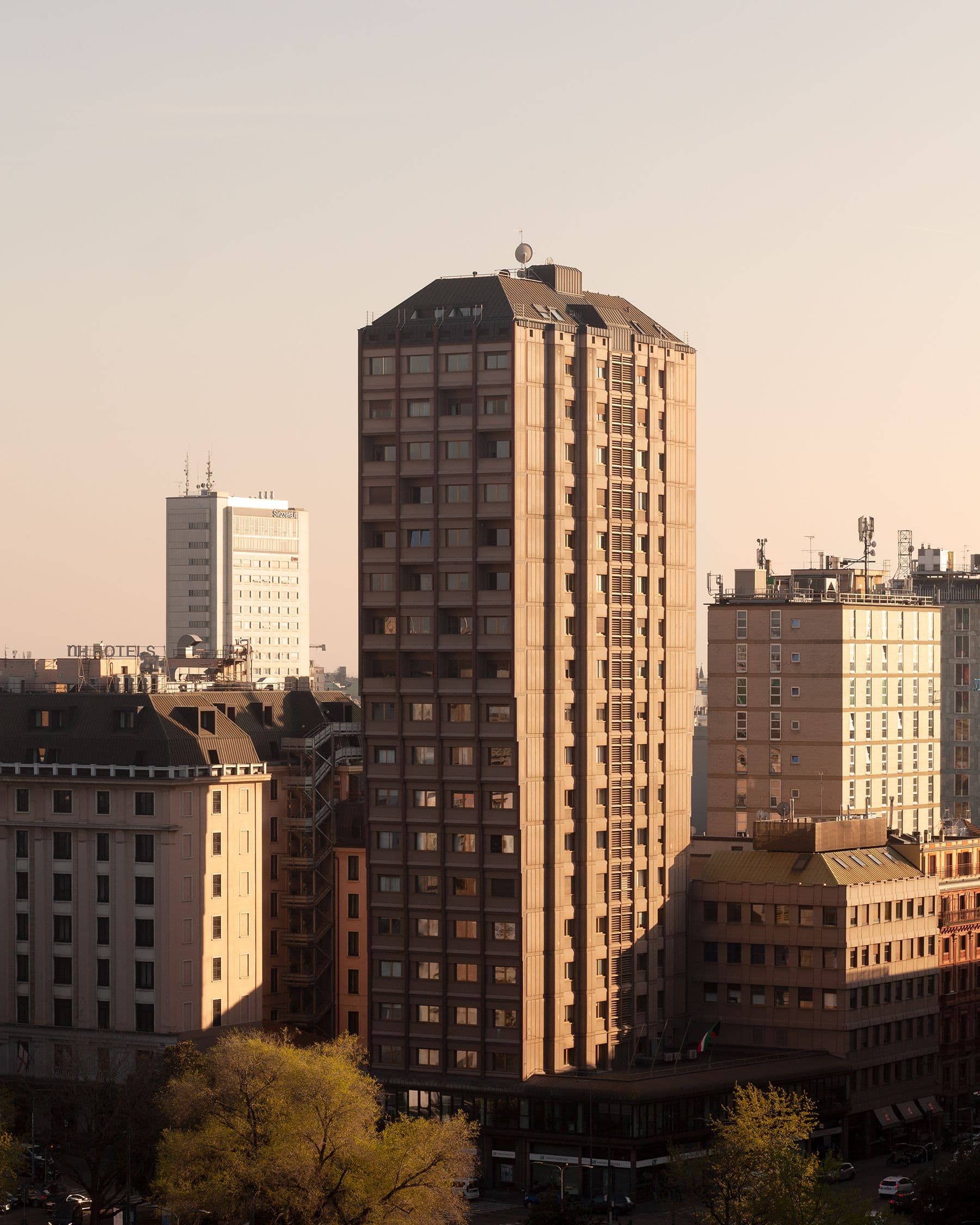 What do you use to shoot?
It is based on the project I am working with. I can use a 24×36, medium format, large format, or even polaroids as I did when photographing the physical space in Ramallah, Palestine.
Who inspires you?
I am a passionate reader, my mind gets very stimulated by literature as the voice of Thomas Bernard, who has a great sense of humanity in his writings. I simply cannot avoid reading, I walk from one shelf to another, consuming old papers regarding Hellenistic culture and its literature, art-historical references, philosophy, sociology in a very rigorous and methodical way.
I am thinking, for instance, all my readings, music evenings and strong interest in visual communication go directly to the consciousnesses—it is all about the essence that lies beyond each discipline.
---

Martina Ferrera
Instagram: @martina_ferrera
Website: martinaferrera.com
How did you get into photography?
My interest in photography started as an architecture student in Rome, where I would use photography to document and complement my design projects. I got even more into it when I had to make work for an urban photography course.
The professor was teaching with Lewis Baltz in Venice and I got obsessed with Baltz's work. I'm now less interested in the New Topographics, but I think it's been a great starting point for my career as an architectural photographer.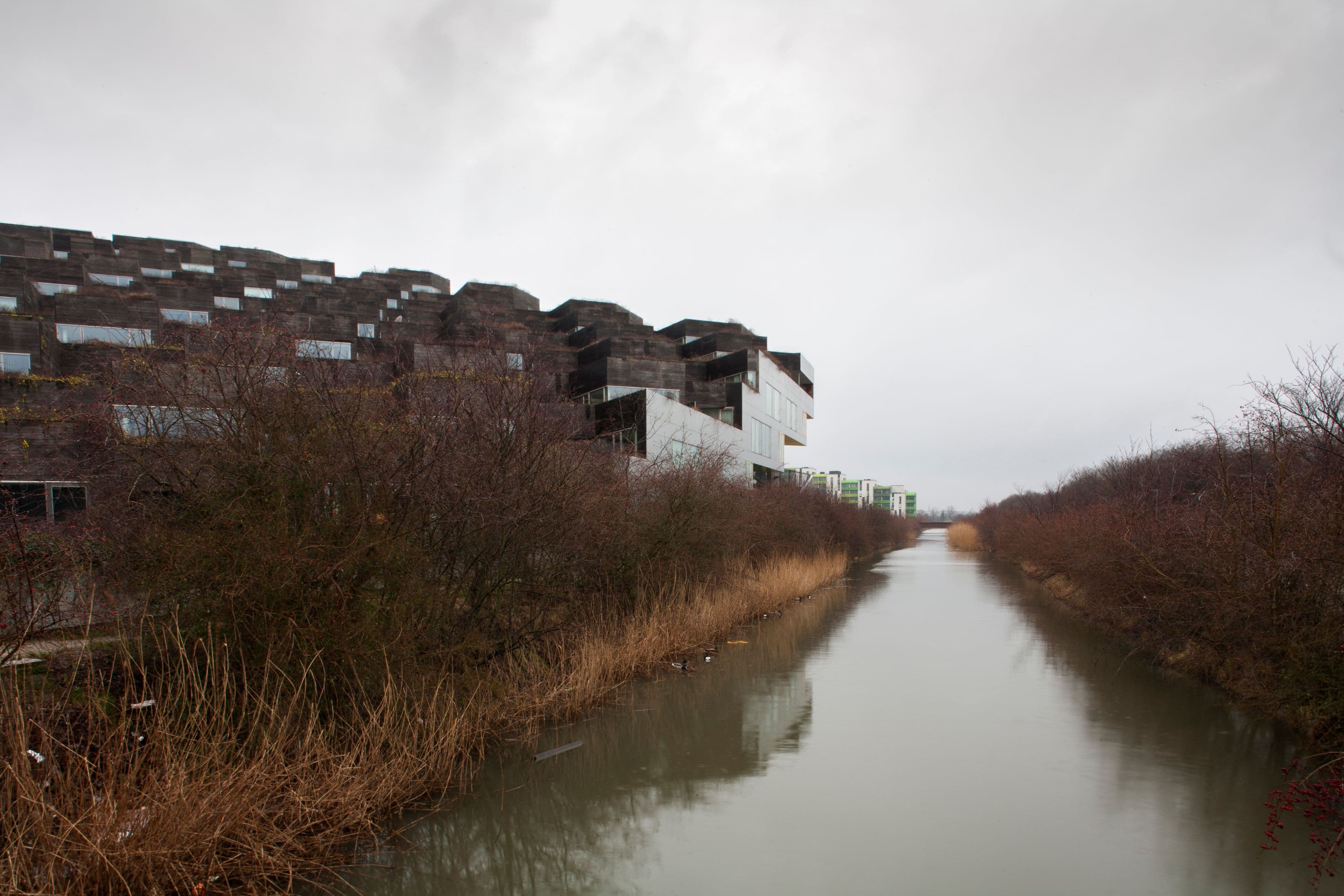 How did you go on to develop a more architectural style?
After my MA in Architecture in Rome, I moved to Toronto, where I was born. I wanted to try and live there for a few months to discover the city and also be close to a part of my family living there.
While I was looking for jobs in architecture, a photographer I met suggested to get in touch with A-Frame Studio, one of the most famous architecture photography studios in Toronto and so I did. I got completely fascinated with the idea of becoming an architectural photographer, waking up early to spend a full day in beautiful houses and buildings, studying the light to document each space.
Since the assisting days at A-Frame, I never looked back. I came to London and completed an MA in Fine Art Photography and that has been a complementary experience that allowed me to expand my photographic knowledge.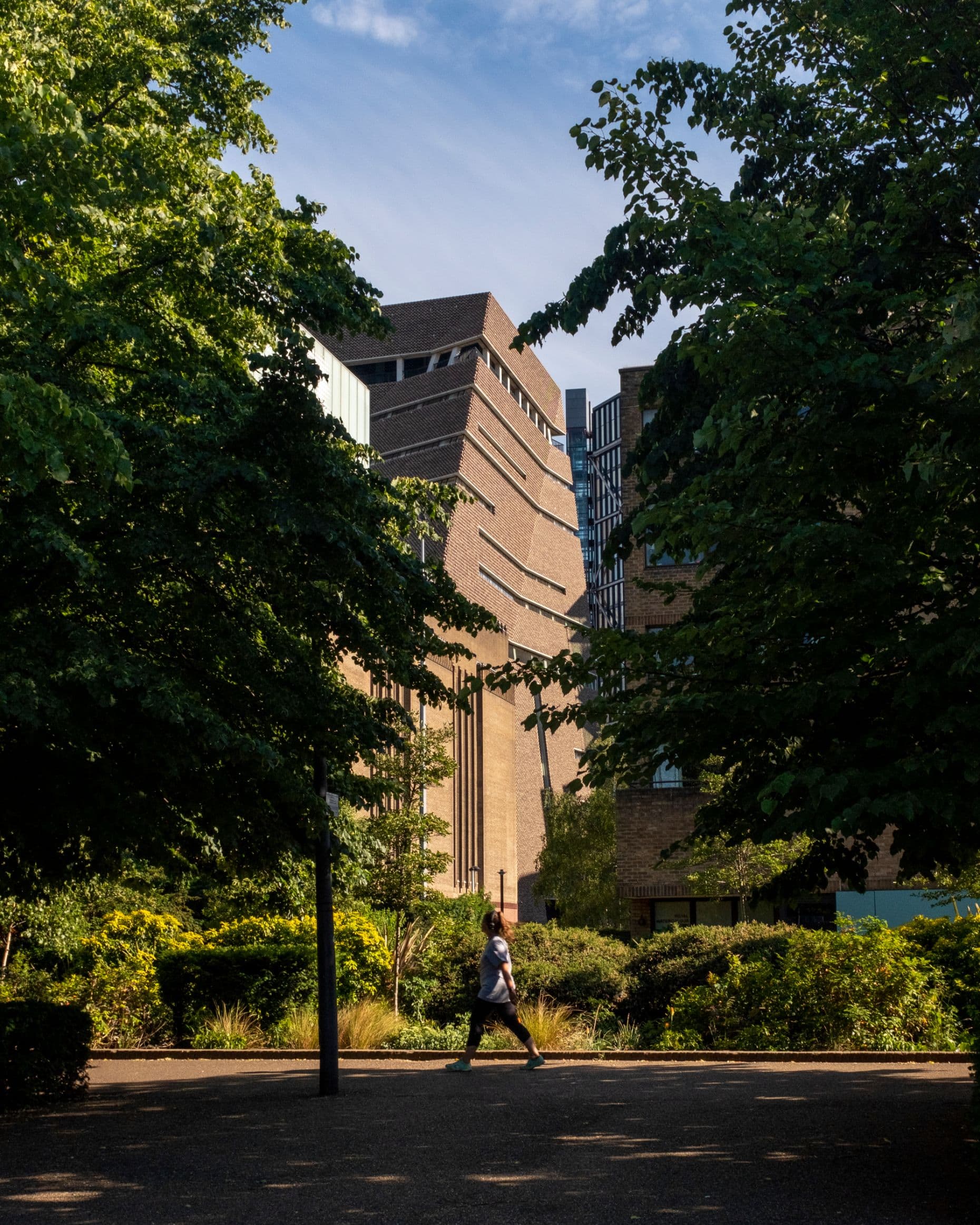 As a woman, what's your experience of being an architectural photographer? How accessible is the genre?
I'm really proud to be a woman working in architectural photography. This is still considered a predominantly male profession—probably because of the heavy equipment to carry around and time to spend alone in the streets in strange hours.
But I see more and more female architectural photographers producing beautiful work around the world. I often like to look at architecture photographs and guess who is behind the camera, looking for clues in style between male and female photographers. In some cases, women's work is more atmospheric, I think and if architecture photography is moving away from the classic empty photographs, focusing only on the shape and monumentality of a building,
I hope that the vibrant and dynamic touch of female photographers becomes more and more present over time.
Who inspires y0u?
There are several artists I really like, but they have very different styles. I'm always very fascinated by the composition in the work of Jeff Wall and the uncertain meanings of his photographs.
I also love the use of colour and shadows in Vivian Sassen's photographs; the calmness in the Italian landscapes photographed by Guido Guidi and the soft and atmospheric way Alfred Stieglitz portrays New York. I remember staring at his small photos at Tate Modern a while ago and thinking that I really wanted to walk on rooftops and photograph cities.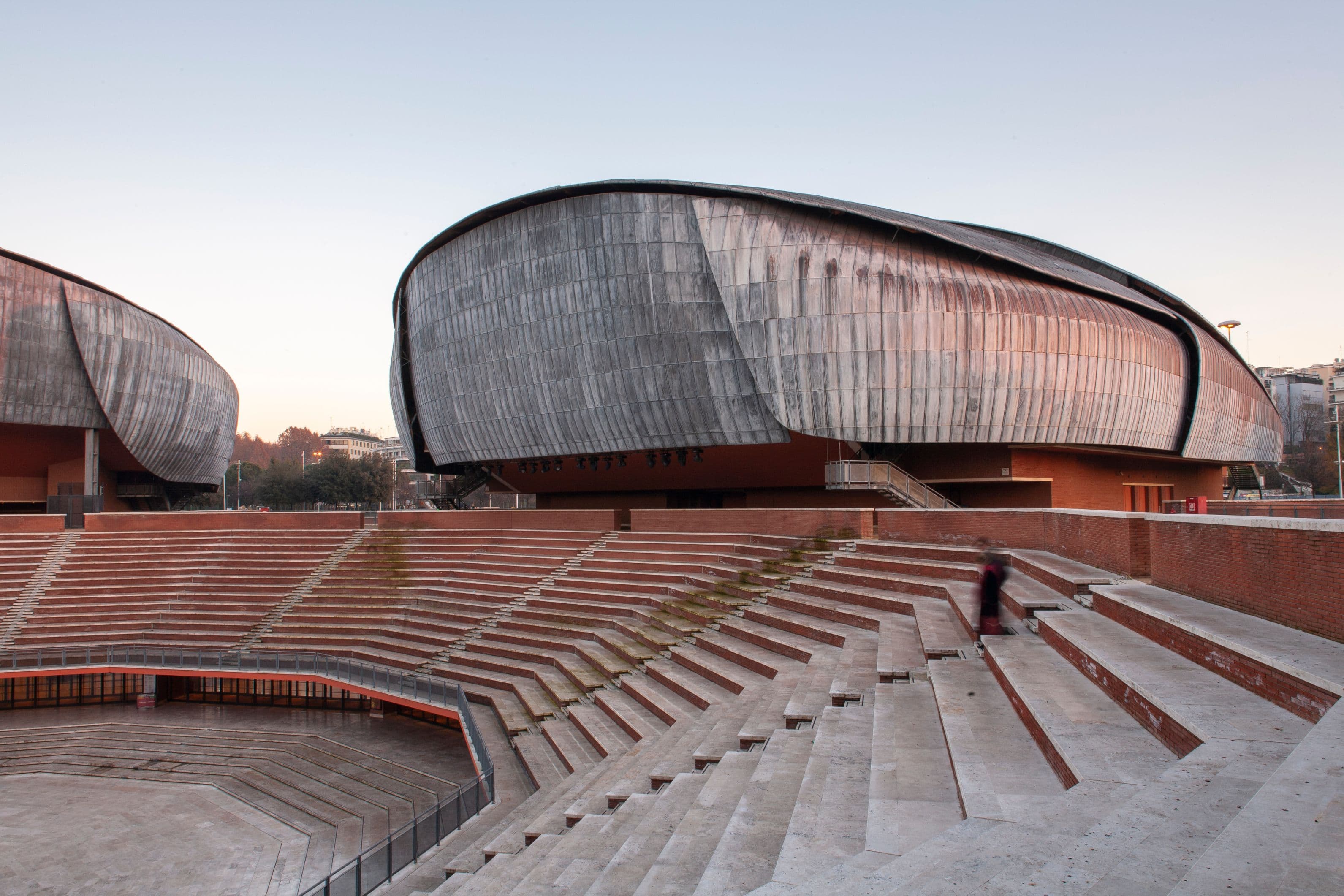 What do you shoot on?
I had the chance to work with technical cameras – Arca Swiss paired with a Leaf digital back and beautiful manual lenses—from the beginning. Here in London, I also had access to similar kit, but I soon realised that a smaller full-frame DSLR camera would be much more manageable – especially as I usually document the development of a project from beginning to end, on construction site also.
Now, I regularly shoot with the most common set of tilt-shift lenses and I think they are essential to architectural photography. I also use film for personal projects and love shooting with my Hasselblad.
---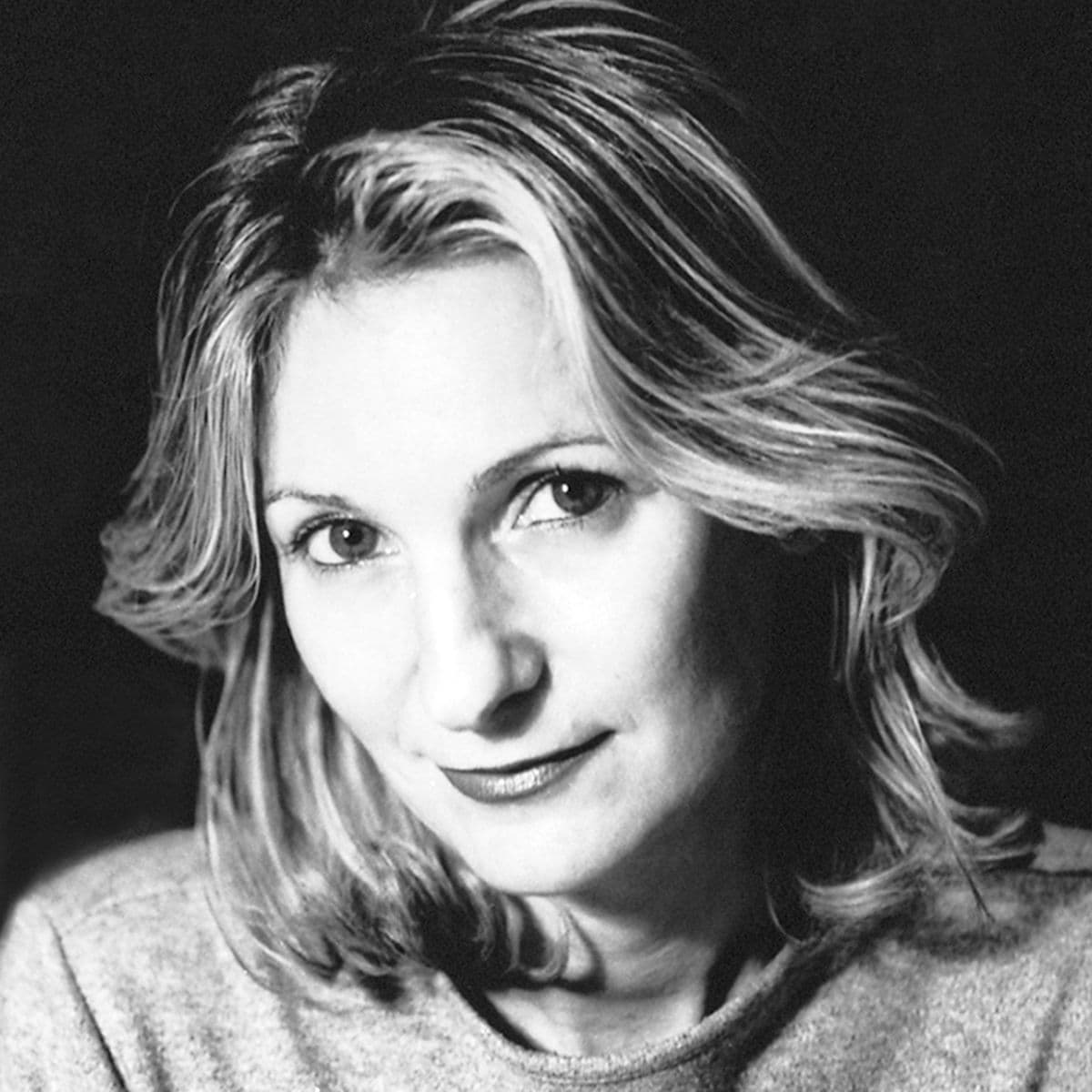 Danica O. Kus
Instagram: www.instagram.com/danica_o_kus_photography/
Website: danicakus.com
Can you tell us a bit about how you got into photography?
I started my photography when I moved to Belgium in 1999. I studied photography at RhoK Academie, and later in Ecole des Arts d'Ixelles in Brussels.
What led you to a more architectural style?
In the beginning, I was interested in portrait and landscape photography. I was especially excited to work in the darkroom when the image came out of the chemicals.
Working with analogue cameras, developing black-and-white film and making prints in the darkroom, was very important for me in the process of learning and understanding photography. Later on, I got the opportunity to work for a Slovenian architectural magazine, where my work had been published. This has been a great motivation for me, and I became totally devoted to architectural photography.
Nowadays I am appealed to photograph architecture, which is innovative, sustainable, and in harmony with nature. Since 2018 I have been participating at the London Festival of Architecture (LFA), which takes place in June every year. This year, LFA Digital was launched due to coronavirus.
I'm taking part, with my exhibition A Vision for the Future: Sustainable Buildings. In this exhibition, I present a sustainable office building, 7More London, the PwC building by Foster&Partners.
Besides photographing commissioned projects I also explore architecture as space and as poetry. With my personal projects, I like to present the space as an emotional experience. I photograph mostly contemporary architecture, but I am also excited to photograph the architectural heritage, industrial architecture, historical buildings, process of restorations and constructions.
As a woman, what's your experience of being an architectural photographer? How accessible is the genre?
It is a privilege for me to work as a female architectural photographer, which gives me a chance to present an additional view of the architecture comparing to male photographers. I think that accessibility to this genre is a question of ability to find the clients and the quality of photography work
There are plenty of angles and organic shapes in your work. Is that a deliberate choice?
I am aware that I always look for light, how the light falls into space, and how creates new shapes and forms. I also pay attention to sound, temperature, smell, material. I'd like to explore the atmosphere of the space and bring it to my photographs.
What do you shoot on?
I have used different cameras and lenses—Nikon, Canon, Pentax, etc. Currently, I work with a DSLR, the Canon EOS 1DX. I use different Canon lenses, as well as tilt-shift lenses. I prefer working with the available light and rarely use artificial light.
Who inspires you?
Many great photographers from the last century—contemporary artists, and architectural photographers—have inspired me. I would like to mention, among others, a few.
Edward J. Steichen, Josef Sudek, Julia Margaret Cameron, Masao Yamamoto, and Bauhaus artists. I admire their work because of their originality, new vision, composition, poetry.
---

Krista Jahnke
Instagram: @kristajahnke
Website: kristajahnke.com
How did you get into photography?
It started out sometime around 1998. In the later years of high school, I always had disposable cameras and would take photos of my friends when we were goofing around. Then, after graduating in 2000, I went to art school and by then I had my first analogue SLR.
In the first year, I studied all the studios (ceramics, painting, textiles, commercial art, printmaking, sculpture, film/animation and photography) as well as art history. In the second year, I continued the art history classes and specialised in the painting and textiles studios.
I had access to the darkroom and photo studio so I was still shooting, developing and printing photos on my own time. I really enjoyed the process of creating an image from start to finish, and I always had a supportive community encouraging me to keep pursuing photography.
After studying architecture, I was accepted into the photography programme at Emily Carr University of Art + Design in Vancouver. I had realised that four years of university wasn't enough for the massive responsibility that is architecture and I wanted to focus more on the connection between architecture and photography before entering into the professional sphere.
So in the summer of 2006 I packed up my life and drove 5000kms to start a new adventure. I ended up getting a number of credits covered because of my architecture degree so I was able to spend a lot more time playing with my own ideas and self-directed projects which were mostly architecture/design related. I graduated at the top of my class in 2009 but in 2008 Canada was hit with a recession so I had a surprise wakeup call that any entry-level jobs I would be looking for at an architecture firm likely no longer existed.
That's when I realised starting my own business as an architectural photographer was one of my only options where I could use the degrees I had just earned and satisfy my passion for both. Now I couldn't imagine doing anything else.
What do you shoot on?
I have always used Canon equipment from the beginning so it just made sense to stick with it as the technology changed from analogue to digital. I went to architecture school right around the time digital techniques were being introduced and slowly becoming integrated which was the same experience I had in photography school.
Learning analogue photography and then having to shift into digital was inevitable but was still sad to have to put my 4×5 camera aside. Now I'm using a Canon EOS 5DsR and a backup Canon EOS 5D Mk III, a Manfrotto tripod with a specialized tripod head that combines three-way panning and geared movements for more precise positioning. I have various lenses that I use depending on what the space is like, a 16-35mm for big wide spaces, a 24mm tilt shift lens, a 50mm for details and vignettes and a 70-300mm zoom when exterior shots call for it.
I also learned quickly when shooting architecture that all your baggage should be on wheels if you can't carry it on your back because there's so much moving through a space to capture all the angles, details and materials.
Who inspires you?
I love the work of Vivian Maier. Her work beautifully depicts everyday life in the modern city and the characters she encountered. The story of her life is also mysterious and is pieced together by all the documents and photographs she left behind.
I've always been inspired by Julius Schulman's photography of modern architecture. The way black-and-white photography highlights the geometry of the architecture is always exciting to me. I love math—specifically algebra and geometry—and puzzles, so I'm drawn to the composition of lines and how elements of a space fit together.
I learned early on about street photographers and documentarians, the way Henri Cartier-Bresson composed his images by waiting for the decisive moment has always been the objective. To allow that moment to occur naturally amongst the architecture, and being able to recognise it, brings a level of authenticity to how the architecture is being inhabited. Modern architecture/design itself is a huge inspiration because of the philosophy and ideas behind the movement. If you experience a great piece of modern architecture, it can be magic.
Because of my painting background, I'm inspired by Pop Art and Cubism, and the modern artists who were changing art the way the modern architects were changing design. I take a lot of inspiration from film and cinematography as well—the way you can create space with light, composition and repetition to influence emotion is powerful in its ability to affect the experience of architecture.
As a woman, what's your experience of being an architectural photographer? How accessible is the genre?
Like architecture, photography and more specifically architectural photography, has been a male-dominated profession. As times have progressed, women slowly made their way into architecture as they did with so many other fields and today the ratio of women in architecture has greatly improved.
A few years ago I volunteered with the Vancouver chapter of Women in Architecture and a lot of the concern (that still exists) is being in a profession that hasn't accommodated the role of professional women who are also mothers so the result has been women stepping away from their careers to become primary caregivers for children but on the flip side, many were able to become small business owners.
They've been able to create a situation that allows them to still be architects but on a different schedule that is more malleable for a growing family.
Since becoming an architectural photographer and small business owner, I've seen more women enter into my profession which helps broaden representation and shifts the idea away from men as more qualified since that's how it's always been. Occasionally I still get an older guy commenting on what I'm doing and how I'm doing it but I usually get the impression it's because secretly he wished he had my job.
I do think that the internet and dare I say, Instagram has helped in bringing more exposure to women photographers while introducing the idea that architectural photography shouldn't be reduced to a small demographic. What I hope for with the societal shifts we're starting to see is the inclusion of more people of colour in architectural photography as well as the architecture profession.
Bringing more perspectives into the conversation can only strengthen the genre and through that broaden our ideas of the built environment and how architecture inevitably affects our lives.
Any other aspects of your photography you would like to talk about?
When I'm not shooting for clients and traveling for work I'm working on self-directed projects. In the background the one project I always have on the go is photographing modern architecture at varying scales. It's such a treat getting to experience original modernism but to also be able to photograph it satisfies my deep nerd tendencies.
Another project that I'm currently working on is with my friend and colleague Dina Sarhane. In December we traveled to Egypt for the month to study the community spaces located throughout Cairo. While we were there we met with several architecture academics and professionals to discuss the history and design of the spaces that are integral to the wellbeing of the neighbourhoods and urban population.
I was able to document the whole experience and gained access not usually permitted, especially to foreigners. We also went on a three day desert safari to the White Desert where I had a great time experiencing the culture and landscape outside of the city. I have a few different photo series from that trip that I've been working my way through.
---

Leana Cagnotto
Instagram: leanacagnotto_
How did you get into photography?
I have always had a strong attraction for images and, I always thought that somehow I should have insisted on this inclination of mine. I come from southern Italy in a small town, which I left as soon as I could to go to study photography.
In Turin I attended a three-year course at the I.E.D. university, where I gained many important skills that helped me to take my very first steps into the complex world of images.
After my studies, I joined a creative collective called "Superbudda". There, I finally put my aesthetic vision into context with the realization of events and promotion materials, from the planning stage to the final realisation.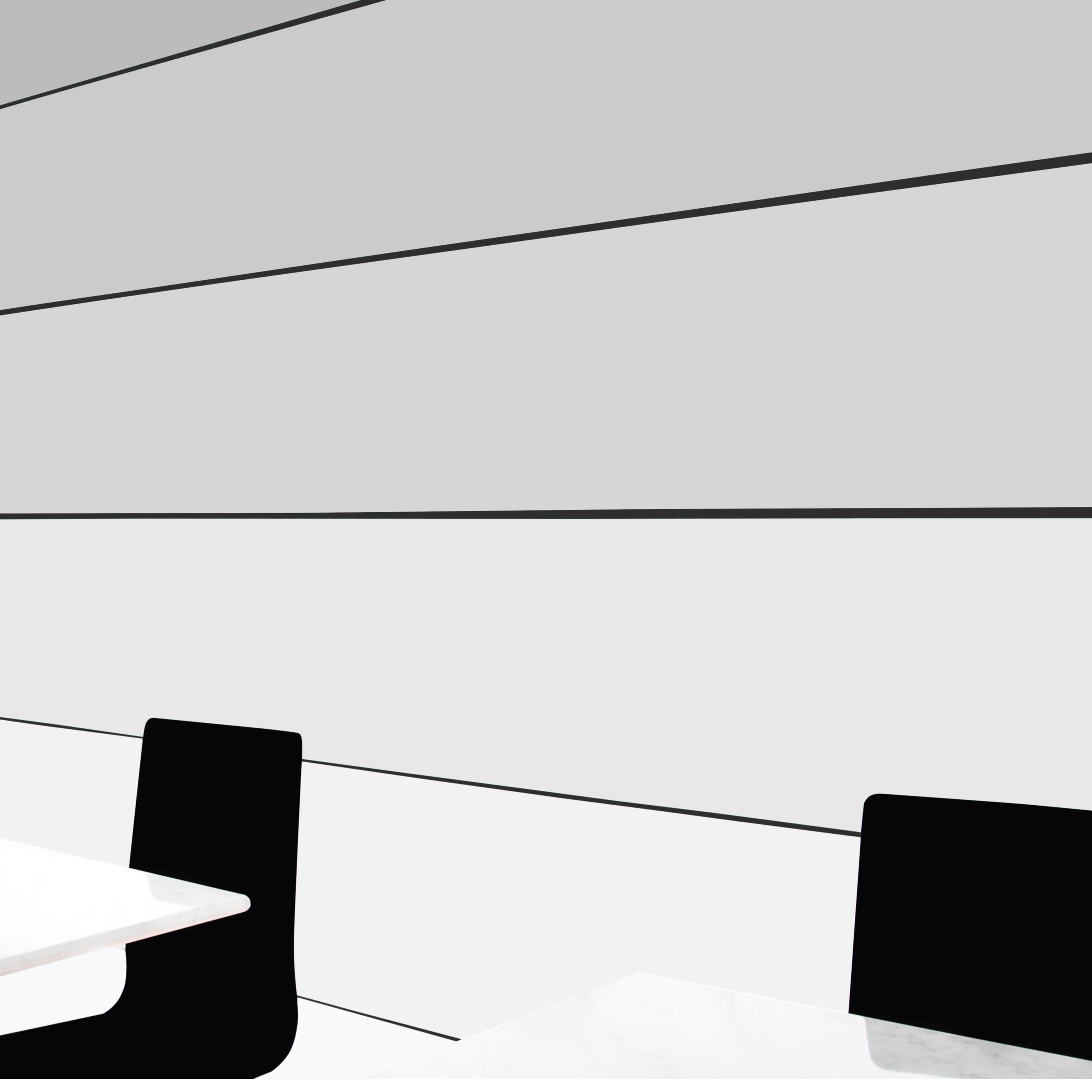 What do you shoot on?
A funny side of my path is that for several years I have never owned a camera! I knew very well all the equipment that fortunately I was able to use during my studies but as beautiful and professional as they can be to create images are also very expensive. Outside the university, I have always managed my work as I could and with any equipment, I could put my hands on.
To be honest, I am happy with that because I learned to do my job with any tool and equipment that can create an image, without worrying too much about the quality and the performance itself but always finding a valid reason for the final success.
Where do you find your inspiration?
At first, more than in photography, I use to look for ideas and inspiration into modern paintings, probably due to my previous artistic studies. My first shots, perhaps for this very reason, are so graphic that they resemble more a modern painting than a photograph.
I have my weaknesses and are certainly Mark Rothko and Edward Hopper, about painting, in photography instead my perfect mix is composed by Ralph Gibson, Stephen Shore and Thomas Demand.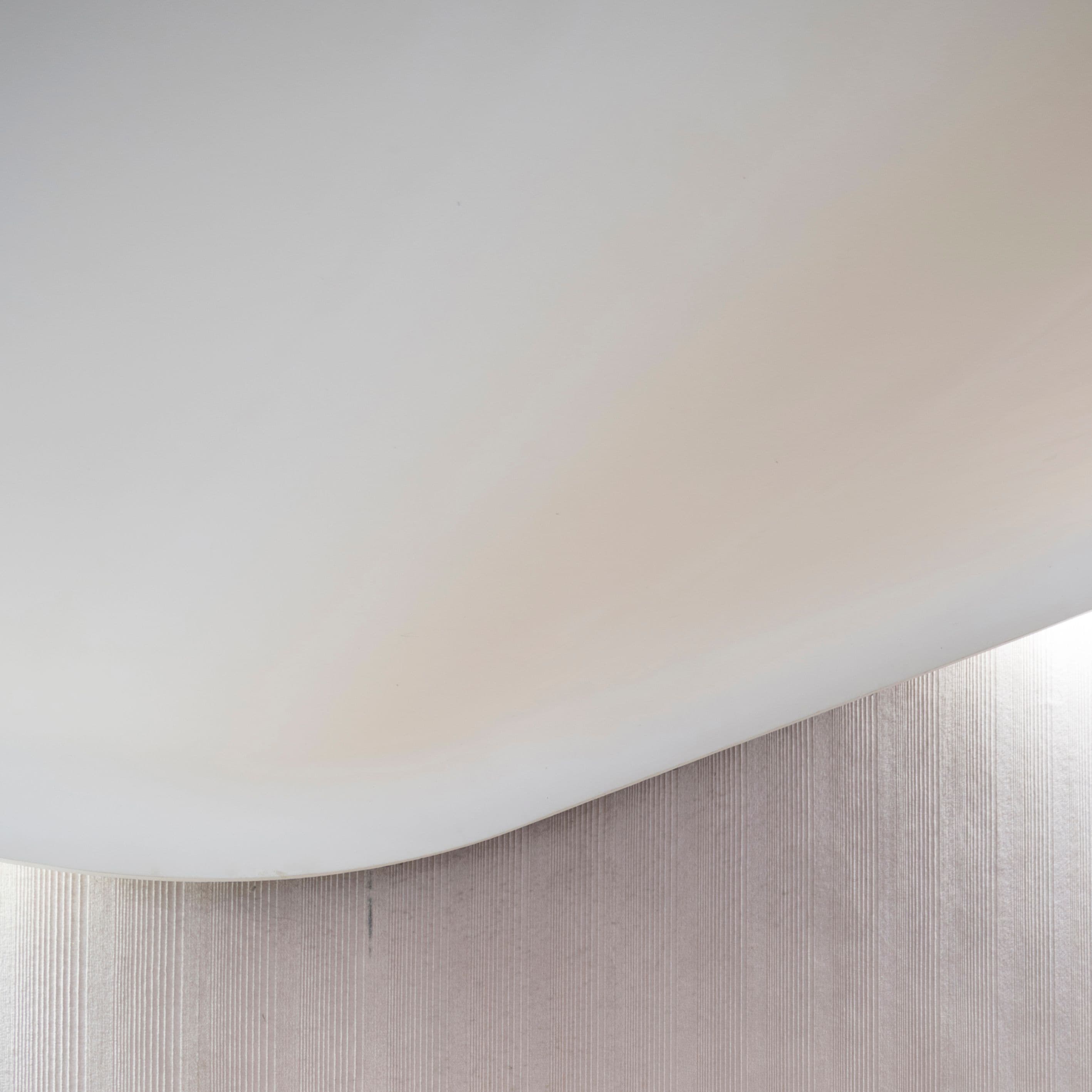 It is already very complex for me to explain why I photograph. When you do something spontaneous, especially when you do it just for the need of doing it, it is untranslatable in terms of explanation. I would very much like to be able to create images that do not need any explanation.
Unlike many, I am more fascinated by aesthetics than motivations even though, today, we believe it is more attractive and captivating to look at something followed by a declared strong meaning.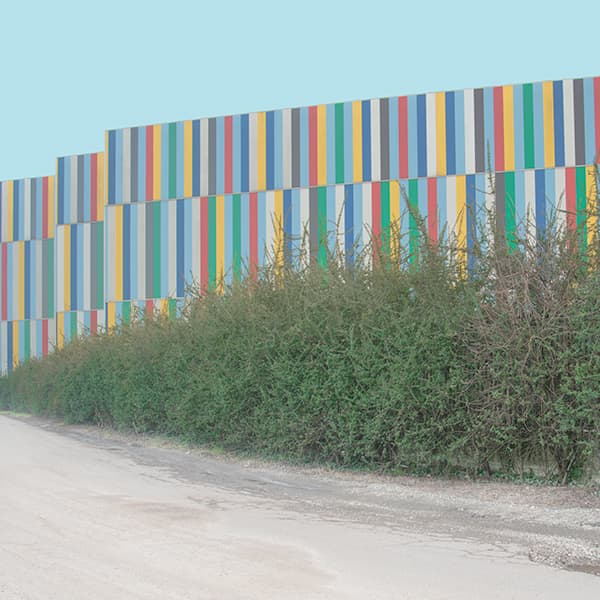 As a woman, what's your experience of being an architectural photographer? How accessible is the genre?
Very often, I am asked this question and just as often I have found myself in situations where I was 'chosen' precisely because I am a woman who focused all her work on architecture.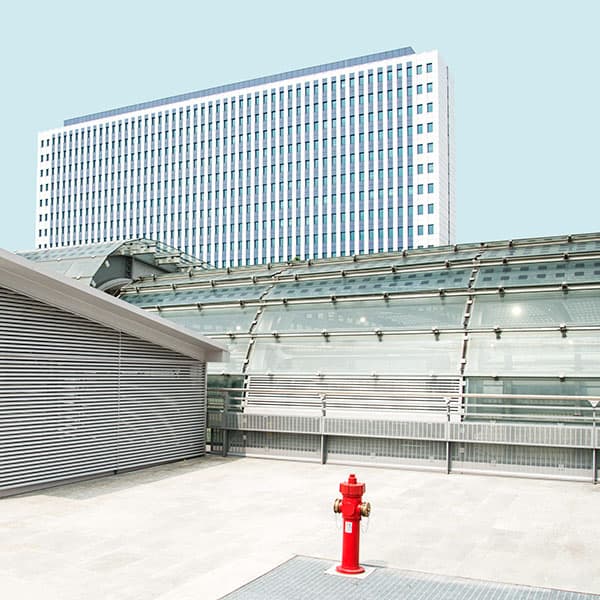 I admit that at the beginning of my journey I never thought that a photographic genre could be associated to a human gender, male or female, but then, someone pointed out to me that architecture photography is, in fact, a male-orientated genre.
Finding that out came as a surprise and, even today, it is still incomprehensible to me. If architecture is a man then it means that while I photograph I will be a man, no problem.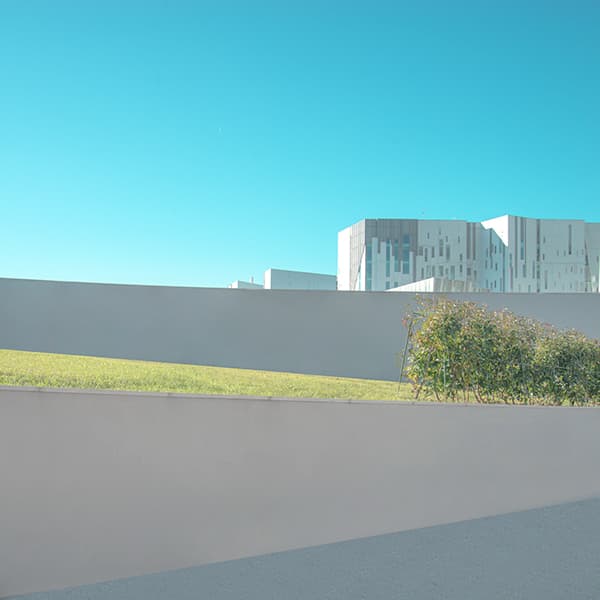 ---

Rafaella Neto
Instagram: @rtnetto
Website: Rafaelanetto.com
How did you get started in photography?
I started photographing in 2002 when I moved to Toronto, Canada. I was 16 and had a compact camera that didn't work very well, but I took it with me everywhere. I photographed mostly the landscapes—so different from the ones that were familiar to me in Brazil. Everything was so different and fascinating, so I photographed a lot during my walks around the city.
I was always alone during these walks and photographing was a way to connect with this new reality and share it with my friends from Brazil. A few months after I arrived there, I enrolled in a photography class where I had my first contact with a reflex camera and black-and-white lab. In 2004, I came back to Brazil and the next year I got into college to study photography.
Up until then, I didn't think about photography history and language. I just took pictures. That's when I started to study and fully dedicate my time to photography.
My first job was as an events photographer—birthdays, weddings, baptisms, all kinds of events. I didn't identify with that work because working alone, as much as possible, has always been very important to me. All those people, even though they were the main subject of the job, ended up disturbing me. But, I did it for years because I gained experience from it and the money allowed me to invest in equipment.
Meanwhile, I also worked with fine art printing and as an assistant for my friend Ricardo Teles. It was only in 2010 that I came in contact with architectural photography—I started working for Nelson Kon, who is one of the first architectural photographers in Brazil. A couple of years later, I quit event photography for good. In 2013, I did my first architectural photography job for some friends of mine.
Even though I had been working with Nelson for three years, until then I hadn't done anything related to this area… but it worked. They liked it, I liked it, and now I'm a full-time architectural photographer.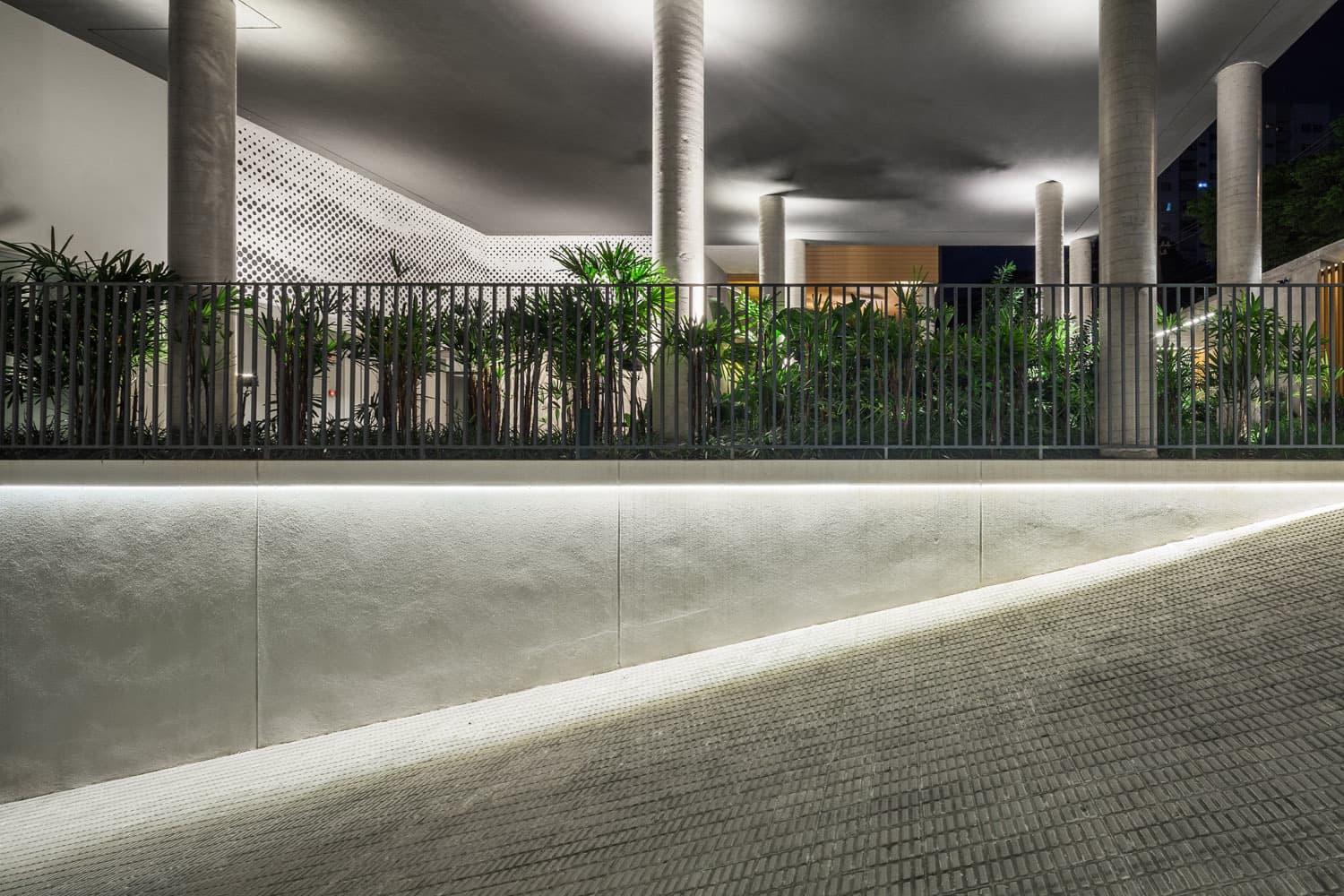 As a woman, what's your experience of being an architectural photographer? How accessible is the genre?
I've felt many times that clients doubted my capacity as a photographer for being a young woman. It was nothing openly said – always something subtle, like seeming surprised when meeting me in person or walking around me to see what I'm doing during the photoshoots.
I must say that I feel an enormous satisfaction when these clients receive the images and say how happy they are with the results. And there's the most common thing to us women in any field: clients choosing a male photographer that doesn't have as much experience as I do.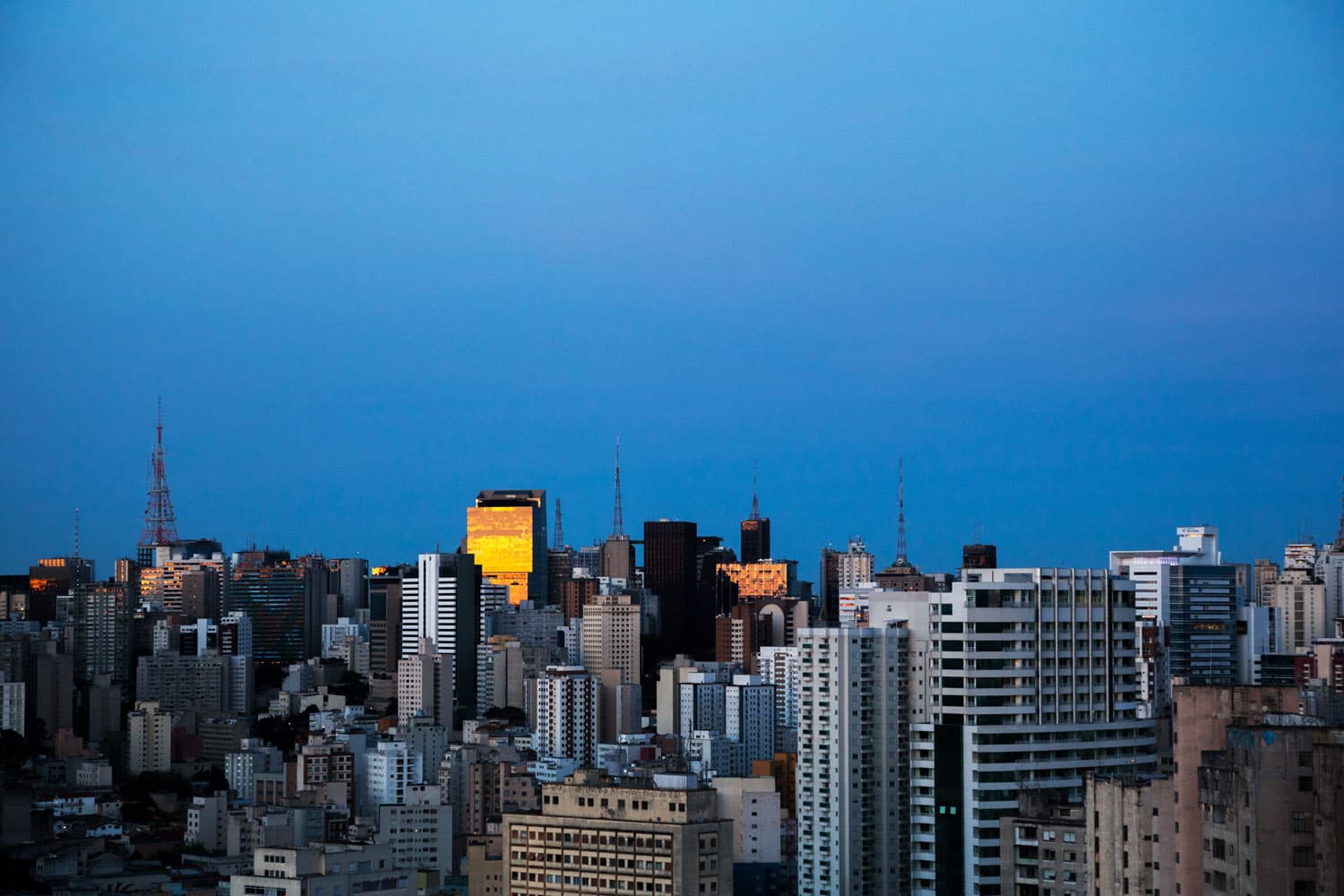 What do you shoot with?
I work with a Canon EOS 5D Mk II with 24-105mm and 70-200m lenses, as well as 17mm, 24mm and 50mm tilt-shift lenses. Plus, a Manfrotto tripod and bubble level attached to the camera.
Who inspires you?
My biggest inspiration is Nelson. He's the one who taught me everything I know about architectural photography, and he's a very generous guy with his knowledge.
I also love the works of Lorena Darquea, Iwan Baan, Julius Shulman, Nick Hufton, Allan Crow and Joana França, and I'm a big, big fan of Hélène Binet.
---