With travel abroad still looking uncertain this year, top landscape pros compile a new bucket list of great locations in Britain that avoids the obvious honeypots and camera-wielding crowds
---
Scotland
Eilean Bàn (White Island)
This six-acre island (situated between the Isle of Skye and mainland Scotland) is a haven for wildlife with otters, seals, cormorants, shags and herons regularly sighted from its shoreline.
Eilean Bàn is the former home of author Gavin Maxwell and, as such, there is a museum dedicated to him close to the water's edge. The island supports one of the struts of Skye Bridge and has its own lighthouse, offering plenty of opportunities for wildlife, landscape and architecture images.
Isle of Muck, Small Isles
Despite boasting white sandy beaches, secluded bays and visits from eagles, whales, porpoises and puffins, this low-lying island on the west coast of Scotland is often overlooked by visitors to the Small Isles.
Beinn Airein is the highest point on the island (452ft above sea level) and is an easy climb for a wonderful 360° panoramic view of the surrounding islands.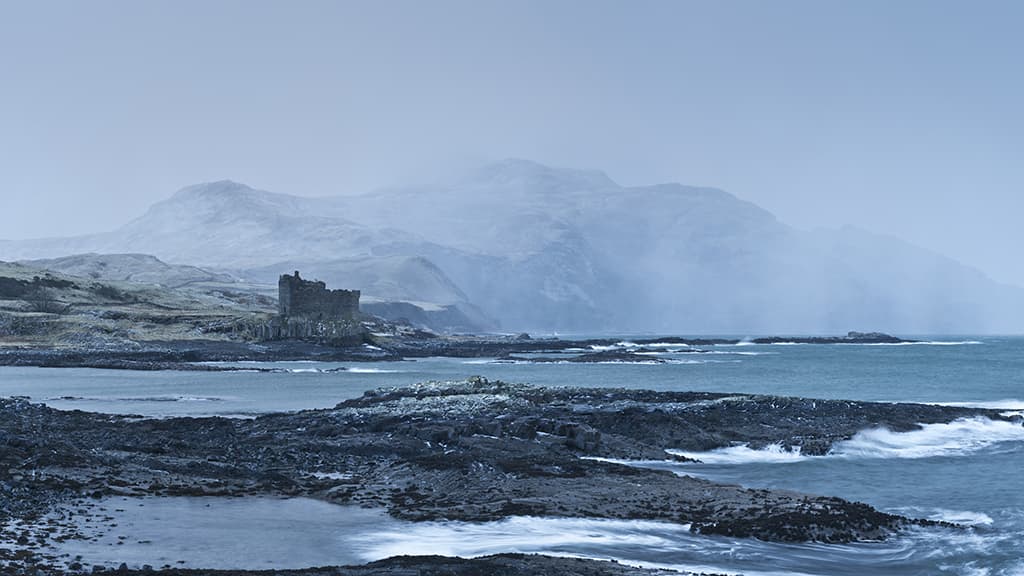 Mingary Castle, Ardnamurchan
Built in the early 14th century and a ruin for many years, this castle is now a luxury hotel. However, don't let this put you off. Its coastal location with
a mountainous backdrop is stunning and for wildlife lovers, otters can often be seen on the shoreline below the castle. Mingary is just a few miles from the spectacularly located Ardnamurchan Lighthouse, an ideal spot for wildlife watchers and photographers alike. Jeremy Walker, www.jeremywalker.co.uk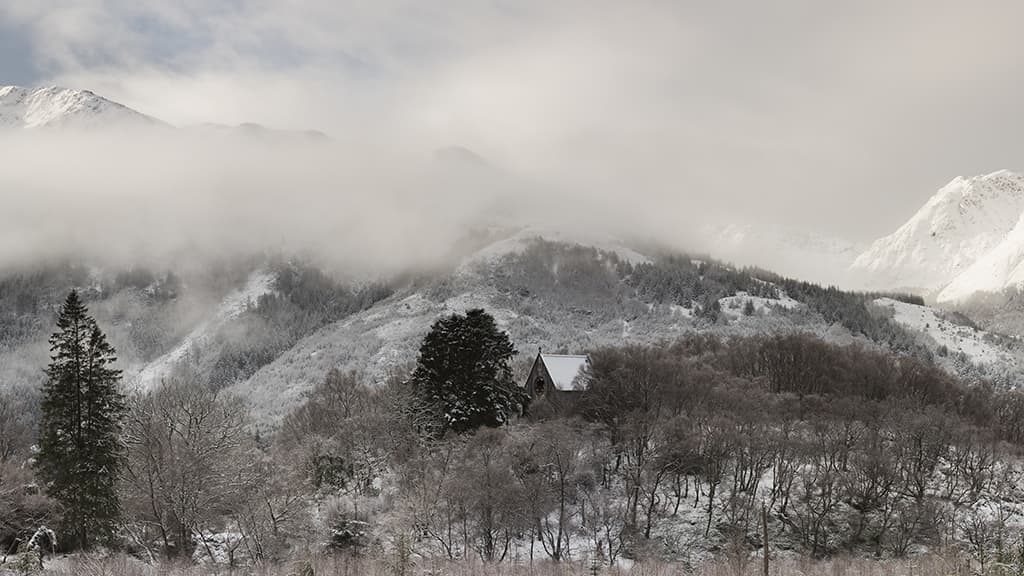 Callert Mausoleum, Loch Leven
Turning right off the main Glencoe to Fort William road at North Ballachulish, the B863 winds and snakes along the shores of Loch Leven. After a mile and a half or so, hidden in the woods is a ruined mausoleum, a forest track and room for parking opposite. The mausoleum is well worth a visit but for a spectacular view of the mountains of Glencoe and Appin follow the forest track for just a few hundred metres. Jeremy Walker, www.jeremywalker.co.uk
Ruabhal, Benbecula,Outer Hebrides
Guidebooks are seriously dismissive of Benbecula. The 2002 edition of The Rough Guide to Scottish Highlands and Islands describes it as 'pancake flat' before suggesting that you drive across it and head straight for North Uist.
However, if you take the trouble to walk up Ruabhal (the highest point on the island at 124m) you will be rewarded with breathtaking views of Benbecula's waterlogged interior.
---
North West England
Lytham Windmill, Lytham St Annes, Lancashire
Windmills punctuated the landscape of Lytham for hundreds of years, but being on the large side this particularly fine example served a wider area than most.
In 1919 a severe gale caused the sails of the mill to run out of control causing the brake to spark and, ultimately, burning down the entire building. Over the years the mill has been returned to its former glory and is now a handsome (and photogenic) sight on Lytham Green.
Hest Bank Beach, Lancashire
The grassy foreshore and smooth stretches of sand on this unassuming beach are more popular with oystercatchers, curlews, dunlin and black-tailed godwits than tourists. There are great views over the saltmarshes and mudflats of Morecambe Bay, with the fells of the Lake District visible in the distance, although it's important to note that there are dangerous channels and quicksand here, so the mudflats and saltmarshes should not be visited without an experienced guide.
New Brighton Lighthouse, Wirral
Modelled after the trunk of an oak tree, New Brighton Lighthouse stands 95ft tall. There's no denying it's a popular landmark in The Wirral but if you set your camera up at sunrise or sunset there's a pretty good chance that you'll have the beach to yourself. As the tide retreats, pools of water form at the base of the lighthouse offering fresh photo opportunities, but the sea comes in quickly so make sure you are familiar with the tide times.
Walla Crag, Lake District
This accessible (379m) fell commands an excellent position for photographing Derwentwater, the Borrowdale Valley and the more-often-climbed fells beyond. It is a fabulous location for panoramic images both at sunrise and sunset, particularly with the abundance of heather on its summit from late August to mid-September.
The summit of Walla Crag can be reached in less than an hour and there are plenty of photography options on the ascent with rich woodlands and babbling brooks. Simon Turnbull, www.simonturnbullphotography.com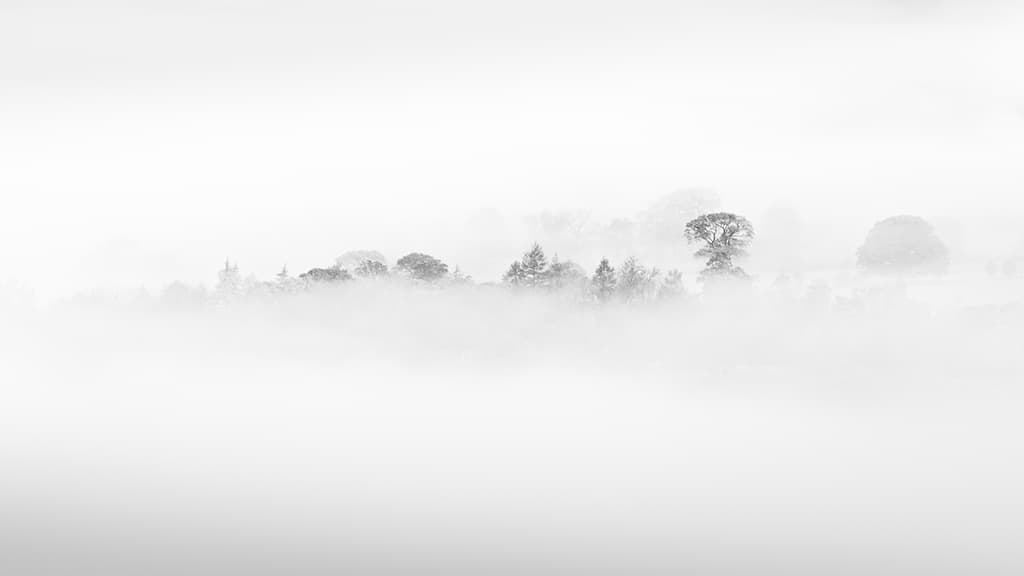 Castlehead, Keswick, Lake District 
Just a short stroll out of Keswick sits the small (162m) but fabulously positioned hill of Castlehead. It's a fairly steep but short walk to the top through rich woodland. At the summit you're rewarded with splendid views across Derwentwater towards Catbells and the Borrowdale Valley or the imposing fell of Skiddaw behind Keswick.
It's also worth keeping an eye out for cloud inversions in the valley which the top often pokes out of. Simon Turnbull, www.simonturnbullphotography.com
---
Yorkshire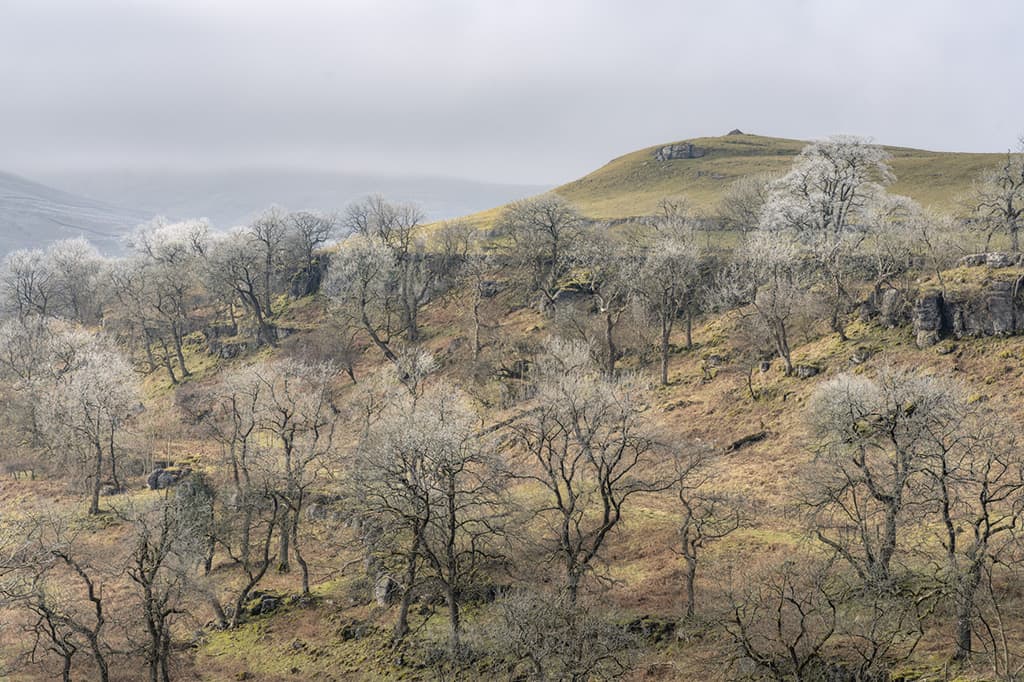 Todd's Wood, Cray
Todd's Wood sits just below the grassy, limestone scar below Slades, and just to the west of the tiny hamlet of Cray, at the tip of Upper Wharfedale. There is no public access to the wood itself but the bird's-eye views from above, near Crook Gill, are wonderful.
The woodland is predominantly ash – hugely characterful trees – and one has to hope they survive the worst of Ash dieback disease. Lizzie Shepherd, www.lizzieshepherd.com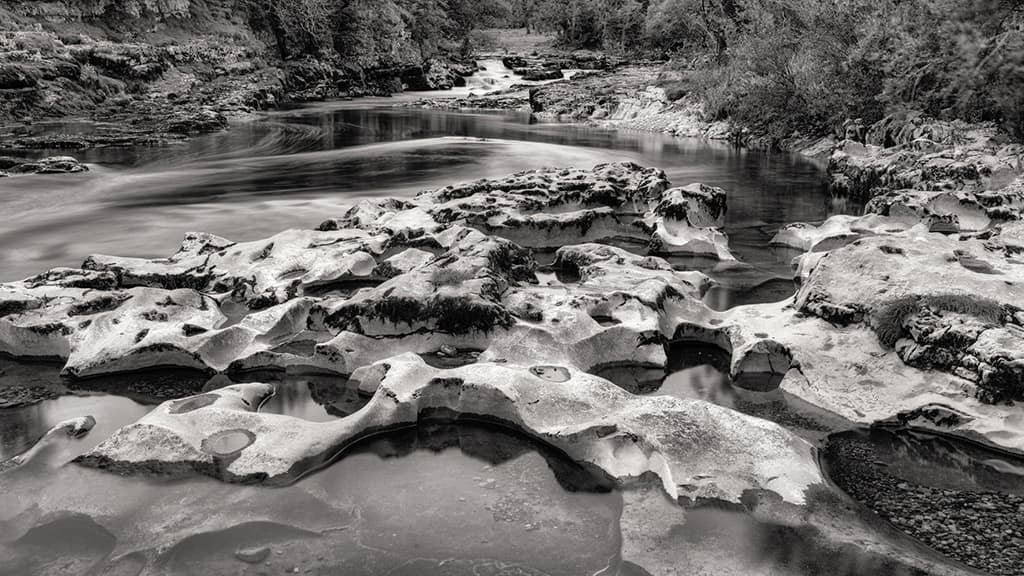 Ghaistrill's Strid, Grassington
A fascinating alternative to the Strid in Lower Wharfedale, Ghaistrill's Strid is a smaller and charming photographic gem, further up the Wharfe, where a narrowing of the river forces the water through some beautifully sculpted limestone channels. It's a great area for more-detailed, intimate landscapes but also offers scope for wider shots of the tree-lined river. Lizzie Shepherd, www.lizzieshepherd.com
River Esk
Nearly 30 miles in length, this river runs through the Eskdale Valley before finally emptying into the North Sea at Whitby, which is where many holidaymakers spend their days. There are several notable bridges along its course – Beggar's Bridge at Glaisdale, for example, is particularly fine – but it's the lesser-known bends, streams and tree-lined banks that will provide truly unique pictures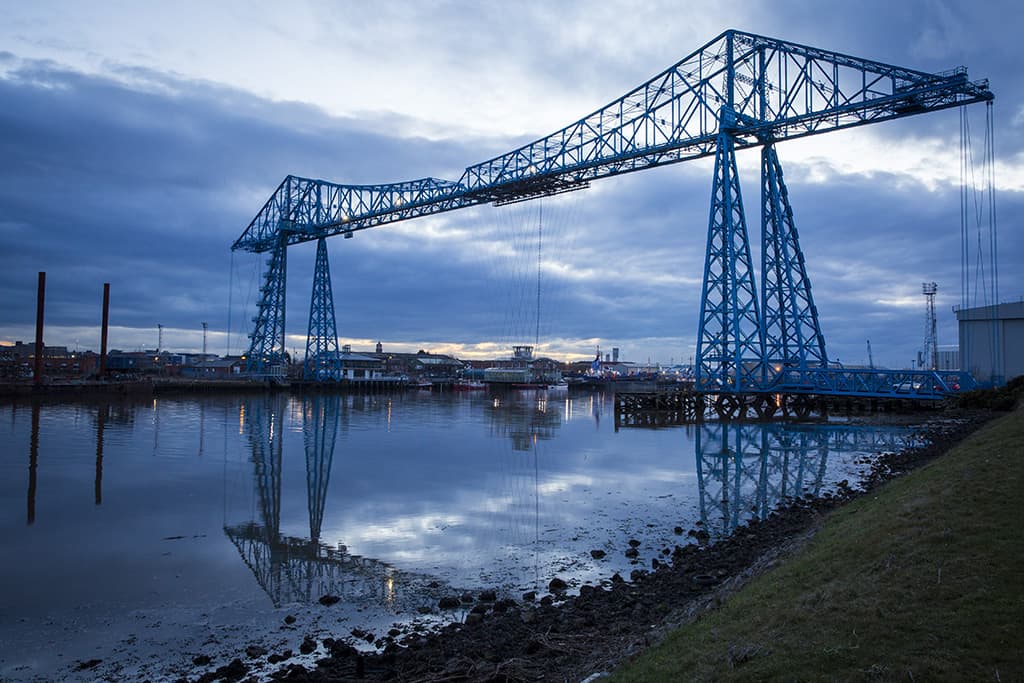 Tees Transporter Bridge, Middlesbrough
Yorkshire might be well known for its glorious natural landscape, but there's a unique beauty to the transporter bridge that spans the River Tees. Built in 1911, it's a symbol of Teesside's engineering and industrial heritage and is still fully functioning. The structure is repainted every seven to ten years, so if you time your visit right you may well come home with truly unique picture.
---
North East England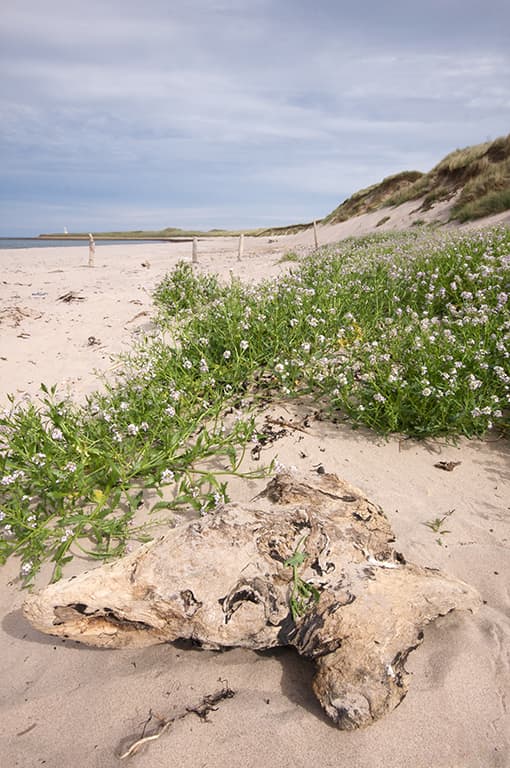 North Shore, Holy Island, Northumberland
Photographers queue up for the classic view of Lindisfarne Castle on Holy Island in Northumberland, but few of them make the short journey to the North Shore.
If they did, they would find deserted beaches, an array of wildflowers, impressive sand dunes and blissful silence (apart from the haunting cry of the local seals).
Specere, Kielder, Hexham
This stark timber shelter was designed by architect David Adjaye and stands atop the 1,900ft summit of Deadwater Fell. The shelter is a welcome sight for walkers and mountain bikers as it offers excellent protection from the south-westerly winds. One side is completely open, framing the view to the south of Kielder Water & Forest Park, but the shelter itself is also wonderfully photogenic.
Jesmond Dene, Newcastle upon Tyne
This narrow, wooded valley follows the River Ouseburn (which flows through Newcastle and into the River Tyne) between South Gosforth and Jesmond Vale. Showcasing a mix of native and exotic trees, the Dene is home to kingfishers, red squirrels and countless other flora and fauna.
There's more than three kilometres of picturesque landscape to explore, but the waterfall and old mill at the northern end are real highlights.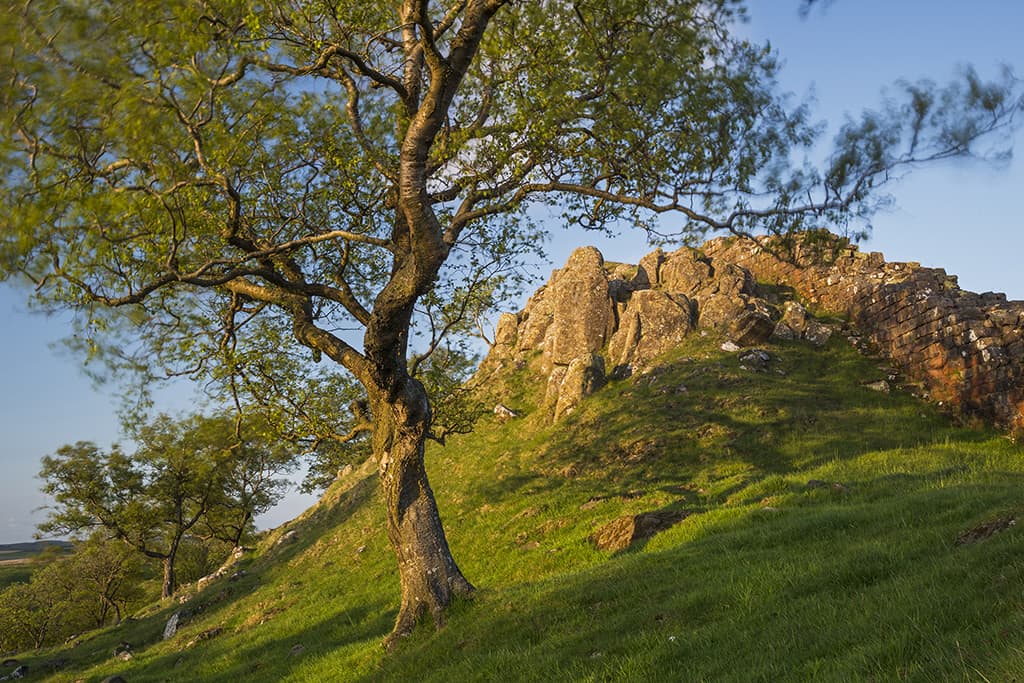 Walltown, Hadrian's Wall
There is a long stretch of Hadrian's Wall at Walltown that gracefully follows the rise and fall of the landscape.
Walltown is a great year-round spot, though at its best in the summer months. At this time of the year, the dolerite rocks of Walltown Crags and the north face of Hadrian's Wall glow in the warm light of sunrise and sunset. David Taylor, www.davidtaylor photography.co.uk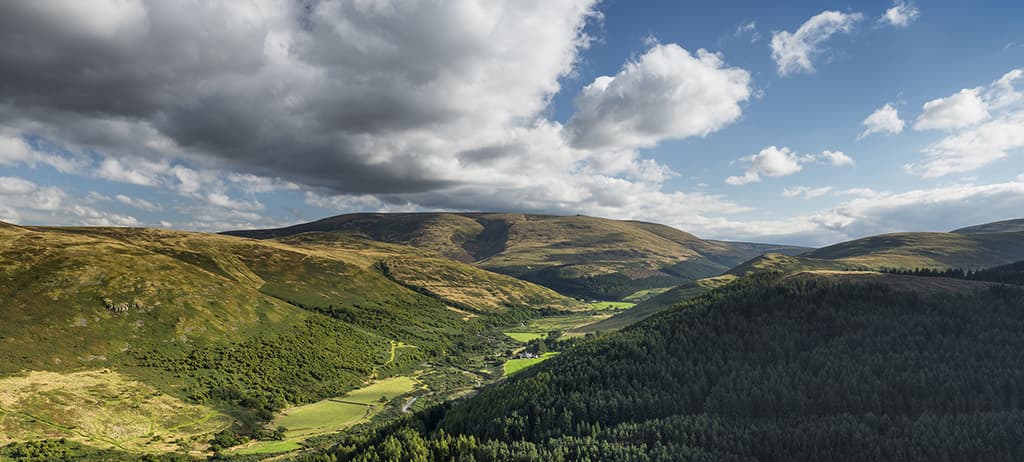 Great Hetha, College Valley, Northumberland
The steep walk to the top of Great Hetha is demanding but worth it for the views across the College Valley to Cheviot. Another feature of Great Hetha is the remains of an Iron Age hill fort, the broken stone wall of which circles the summit.
Harder to spot are the elusive – but photogenic – wild goats that make their home in the Cheviot Hills.
David Taylor, www.davidtaylorphotography.co.uk
---
The Midlands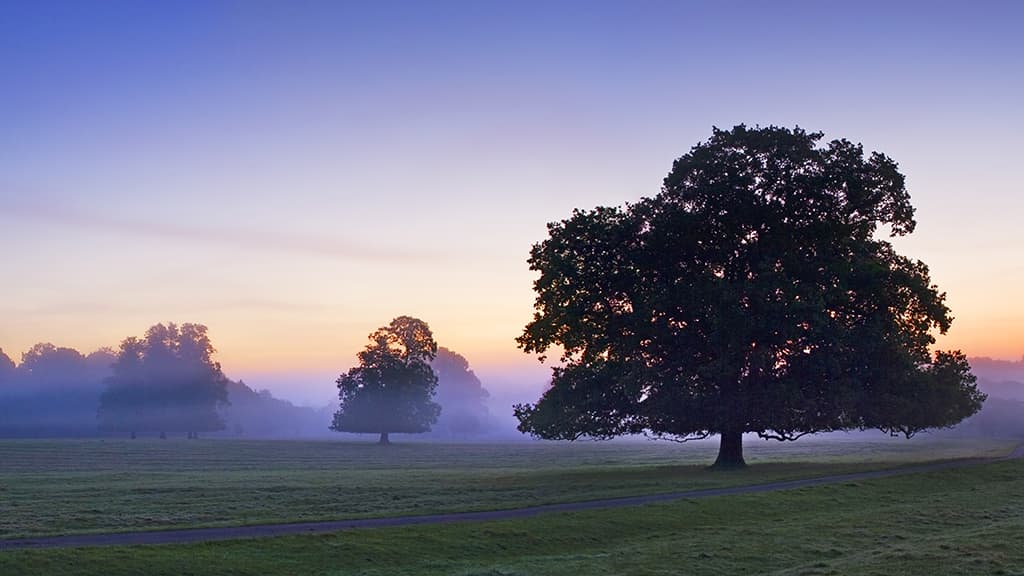 Cottesbrooke, Northampton
The small village of Cottesbrooke, north of Northampton, is centred on the magnificent Cottesbrooke Hall and its estate. The hall gardens are open to the public and are well worth a visit, but it is the single track, gated roads through the estate that offer views of open parkland with an array of stunning mature trees, seen at their best in the early morning mist.
Deer and foxes can occasionally be observed as well as birdlife along the small stream.
Jeremy Walker, www.jeremywalker.co.uk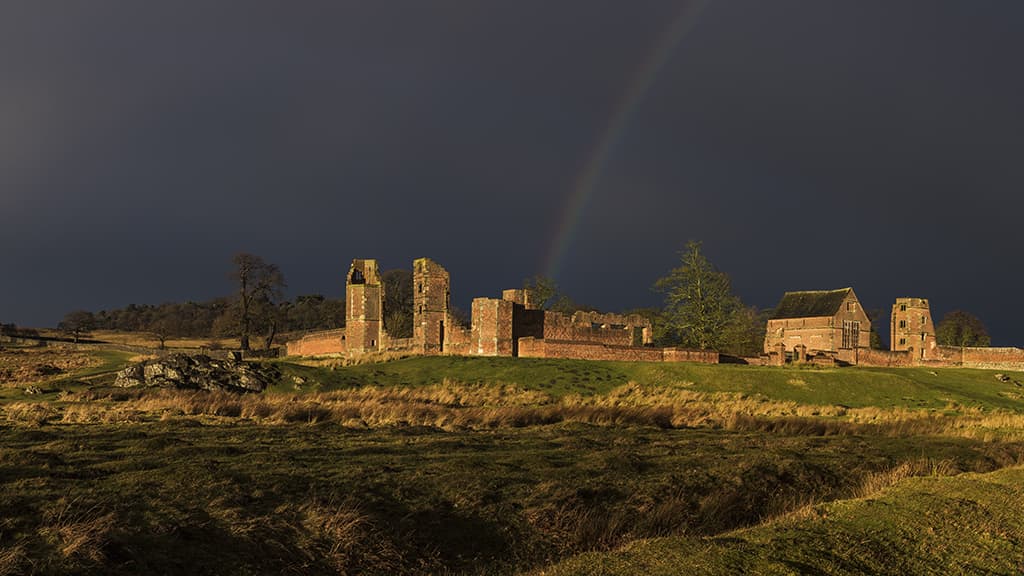 Bradgate Park, Leicestershire
Bradgate Park is 830 acres of publicly accessible parkland, north west of Leicester. Consisting of woodland containing gnarled old oaks, dramatic rocky outcrops, a hill-top folly, a deer park and the ruins of Bradgate House, once home to Lady Jane Grey, queen of England for just nine days. Jeremy Walker, www.jeremywalker.co.uk
Moseley Bog, Birmingham
Moseley Bog was the childhood haunt of JRR Tolkien (author of The Hobbit and The Lord of the Rings) and it's easy to see how he found inspiration for Middle-earth among the twisted trunks, clay pits and burnt mounds here.
The bog is a valuable wildlife site and comprises wet woodland, fen, the remains of a Victorian garden, a brook and a pond. The adjacent Joy's Wood is also worth exploring.
Chee Dale, Derbyshire
The Dovedale Stepping Stones that cross the River Dove near Ashbourne attract thousands of visitors every year, but few of them are aware that Chee Dale near Buxton has its own far-less-frequented set. The stones are close to the Monsal Trail (which follows the track of a disused railway line) and hug the edge of the river as they lead walkers through a picturesque limestone gorge.
Normanton Church, Rutland
Birdwatching is one of the main pastimes at Rutland Water Nature Reserve – there are more than 30 hides, and the area is justly famous for its breeding ospreys. With woodland, wetlands and grassland to explore there is plenty to photograph, but if you lay down your spotting scope you might find that the fairy-tale splendour of Normanton Church is hard to resist.
---
East of England
Henstead Exotic Garden, Suffolk
Described as 'Suffolk's Secret Jungle', this garden is full of character and huge, voluptuous plants! Two miles from the east coast seems like an odd place for growing exotics, but that hasn't stopped Andrew Brogan from creating his fantasy garden complete with ponds, palms and Spanish reeds.
Osea Island, Essex
Reached via a causeway (built by the Romans) covered at high water, this privately-owned island is situated in the River Blackwater, yet feels miles away from the hustle and bustle of nearby Maldon. Comprising 550 acres of gardens, orchards, meadows and salt marsh it's a good job you have to stay overnight to gain access as there are plenty of landscape photography opportunities!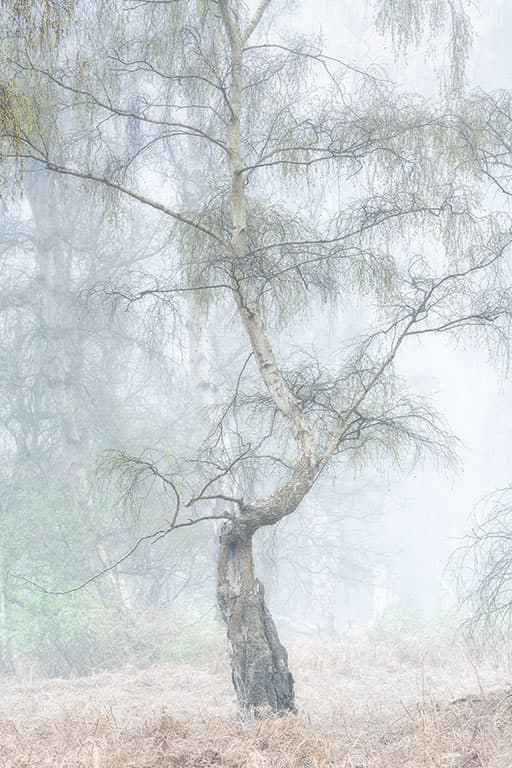 Holme Fen National Nature Reserve
At 2.75m below sea level, Holme Fen is the lowest point in the UK. But that's not all, it's also home to the largest silver birch woodland in the UK. The nature reserve as a whole covers 657 acres, and while the silver birch trees are a firm favourite with landscape photographers, the location is designated as a Site of Special Scientific Interest – with more than 500 types of fungi as well as insects, birds and mammals to keep nature and wildlife photographers busy. James Abbott, www.jamesaphoto.co.uk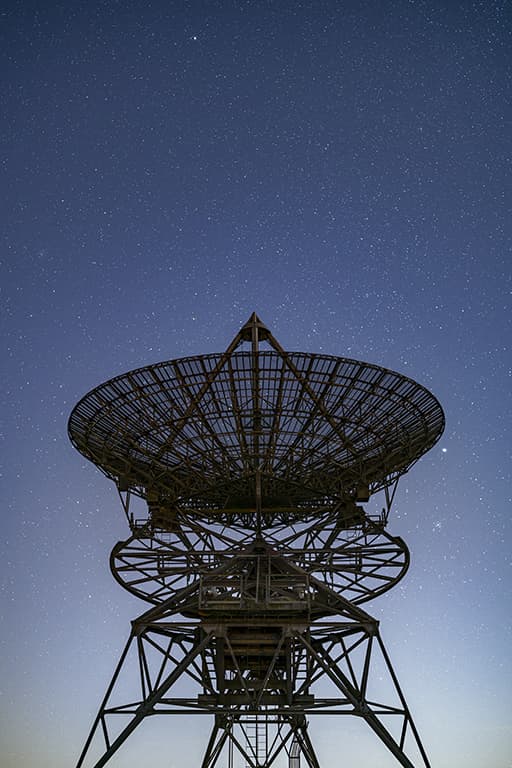 The Mullard Radio Astronomy Observatory
East Anglia isn't one of the most obvious locations in the UK for shooting astrophotography, but just outside of Cambridge there's The Mullard Radio Astronomy Observatory where on a clear night the telescopes provide the perfect foreground interest when shooting stars. There's a group of functioning telescopes, plus a single decommissioned telescope, that can be shot from public footpaths and access land on the Barton Road side of the grounds.
James Abbott, www.jamesaphoto.co.uk
Sizewell Beach
Sizewell Beach is perhaps best-known for the nuclear power station next to the beach. But while this dominating figure looms in the background, the view out to sea is much more inviting. Structures in the sea make great subjects for long exposures, and fishermen's huts behind the shingle beach are great as a subject in themselves.
The area behind the beach is also home to water voles, otters, barn owls, marsh harriers and kingfishers, as well as orchids and fen plants. James Abbott, www.jamesaphoto.co.uk
---
South East England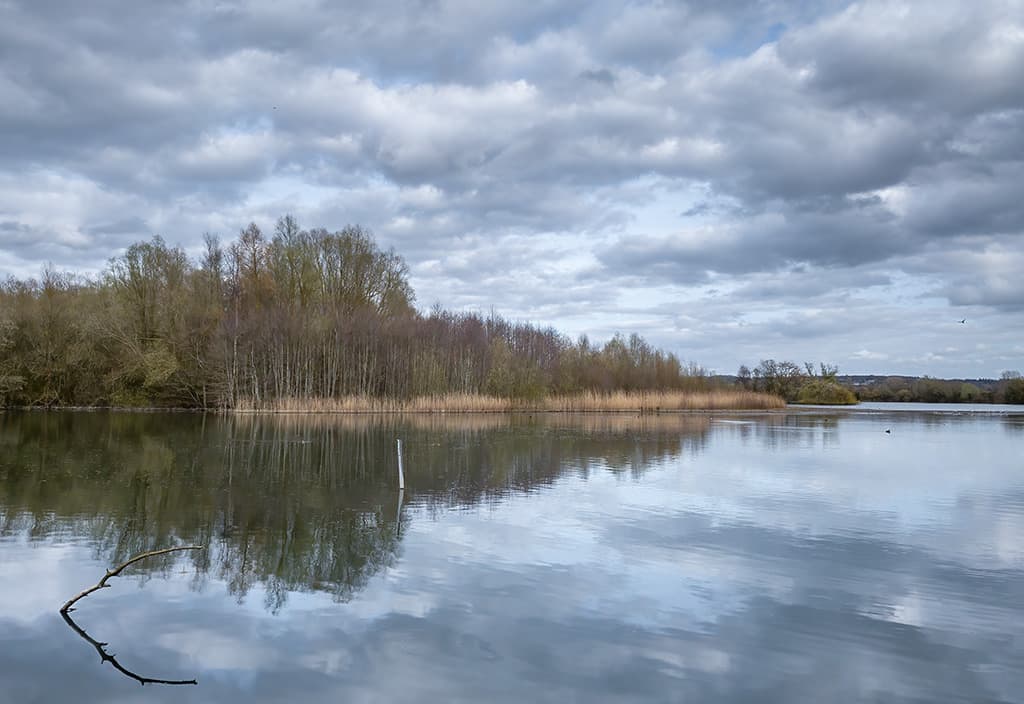 Spade Oak Lake, Buckinghamshire
Formally an old quarry gravel pit, this site has been transformed into a nature reserve, perfect to visit all year round due to the changing light, colours in the trees and migrating birds. Nestled between the River Thames and the M40 it's a haven for wildlife, birdlife and stunning reflections of the trees and reeds surrounding it. Helen Trust, www.helentrustphotography.com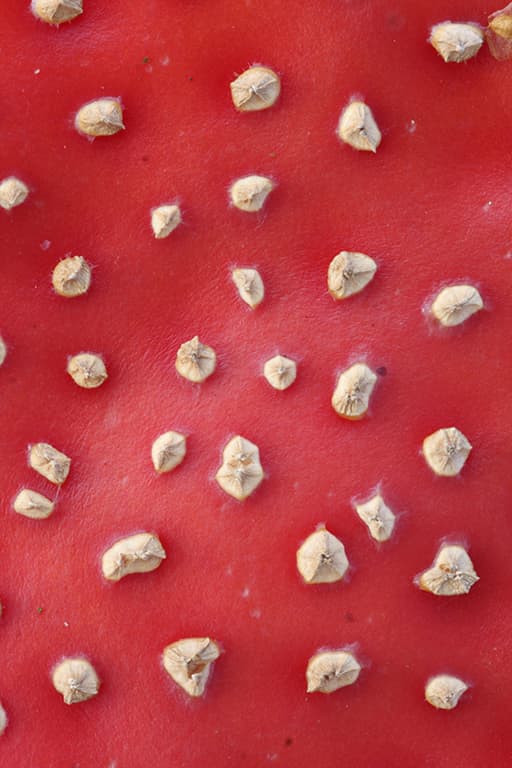 Busketts Lawn Inclosure, New Forest, Hampshire
During autumn this spot is rich with fungi, deer and pigs (these acorn-loving animals are let loose during the pannage season – a practice that dates back to William the Conqueror). There are plenty of rotting tree stumps, modest streams and native plants to keep those who prefer intimate landscapes busy, but for something slightly more grand head to nearby Stagbury Hill.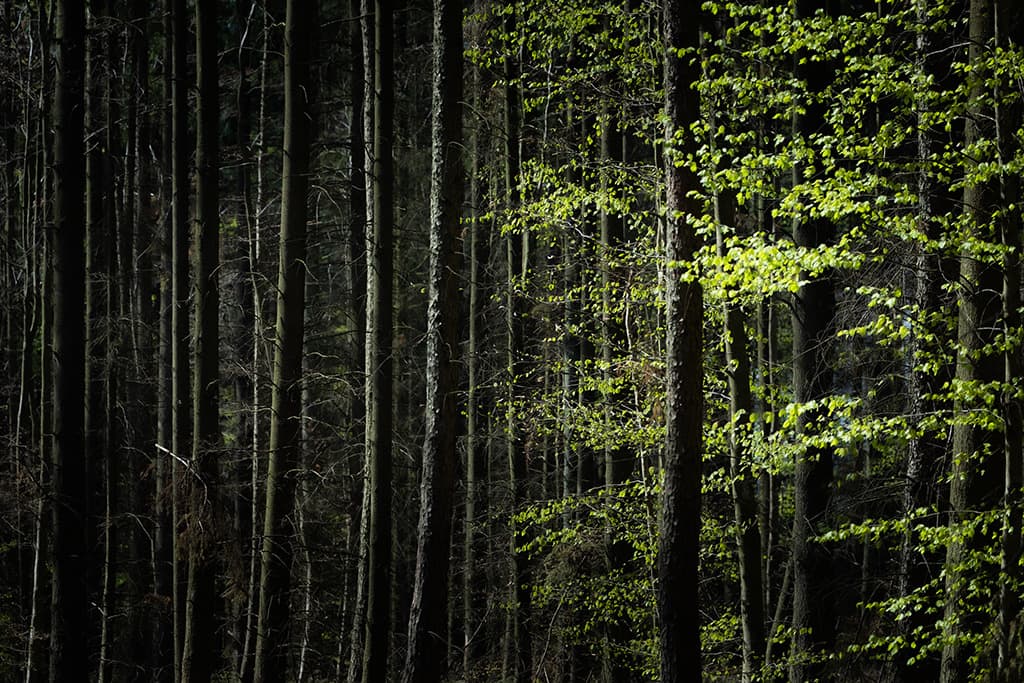 Penn Wood, Buckinghamshire
This is one of the largest ancient woodlands in the heart of the Chilterns (AONB). Formerly a clay digging site and Second World War army training camp, there is a diverse array of tree varieties, now protected by the Woodland Trust, a wonderful bluebell area and avenues of rhododendrons providing refuge for a variety of wildlife, flora and fauna. Helen Trust, www.helentrustphotography.com
Kingley Vale National Nature Reserve, West Sussex
Home to some of the oldest living things in Britain, Kingley Vale is one of the finest yew forests in Western Europe. The twisted trees can be surprisingly tricky to photograph, but if frustration gets the better of you then step out from the darkness and train your lens on some younger flora and fauna. Green woodpeckers, red kites and buzzards are common here, while the chalk grassland supports many wildflowers.
Borthwood Copse, Isle of Wight
This rich woodland of ancient oak, beech, chestnut and hazel is a stronghold of the red squirrel. It was once part of a much larger medieval hunting forest and features many winding paths and lovely sunny glades. The wood is celebrated for its rare beetles and other insects that feast on decaying wood and is also home to dormice and woodland bats.
---
South West England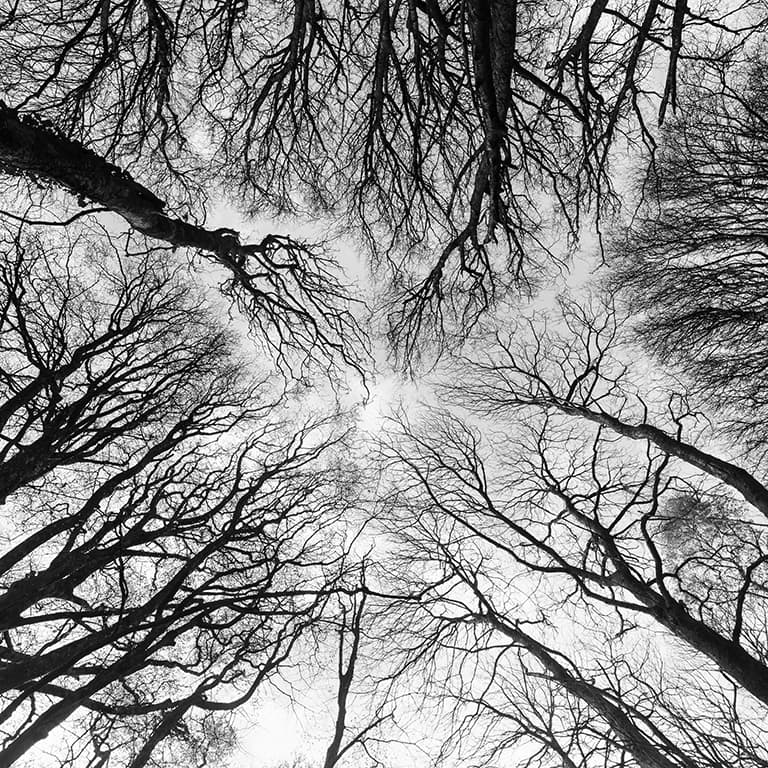 Tremenheere Woods, Cornwall
A small woodland of mature trees and shrubs with a stream running through it. There is an abundance of wildflowers including carpets of bluebells, with many wild birds and other native wildlife species to photograph.
The woodland is accessed by a footpath behind Tremenheere Sculpture Gardens, near Penzance, and is part of the longer St. Michael's Way circular walk. Lucie Averill, www.lucieaverillphotography.co.uk
Marshwood Vale, Dorset
There's more to Marshwood Vale than the photogenic cluster of trees atop Colmer's Hill. This bowl-shaped valley lies within the Dorset Area of Outstanding Natural Beauty and, as such, there are many hedgerows, copses and semi-natural woods to explore. In spring, woodland butterflies abound, while in summer wildflowers line the verges.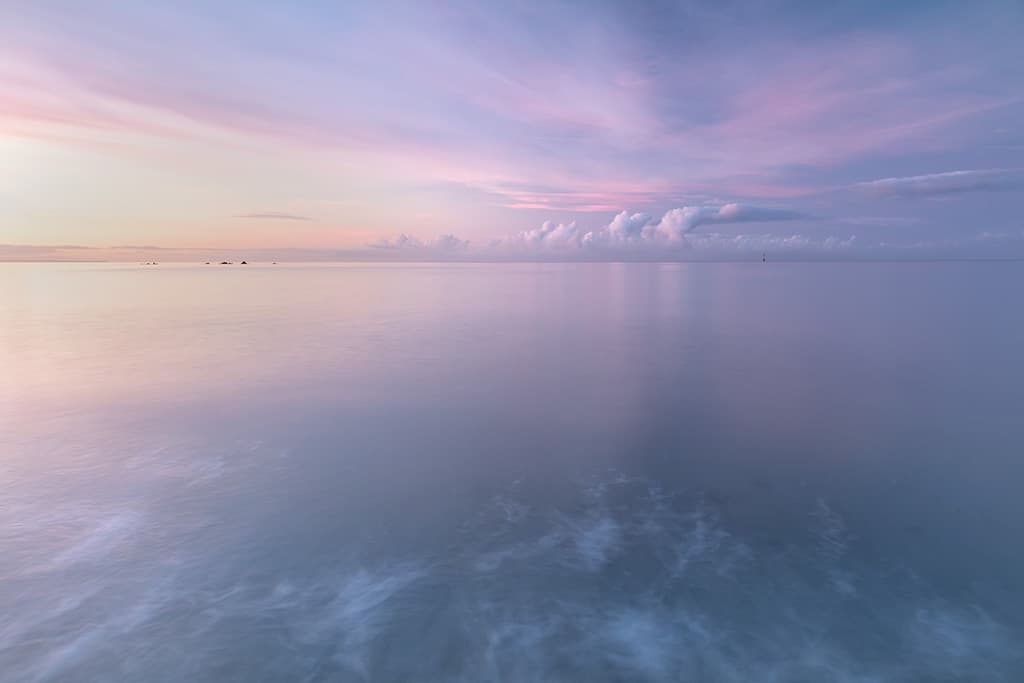 Long Rock, Cornwall
This sheltered, sandy beach between Marazion and Penzance offers many photo opportunities throughout the year from longer exposures at high tide (bring your wellies) to sculptural sand ripples and rock pools at low tide. Perfect for photographing reflections in the wet sand, it has views towards St Michael's Mount, is home to numerous seabirds and is dog-friendly all year. Lucie Averill, www.lucieaverillphotography.co.uk
Fossil Forest, Jurassic Coast, Dorset
Lulworth Cove is one of Britain's most popular beaches, and yet most visitors fail to explore the Army Ranges to the east. Records show that as many as 32 types of butterfly and 100 types of flower thrive in Lulworth, which has surely got to make the climb up from the cove worth it.
If that's not tempting enough then consider the fossil forest (the remains of an ancient, submerged forest) just over the hill.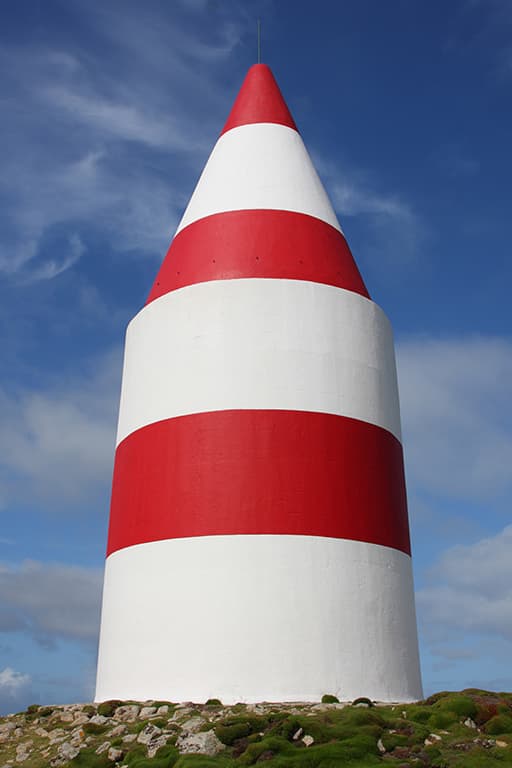 St Martin's Head, St Martin's, Isles of Scilly
Great Bay on St Martin's was once voted the best beach in the UK, but if you can tear yourself away from the white-sand and crystal-clear water then a stroll to the Day Mark at St Martin's Head is well worth it.
This colourful landmark was built in 1683 and serves as a navigational aid to sailors. The tower was originally painted white, then red, before gaining its much-admired stripes.
---
London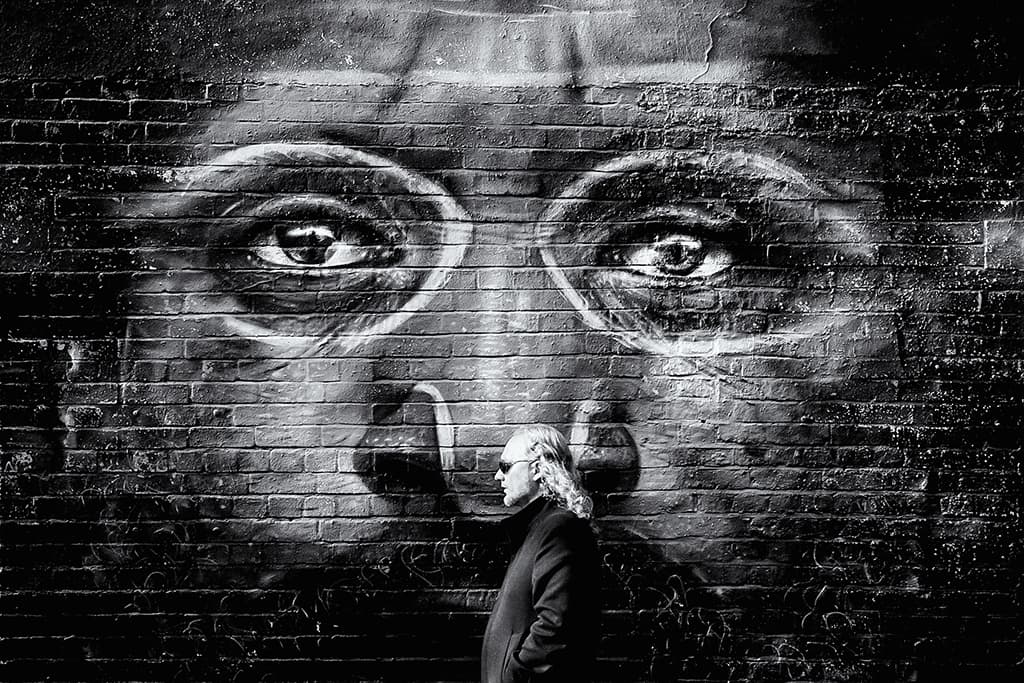 Street Art, Brick Lane
f you turn your back on the market stalls, food vendors and street performers that occupy the entire length of Brick Lane on a Sunday you might find that the surrounding street art provides a wonderful backdrop to London life. In the main this is not graffiti, but carefully sprayed and ever-changing art. Jeremy Walker, www.jeremywalker.co.uk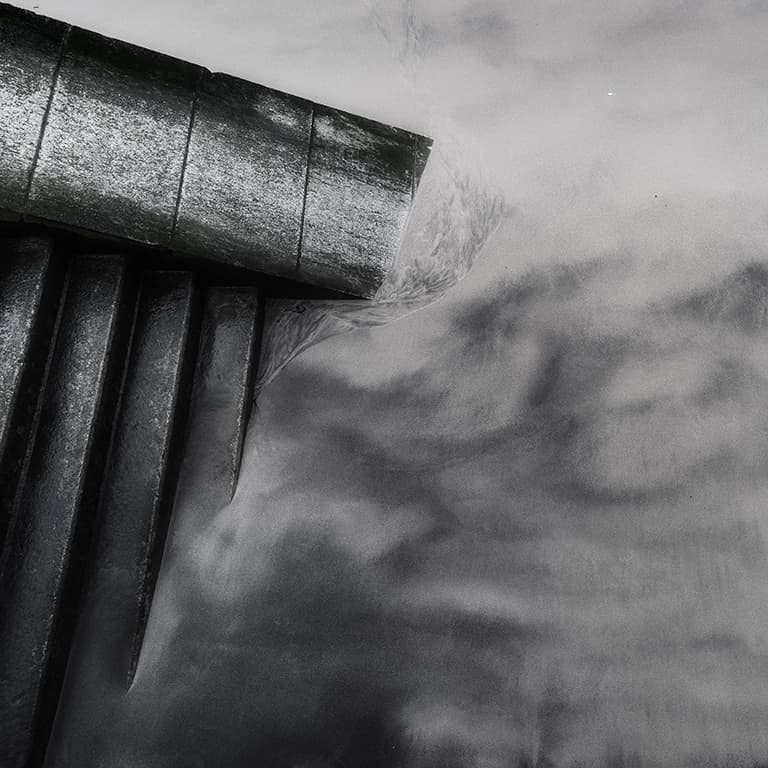 Thames Steps, Southbank (near the Oxo Tower)
The Southbank area of London has many interesting details but one aspect that is often overlooked is that as the tide goes out, a little bit more of hidden London is revealed. You don't expect sandy beaches in central London, but here you can go down onto the sandy shore for a little careful exploration before the tide turns. Jeremy Walker, www.jeremywalker.co.uk
---
Wales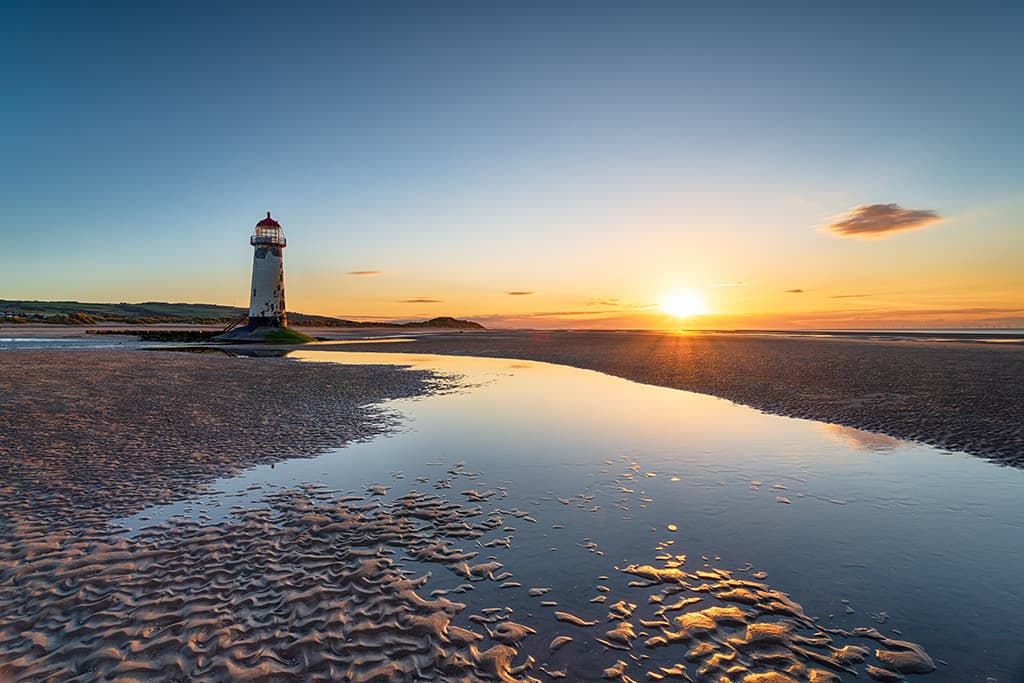 Point of Ayr Lighthouse, Talacre beach
This grade II listed lighthouse is the oldest of its kind in Wales and guided seafarers for over 100 years before being decommissioned in 1883. The beach it stands on is popular during the summer, so save your visit for the cooler months. The dunes are a Site of Special Scientific Interest (SSSI) and support a population of natterjack toads!
Usk Valley Walk, Monmouthshire
This long-distance route (from Caerleon to Brecon) follows some of the course of the River Usk and takes in some truly stunning scenery along the way. There are splendid views of the Brecon Beacon mountains, as well as medieval castles and dramatic vistas from modest peaks (by Welsh standards anyway!), but it's the quieter scenes along the river and canal that make it so magical.
Bosherton Lily Ponds, Stackpole, Pembrokeshire
Despite its modest size, the village of Bosherton is considered the epicentre of the Pembroke climbing scene. Every year hundreds of people use it as the jumping off point for many of the best climbing and hiking routes in Wales. However, if scaling peaks isn't your thing then you might like to consider the sedate sport of lily pad photography.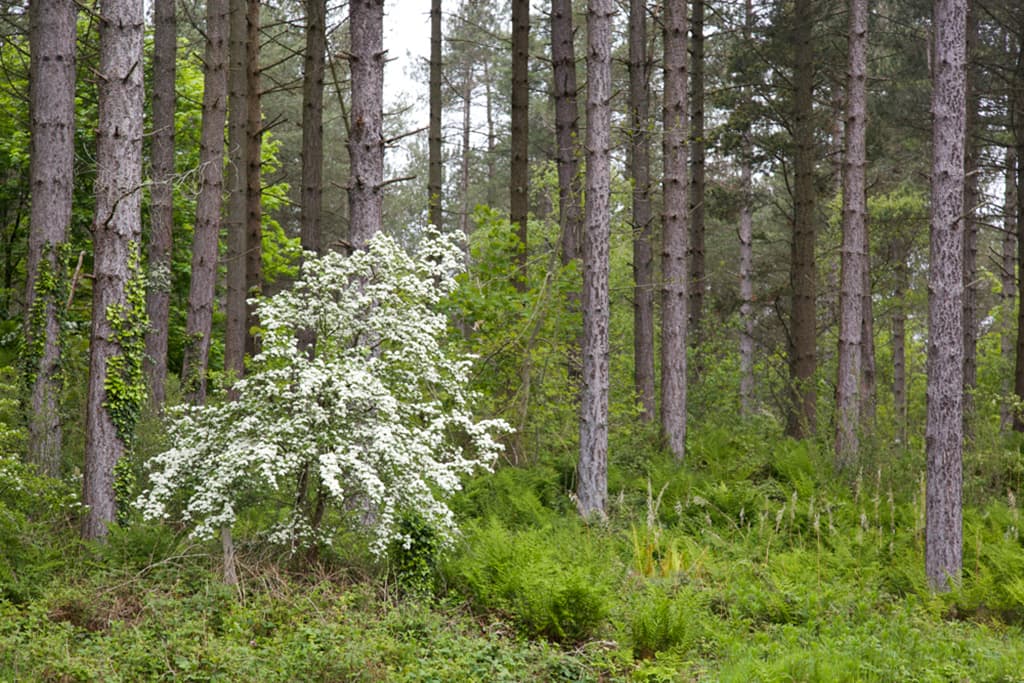 Newborough Forest, Anglesey
It might be one of the most important red squirrel sites in the UK, but many people walk through this National Nature Reserve and Forest in their bid to reach the picturesque island of Ynys Llanddwyn with its lighthouse and neighbouring dunes. Spend some time among the pine trees, however, and you will soon find picture opportunities aplenty.
St Trillo's Chapel, Rhos-on-Sea
Seating six people, this characterful stone chapel is rumoured to be the smallest church in the British Isles. It's a short walk from the beach at Rhos-on-Sea (a stretch of sand that's often ignored in favour of its larger neighbour, Colwyn Bay). The building has been heavily repaired over the centuries but is still full of rustic charm.
---

Update the bucket list
According to a survey carried out by Sony Mobile and Lonely Planet only three out of ten Brits visit locations off the beaten track. Perhaps what's more surprising is that 10% of those polled admit to 'never travelling within the UK' (and that's without the restrictions imposed by the pandemic!)
Tom Hall, VP Experience at Lonely Planet said, 'I think now is the perfect time to update that bucket list with under-the-radar places you might have overlooked in the past,' and we couldn't agree more. Revealing their Top 10 'off the beaten track destinations around the UK', Sony Mobile and Lonely Planet have suggested the following – we've added our own twist on them to get you even further away from the crowds.
Tresco Abbey Garden, Tresco, Isles of Scilly
Situated on the second-largest island in the archipelago, this sub-tropical garden has been described as 'like Kew without the glass' and features plants from more than 80 countries. However, this family-run island has much more to offer than just palms and proteas. There are two freshwater pools: Abbey Pool and Great Pool, which are excellent spots for watching dunlin, plovers and migratory birds, for example.
Portmeirion, Wales
This Italianate-style village on the coast of North Wales was made famous by 1960s cult TV series The Prisoner. With its colourful architecture, picturesque gardens and coastal views, the village is popular with tourists. But pick up one of the woodland trails heading south west towards the coast and you'll find plenty of quieter, but equally majestic, scenery.
Holkham Beach, Norfolk
Most photographers concentrate on the wider views here, but the dune systems at Holkham are actually ideal for more intimate landscapes. Marsh helleborine, corn salad, pyramidal orchid and southern marsh orchid appear here, but they should only be shot from the boardwalks – sand dunes are fragile and plant communities can easily be destroyed by trampling.
---
Further reading
Best locations in the UK for landscape photography
---