Photographer Shuchang Dong has won this year's Astronomy Photographer of the Year competition with The Golden Ring (below), an image of the annular solar eclipse that took place on 21 June 2020. He wins the £10,000 top prize for this image, which also won the Our Sun category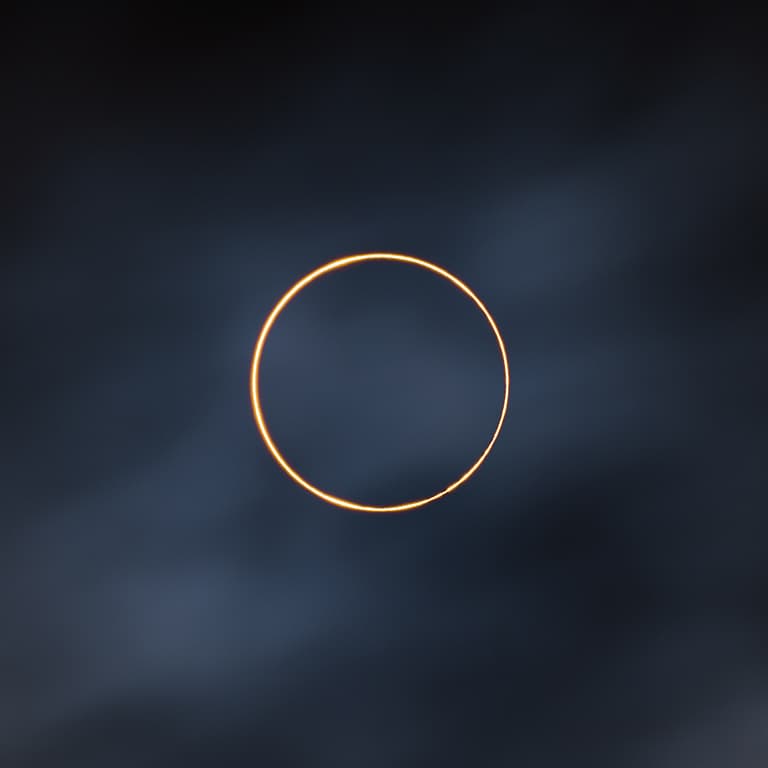 "The square crop has a tension with the mystic ring, and the misty bluish sky is the complementary of the yellow ring," said competition judge László Francsics, who went on to describe it as a "true masterpiece."
Winning images from other categories and special prizes include the Aurora dance taken from the bridge of a ship by the Third Officer Dmitrii Rybalka (Russia), who was on watch duty that night; Venus rising over the rocky horizon of the Moon by Nicolas Lefaudeux (France); a star trail image taken during lockdown by Deepal Ratnayaka (UK); and a very striking image of the Space X Falcon 9 rocket passing the Moon by Paul Eckhardt (USA).
Meanwhile 15-year-old Zhipu Wang (China) won top prize in the Young Competition category for his composition of the sun, the moon and the planets of the solar system. "As a planetary scientist I applaud the work that has gone into creating this photo," added competition judge Dr Sheila Kanani. "I really like the composition with the moon on the right-hand side too."
Astronomy Photographer of the Year is run by Royal Observatory Greenwich in association with BBC Sky at Night Magazine. Now in its 13th year, the competition received over 4,500 entries from 75 countries. The winners, runners-up, highly commended and shortlisted images will be showcased in the Astronomy Photographer of the Year 13 exhibition at the National Maritime Museum, opening to the public from 18 September 2021.
They will also be published in the competition's official book, available for pre-order at Royal Museums Greenwich shops and online and on sale across all bookstores from 30 September for £25 shop.rmg.co.uk.
To see the winning photographs and find out more about the exhibition visit www.rmg.co.uk/astrophoto. For information about entering next year's competition visit www.rmg.co.uk/astrocomp
---
Enjoy some of the other category winners below
---
Further reading
How to photograph stars and the milky way