The winners of APOY 2023 Round Nine, Action, are in! Here are the top ten images uploaded to Photocrowd from Round Nine, Action, with comments by the AP team and our guest judge
Action is one of the trickier rounds in APOY to judge, perhaps because it has the potential to encompass so many subjects. In many ways it's almost an open round in terms of genre, where anything goes – within reason. Everything from sports to wildlife to street photography can make a great action shot, but imbuing the image with imagination and creativity is where the challenge lies. We want to see more than just great panning technique coupled with an ultra-fast shutter speed. As with every round in APOY, we want something memorable that fuses technical skill and originality – be that shooting from an unusual angle, a treatment of a subject that we may not have seen very often, or glorious light that lifts a shot out of the ordinary. Narrowing down the images to create this top ten was no mean feat, but we hope you enjoy them.
APOY 2023 Action Top 10
APOY 2023 Action Winner
1. Jon Morris, UK 100pts
Canon EOS R5, 100-500mm at 238mm, 1/10sec at f/16, ISO 100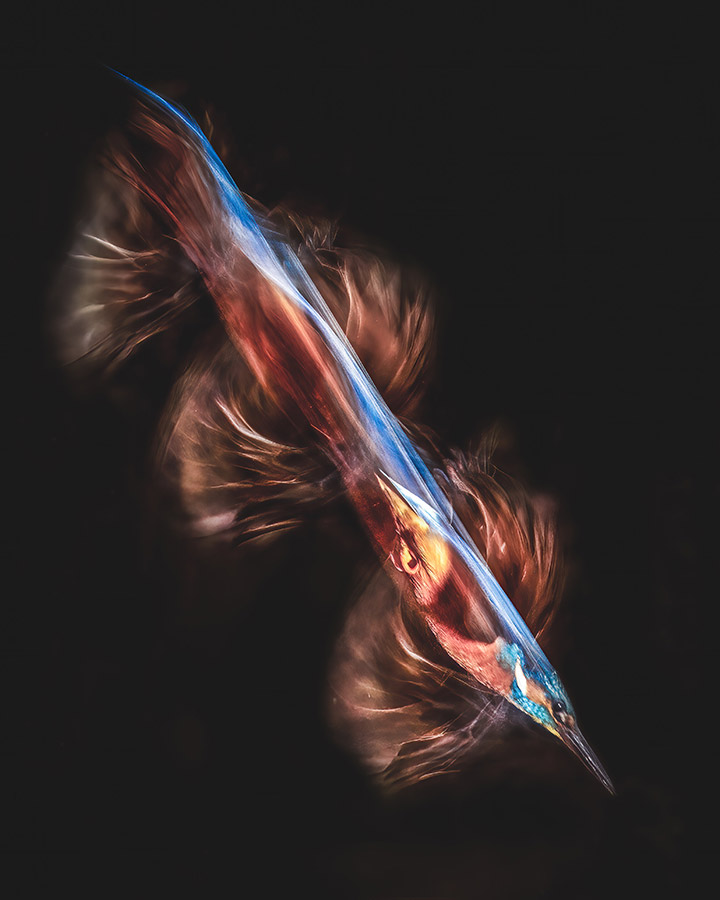 Guest judge Mike Owen says: 'A unique take on an icon of British wildlife. This is an incredible shot, showing a kingfisher in flight. You often see kingfishers frozen in time with water splashes all around them or a fish in their beak, so this is a more unusual take on that. The use of a slow shutter speed really brings the dynamic nature of the shot to life, and shows the speed of the bird in flight.
The lighting on the bird has been incredibly well managed, and I am sure the image has taken a significant number of shots to get right, testing shutter speed and light settings to get multiple wing beats, with enough sharpness to not lose the essence of the bird itself. The clean background enables the vivid colours to stand out, ensuring that even from a distance the type of bird is clearly identified, while the diagonal framing ensures you are tracking the journey of the bird towards what you can easily imagine is its prey.'
2. Florian Kriechbaumer, Dubai 90pts
Olympus E-M1 Mark III, 7-14mm at 9mm, 1/2500sec at f/8, ISO 500
There's a fabulous tension and drama in this action shot, which could almost be mistaken for a film still. The low viewpoint and wide focal length combine so that the viewer almost feels as if they were there, hearing the horse's thundering hooves and feeling the water spray on their face. The timing is also superb, capturing the handler's face in just the right spot, while both the bird's wings and horse's legs are outstretched. A brave shot that has paid off handsomely.
3. Sara Jazbar, Italy 80pts
Nikon D500, 150-600mm, 1/6400sec at f/6.3, ISO 2000
'This classic shot has been executed really well, with the angle being low down to the water, and capturing that moment of takeoff after the prey has been caught. The shutter speed ensures each water droplet is frozen in time, but a shallow enough depth of field means the bird is isolated from the background. The focus is accurate, so each feature, from beak to feather, is sharp. Looking closely you can see an element of the wider scene within the water drops behind the head of the bird, giving the context as to the wider environment. A classic shot' – Mike Owen, guest judge
4. Daniel Sands, UK 70pts
Canon EOS 5D Mark III, 24-105mm at 28mm, 4sec at f/20, ISO 50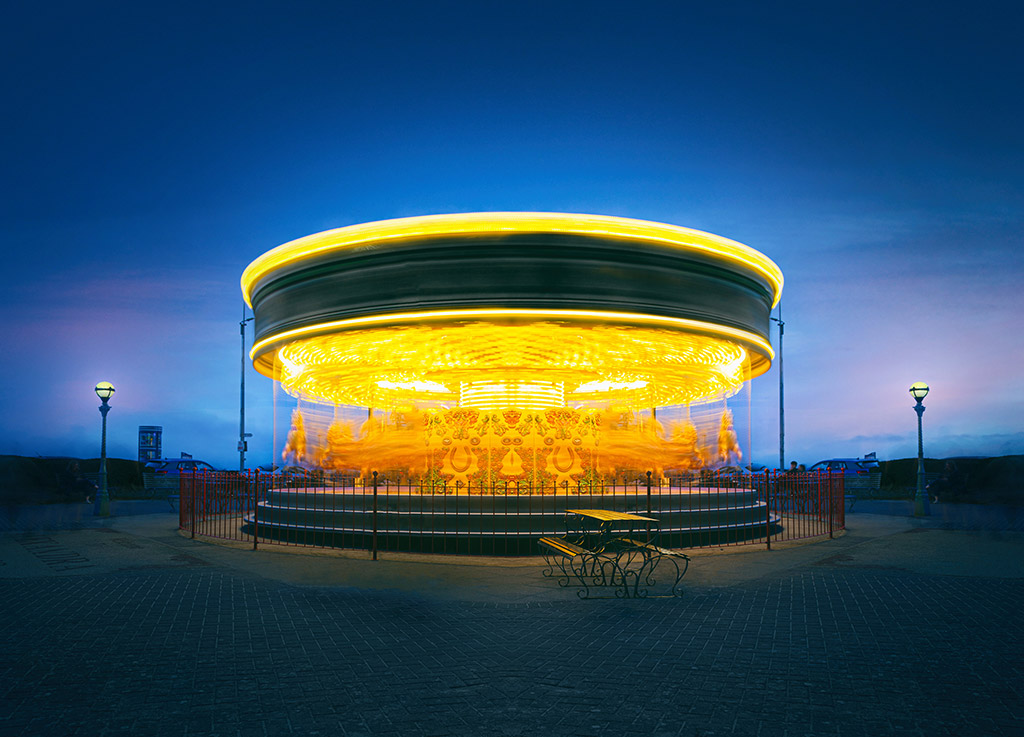 This shot stands out as being different in this category, as the action element is somewhat underplayed and the overall scene has a sense of calm and quiet, rather than being action-packed. It is beautifully balanced, in terms of both composition and colour.
5. Martin Goff, UK 60pts
Olympus E-M5 Mark III, 100-400mm at 200mm, 1/10sec at f/13, ISO 400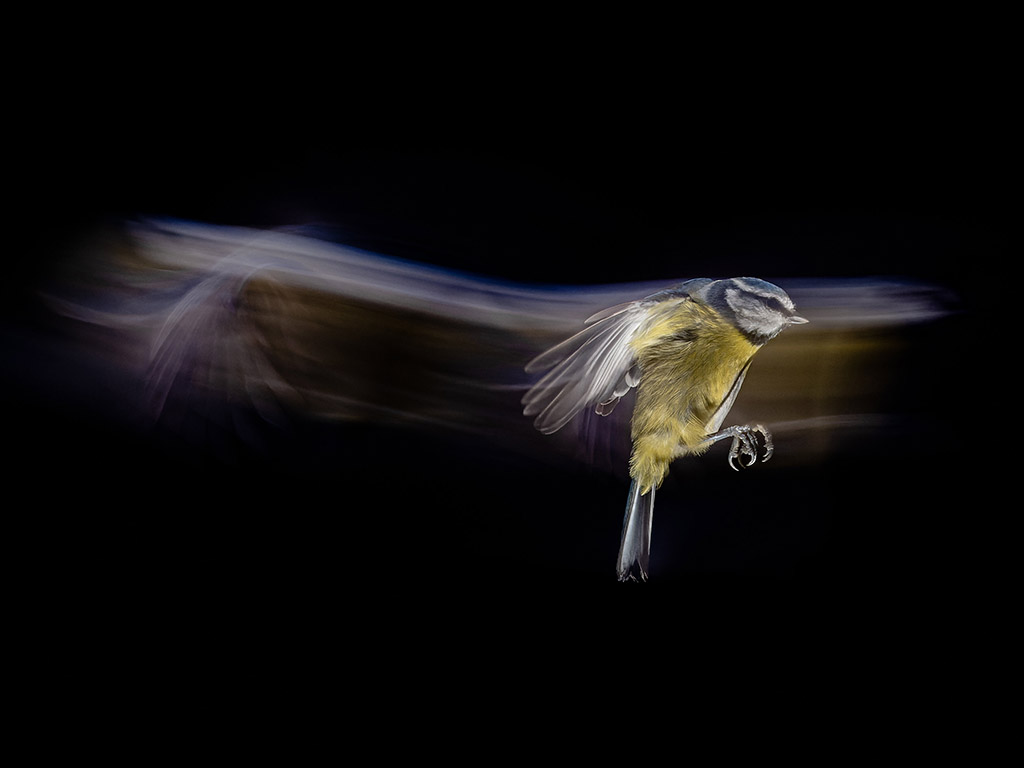 A stunningly executed bird-in-flight shot, where the off-camera flash technique enhances the image rather than detracts from it. The intensity of the bird's movement combines magically with the blur that captures its trajectory. Outstanding.
6. Lloyd Hunt, UK 50pts
Fujifilm X-T30, 23mm, 1/1600sec at f/11, ISO 1000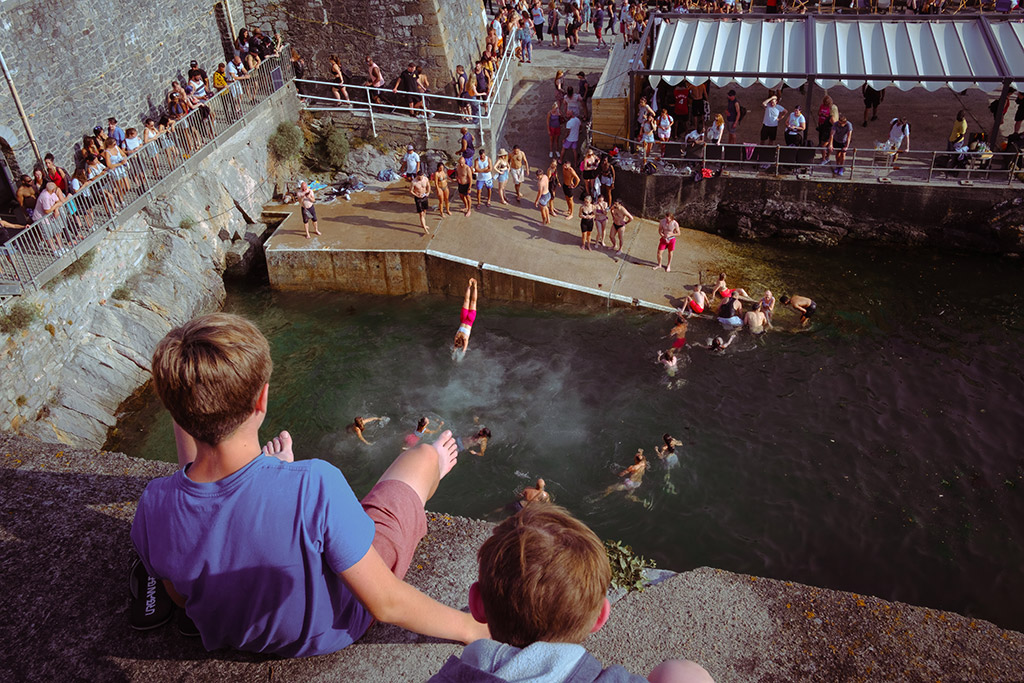 The action element of this frame is subtle, but still strong. The high viewpoint makes us feel almost like an intruder on this captivating moment, and we're left curious as to why such a large crowd has gathered around what's essentially an everyday summer scene. By waiting for that one person to dive into the water, Lloyd has turned the image from something static into an action shot. The processing is also clever, with a film-like, retro appearance that gives the photograph a timeless feel.
7. Daniel Newton, Dubai 45pts
Sony Alpha 1, 400mm, 1/2500sec at f/2.8, ISO 200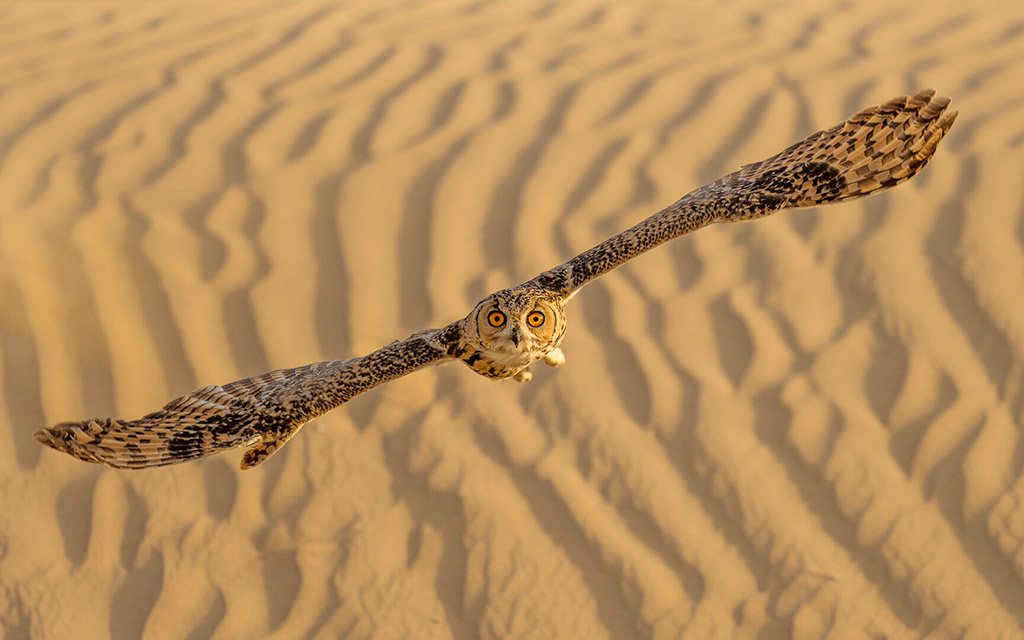 A superb example of tracking and releasing the shutter at precisely the right moment, this shot is memorable for many reasons. First, there's the eye contact, as if the bird has locked on to the photographer's lens. And the vivid orange of those eyes, bang in the middle of the frame, is the first thing we see against the sandy background. The diagonal created by the outstretched wings adds to the dynamism of the composition, while the depth of field has been perfectly managed – the ripples of the sand dunes leave us in no doubt as to the bird's habitat, but are at no point distracting.
8. Andy Pollard, Falkland Islands 40pts
Canon EOS 5D Mark IV, 100-400mm at 560mm, 1/6400sec at f/8, ISO 800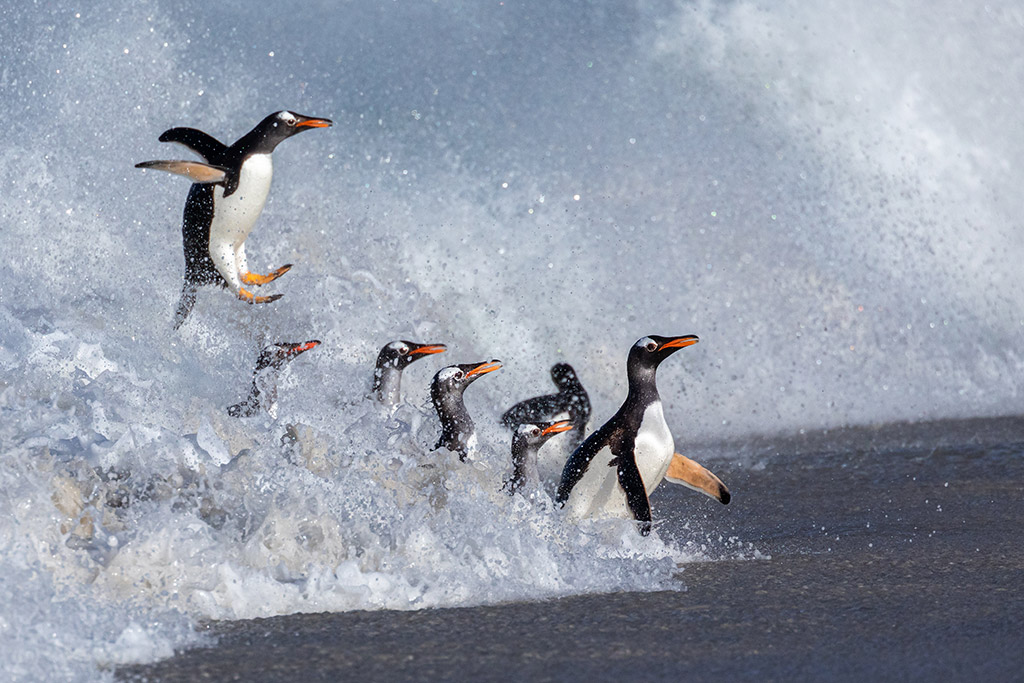 The comical nature of penguins is unarguable, but this photograph goes beyond that. It's a character shot, that's for sure, but it also captures a moment that tells us something about the hostile environment in which they exist. Coming ashore in a group, on a crashing wave, is something they have to endure throughout their lives, and that relentlessness has been conveyed powerfully here. The timing, where the uppermost penguin has propelled itself out of the water, while the rest have already landed, is excellent. We can almost hear the roar of the sea and are left picturing the birds waddling away – until the next time they have to take to the water…
9. Stewart Middleton, UK 35pts
Sony A9, 24-70mm at 70mm, 1/1600sec at f/3.5, ISO 100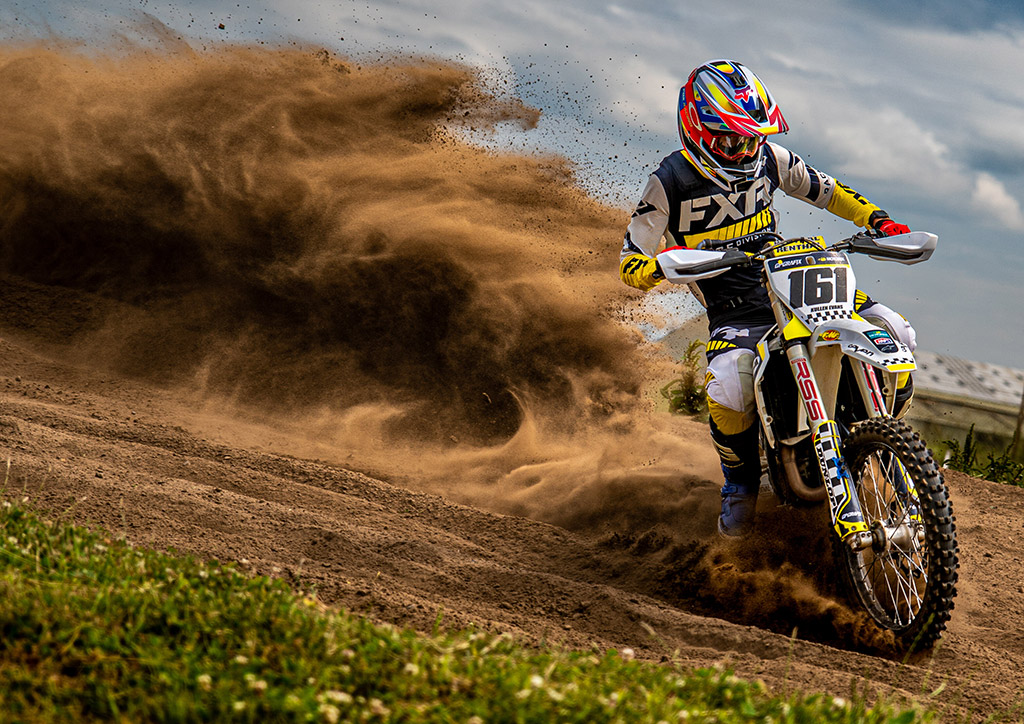 Unsurprisingly, this round attracts a lot of motorsport images, so what is it that made this shot by Stewart stand out? It comes down to that plume of dirt billowing up behind the Motocross competitor, and which fills more of the frame than the rider themselves. It's a confident composition that speaks of the challenge of the event, and we are left with the sense of the rider exiting the frame as quickly as they no doubt entered it, heading on to the next bend. A beautifully sharp shot that is both dynamic and exhilarating.
10. Christine Russell, UK 30pts
Nikon D750, 150-600mm at 600mm, 1/3200sec at f/9, ISO 800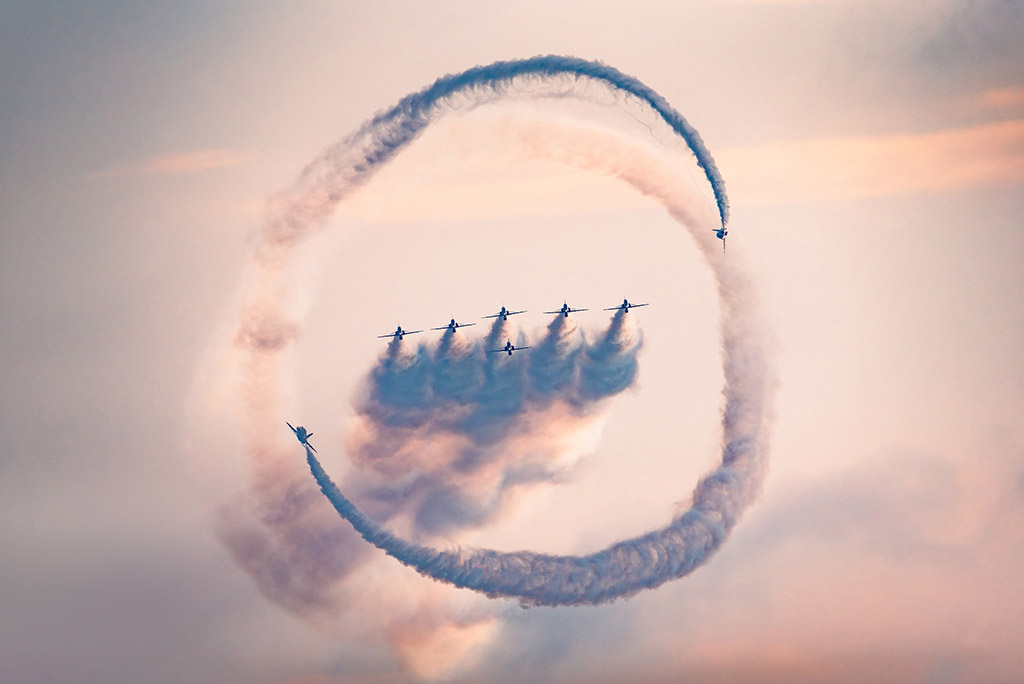 As with motorsports, the Red Arrows are a popular subject, so it can be tricky to capture an image that stands out, but Christine has managed it extremely well here. Normally we'd expect to see such a shot against a clear blue sky, so the late-afternoon light introduces an unusual element to the scene. The balance is excellent, as is her timing, with the two outer aircraft at just the right point to frame those in the centre. The muted tones are a nice touch, too.
---
Young APOY 2023 Action winner
Finn Hanley, UK 100pts
Sony A7 Mark III, 14-24mm at 18mm, 1/3sec at f/2.8, ISO 640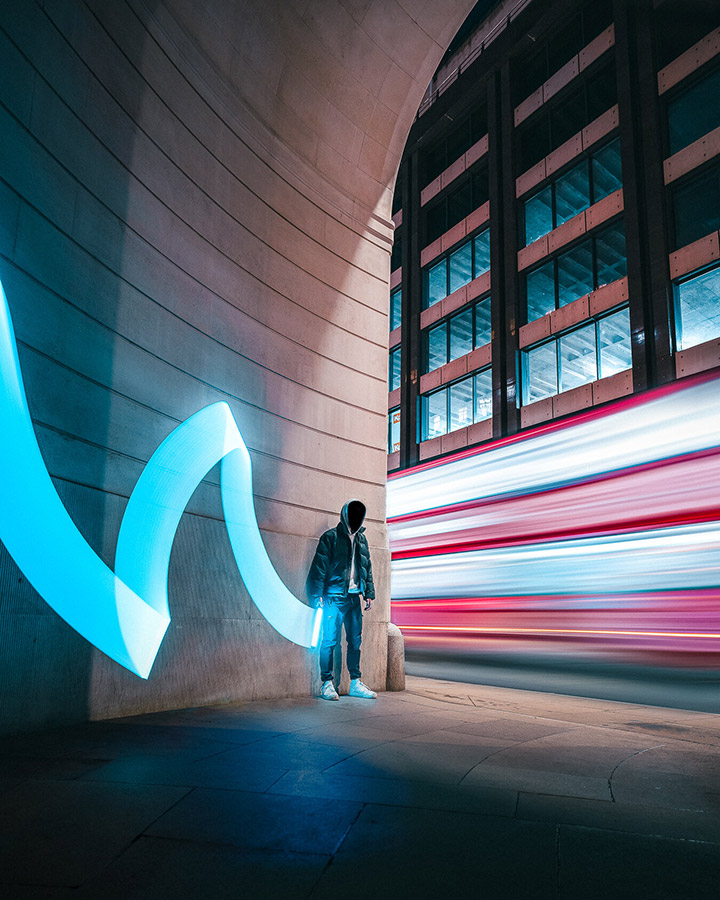 The runaway winner of this round, Finn has given us a memorable, mysterious image that's about more than pure action. The photograph tells a story – of what, only he can be certain, but we immediately wonder who the static figure is, the swoosh of light emanating from his right hand making us feel as if we've stepped into a dystopian scene. The element of action, from the passing bus, is almost incidental, but without it the image would lack depth and mystery. Cleverly visualised and constructed, it's a worthy winner of this round.
See the Young APOY 2023 Action top ten
---
Camera Club competition
Les Fraser, UK 10pts
Fujifilm X-T3, 70-300mm at 70mm, 1/125sec at f/6.4, ISO 80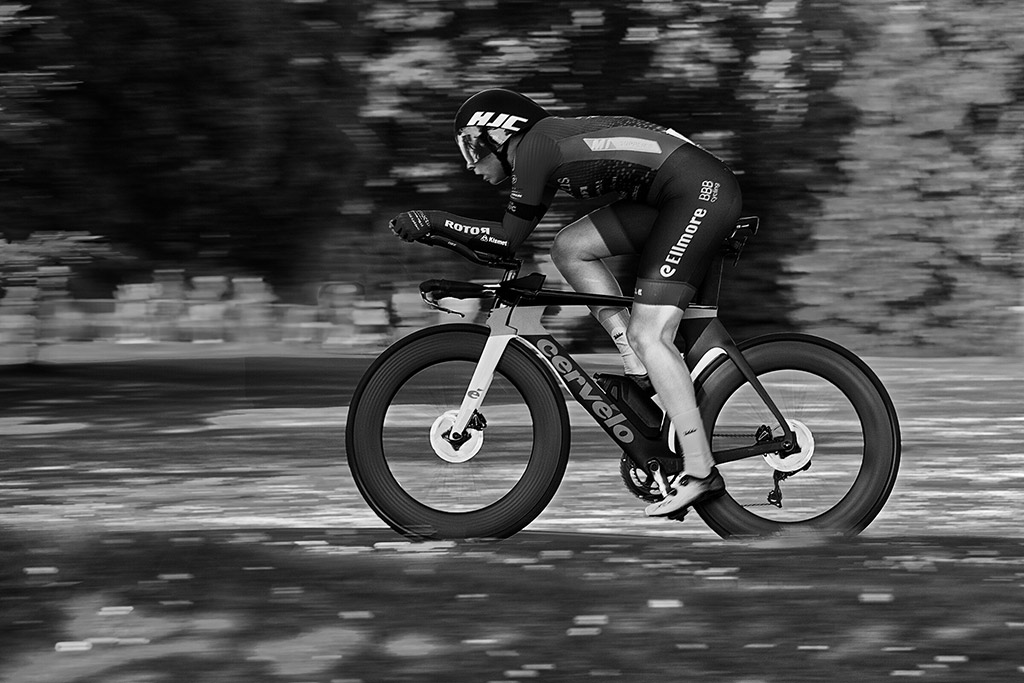 Les's technically excellent shot has earned ten points both for him and for Dumfries Camera Club. Capturing the cyclist flat on to the camera and with a shutter speed that keeps him sharp but the background blurred demonstrates very good technique. Converting the image to black & white allows the viewer to concentrate on form and shape rather than colour.
---
The APOY 2023 leaderboards so far after Round Nine, Action
With only one more round to go, we're in the exciting position of not knowing who might be crowned overall champion of this year's competition. Will Graeme Youngson hold on to top spot, or will he be overtaken at the last hurdle by someone else in the top ten – or even someone outside of it? Anything is possible at this late stage, which means next month's results are not to be missed. In Young APOY, Yousef Naser Mohamed is in a comfortable but not unassailable lead. When it comes to the camera clubs, however, there can only be one winner – yet again, the collective strength of Launceston Camera Club sees them top that particular leaderboard.
See the full leaderboards here.
---
Winning kit from MPB
The gear our winners used can be found at MPB.
For his second-placed image, Florian Kriechbaumer used an Olympus E-M1 Mark III, which features a 20.4MP Four Thirds sensor, 18fps shooting, 121-point phase-detection AF, 5-axis in-body stabilisation and extensive weather-sealing. When reviewed in AP it was described as having 'excellent control layout and handling; superb build quality; incredibly effective in-body stabilisation and super-fast autofocus.' The review concluded, 'This is a camera that lets you take pictures that would be practically impossible with almost any other.' Find it at MPB for between £659 and £939.
In sixth place, Lloyd Hunt shot using a Fujifilm X-T30. It features a 26.1MP APS-C X-Trans CMOS 4 sensor, ISO 160-12,800, 425-point AF system and up to 30fps continuous shooting. It's designed to be a smaller, lighter and more affordable alternative to Fujifilm's X-T3, and was described in its AP review as 'providing an excellent specification and performance.' This camera can be purchased at MPB for £714 in like-new condition.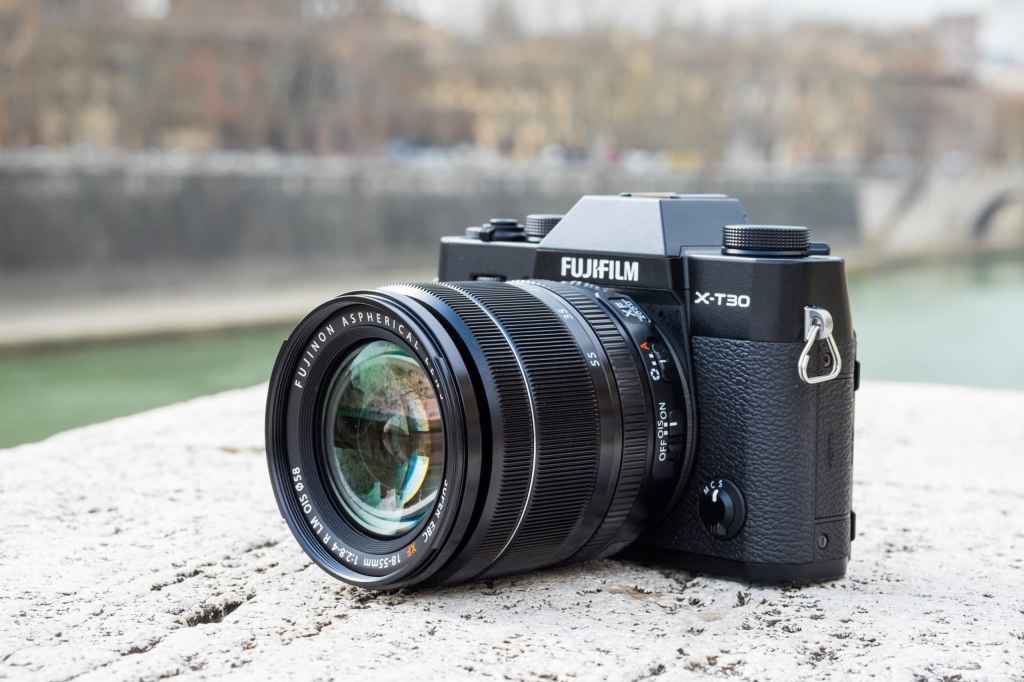 Stewart Middleton took ninth place shooting with a Samyang AF 24-70mm F2.8. Designed for E-mount mirrorless cameras, it is constructed of 17 elements in 14 groups and has a wide f/2.8 aperture throughout its range. The nine diaphragm blades create smooth, natural bokeh. It has a micro-patterned rubber focus ring, while weather-sealing protects the lens from light rain, snow and dust. Find this lens at MPB for £699 in like-new condition.
See our top cameras for action and sports photography
To browse the extensive range of stock at MPB, visit www.mpb.com
---
Best photography competitions to enter
Further reading:
---
Follow AP on Facebook, Twitter, Instagram, YouTube and TikTok.