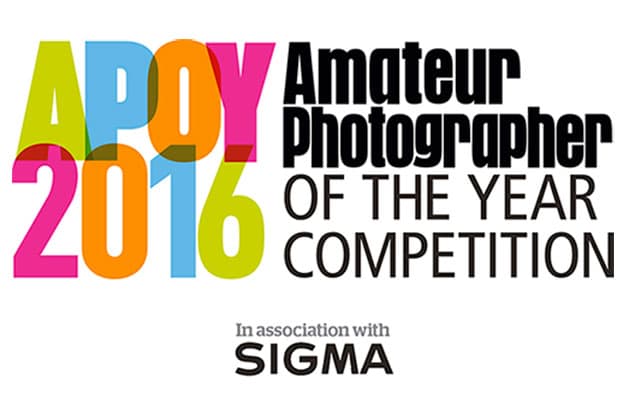 APOY 2016 Round 1: Abstract Images
We're off to a great start with this year's APOY. Here are the top 50 winners from APOY 2016 Round 1: Abstract Images – Sense of Doubt.
Adrian Mills from Brighton, East Sussex, is the winner of Round 1 of APOY 2016, with the theme Sense of Doubt (Abstracts). Adrian will receive a Sigma 20mm f/1.4 DG HSM | A lens and Sigma EF-610 DG ST flashgun, together worth £1019.98.
The Sigma 20mm f/1.4 DG HSM | A is the world's first 20mm f/1.4 lens and is part of the company's Art line. It has a large double aspherical lens 59mm in diameter that provides an ultra-wideangle 20mm focal length and f/1.4 brightness at wide-open aperture.
The Sigma 20mm f/1.4 DG HSM | A features two FLD ('F' Low Dispersion) glass and five SLD (Special Low Dispersion) glass elements to minimise transverse chromatic aberration, which is mainly visible around the edge of the image. The optimised lens power distribution helps minimise axial chromatic aberration. As a result, this lens delivers high image quality in every situation without colour smearing, and its rendering performance is consistently sharp with high contrast.
This Sigma lens is ideal not only for such ultra-wideangle subjects as landscapes and starry skies, but also for snapshots in low light, indoor photography, portraits with a natural bokeh effect and much more. The Hyper Sonic Motor (HSM) ensures silent, high-speed autofocusing, while the optimised AF algorithm helps realise even smoother AF performance.
Adrian also takes home an EF-610 DG ST electronic flashgun. The Sigma EF-610 DG ST flashgun is a multifunctional shoe-mount-type flash, featuring a powerful Guide Number of 61m @ ISO 100 and is designed to work with the most popular digital SLR cameras. This flash unit provides fully automatic flash photography for digital SLRs with automatic TTL exposure control, while the autozoom function automatically sets the optimum illumination angle in accordance with the lens's focal length in a range from 24mm to 105mm.
1st Adrian Mills, East Sussex 50pts
Pentax K-5, 77mm, 1/30sec at f/5.6, ISO 100
It always surprises us how popular the abstract round is every time we run it. The entries come flooding in and we're almost overwhelmed by the quality of the images we have to judge. Abstract photography isn't as easy as some people think. Many of the most fundamental rules of framing, composition and light apply, as will become evident over the next few pages. It takes something special to stand out, and here we have our winner from APOY regular Adrian Mills. Adrian has photographed a road sign in central France complete with bullet holes from potshots. As an added element, he asked his children to get involved in the picture. It's a wonderfully surreal image.
2nd Alf Bailey, Wirral 49pts
Nikon D800, 70-200mm, 1/500sec at f/2.8, ISO 200
In second place, we have Alf Bailey's image of hair – lots of hair. This zoomed-in photograph shows the long-haired coat of a Welsh pony. Alf took the image at the roadside by a fence after a storm, hence the textural quality of the pony's hair. This does exactly what a good abstract image should do – it keeps you guessing as to what the subject is and keeps you fully engaged on a visual level.
3rd Phil Moon, Essex 48pts
Nikon D610, 70-200mm, 1/640sec at f/10, ISO 400
Architecture is always a good bet for some stunning abstract images. Here, Phil Moon has found a golden opportunity with a shot he's called 'Second Severn Crossing'. He spotted this scene beneath the M4 motorway bridge between England and Wales. The great thing here is that this is a scene many of us would miss as we make our way on our daily commute, but eagle-eyed Phil spotted it.
Here are the top 50 entries for this APOY 2016 Round 1: Abstracts
1 Adrian Mills 50pts
2 Alf Bailey 49pts
3 Philip Moon 48pts
4 Bertrand Chombart 47pts
5 Jeremy Griffiths 46pts
6 James Marsh 45pts
7 Penny Halsall 44pts
8 Adam Zoltan Nagy 43pts
9 Colin Bain 42pts
10 Jose Souto 41pts
11 Ross Pichler 40pts
12 Gavin Duncan 39pts
13 Sigita Playdon 38pts
14 Edgaras Vaicikevicius 37pts
15 Geoffrey Tibbenham 36pts
16 Stuart Brown 35pts
17 Peter Clark 34pts
18 Alexandre Rotenberg 33pts
19 Pino Agnello 32pts
20 Elena Kurlaviciute 31pts
21 Rebecca Lyon 30pts
22 David Fletcher 29pts
23 Jenny Wade 28pts
24 Gary Abbott 27pts
25 Claire Allfrey 26pts
26 Russ Barnes 25pts
27 Pat Yuile 24pts
28 Dominic Burdon 23pts
29 Simon Lewis 22pts
30 George Digalakis 21pts
31 Phil Messer 20pts
32 Sheena Morley 19pts
33 Piotr Myszczyński 18pts
34 Richard Goodrum-Ward 17pts
35 Anthony Stewart 16pts
36 Maria Townsend 15pts
37 Tatiana Frolova 14pts
38 Graeme Reynolds 13pts
39 Jeff Moore 12pts
40 Steve Wallington 11pts
41 David Ball 10pts
42 Rodney Harrison 9pts
43 David Travis 8pts
44 Lewis Brazier 7pts
45 Tomer Eliash 6pts
46 Vicky Fry 5pts
47 Svetlana Volkova 4pts
48 Tony Hepworth 3pts
49 Paul Greenhalgh 2pts
50 Richard Green 1pt
The 2016 Leaderboard
In this first round of APOY 2016, we find Adrian Mills in first place. Alf Bailey is second with Philip Moon just behind in third. Betrand Chombart is in fourth, while in fifth place we find Jeremy Griffiths. This is only the first round, so anything can happen over the next seven rounds.
| | | |
| --- | --- | --- |
| Position | Name | Points |
| 1 |  Adrian Mills |   50pts |
| 2 |  Alf Bailey |   49pts |
| 3 |  Philip Moon |   48pts |
| 4 |  Bertrand Chombart |   47pts |
| 5 |  Jeremy Griffiths |   46pts |
| 6 |  James Marsh |   45pts |
| 7 |  Penny Halsall |   44pts |
| 8 |  Adam Zoltan Nagy |   43pts |
| 9 |  Colin Bain |   42pts |
| 10 |  Jose Souto |   41pts |
This is only the first round of this year's APOY there are seven more to enter and win prizes from Sigma.