Adobe has announced some additions and updates to Photoshop for iPad, as well as the 'full-fat' desktop version. Read on for more details, including a new Photoshop beta and some live virtual events
---
Photoshop for iPad
Healing Brush
Photoshop now delivers the same Healing Brush capabilities on the iPad as on the desktop. Using your Apple Pencil, you can correct imperfections by painting with sampled pixels from the image or pattern. Texture, lighting, transparency, and shading of the sampled pixels are matched — and new pixels blend into the rest of the image so you can retouch your images with precision. Key settings and controls, including diffusion, blend modes and brush angle, will be available. You can find the healing brush under the healing tools on the toolbar.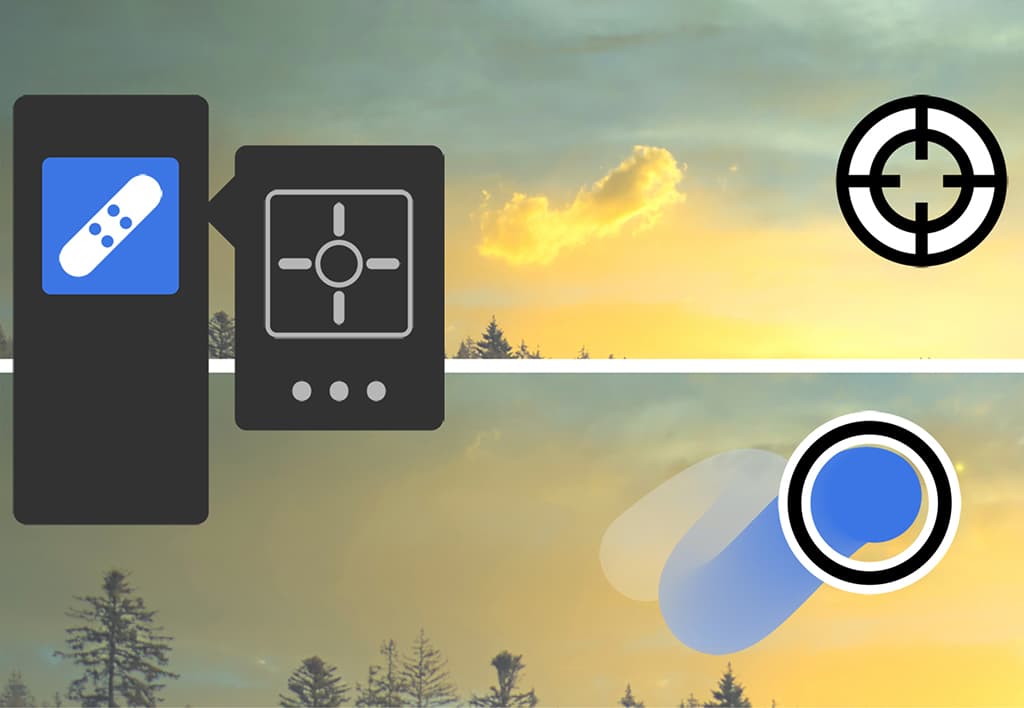 Learn more about the Healing Brush in Photoshop on iPad here.
The Magic Wand tool
This Photoshop feature is useful to quickly extract objects from a flat background, select an irregularly shaped area, or select a distinctly coloured element. You can also select areas of your images based on tone and colour, adjust for tolerance and other characteristics for precise selection results. You can find the Magic Wand tool under the selection tools on the toolbar.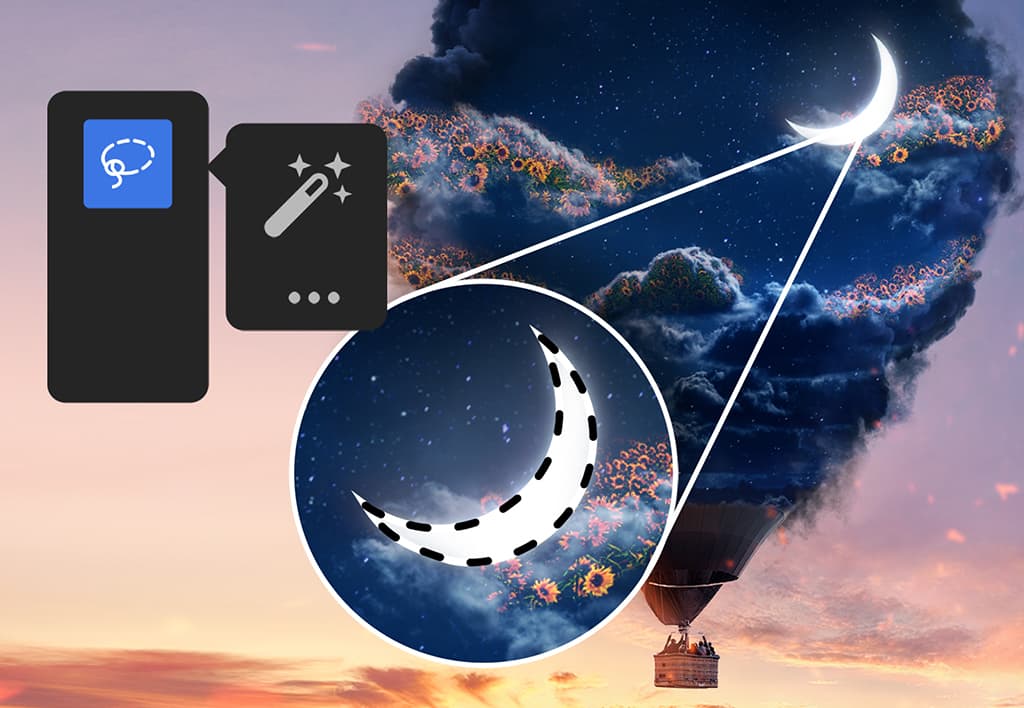 Canvas Protection
This enables you to share your canvas or collaborate live on a larger screen. You can connect your iPad to any external monitor or TV display with HDMI or USB-C. This will project your canvas onto that display, full screen and without the Photoshop interface, letting you show your document as you edit it live. You can enable Canvas Projection within the app settings under General > Advanced.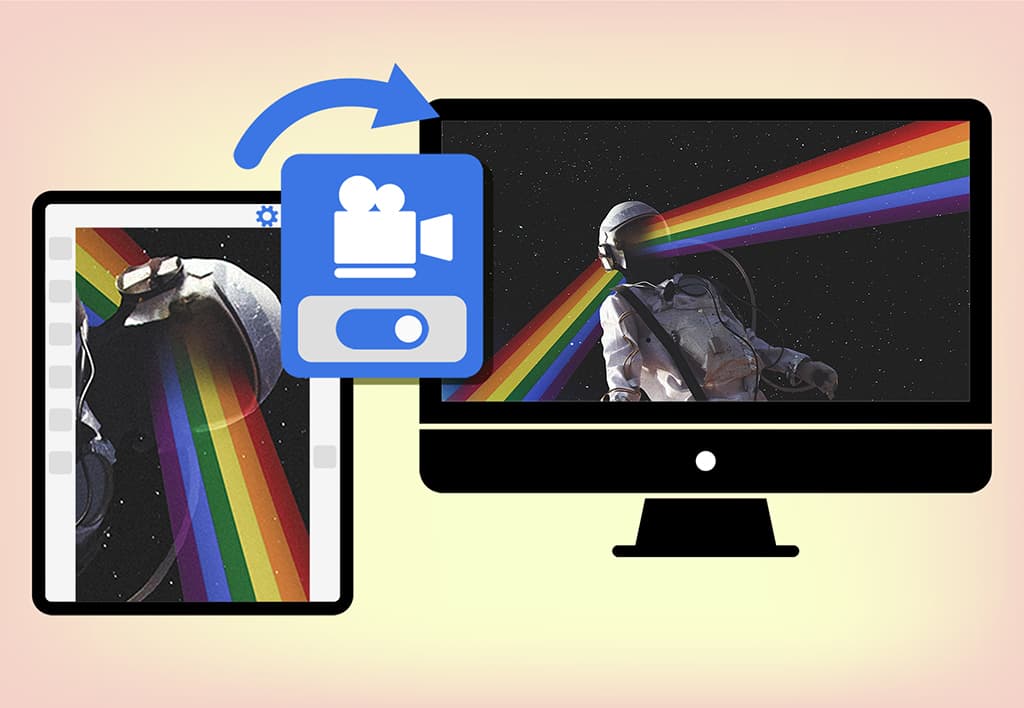 ---
Photoshop on the desktop
Additional skies via Sky Replacement
More replacement skies have been added to this feature. The new Get More Skies option,  also located inside the Sky Replacement dialog in Photoshop, takes you to Adobe's Discover site, where you can download groups of sky presets. "We're bringing you the moon and the stars… literally," says Adobe. "Night scenes, fireworks, and amazing sunsets are just a click away.
Learn more about Sky Replacement here.
Transform Warp with independent Bezier handles
This keyboard shortcut control is available for edges and Split Warp points — making it much easier for package designers, for example, to make transformations. "This feature is even better when combined with the new colour and opacity customisation for warp guidelines that we shipped earlier this year." said Adobe. "Now you can adjust them so they are easier to see against the colour of your image. You can tailor other settings such as when and how many warp guides to display." This capability is located in the Options bar when Transform Warp is enabled.
Discover panel
The new Discover provides an easy way to find relevant content. You can initiate a search using Command+F (MacOS) or Ctrl+F (Windows), or click the search icon in the app bar header. The Discover panel also offers hands-on tutorials.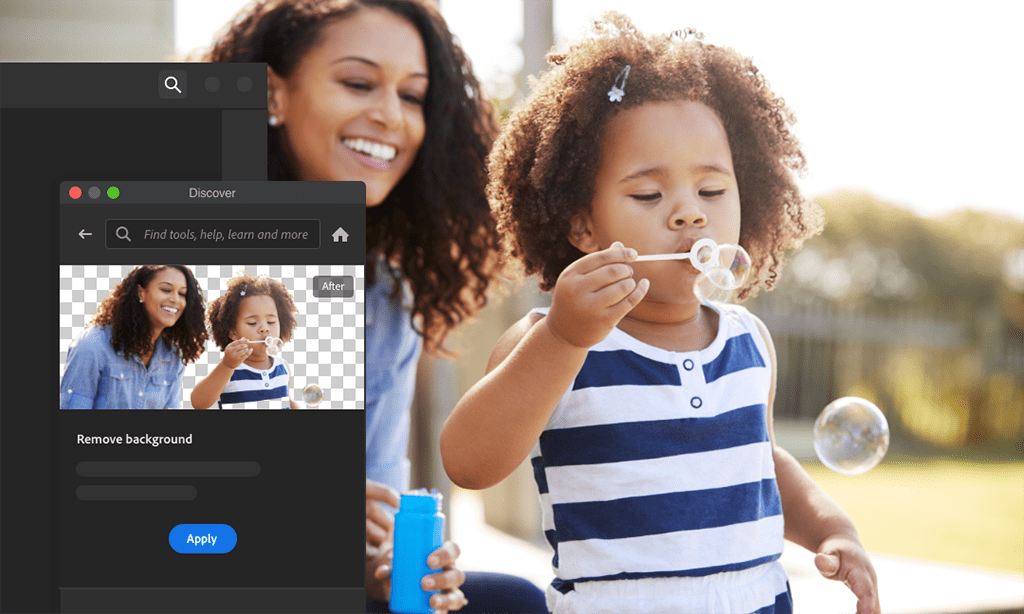 Other key additions
A new beta of Photoshop is also debuting this month, with Creative Cloud members able give feedback directly to the Photoshop team. If you use the Fresco drawing app on iPad, you can also access new colour-based Adjustment Layers also enable you to make non-destructive tonal and colour edits to any layer or group (below). Fore more details on all the changes from Adobe, see this blog.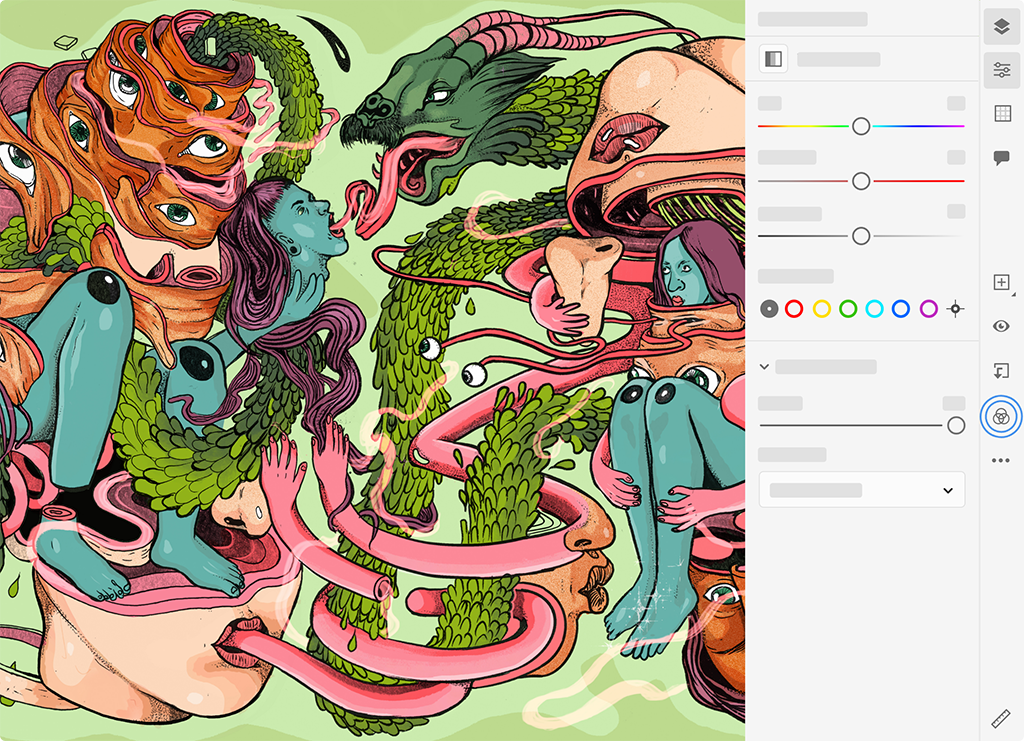 ---
Free virtual live events

Join photographer Anna McNaught and digital graphics expert Jesús Ramirez on Adobe Live as they showcase new Photoshop features on August 18th and 19th at 16:30-18:30 UK time