Recently we covered the launch of the Nik Collection 4, which developer DxO claims is the biggest update to the editing suite for a decade.
Highlights include enhancements to the software's U-point technology for making precise local adjustments without having to build complex masks, along with the ability to group together control points and include them in presets – making it easier to apply the same adjustments to multiple images.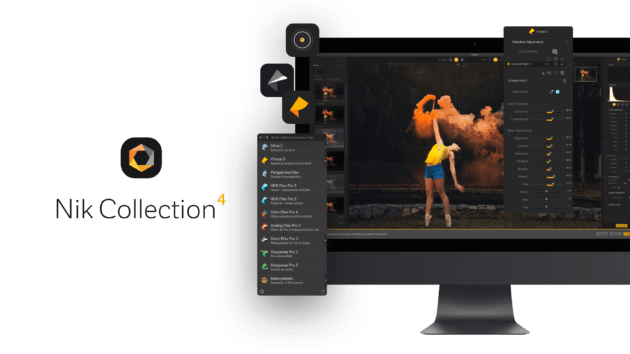 DxO has now announced the immediate release of version 4.1 of the Nik Collection, which features a new rendering engine optimised for Nik Viveza and Nik Silver Efex. This new version improves the following:
Overall responsiveness of the interface and option to preview the effects applied to the image, whether in fit or fill mode or zoomed in.
Significant improvement to U Point technology resulting in more responsive Control Points and adjustments.
Better support for very high-resolution images.
Bug fixes and other improvements to the software's user-friendliness.
"Fewer than four weeks after the launch of the 4.0 version, we wanted to provide our community with an optimised version of the Nik Collection," explains Jean-Marc Alexia, Vice President Product Strategy. "To give everyone plenty of time to test it out for themselves, the 30-day trial period was reset." In other words, people who already downloaded the 30-day free trial version can get it again for another 30 days.
Nik Collection 4.1 is now available for download from the DxO website. The special launch price (£88.99 instead of £133, and £54.99 instead of £69 for the upgrade) has been extended to July 31, 2021.